paid for
advertisements

<!- Forgotten to FEb 2023-->
---
100th birthday of Mieczyslaw Weinberg on December 8, 2019.
Renate Eggbrecht has recorded all 3 violin Sonatas
All Troubadisc reviews
FOGHORN Classics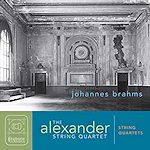 Brahms String Quartets

All Foghorn Reviews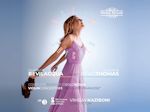 Clarissa Bevilacqua plays
Augusta Read Thomas
all Nimbus reviews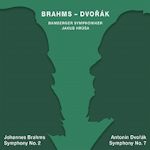 Brahms 2 Dvorak 7
all tudor reviews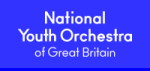 Follow us on Twitter
Editorial Board
MusicWeb International
Founding Editor
Rob Barnett
Editor in Chief
John Quinn
Contributing Editor
Ralph Moore
Webmaster
David Barker
Postmaster
Jonathan Woolf
MusicWeb Founder
Len Mullenger
Discs for review may be sent to:
Jonathan Woolf
76 Lushes Road
Loughton
Essex IG10 3QB
United Kingdom

jonathan_woolf@yahoo.co.uk
---
alternatively Crotchet AmazonUK AmazonUS

Carson COOMAN

(b.1982)
Symphony No.2 "Litanies of Love and Rain", op.574 (2004) [10:26]
Partita, op. 526 for baroque flute (2003) [6:05]
Piano Concerto, op.649 (2005) [8:41]
Vision, op.646 for violin and organ (2005) [3:38]
Symphony No.3 "Ave Maris Stella", op.650 (2005) [16:34]
Songlines, Sun Dreaming, op.307 for orchestra (2001) [6:53]
Sonata for Violin and Organ, op.573 (2004) [21:24]
Stephen Schultz (baroque flute), Nora Skuta (piano), Rachel Gough (violin), Rupert Gough (organ)
Bohuslav Martinu Philharmonic Orchestra (op. 307), Slovak Radio Symphony Orchestra (opp. 574, 649, 650)/Kirk Trevor (opp. 307, 574, 649, 650)
rec. Slovak Radio Hall, Bratislava, 15 April 2005, 11 November 2005, 10 March 2006 (opp. 574, 649, 650); Kresge Recital Hall, Carnegie Mellon University, Pittsburgh, 24 September 2005 (op. 526); Philharmonic Hall, Zlin, Czech Republic, 12 December 2001 (op. 307); Chapel of the Royal Holloway, University of London, 12 January 2006 (opp. 573, 646); DDD
NAXOS 8.559329 [73:40]


Here's a recording that will make you listen up: a musical sampler of the output of that prolific 25 year old, Carson Cooman. This is music that is unashamedly pleasant and presumably without pretensions to greatness. His populist style (just) evades that mind-boggling triteness that the tailored-to-please works of the Rutters of this world usually exude. The result is a mix of infectious rhythms, pleasing harmonies and melodies – without the ear feeling sullied or guilty, afterwards. The Symphonies are thankfully brief and don't avoid dissonance.

A Partita for baroque flute offers six minutes of pleasantry, but manages to be utterly forgettable. Then comes the Piano Concerto op.649 (!) and this is a superb work. A brilliant little pastiche that does not per se copy from Mozart and (lots of) Ravel, but it, shall we say, rhymes with it. It offers a wild ride and bout between the romantic piano part and the sometimes insidiously invasive, sometimes supportive string part; a little under ten minutes of fine inspiration and the highlight on this disc.

Vision, for violin and organ might have been found on the cutting room floor of Messiaen – but the Sonata for Violin and Organ op.573, at over 21 minutes the longest (and perhaps most substantial) piece included, is strikingly original in the way it assembles small, tuneful cells in the violin over a gradually developing organ accompaniment. The third movement, "Keep on Shining!" moves away from the ambiguous meandering toward a joyous, instantly memorable Gospel tune. It's catchy but not pandering – and lets this disc concludes on another highpoint.

After hearing this you might be tempted to get the Naxos recording of his piano music. But I'd advise sampling before giving in to that temptation: I didn't find in them any of the quality that makes the better works on the Symphony disc sparkle.

Jens F. Laurson

see also review by Patrick Waller

Note - this review was previously published in my blog for Washington radio station WETA 90.9 FM.




Donate and keep us afloat
New Releases


<!- cpo end March 2023 --> all cpo reviews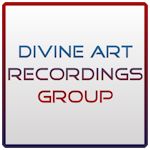 Click to see New Releases
Get 10% off using code musicweb10
All Divine Art reviews
<! apr 12 months Nov 22 - Oct 23 -->
Recordings of the Month
November 2022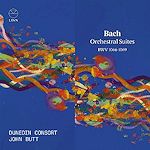 Bach Orchestral Suites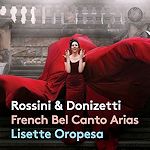 October 2022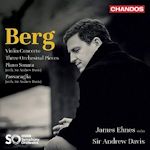 Violin Concerto Elmes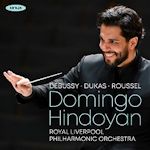 Debussy Jeux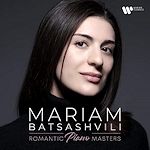 Romantic Piano Masters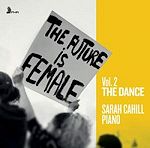 Volume 2 - The Dance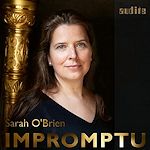 Complete Harp Impromptus