paid for
advertisements

---
TROUBADISC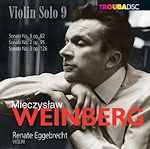 100th birthday of Mieczyslaw Weinberg on December 8, 2019.
Renate Eggbrecht has recorded all 3 violin Sonatas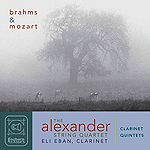 Mozart Brahms
Clarinet Quintets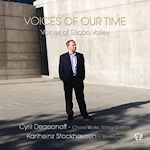 Deaconoff; Stockhausen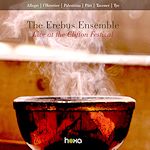 Live at the Clifton Festival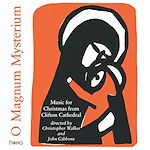 Choir at Clifton Cathedral
New Releases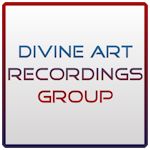 Click to see New Releases
Get 10% off using code musicweb10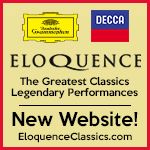 Special offer 50% off
15CDs £83 incl. postage


Follow us on Twitter
Editorial Board
MusicWeb International
Founding Editor
Rob Barnett
Editor in Chief
John Quinn
Seen & Heard
Editor Emeritus
Bill Kenny
MusicWeb Webmaster
David Barker
Postmaster
Jonathan Woolf
MusicWeb Founder
Len Mullenger
---
An A to Z of the Piano Trio Repertoire: 2016 Mid-Year Update
by David Barker

Overall survey index

This update covers entries in sections A to F, which were either missed out or released after the publication of the survey.

Naxos 8.573402 [review]
This begins an intriguing series of Portuguese trios with works by three composers who are totally new to me, and I daresay to most readers: Sergio Azevedo (1968-), Claudio Carneyro (1895-1963) and Luiz Costa (1879-1960). Our reviewer was very impressed by all three works, and I share his opinion. The Azevedo is the least immediate in its appeal, but not so modernist than it deterred me. The Costa, despite being written in the 1930s, owes more to the nineteenth century and Schumann, while the Carneyro, from the 1920s, inhabits a more impressionist soundworld. None of the three have much Iberian character in them. This is an impressively performed, recorded and programmed recording, which deserves to be a success, and encourage the label to continue the series.

VoxBox CDX5029 [review]
An old recording of trios by Amy Beach and Cecile Chaminade by the Macalester Trio (VoxBox) gained another reissue among other chamber music by "women composers", their title, not mine. Unfortunately, the performances are so compromised by the violinist's tone that I was forced to conclude that this was a dubious investment, even at budget price.

Audite 97694
The Swiss Piano Trio released the third volume of its survey of the Beethoven trios on Audite, with op. 1/3, op. 70/2 & the op. 44 Variations. I haven't heard it, but I expect that it will provide good, solid performances that don't threaten anyone's favourites, and at premium price.

Resonus RES10102
Part of the problem of undertaking this survey is that not all trios are called "piano trio". Hence, there will be plenty of occasions where a more descriptively titled work gets missed first time through. Such is the case with Chapman's Pool by Judith Bingham (1952-, Britain). It is described in the booklet notes as one of her most-performed works. There is only one recording, on Resonus Classics, and I could only hear brief samples of each of the four movements. Clearly not modernist in the harshest sense, but I didn't feel the need to hear the full work. Judith Bingham is highly regarded, especially as a choral composer, so you may think more highly of this than me.

Metier MSV28556 [review]
The Metier label tends to the modern, and modernist, end of the spectrum, and has released a disc of contemporary trios from Ireland. While the title Dancing in Daylight might suggest works with strong and regular tempos, it is not the case. Our reviewer was very impressed: "one of the best modern chamber music records I have heard in a long time". I can't summon that level of enthusiasm. I quite liked the trio of Seóirse Bodley (1933-) which gives the recording its title. It is, by some distance, the most accessible music of the four with a degree of underlying Irish folk influence, particularly in the final movement lament. The trio by Rhona Clarke (1958-) – her second – also has its qualities – our reviewer described the first movement as "gorgeous". I'm afraid that the work by John Buckley (1951-), inspired by 'mechanical devices both visual and aural', a kaleidoscope being one such device, left me cold.

CAvi Music 8.553345 [review]
Solitaires is the title given to a release by the Boulanger Trio of a collection of miniatures (CAvi Music), four of which fit into this update: Soir & Matin by Mel Bonis, Nocturnes by Ernest Bloch, D'un soir triste & d'un matin de printemps by Lili Boulanger and Sérénade lointaine by George Enescu. I enjoyed this recording more each time I listened to it.

Harmonia Mundi HMC902222 [review]
Three releases during this period featuring some or all of the Brahms trios. The highest profile name is Trio Wanderer (Harmonia Mundi), with Trio 1 coupled with the third piano quartet. This fine ensemble has already released the three Brahms trios on the same label in 2007, but this new one is the less often heard original version of the first trio, whereas the earlier release had the revised version. As you may recall, I see performances of the Brahms trios, and indeed much of his oeuvre, tend to divide themselves into two camps: Romantic or Classical. I prefer the former, while seeing the rationale for the latter, in which we find Trio Wanderer. Our reviewer accorded this "Recording of the Month" status; if a performance was to move my preference from one camp to the other, it might be this one.

Paladino Music PMR0076 [review]
Paladino Music gives us an unusual coupling of Brahms 1 and the first Phantasie Trio of Frank Bridge. It turns out that the Brahms was on the bill when the Bridge was premiered, though this was an observation by our reviewer, not from the booklet notes. The review had little good to say about either performance, or the recording quality, or indeed the short run time.

Delos DE3489 [review]
Delos offers a full set of the Brahms trios (with the revised version of No. 1) on two discs for the price of one, from three academics from the University of Wisconsin, whose names (Zamora, Perry & Vardi ) don't ring any bells with me. Our reviewer put them in the Classical camp, and described the performances as "amiable"; not how I see Brahms, I'm afraid.

Resonus RES10139
Benjamin Britten's Introduction & Allegro that is premiered on a new Resonus recording is a work of his youth (1932). At almost fifteen minutes in duration, it is a not inconsiderable piece, making it all the more surprising that it has taken so long to get a first recording. Again, as with the Bingham, I could only hear a brief sample, and while Britten is not a favourite composer of mine, this did seem to have a deal of interest and quality, though not necessarily characteristic of the mature composer.

Naxos 9.70240
Arturo Cardelús (1981-, Spain) is a pianist and film score composer, working in the US. This release of his chamber music on Naxos is download-only, and includes a work, Con Aire de Tango, for solo violin and strings, was commissioned by the Berlin Philharmonic Soloists, so he is clearly well-regarded. The short works for trio on the recording, Tio Luis and Lullaby, are very sweet and tender, bordering on saccharine.

Naxos 8.573375
This release by Spanish composer Benet Casablancas (1956-) is titled "Piano Trios" but only four of the thirteen works are for trio – the others are for solo and combinations of the three instruments. Casablancas is of the second Viennese School, so I will rely on an upcoming review for commentary. Our reviewer, whilst satisfied with the recording as a whole, was only impressed by one of the trios, and expressed the opinion that Casablancas tended to be "too exclusively intellectual, almost too carefully calculated".

Phaia Music CCV1027
The second trio of Alexis de Castillon gets a second recording on Phaia Music. However, this new performance is put very much in the shade by Trio Nuori on Ligia: there seems to be little attempt to put any character or feeling into the music. To make matters worse, the sound quality is awful. It is only available by download, and it may be the only reason you might want to consider it is the coupling of Castillon's violin sonata, which is not otherwise available (unless you can track down an out-of-print Ophelia release).

CAvi Music 8.553347/Coviello COV91407
The Boulanger Trio show their versatility in a very new offering on CAvi Music by switching to the Darmstadt School music of Friedrich Cerha (1926-, Austria). I will have to leave this one to you to investigate. The Coviello recording is one I missed first time through.

Arcodiva UP01812 [review]
The second Dvořák trio gets an outing among other Czech trios on Arcodiva. I haven't heard it, but our reviewer was impressed, and made specific mention of the Petrof Trio's emphasis on the melancholy in the work.

Oberlin Music CD1601 [review]
I reviewed a release including the Dvořák Dumky Trio by the Oberlin Trio, who like the Wisconsin players on the Brahms Delos set, are university professors. In that review, I doubted the wisdom of a commercial release of predominantly standard repertoire, by "musicians who are only household names in their own households". The performances were competent at best, making the market for this very limited.

Farao Classics B108093
The Atos Trio have released French and Russian albums previously, now it is a Czech one. The third Dvořák trio is coupled with the Smetana. Not a release I've heard, but I have read numerous good reports about this German ensemble.

IBS Classical 22015/RTVE Classics 65012
I wasn't quite sure which section to place the trio of Evaristo Fernandez Blanco (1902-1993, Spain) as some sources listed him under "B" and others under "F". I eventually found a Spanish article which indicated the latter, so that's where he goes, unless someone corrects me. There is no missing the Spanish roots in the first movement of his brief trio, written in 1927, but not premiered until 1969. However, the second and third movements show a significant degree of jazz influence. Both releases come coupled with other rare Spanish chamber works. The IBS Classical recording is new, and is likely to be easier to come by. The eight minutes of the work are worth your time as a curiosity.

To conclude, I'd like to thank Ben Potter, of Alaska, for generously providing me with a very comprehensive list of trios, recorded and not. I hope to be able to make this generally available soon.

Some extra commitments have slowed down progress in the survey, but I have completed the discography and review index for "G" composers. I am making it available now, rather than waiting until the commentary part is completed.

---
| | |
| --- | --- |
| | |
Donate and keep us afloat
Recordings of the Month
December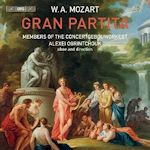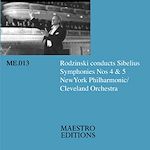 Rodzinski Sibelius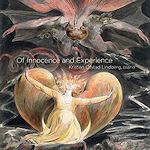 Of Innocence and Experience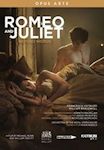 November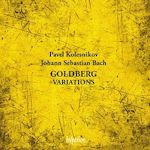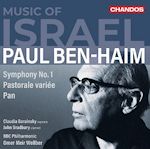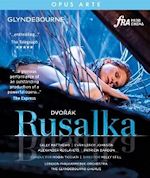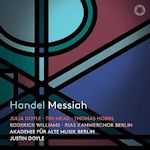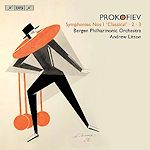 Symphonies 1, 2, 3
October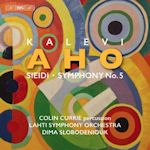 Aho Symphony 5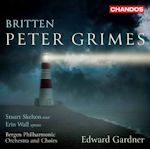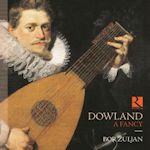 Dowland - A Fancy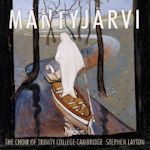 MÄNTYJÄRVI - Choral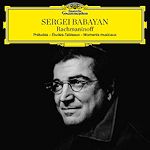 Rachmaninov_ Babayan