paid for
advertisements

<!- Forgotten to FEb 2023-->
---
100th birthday of Mieczyslaw Weinberg on December 8, 2019.
Renate Eggbrecht has recorded all 3 violin Sonatas
All Troubadisc reviews
FOGHORN Classics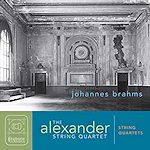 Brahms String Quartets

All Foghorn Reviews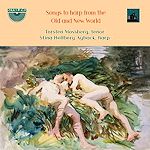 Songs to Harp from
the Old and New World

all Nimbus reviews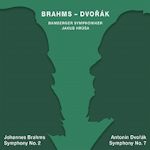 Brahms 2 Dvorak 7
all tudor reviews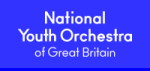 Follow us on Twitter
Editorial Board
MusicWeb International
Founding Editor
Rob Barnett
Editor in Chief
John Quinn
Contributing Editor
Ralph Moore
Webmaster
David Barker
Postmaster
Jonathan Woolf
MusicWeb Founder
Len Mullenger
Discs for review may be sent to:
Jonathan Woolf
76 Lushes Road
Loughton
Essex IG10 3QB
United Kingdom

jonathan_woolf@yahoo.co.uk
---
Ukrainian Music on Record
By Gregor Tassie

Ukrainian music has long been under the shadow of its great neighbour; however, its search for identity has come to the fore only since independence in 1991. Many Ukrainian composers were recorded in the Soviet period by Melodiya, performed not only by Ukrainian-based musicians and ensembles, but often by Russia's finest musicians, many of whom were from Ukraine. Ukrainian composers have often had to find their careers either in Russia or in Western Europe; certainly, advanced education was best available in Moscow or St Petersburg, which in part helped develop their careers in Russia, and in addition, there is the rich folk culture which influenced major composers such as Tchaikovsky and Rimsky Korsakov. This was most prevalent in Tchaikovsky's Mazeppa, Vakula the Smith, and Rimsky Korsakov's operas Christmas Eve and May Night. Prokofiev was the greatest Ukrainian composer; however, with the exception of Semyon Kotko, his opera set in the Civil War, and his Dnepr orchestral suite, there are few instances of Ukrainian folk song in his music and of course, most of his career was in the West and Moscow. To consider Prokofiev fully, one would require a full article dealing with his huge output which embraced different styles and diverse genres, so this article is devoted to Ukrainian-born composers who spent much of their careers on Ukrainian soil.

Maxim Berezovsky (1745-1777)
Dmytro Bortnyansky (1751-1825)
Artem Vedel (1767-1808)

The first Ukrainian composers were Maxim Berezovsky and Dmytro Bortnyansky who were trained at the Imperial Music School in Glukhov, near Sumy. Berezovsky wrote the first symphony, violin sonata and choral concerto when Ukraine was in the Russian Empire. He was acclaimed as the 'Russian Mozart' in Italy where he wrote five operas. His Cherubic Hymn is his most popular piece and his opera The Falcon his most famous early-stage work; it was recorded by Melodiya on vinyl but has yet to be transferred onto CD. These choral concertos are all written in the Western style with beautiful polyphony.

One can strongly recommend the recording on Cara Mitis by the Moscow-based chamber ensemble Pratum Integrum of the first symphony by a Ukrainian or Russian composer, Berezovsky's Symphony in C major. It is coupled with arias from his opera Il Demofonte, Sonatas for Violin and Harpsichord and his Quartet. There are more Sonatas and his Variations on Ukrainian Folk Songs on Arte Nova by the Russian Baroque Orchestra. Perhaps the finest, however, is by the eminent Glinka State Choir on Melodiya, which has his Choral Concerto 'Cast me not off in a Time of Old Age' with Bortnyansky's Cherubic Hymn and Vedel's Chorus 'Lord, now lettest Thou'. On Le Chant du Monde, are Dyletsky's Russian Concerto, Berezovsky's 'Do not forsake me' and Bortnyansky's 'Raise my Eyes'.

Berezovsky's choral music is featured on an excellent disc of Ukrainian Sacred Music volume 1 by the Vidrozhdennaya Choir under Mstislav Yurchenko on Claudio. An early Melodiya CD devoted to Ukrainian choral works may be difficult to obtain; it features the Lyatoshinsky Choir and the Students Choir of the Kiev Conservatoire under Pavel Muravsky in a programme of choral works by Berezovsky, Bortnyansky, Vedel, Dyletsky, and Skorovoda. Muravsky was a great specialist in Ukrainian choral singing and the LPs of 1972 and 1986 provide the only example on disc of his conducting. When I met him in 1994, his descriptions of the distinct 'white voice' peculiar to Ukraine were revelatory in understanding the rich traditions of Ukrainian singing.

Of outstanding quality is the 2002 recording on Harmonia Mundi from Tallin of the Estonian Chamber Choir under Paul Hillier performing a set of choral works by Bortnyansky, Berezovsky, Dyletsky and Vedel on 'Orthodox Chant' of the 17th and 18th Centuries. A notable series is the six discs on Chandos featuring Bortnyansky's choral concertos with Valery Polyansky's Russian State Symphonic Capella - a vitally important issue essential for listeners to Ukrainian sacred music, however these are in the style of concert pieces rather than sacred music. The series of discs from another Russian ensemble Pratum Integrum on Cara Mitis offers a different view on their 'The Italian Album' and a second disc 'The Russian Album'. The highly regarded St Petersburg choir Lege Artis issued works by Bortnyansky on the Beaux Arts label and is worth seeking out.

Another outstanding survey are those by Teldec's recording at Walthamstow Town Hall in London of the Glinka State Choir in 1993 of a collection of choral concertos by Bortnyansky under Vladislav Chernoushenko which is highly recommended and enjoys excellent engineering by the German technicians. Alto have reissued the Bortnyansky Choral Concerto No. XXXV together with Tchaikovsky's 'Liturgy of Chrysostom' performed by the Ministry of Culture Choir under Valery Polyansky with Irina Arkhipova as soloist. The Tallis Scholars, in their issue of 'Russian Orthodox Music' on Gimell, recorded Bortnyansky's 'The Great Canon of St Andrew of Crete'; however, despite the high standards of English choral singing they cannot match the deep basses of the Ukrainian Dumka Choir under Yevhen Savchuk in his recorded collection of Bortnyansky's Choral Concertos together with Berezovsky's and Vedel's Choral Concertos on the Sanctus label from 2013. An interesting recording is from the great Ukrainian-born pianist Heinrich Neuhaus's in of one of Bortnyansky's sonatas on a Russian Talents CD together with pieces by Chopin. More piano music can be heard on Multisonic's disc devoted to Bortnyansky's 'Music for the Russian Court' which also includes his Quintet for Piano, Harp, Viola da Gamba, and Cello and his Sinfonia Concertante performed by the Moscow Chamber Orchestra.

Nikolay Lysenko (1842-1912)

Nikolay Lysenko is the founder of the Ukrainian national school and was much admired by Tchaikovsky, with whom he shares a richly Romantic attractive style of writing. Of his most recent releases, and leading the way, is that from Toccata Classics, who have issued two CDs, the first by Arthur Greene of short piano pieces and the Rhapsody on Ukrainian Themes, and music for violin and piano performed by Greene and Solomiya Soroka, all in the richly colourful Romantic style. This disc has the Second Rhapsody on Ukrainian Themes, and the Spring Kaleidoscope arranged for violin by Nikolay Kaminsky.

Melodiya have issued highlights from Lysenko's opera Taras Bulba (with orchestration by Lyatoshynsky) performed by the National Opera Theatre of Ukraine in Ukrainian under the baton of Konstantin Simeonov in a 1972 recording. One other opera highlights disc by Lysenko is his Natalka Poltavka again by the National Opera Theatre under Boris Chistyakov including the great Ukrainian tenor Ivan Kozlovsky on Naxos. There are four discs of Lysenko's Art Songs available currently available on streaming. On Sorel Classics there are Two Pieces for four hands, the Suite on Ukrainian Themes, and his Overture to Taras Bulba coupled with pieces by Revutsky, Skoryk and Zhuk.

Mykola Leontovich (1877-1921)

Mykola Leontovich is most celebrated for his beautiful choral song Shchedryk 'The Carol of the Bells' which has been used in several Hollywood movies, The Santa Clause, and Home Alone, and Leontovich's Shchedryk has been recorded by the Mormon Tabernacle Choir and many other ensembles world-wide. Among the best of modern digital releases is the RTE Concert Orchestra under Gavin Sutherland on Naxos, 'Another Night before Christmas', in which Simon Callow is narrator. Harry Christophers and The Sixteen perform 'The Carol of the Bells' on their CD for Coro. The Choir of Kings Cambridge sing this in their 'Classic Christmas Carols' album for Decca, and on Hyperion, St Georges Chapel Windsor perform this carol in their 'Christmas at St Georges' release. The great Ukrainian State Dumka Choir has recorded Shchedryk for Melodiya on a disc 'Christmas Music' and on the same CD one can find other festive choral pieces by Lyudkevich, 'One the Eve of God's Birth', Stetsenko, 'Day of Song', and Stupnitsky, 'Oh, it's early'. The outstanding Kiev Chamber Choir under Gobdych has recorded the 'Ukrainian Mass' for the Dotcom Canadian label is well worth seeking out.

Reinhold Glière (1875-1956)

Glière, the teacher of Prokofiev, Myaskovsky, Mosolov, Knipper and Lyatoshynsky and other Ukrainian composers, wrote a huge amount of music in diverse genres, adhering to the late Romantic tradition with highly accessible harmonious orchestration and thematic colour largely scorning the modernism of some of his students, and he often conducted his own music. Top of the recommendations are Chandos' five-CD box of his orchestral works including symphonies, and ballet suites performed by Sir Edward Downes (who conducts the symphonies), and Vassily Sinaisky with the BBC Philharmonic Orchestra; there are also highlights from his Taras Bulba ballet suite, and The Zaporozhy Cossacks orchestral suite based on Ukrainian themes. This collection is unaccountably missingt the Concertos for Coloratura and Harp in which Richard Hickox and the City of London Orchestra accompany the soprano Eileen Hulse, and the harpist Rachel Masters, which was released separately by Chandos, and are outstanding both in performance and recording.

One of the record companies which forged a path for Ukrainian music was the London-based ASV who released the late Romantic Second Symphony with the colourful Violin Concerto played by Yuko Nishima and Yondani Butt and the Philharmonia. On a less well-recorded level is the Second Symphony and the Zaporozhy Cossacks on a Naxos disc with the Czecho-Slovak Radio Symphony Orchestra under Keith Clark. On a higher level in standards of performance is the Naxos recording of the overture Shakh-Selem, the stage music for Gyulsara, and the ballet suite for The Bronze Horseman in performances from the St Petersburg State Symphony under Andre Anichanov. The Second Symphony is coupled with the Red Poppy ballet suite in performances by the New Jersey Symphony Orchestra under Zdenek Macal for Delos, which I have not heard.

It was Glière's Third Symphony 'Ilya Murometz' that attracted the widest popularity on disc with many conductors including Scherchen (available only on the 'Westminster Classics' box), Celibidache, Fricsay, with several hugely cut versions from Leopold Stokowski, and which were released on 'Great Conductors of the 20th century' series curated by IMG, and on Pristine Audio in a reading with the Chicago Symphony. Of the Russian versions, perhaps the best is the Kiev-born Nathan Rakhlin's recording on Russian Disc with the USSR Radio and TV Symphony Orchestra (with small cuts). A very fine recording of this symphony is also on Naxos in a version by JoAnn Falletta and the Buffalo Symphony Orchestra. The complete version of the Third 'Ilya Murometz' is on Regis in a Royal Philharmonic Orchestra under Harold Farberman, and coupled with the Cello Concerto played by Sergei Sudzhilovsky. This is recommended for both recording and performance; however, at eighty-minutes it is perhaps overlong. Eugene Ormandy conducts the 'Ilya Murometz' Third with the Philadelphia Orchestra which is available only in the huge collection 'The Columbia Recordings', while another very fine release is from Leon Botstein who conducts the London Symphony Orchestra on the Telarc label in a complete reading.

Naxos have also issued the Symphony No 1 and The Sirens under Stefan Gunzenhauser and the Slovak Philharmonic Orchestra. Russian Disc also have the Zaporizhian Cossacks suite coupled with The Bronze Horseman Suite with Dmitry Liss conducting the excellent Urals Philharmonic Orchestra. The Coloratura Concerto with singing by Olga Trifonova is coupled with the Cello Concerto with soloist Dmitry Khrychov on the Northern Flowers label with Alexander Titov conducting the St Petersburg Symphony Orchestra is a good performance but poor recording. Recordings which show their vintage are Glière conducting his own Ballets 1 and 2 with the Bolshoi Theatre and All-Union Radio Orchestras on Consonance. On the same label are a rare pair of discs with the composer conducting his First Symphony and the Harp Concerto (soloist Olga Erdeli), and his Second Symphony and accompanying soloist Evgeniya Miroshnichenko in the Coloratura Concerto both with the USSR Radio Orchestra. Of outstanding merit both in performance and recording are Decca's Joan Sutherland as the soloist in the Coloratura Concerto together with Richard Bonynge and Ossian Elis plays the Harp Concerto with the London Symphony Orchestra. The Finnish soprano Anu Komsi with the Lahti Symphony Orchestra under Sakari Oromo is on the BIS label.

Of historical issues, Erna Berger is the soloist in a release on Myto where she is accompanied by Celibidache and the Berlin Philharmonic Orchestra. Glière's brief 'Romance' is performed by David Oistrakh in collaboration with Kondrashin and the USSR State Symphony Orchestra on the Omega label coupled with concertos by Kabalevsky and Glazounov. An enterprising and very entertaining release is that on Melodiya which has Timofei Dokshitser's arrangement of the Coloratura Concerto for Trumpet and orchestra accompanied by Anatoly Maltsev and the USSR Ministry of Culture Symphony Orchestra. In a disc entitled 'From Moscow with Love', Sergei Nakariakov plays the flügelhorn with the Jenaer Philharmonie conducted by Andrey Boreyko on Teldec, coupled with trumpet concertos by Arutunian and Weinberg.

Koch Schwann released Glière's Horn Concerto along with his Four Pieces for Horn and Piano performed by Marie Luise Neunecker, the pianist Paul Rivinius with the concerto accompanied by the Bamberg Symphony Orchestra under Werner Andreas Albert with the other works on disc being works by Glazunov and Shebalin. The celebrated horn player Herbert Baumann plays the Horn Concerto with Kurt Masur and the Gewandhausorkester Leipzig for Philips. Markus Maskunnitty is the horn soloist with the Royal Stockholm Orchestra under Sakari Oromo in an issue on Ondine.

The concertos for Cello and Horn are on a disc from Dom Talent and featuring Quirine Vierson (cellist) and Eliz Erkalp (hornist) with Marc Soustrot conducting the Royal Flemish Philharmonic in recordings from 2006. In releases of his piano music, there are the 25 preludes played by Anthony Goldstone for Divine Art, and also Gianluca Imperato plays the 25 preludes in a release on Brilliant Classics. There is a disc of the 8 duets for cello and piano, the 10 duets for violin and cello, and the Ballade for cello and piano played by Martin Rummel, Alexander Hulshoff, Friedemann Eichorn, Till Alexander Kerber on Naxos. Arcodiva have Glière's 8 duets for violin and cello coupled with chamber pieces by Kodaly and Ravel, played by Felix Froschammer (violinist) and Florian Rohn (cellist). Captivating releases of Glière's chamber music include his Third Sextet and Octet performed by the Berlin Philharmonic Octet on MDG.

A quite fascinating Chandos disc 'Tsar of Instruments' has Glière's 'Fugue on a Russian Christmas Song' coupled with organ pieces by Glazunov, Tchaikovsky, Shostakovich, Taneyev, Rachmaninov, Glinka, and Grechaninov played on the Willis organ of Winchester Cathedral by Iain Quinn. In another adventurous disc from Chandos, we have a song by Glière in the 'Western Poets in Russian Music' performed by the tenor Sergei Larin and accompanied by Elenora Bekova, other composers included are Bortnyansky, Cui, Dargomyszhky, Glinka, Kalinnikov, Medtner, Rubinstein, Tchaikovsky, and Glazunov. One intriguing disc on the Meridian label has four pieces for Double-Bass by Glière, coupled with pieces by Shostakovich, Koussevitzky, Glinka, Rachmaninov, and Glinka played by Leon Bosch accompanied by Sung-Suk Kang on piano. These four pieces also appear on the Black Box label in a release 'Tarantella' played by Duncan McTier accompanied by Kathryn Sturrock coupled with pieces by Bottesini, Ravel, Frank Bridge, Faure, Koussevitzky, Kreisler, and Rachmaninov. Glière's Humoresque No. 8 for Bassoon is on the Avie label coupled with pieces by Andrès, Boutry, Milde and Saint-Saëns in performances by Judith Leclair and accompanied by Jonathan Feldman on piano, and as Jonathan Woolf writes, is 'a winning encore to finish the recital.'


Borys Lyatoshynsky (1895-1968)

Of several recordings of music by the outstanding symphonist Borys Lyatoshinsky, the most significant is the issue on Russian Disc of Mravinsky's live recording from 1955 of the Third Symphony. This arrested the attention of many because the legendary Russian conductor rarely conducted works outside the Moscow and Leningrad schools, and despite the age of the recording, the force of the music comes through strongly. Unfortunately, Mravinsky did not record any other Ukrainian composers; however, he did encourage his deputy conductor Igor Blazhkov to perform new Ukrainian composers in premiering Spectrums and the Second Symphony by Silvestrov in the 1960s.

Thankfully, Naxos has filled the gap by issuing Symphonies 1, (coupled with the symphonic poem Grazhyna), 2 and 3, plus 4 and 5 in recordings by the Ukrainian State Symphony Orchestra under Theodore Kuchar (review). These Naxos discs appeared first on Marco Polo in the 1980s, and unfortunately the performances lack cohesion and show signs of under rehearsal. A better performance of Symphony No. 1 is on a Russian Disc issue along with an Overture on Ukrainian Themes and Poem on Reunification in performances by the Ukrainian State Symphony Orchestra under Volodymyr Syrenko, while the same company have issued the Symphony No.1 together with the 'Slavic' Piano Concerto with E. Rzhanov as soloist under Vladimir Gnedash with the Ukrainian Radio and TV Symphony Orchestra which does not reach the same standards as Syrenko's reading of the symphony. Those two discs are from radio broadcasts.

Gnedash's conducting of the Symphony No. 3 is coupled with Stepan Turchak conducting the Suite Romeo and Juliet on Russian Disc with the Ukrainian State Symphony Orchestra, while on another disc from the same label there is Igor Blazhkov conducting Symphony No. 4 with Fyodor Glushenko's conducting of the Overture On the banks of the Vistula and the Lyric Poem. In 2013, the Ukrainian label UKRmusic issued a limited edition 4-disc set of all five symphonies played by the Ukrainian National Symphony Orchestra under their chief conductor Volodymyr Syrenko, which is easily the best on disc and has a well-produced booklet with helpful information on the composer's music by Ukrainian musicologists. Another fine issue is on CPO, in which Roland Bader conducts the Cracow Philharmonic Orchestra in symphonies 4 and 5 (Slavonic), while most recently Kirill Karabyts conducts the Bournemouth Symphony Orchestra in Symphony No. 3 together with Grazhyna (review). This is highly recommended, and I hope this company will tackle the other four symphonies by Lyatoshynsky in years to come.

Lyatoshynsky's vocal works are available on a Toccata disc 'Ozymandias' of romances sung by the baritone Vassily Savenko accompanied by Alexander Blok. One of his Quintets is on a Naxos release 'Ukrainian Quintets' coupled with Quintets by Silvestrov's Piano Quintet (dedicated to Lyatoshynsky) and Viktoriya Poleva's Simurgh-quintet (2020). Tatiana Nikolayeva is the soloist in a recommendable recording of the 'Slav' Piano Concerto accompanied by the composer and the Ukrainian State Symphony Orchestra recorded in 1957, coupled with Medtner's Third Piano Concerto.

Myroslav Skoryk (1938-2020)

Followers of Skoryk's folk-inspired music will be grateful to Naxos for releasing his richly romantic and gorgeously orchestrated violin concertos on two CDs with the violinist Andrey Bielow accompanied by Syrenko and the Ukrainian National Symphony Orchestra. The Violin Concerto No. 7 is also on another Naxos disc with the soloist Nazary Pelatyuk coupled with the Cello Concerto with Valery Kazakov with the Ukrainian National Symphony Orchestra conducted by Syrenko. Also on this well-filled disc is his Carpathian Concerto and Diptych. Based on folk songs, Skoryk's 'Carpathian Rhapsody' appears on a new disc from Centaur with the Ukrainian-born violinist Solomia Ivakhiv and Sophie Sao on cello and the Ukrainian National Symphony Orchestra under Sirenko, on a disc which includes works by Western composers, but has one other Ukrainian piece by Anatol Kos-Anatolsky, and which has already been praised in three reviews (review). Toccata Classics have issued two discs, one including his folk song influenced colourful music for Violin and Piano performed by Solomiya Soroka, and Arthur Greene, and another CD of his 24 Caprices under the heading 'Paganini Arrangements' played by the Lviv Symphony Orchestra conducted by Alexander Zemtsov. Another interesting disc is Skoryk's Hutsul Tryptich coupled with the Carpathian Concerto, and another Ukrainian composer – the late romantic Mykola Kolessa's Symphony No. 1 performed by the Odessa Philharmonic Orchestra under Hobart Earle on ASV. The Szymanowski Quartet plays the Skoryk 'Melodie' in A minor on SWR2 label with pieces by Shostakovich and Gubaydullina.

Alemdar Karamanov (1934-2007)

Still under-represented on CD is the orchestral genius of the Crimean Karamanov (a student of Kabalevsky and Khrennikov). Again leading the way for Ukrainian music and for this composer was Marco Polo's release of Antonio de Almeida's recordings of the Symphony No. 3 coupled with the Piano Concerto No. 3 with Vladimir Viardo and the Moscow Symphony Orchestra, these are good performances and well recorded. Another company which forged a path for unfamiliar eastern European music was Olympia who issued two excellent performances of Karamanov's symphonies 20 'Blessed are the Dead' and 23 'I am Jesus' on a single disc by Vladimir Fedoseyev, and his USSR Radio Symphony which were quickly followed by readings of Symphony No. 22 'Let it Be' and another reading of the 23rd Symphony by Ashkenazy and the Deutsche Symphonie-Orchestra Berlin on Decca which helped create a new perception of the composer's music. Elsewhere, Karamanov's Variations for Piano is played by Yuri Bogdanov on Melodiya's series 'Anthology of Piano Music by Russian and Soviet Composers - Volume 5'. The same disc has Skoryk's 'Burlesque' in a performance by Asya Korepanova. Revutsky's Song for solo piano is played by Tikhon Khrennikov on the Volume 3 of this Anthology as are the Ukraine-born Roslavets' 5 Preludes and 2 Poems played by Yuri Favorin.

Valentyn Silvestrov (1937-)

The work of Silvestrov (a pupil of Lyatoshynsky), is slowly yet firmly finding a place in the international music world, both on the concert platform and on record. The appearance of Silvestrov's Fifth Symphony was a revelation for many music lovers for its depth and colourful musical language. The Deutsche Symphonie-Orchester Berlin under David Robertson on Sony Classical introduced us first to this outstanding composer's music and this disc remains one of his finest recordings. The symphony is coupled with the equally fine Postludium for piano and orchestra with Alexei Lyubimov playing the piano. There is a unique imagery to the music as if it were flowing under the ocean with its constant happenings and bursts of sudden electric energy, contrasted by quiet passages of wonder.

The Fifth is also conducted by Boreiko and his Urals Philharmonic Orchestra on the label Megaclassics which also includes his Third Symphony Exegi Momentum with Sergei Yakovenko (baritone), this recording was described by Rob Barnett as having kinships with Pärt and Mahler's Adagietto; "the impression is given of an ascent into a great green country like the planetary realm of C.S. Lewis's Out of the Silent Planet." This helped develop interest in Silvestrov with BIS issuing Silvestrov's Symphonies 4 and 5 in fine performances by the Lahti Symphony Orchestra Jukka-Pekka Saraste and the usually high recording standards.

There are two recordings of the Sixth Symphony, both directed by Kiev-born conductors; MDG has Kofman and the Beethoven Orchestra, while another on ECM with the SWR Symphony Orchestra under Boreiko – both can be highly recommended if anything the Kofman is marginally better interpreted. Naxos have recorded Symphony No. 7 with the Lithuanian National Symphony Orchestra under Christopher Lyndon-Gee and coupled with 'Ode to a Nightingale', and the Piano Concertino. A well-filled disc on WERGO has the early avant-garde Symphony No. 2 coupled with 'Spectrums', performed by the Leningrad Philharmonic Orchestra, there is also the Cantata for soprano and orchestra with soloist Nelli Lee, accompanied by the ensemble 'perpetuum mobile', and 'Meditation' for cello and orchestra played by Valentin Potapov, accompanied by the Kiev Chamber orchestra, and his setting of the Ukrainian poet Shevchenko - 'farewell, oh world…!' for baritone and chamber orchestra sung by Yuri Olinjik and a chamber ensemble conducted by Igor Blazhkov.

An important orchestral piece written when Silvestrov radically changed his style to what he calls - 'Metamusik', coupled with Alexei Lyubimov at the keyboard in the Symphony for Piano and Orchestra and the 'Postludium' with Dennis-Russell Davies conducting the Radio Symphony Orchestra Wien on ECM. The Kiev Virtuosi under Dmitry Yablonsky perform 'Two Dialogues', the 'Serenade for Strings', 'Farewell Serenade', 'The Messenger' and 'Moments of Memory' on a well-filled Naxos release. An example of his early period - Mystères is on a Philips CD performed by the Les Percussion du Strasbourg, while the Postludium is from the USSR Ministry of Culture Orchestra conducted by Virko Baley is on a 1991 recording from Russian Disc, the same conductor conducts the Kiev Camerata in the Intermezzo on the TNC label.

As Naxos have done so well for Skoryk, ECM have a whole series of recordings by Silvestrov; 'Leggiero' and 'Pesance' in performances by Silvestrov on piano, Anja Lechner on cello, Simon Fordham on violin, the soprano Maacha Daubner and the Rosamunde Quartet. Additionally issued are his Five Pieces played by Duo Gazzana coupled with pieces by Takemitsu, Janacek and Hindemith, and the ensemble followed this with Hommage à JSB. The outstanding Kiev Chamber Choir under Mykola Gobdych perform 'Sacred Songs', while on another fine disc are the 'Silent Songs' and 'Four Songs after Mandelstam' with the baritone Sergey Yakovenko and the pianist Ilya Scheps.

Silvestrov wrote two pieces Elegy, and Abschiedsserenade in memoriam to his friend Ivan Karabyts (1945-2002) which are coupled with Karabyts's Concertos for Orchestra 1-3 performed by the Bournemouth Symphony Orchestra under the composer's son Kirill in an excellent recording from Naxos. Karabyts was an important composer who combined a strong influence of folk song with 20th century symphonism with hints of influence of Mahler, Shostakovich and Shchedrin. This disc is highly recommended, and hopefully more music by Karabyts will appear on disc.

Silvestrov's Cello Sonata is on the Not On Label played by Paul de Jong and Reiner Van Houdt coupled with pieces by Shostakovich and Ustvolskaya. From live performances in the Netherlands, the First String Quartet is played by the Doelen Quartet was issued by the Museum de Boujmans van Beiningen label. The award-winning Matangi Quartet from the Netherlands have a disc of Silvestrov's First String Quartet coupled with Schnittke's Quartet No. 3 and Shostakovich's Quartet No. 8 on their new 'Outcast' CD from Music and Media which is strongly recommended. An example of Silvestrov's avant-garde period is on the GB label with performances by the Latvian Radio Choir of the Dyptichon coupled with music by Gavin Bryars in a disc 'On Photography.' A highly recommended disc is from Gideon Kremer and the Munich Orchestra under Roman Kofman who play the Symphony for Violin Dedication and the Violin Sonata Post Scriptum on Teldec – top class performances and recording.

Also commended are from Melodiya's two discs with his Piano Sonata No. 1 (1972) played by Olga Andryuschenko in an anthology of '20th Century Piano Works', the pianist Mikhail Dubov plays the Triada (1961) in an issue devoted to modern music Zvukhovoy Obzor (Sound Review). There is more of Silvestrov's outstanding piano music played by Tomasz Kamieniak in 'Melodies of Silence' on the Brilliant Classics label.

Evhen Stankovych (1942-)

Akin to his compatriot Skoryk, this late-Romantic composer has been well served by interesting releases in recent years; his First, Second and Fourth symphonies are available on Naxos under Theodore Kuchar and the Ukraine National Symphony Orchestra, and it is clear that he has an individual voice, yet with hints of Shostakovichian symphonism in his writing, , another orchestral piece is his ballet suite Rasputin on the ASV label coupled with Glière's Taras Bulba ballet suite played by the Odessa Philharmonic Orchestra under Hobart Earle, described by Rob Barnett as in part having a kinship with Satie, in its 'raucous and rumbustiousness' and 'more approachable' than his symphonies. Toccata Classics have issued a CD of his works for Violin and Piano with Greene and Solomiya. Stankovych's excellent Chamber Symphony No. 3 is on Nimbus with the Ukrainian National Symphony Orchestra under Syrenko, described as 'stark but beautiful' by Steve Arloff, while his 'Liturgy of John Chrysostom' is performed by the Kyiv Chamber Choir under Gobdych on the Atlantic label.

Viktoriya Poleva (1962-)

Of the later generation of composers, one of the most striking is the Kyiv-born Poleva whose Quintet is on the Naxos label and is highly recommended, Poleva is a frequent Composer-in-Residence' in many of leading festivals in the last twenty years, and a composer who is sure to gain more attention in coming years.

There are several compilation discs of both traditional and modern Ukrainian composers; one of the most attractive is 'Consolation: Forgotten Treasures of the Ukrainian Soul' issued on BIS in 2016, a collection of piano pieces played by Natalya Pasichnyk of a wide variety of Ukrainian composers including Lysenko, Lyatoshynsky, Kosenko, Meitus, Revutsky, Stetsenko, Barvinsky, Silvestrov, and Fillipenko. These brief works allow only a glimpse of the composers' work; several were unknown to me, but certainly the best are by Lysenko, Meitus, Lyatoshynsky, and Stetsenko, which share a melodic structure, with beautiful harmonies, yet have a distinct Slavic melancholia, and will lead to hopefully more interest in these composer's' other music - called by Musicweb as 'a real portrait of Ukrainian classical music from the last century'. The pianist Natalya Pasichnyk together with her sister soprano Olga perform in an interesting pair of CDs 'Dumky' released on Opus111 in 2002. The first disc is devoted to 25 popular Ukrainian songs, while the second is of 20 Ukrainian folk songs with accompaniment by folk instruments - the kobzar and the bandura. These are beautifully vivid recordings with the light vocal 'white voice' of the specific Ukrainian singing tradition. As Gwyn-Parry Jones wrote in MusicWeb, 'these recordings present music-making of the highest order, and give a flavour of the richness and power of this significant source of European musical inspiration.'

Gregor Tassie
April 2022

For further reading on Ukrainian composers, see also Gregor Tassie celebrates the significant contribution to classical music of Ukrainians.

---
| | |
| --- | --- |
| | |
Donate and keep us afloat
New Releases


<!- cpo end March 2023 --> all cpo reviews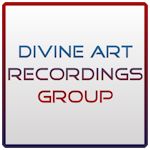 Click to see New Releases
Get 10% off using code musicweb10
All Divine Art reviews
<! apr 12 months Nov 22 - Oct 23 -->
Recordings of the Month
November 2022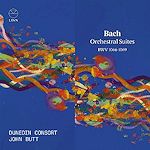 Bach Orchestral Suites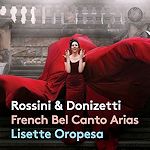 October 2022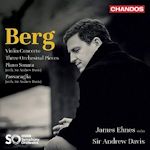 Violin Concerto Elmes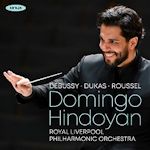 Debussy Jeux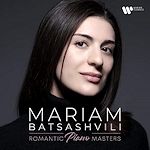 Romantic Piano Masters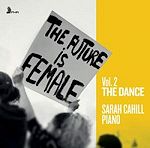 Volume 2 - The Dance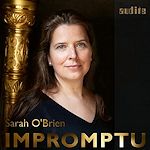 Complete Harp Impromptus