Chopin Edition 17CDs
now available separately
£11 post-free anywhere

---
Recordings of the Month
August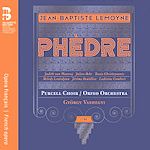 Jean-Baptiste LEMOYNE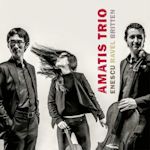 Enescu Ravel Britten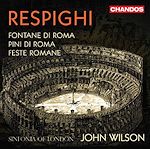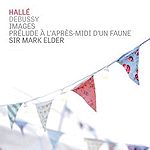 Debussy Images etc.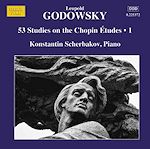 53 Studies on Chopin Études 1
Konstantin Scherbakov (piano)
July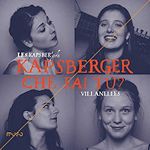 KAPSBERGER
Che fai tù? - Villanelles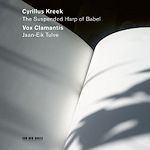 Cyrillus KREEK
The suspended harp of Babel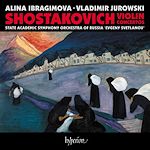 SHOSTAKOVICH
violin concertos - Ibragimova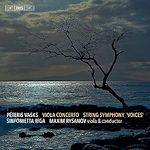 Peteris VASKS
Viola concerto - Maxim Rysanov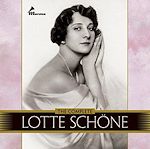 The Complete Lotte Schöne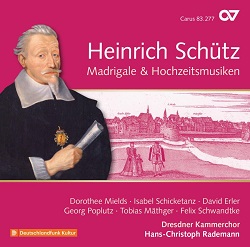 Support us financially by purchasing this from
Heinrich SCHÜTZ (1585–1672)
Madrigale und Hochzeitsmusiken (German Madrigals and Wedding Music) - Complete recordings, Vol. 19
Details after review.
Dorothee Mields (soprano) Isabel Schicketanz (soprano) David Erler (counter-tenor) Georg Poplutz (tenor) Tobias Mäthger (tenor) Felix Schwandtke (bass)
Dresdner Kammerchor and Instrumentalists [Margret Baumgartl, Wolfgang von Kessinger (violin); Juliane Laake, Frauke Hess, Sarah Perl (viola da gamba); Friederike Otto, Anna Schall, Thomas Friedlaender (cornet); Sebastian Krause, Julia Nagel, Masafumi Sakamoto (trombone); Clemens Schlemmer (dulcian); Andreas Arend, Stephan Rath, Magnus Andersson (theorbo and lute); Matthias Müller (violone); Beate Rölleck (organ)]/Hans-Christoph Rademann
rec. Stadtkirche "Zum Heiligen Namen Gottes" Radeberg, 20–24 June 2018. DDD.
Texts and translations included.
CARUS 83.277 [78:42]

Volume 19 already and counting; the end of the first complete Schütz edition is nigh! Volume 20 is already in the offing (Psalmen und Friedensmusiken, 2 CDs). Hans-Christoph Rademann is also something of a pluralist: see my review of his recent recording with the Gaechinger Cantorey of four Bach Cantatas (Accentus ACC30466).

Volume 18, in the Summer of 2018, contained recordings of his Symphoniæ Sacræ II – review – but the new album brings a change from the usual sacred settings. All the recordings to date – at least, the ones that I have heard – have been first-rate; the new CD is no less so. Johan van Veen thought Rademann a little too unadventurous in his recording of the Christmas story, Weihnachtshistorie – review – but I would exonerate volumes 18 and 19 from any such reservation.

For a composer as open as Schütz to the latest music from Italy to compose madrigals is hardly surprising. Carus have already given us his Op.1 Italian works, in which within the terms of his own North German resources, he often seems to out-Gabrieli and out-Monteverdi those Italian masters (83.237 – review). That recording of madrigals performed by a full choir, however, was one of the least successful in the Carus series; better is to be found from Sette Voci (actually nine singers) on CPO 777660-2 – review. There's also a super-budget Harmonia Mundi recording from Concerto Vocale and René Jacobs (HMA1901162, download only, no booklet). The Italian madrigals are really not Schütz at his best – like his teacher, Giovanni Gabrieli, he's more noted for his sacred choral music. I've owned the Harmonia Mundi for years and, to be honest, forgot that I had it.

Volume 19 gives us less the well-known but more interesting German madrigals and wedding music, performed by a smaller ensemble than the Italian madrigals. The surprises are that Schütz didn't compose more such music and that it has not been more frequently recorded: a CPO recording by Weser-Renaissance Bremen and Manfred Cordes seems to be the only currently alternative, of which more below (Schütz Secular Music, 9995182). Two of the works on the new Carus are receiving their first recordings.

So similar is the secular music on these two recordings to Schütz's better-known and more copious sacred music that a spot of 'innocent ear' comparison would often find it hard to distinguish between the two. Again, this should not be surprising: not only did composers of the time fail to see a great dichotomy between the two, but most of the music here uses a text from the Bible, much of it from the Song of Songs or a German poetic paraphrase thereof. That was fashionable, too, with Palestrina composing a complete set of sacred madrigals to texts from that source.

The complete set of the Palestrina from the Hilliard Ensemble, on a budget-price 2-CD is a convenient place to find the whole set together. Better still is a recording from Magnificat (Linn BKD174). The Sixteen are currently ticking them off in smaller collections on their continuing series of Palestrina's music, now nearing its completion. For these and other recordings of music from the Song of Songs by Palestrina and his predecessors, please see my review of a collection from Cappella Mariana (Et'cetera KTC1602) and Volume 7 of the Sixteen's project (Coro COR16155).

As I was completing this review, I received a press preview of a recording of Motets by Schütz's Italian contemporary Alessandro Grandi (1590-1630) performed by Accademia d'Arcana and the UtFaSol Ensemble, directed by Alessandra Rossi Lürig (Arcana A464). It contains settings of three texts from Song of Songs: O quam tu pulchra es (How beautiful thou art), Surge propera (Rise up promptly, my beloved) and Veniat dilectus meus (Let my beloved, my bridegroom, come).

Despite his name and though he, too, studied the music of Giovanni Gabrieli, Grandi's music is mostly less grand in scale than Schütz's. The short setting of O quam tu pulchra es is much more intimate and inward than anything on the Carus recording. Surge propera sets the same text as Schutz's Stehe auf, meine Freundin. The specific occasion for which the German text was set is not known, though the notes in the booklet speculate, reasonably, that like most of the rest of the programme it was composed for a wedding.

Though Lutherans, like Anglicans, regarded the Virgin Mary with respect as the first and greatest of the saints but no more, the Schütz setting would not have been composed with any votive intention, like the setting of the Roman Catholic Grandi. Yet, like O quam pulchra es, Surge propera receives a comparatively simple setting, a dialogue for cantus (soprano) and bass, with organ and theorbo continuo.

Stehe auf is a much longer and more elaborate work for double choir and continuo, the latter here provided by violone, theorbo, dulcian and organ. It sets some of the most beautiful poetry in the Song of Songs, announcing the end of winter and the coming of Spring when the voice of the turtle [dove] is heard in the land. Schütz relishes the text, with much repetition of meine Schöne … meine Taube (my beauty, my dove) and Rademann and his team relish the music, too, as I'm not entirely convinced that Accademia d'Arcana do the music of Grandi.

Comparison with an older Capriccio recording entitled Schütz und Venedig, Schütz and Venice, from the Schütz-akademie, shows how far we have progressed in the performance of the music of this period. A dreary performance of Stehe auf there, taking a whole minute longer, makes Rademann's interpretation sound all the more joyous.

Grandi's setting of Veniat dilectus meus expresses the longing of the bride for the bridegroom, traditionally interpreted as the longing of Mary or the church for Jesus, though in truth the Song of Songs is a love poem that got into the Bible by some unknown route. Four soloists are involved, cantus, alto, tenor and bass, though once again the setting is comparatively simple, with just organ and theorbo continuo.

That's not to say that there isn't some more extrovert music here in the manner which we expect from Monteverdi's deputy at San Marco, but even the Vespers psalm Nisi Dominus, which closes the Arcana recording, a work for double choir, with organ, theorbo, two cornetti, two tenor sackbuts and one bass sackbut, is surprisingly lacking in exuberance by comparison with the setting of the same psalm by Monteverdi in his 1610 Vespers. In fact, the music comes to life more in the concluding Gloria than in the body of the work, where the album begins to approach the liveliness of Rademann's Schütz.

The Arcana notes refer to 'expressive music that depicts passions with both emotional intensity and sensuality', but the sensuality is more apparent than the intensity in the music chosen here and the performances of it. By comparison with the Carus recording of Schütz, I was a trifle underwhelmed.

There are not many alternatives for the Grandi: a Carus recording features the 'bad old' Gaechinger Kantorei before the change of spelling and switch to period practice – review – though Robert Hugill was charmed by it – review. Nor was Johan van Veen too delighted with a Divine Art recording – review – which I thought worth a go until something better came along – DL Roundup March 2011/2. Listening to the Carus from Naxos Music Library and to the new Arcana, I'm not sure that we have yet found that better recording, though I shall listen again to the Arcana and report in Second Thoughts and Short Reviews if I see any reason to change my mind.

An early René Jacobs recording with Schola Cantorum Basiliensis is probably not the answer, either, with rather too much expressiveness (Deutsche Harmonia Mundi, Presto CD or download only). Perhaps Rademann and his Dresden team ought to have a go at Grandi.

Schütz set music from the Song of Songs in Latin, too. Vulnerasti cor meum features on a recent Linn recording of his Cantiones Sacræ, sung by Magnificat (CKD607, 2 CDs) I gave that a measly mention in Spring 2019/3, so let me be more wholehearted now about both it and the rival Carus recording of these works (83.252 – review – DL News 2013/2). Don't expect blazing cornets and sackbuts; with just two lutes, two violone and organ, the music in the Cantiones is more inward, closer in spirit to the Grandi, but the performances on both sets are more varied and more enjoyable than the Arcana Grandi.

As well as Stehe auf, some of the other German texts on the new Carus recording come from the Song of Songs or a paraphrase. Ich beschwöre euch, ihr Töchter zu Jerusalem, charges the daughters of Jerusalem to find the beloved 'and tell him that I am sick of love'. It receives a dramatic setting, for four sopranos, alto, tenor and bass, with violone, theorbo and organ providing a discreet continuo. Discreet the continuo may be, but the music and the performance are replete with an energy and sense of delight in the beloved who has gone down into his garden, the hortus conclusus, or walled garden that is at the centre of medieval Courtly Love poetry from Roman de la Rose onwards, though it's usually the lady of the poet's desire who is to be found there.

Three works, Nachdem ich lag in meinem ödem Bette, Lässt Salomon sein Bette nicht umgeben and Liebster, sagt in süßem Schmerzen are settings of poems by Martin Opitz, themselves paraphrases of or inspired by the Song of Songs. All three are simple but attractive settings for two singers, soprano and bass or two sopranos, with a light accompaniment from violin and three gambas or two violins, with violone, theorbo and organ continuo.

You may be wondering where the cornets, trombones and dulcian listed come in. Don't worry – they do feature and impressively so. Yet, the simple settings of the music from or paraphrased from the Song of Songs furnish the most interesting music here, well varied within its own terms and very well performed. Dorothee Mields may be the only well-known singer, but the others are well up to scratch, and Rademann directs with his usual authority in Schütz. It's as much the quality of the performance as of the music that makes Stehe auf the stand-out work.

The brass instruments are in plenty of evidence in the opening setting of Siehe, wie fein und lieblich ist's, Psalm 133's exhortation for brothers to live in unity. There's another recording of this on that slightly different selection of Schütz's secular music from Weser-Renaissance and Manfred Cordes which I mentioned (CPO). In this piece honours are about even between the two recordings, but overall my preference is for Rademann, both for the performance and for the Carus recording, wherever the two programmes overlap. That's especially the case in the next piece.

The brass appears, too, in Freue dich des Weibes deiner Jugend, the final track on Carus. John Eliot Gardiner recorded this in 1988 with his Monteverdi Choir, English Baroque Soloists and His Majesties Sagbutts and Cornetts for DG Archiv (4234052, Presto CD or download only). That's the opening item on a recording valuable for the funeral music, Musicalische Exequien, and three other pieces. It's a joyous opening to an often sombre programme, but the brass is sometimes allowed to dominate the voices and the recording of the Exequien has since been overshadowed by Vox Luminis and Lionel Meunier (Ricercar RIC311: Recording of the Month – review – DL Roundup June 2011/1).

On Carus, not only is the balance between the voices and the instruments better than on Archiv – what sounds like an odd blip in the brass is actually correct – but the sense of rejoicing in the wife of one's youth is more palpable, yet Rademann's tempo is only marginally faster than Gardiner's. It's not often that I find a Gardiner recording being bettered. Cordes takes this work faster than either, but doesn't thereby achieve a more joyous feeling – Rademann sounds the most cheerful of the three.

A few of the texts are truly secular as we normally understand the word. Ach, wie soll ich doch in Freuden leben bemoans the absence of the beloved, Die Erde trinkt für sich is a song in praise of drinking – what beverage is not specified – and Glück zu dem Helikon is in praise of the arts. But I must repeat that it's the settings of Song of Songs that make this latest volume in the Carus Schütz series well worth having. It may not merit the most urgent recommendation of the very fine series, but it certainly doesn't let the side down.

Brian Wilson

Contents
Siehe, wie fein und lieblich ist's SWV48 [6:54]
Saget den Gästen SWV459* [6:31]
Itzt blicken durch des Himmels Saal SWV460 [7:31]
Nachdem ich lag in meinem öden Bette SWV451 [5:02]
Lässt Salomon sein Bette nicht umgeben SWV452 [5:58]
Ich beschwöre euch, ihr Töchter zu Jerusalem SWV339 [7:27]
Ach, wie soll ich doch in Freuden leben SWV474* [3:47]
Die Erde trinkt für sich SWV438 [2:03]
Liebster, sagt in süßem Schmerzen SWV441 [4:11]
Stehe auf, meine Freundin SWV498 [7:49]
Wohl dem, der ein tugendsam Weib hat SWV20 [6:38]
Haus und Güter erbet man von Eltern SWV21 [4:37]
Glück zu dem Helikon SWV96 [2:32]
Wie wenn der Adler sich aus seiner Klippe schwingt SWV434 [3:21]
Freue dich des Weibes deiner Jugend SWV453 [4:12]

* first recordings.

---
| | |
| --- | --- |
| | |
Donate and keep us afloat
New Releases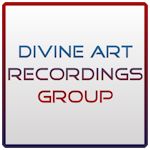 Click to see New Releases
Get 10% off using code musicweb10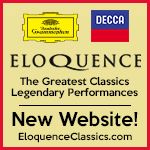 Special offer 50% off
15CDs £83 incl. postage


Follow us on Twitter
Editorial Board
MusicWeb International
Founding Editor
Rob Barnett
Editor in Chief
John Quinn
Seen & Heard
Editor Emeritus
Bill Kenny
MusicWeb Webmaster
David Barker
Postmaster
Jonathan Woolf
MusicWeb Founder
Len Mullenger