paid for
advertisements

<!- Forgotten to FEb 2023-->
FOGHORN Classics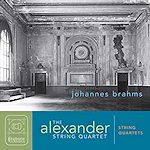 Brahms String Quartets

All Foghorn Reviews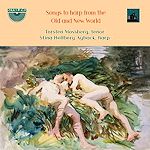 Songs to Harp from
the Old and New World

all Nimbus reviews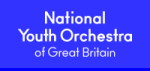 Follow us on Twitter
Editorial Board
MusicWeb International
Founding Editor
Rob Barnett
Editor in Chief
John Quinn
Contributing Editor
Ralph Moore
Webmaster
David Barker
Postmaster
Jonathan Woolf
MusicWeb Founder
Len Mullenger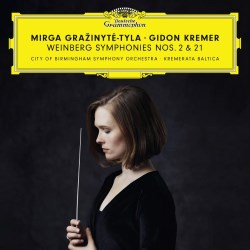 Support us financially by purchasing this from
Mieczysław WEINBERG (1919-1996)
Symphony No. 2, Op 30 (1946) for String Orchestra [34:21]
Symphony No. 21 'Kaddish', Op 152 (1991) [54:38]
Gidon Kremer (violin); Oliver Janes (clarinet); Georgijis Osokins (piano); Iurii Gavrliuk (double bass)
City of Birmingham Symphony Orchestra, Kremerata Baltica/Mirga Gražinytė-Tyla (soprano)
rec. 2018, Vilniaus Plokštelių Studija, Vilnius, Lithuania; Symphony Hall, Birmingham
DEUTSCHE GRAMMOPHON 483 6566 [34:21 + 54:38]

This is not the first recording that Mirga Gražinytė-Tyla has made: she and the CBSO were involved in the debut album by the young British cellist, Sheku Kanneh-Mason, which included the Shostakovich First Cello Concerto (Decca 4832948). However, this pairing of symphonies by Weinberg is the first fruit of her new exclusive contract with DG. Neither of these two symphonies is new to disc, though I haven't heard the previous recordings of either. The Second appeared in a 1998 recording, originally on Olympia and now on Alto (review). A recording of Symphony 21, made in 2013, was issued by Toccata Classics (review).

Though DG don't say so, the present recording of Symphony 21 was, I am pretty certain, made live at a concert which formed the climax of a Weinberg mini-festival in late November 2018. This took place in Birmingham, under the auspices of the CBSO, and involved, in a series of concerts, all the artists who appear on these discs. The performance was the UK premiere of the symphony and I think I'm correct in saying that the concert programme was completed, rather fittingly, by the enigmatic Fifteenth symphony of Weinberg's great friend, Shostakovich.

Mieczysław Weinberg had the sort of life that would have broken a lesser spirit. As Verena Mogl relates in the booklet, he was a Polish Jew, born in Warsaw. When the Nazis invaded Poland he escaped to Belarus, leaving behind his parents and sister. Their fate remained unknown to him but the presumption is that they perished at the hands of the Nazis. The German invasion of the Soviet Union obliged Weinberg to flee a second time, this time to Tashkent in Uzbekistan from whence he eventually made his way to Moscow. Even then his tribulations were not over and he suffered from anti-Semitism under the Stalinist regime; imprisoned briefly, he owed his release to the influence of his friend Shostakovich. This dreadful life experience found expression in his Symphony No 21, his last completed symphony – a subsequent symphony remained unfinished at his death.

The symphony is a very substantial piece indeed. A casual glance at the track listing might suggest that it has six movements but, in fact, it's a single-movement work which contains six well-defined sections. A large orchestra is required though the full forces are deployed surprisingly rarely; often the textures are very sparse. The score has a crucial role for a solo violin, here played by Gidon Kremer, and there are also important roles for clarinet, piano and double bass. There's one other soloist, of whom more in a while.

The opening Largo, which here plays for 18:38, starts with an extended, profound and tragedy-infused meditation for the strings, with the solo violin prominent. It's not until 5:26 that any non-stringed instruments are heard. I understand from the notes that the score as a whole includes a number of self-quotations though I'm not sufficiently familiar with the composer's output to be able to identify them. The violin soloist quotes early on from one of Mahler's Des Knaben Wunderhorn songs and there are also a couple of references on the piano to Chopin's G minor Ballade, Op 23. There are several very powerful, even harrowing passages and many more in which the textures are pared back to the bone. I noted particularly an eloquent, other-worldly clarinet solo (from 8:09) and (from 11:39) an extended episode in which the violin has a delicate Klezmer-flavoured solo, accompanied (so far as I can tell without a score) by just harp and piano. I have to say that though I've listened a few times now I'm still far from sure that I follow the musical argument of this Largo. It was only when I sat down to type up this review and began searching for other relevant reviews on MusicWeb International that I came upon Michael Cookson's review of the first recording of Symphony 21. I think Michael makes an important point when he says: "Shostakovich can easily take a musical idea/theme and develop and sustain it considerably over large spans, even over whole movements. Conversely Weinberg doesn't seem to expand his ideas/themes to the same degree but over a similar time-frame will frequently employ a wider variety." It's clear from the context of his review that Michael's comment is in no way meant as disparaging. However, he nonetheless puts his finger on what is for me a key issue, not just with this section but with the work as a whole. I would add that, while I readily acknowledge that my greater familiarity with Shostakovich's music may well be a factor, I find his thematic material more memorable than Weinberg's. However, Weinberg is as adept as was his great friend in conjuring up and sustaining atmosphere and his use of orchestral colours is no less distinctive than was Shostakovich's

Returning to the matter in hand, the long Largo is followed by a much shorter section (6:05 in this performance) marked Allegro molto. This is much more fully scored; both music and scoring verge on the strident at times. Here, the music is jagged – even aggressive – and urgent in tone. Another Largo section follows. It plays for 5:38 and opens in dramatic fashion but within the space of a minute or so Weinberg has withdrawn again into starkly spare textures; there's a prominent role for the solo double bass in this episode. At 4:25 a wailing, sardonic Klezmer clarinet solo eventually paves the way for a short Presto section, lasting for 3:12. This is very strident and has a definite debt to the Jewish musical tradition. The music of the Andantino that follows is bleak indeed – no doubt recalling bleak memories – with a good deal of staccato/pizzicato writing. The writing is highly exposed and the players don't put a foot wrong. The dynamics are very suppressed until 5:28, when agitated strings lead the orchestra into a big, anguished climax.

The final section of the symphony is a long Lento, playing for 13:50. Initially, the music is very powerful, a real cri de cœur, but then hushed clarinets usher in (at 2;48) a wordless soprano threnody. The soprano is none other than Mirga Gražinytė-Tyla herself and she proves to be a seriously good soprano. She sings her lament with pure, ethereal tone. Weinberg's writing requires the soprano to sing through a wide compass and Ms Gražinytė-Tyla is equal to the challenge. For the most part, the only other sounds we hear are a soft double bass pedal note and some comments from the solo violin and clarinet. It's a highly atmospheric passage that comes to an end only at 8:25 when the piano offers anther reminiscence of the Chopin Ballade. The next few minutes are daringly quiet until the soprano sings again (at 11:18). Quite unexpectedly, the soprano whips up the pace at 12:01, urging the orchestra into a harsh passage for brass after which the work comes to a very soft, sorrowful conclusion.

This remarkable symphony voices some very strong emotions; clearly, Weinberg's feelings were raw even some fifty years after being obliged to flee his homeland and his family. Given the exposed nature of so much of the writing it must be the very devil to do justice to the music but the combined forces of the CBSO and Kremerata Baltica deliver the work in memorable fashion. Besides applauding the work of Gidon Kremer, I was also seriously impressed by the many contributions of Oliver Janes, the CBSO's principal clarinet. In addition to singing very movingly, Mirga Gražinytė-Tyla directs a compelling performance. Recently, there's been a discussion on the MusicWeb International Message Board, entitled 'You had to be there', in which the contrasting merits of attending live performances or hearing/seeing recordings have been discussed. Had I been able to be present in Symphony Hall, Birmingham for this performance in November 2018 I'm sure it would have exerted a potent atmosphere. On the other hand, the merits of being able to study a work such as this and get to know it better through a recording are obvious.

Ms Gražinytė-Tyla offers another Weinberg symphony. She recorded the Second symphony under, I presume, studio conditions, a few weeks after the Birmingham recording was made. This earlier work, written for string orchestra, is very different to the Symphony No 21. It's cast in three movements. The first, Allegro moderato, features relaxed, lyrical lines at first, though what I take to be the Development section is very much more urgent. Throughout the movement the clarity of the part writing is very impressive, although I'm sure the superb playing of Kremerata Baltica enhances the clarity of Weinberg's music. I love the very peaceful end of the movement.

There follows an Adagio which opens with a long, searching line for cellos and, I think, violas. Before long, Weinberg's liking for spare textures is in evidence again as the long melody gives way to an episode of hushed intensity which recalled for me the style of Shostakovich. Gradually, the music works up to a very intense episode (from around 5:30) but soon Weinberg retreats into lean, searching music which often seems suspended in time. The concluding Allegretto starts rather innocently. Around 2:00 there's a pizzicato passage that almost sounds playful. Subsequent music is full of drive and energy; hereabouts the tone is more serious. Around 7:00 there's a reprise of the pizzicato material which leads to an extremely tranquil coda.

This is an approachable and very well-crafted score. It's marvellously scored for strings and I find it hard to imagine that the present performance could be bettered. This most impressive composition is fit to rub shoulders with the major twentieth-century works for string orchestra.

Both symphonies are not only performed with great skill and commitment but, furthermore, the performances are captured in first rate sound. If I'm right in my belief that Symphony 21 was recorded live then I should say there's no audible evidence of an audience. Gidon Kremer has been a notable advocate for Weinberg's music for some years now and it's evident both from comments quoted in the booklet and from the way she conducts these two works that Mirga Gražinytė-Tyla is also strongly committed to the cause.

This set is released in time to constitute a handsome tribute to Mieczysław Weinberg in his centenary year. It's also an auspicious start to Mirga Gražinytė-Tyla's relationship with DG. The repertoire was deserving of recording in its own right but I think also she was wise to select less familiar repertoire to record. There may come a day when recordings by her of, say, symphonies by Brahms or Tchaikovsky will be welcome but there's already more than an ample sufficiency of recordings of core repertoire. It's far better that she should focus on less familiar music. I believe that Tippet's A Child of Our Time will be next up, with the recording scheduled for September.

John Quinn

Postscipt

I think my assumption that Symphony 21 was recorded live was incorrect. I am grateful to our reader, Keith Grant who was present at the concert performance on 24 November 2018. He informs me that on that occasion the vocal part was shared between a boy treble, placed at the left rear of the orchestra, and a soprano positioned at the right. He assures me that Mirga Gražinytė-Tyla definitely did not sing during the live performance.

---
| | |
| --- | --- |
| | |
Donate and keep us afloat
New Releases


<!- cpo end March 2023 --> all cpo reviews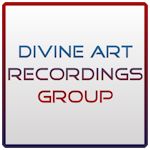 Click to see New Releases
Get 10% off using code musicweb10
All Divine Art reviews
<! apr 12 months Nov 22 - Oct 23 -->