Chopin Edition 17CDs
now available separately
£11 post-free anywhere

---
Recordings of the Month
August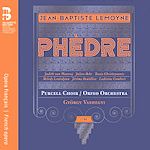 Jean-Baptiste LEMOYNE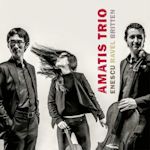 Enescu Ravel Britten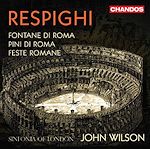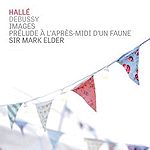 Debussy Images etc.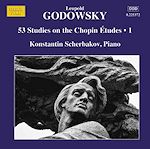 53 Studies on Chopin Études 1
Konstantin Scherbakov (piano)
July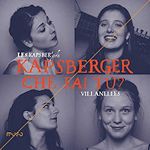 KAPSBERGER
Che fai tù? - Villanelles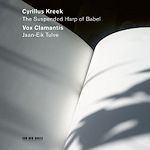 Cyrillus KREEK
The suspended harp of Babel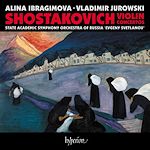 SHOSTAKOVICH
violin concertos - Ibragimova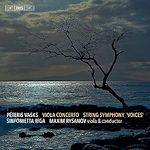 Peteris VASKS
Viola concerto - Maxim Rysanov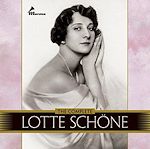 The Complete Lotte Schöne
REVIEW
RECORDING OF THE MONTH
Donate and keep us afloat
New Releases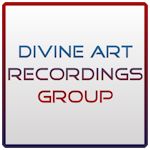 Click to see New Releases
Get 10% off using code musicweb10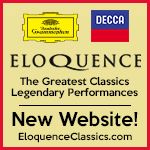 Special offer 50% off
15CDs £83 incl. postage


Follow us on Twitter
Editorial Board
MusicWeb International
Founding Editor
Rob Barnett
Editor in Chief
John Quinn
Seen & Heard
Editor Emeritus
Bill Kenny
MusicWeb Webmaster
David Barker
Postmaster
Jonathan Woolf
MusicWeb Founder
Len Mullenger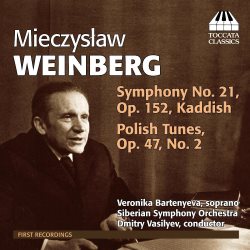 Support us financially by purchasing
this through MusicWeb
for £10.50 postage paid world-wide.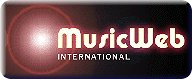 Mieczyslaw WEINBERG (1919-1996)
Polish Tunes, Op. 47, No. 2 (1950) [13:38]
Symphony No. 21, Op. 152 'Kaddish' (1991) [53:50]
Veronika Bartenyeva (soprano) (21)
Siberian Symphony Orchestra/Dmitry Vasilyev
rec: April 2013, Philharmonic Concert Hall, Omsk, Siberia
TOCCATA CLASSICS TOCC0193 [67:28]



This welcome release from Toccata Classics comprises two of Weinberg's orchestral scores. It's truly incredible that works as excellent as these are being recorded for the first time.

Once regarded as a mere footnote in a typical Shostakovich biography, Mieczysław Weinberg has risen out of the pack of unjustly neglected composers. A substantial momentum has gathered behind his cause underlined by the increasing number of recordings of his considerable output. Now that his music is gaining a wider circulation it would only take a young, enterprising conductor, maybe one born in the Soviet Union such as Vasily Petrenko or Kirill Karabits, to make a series of recordings to stimulate a storm of international interest. Should a world renowned maestro such as Valery Gergiev or Mariss Jansons take up the cause, well, the sky would be the limit.

Significantly the 2011 Bregenz Festival contained a 'Weinberg Retrospective' and gave the stage première of Weinberg's Holocaust opera The Passenger directed by David Pountney; the festival's music director. Also given at Bregenz was the western première of Weinberg's Gogol opera The Portrait (1980) directed by John Fulljames. As Bregenz's featured composer a number of other Weinberg scores were also played. I noted that David Pountney described Weinberg as the "third man" alongside the two great compositional geniuses of the Soviet Union: Prokofiev and Shostakovich. David Fanning's recently book 'Mieczyslaw Weinberg: In Search of Freedom' will undoubtedly increase interest and further widen knowledge of this talented and fascinating composer.

A highly productive composer of Polish/Jewish origin Weinberg wrote in most genres including twenty-two symphonies, seven operas, seventeen string quartets, ballets, concertos, film scores, cantatas, songs and other works. Similarities in the individual sound-worlds of Weinberg and Shostakovich, who were friends, such as themes and motifs, sometimes from Jewish folklore, can be heard. Shostakovich can easily take a musical idea/theme and develop and sustain it considerably over large spans, even over whole movements. Conversely Weinberg doesn't seem to expand his ideas/themes to the same degree but over a similar time-frame will frequently employ a wider variety.

Opening the release is the suite of four Polish Tunes, Op. 47, No. 2 that was premiered in 1950 by the Moscow Philharmonic Orchestra conducted by Karl Eliasberg. With the score described in the notes as "undemanding" there is no shortage of appealing folk-inspired melodies in this fresh and uplifting music. The first Polish Tune seems especially infused with the spirit of folk tunes. An opening Adagio, calm with a mysterious undertow, is followed by an Allegro section that feels especially playful and appealing. Marked Andantino, the second Polish Tune described as a slow waltz, sports gorgeous writing first on the woodwind then taken up by the strings. Good-humoured woodwind figures followed by brass join together magnificently in the third Polish Tune, an upbeat Allegro in the manner of a Polka. A striking brass fanfare opens the fourth and final Polish Tune which is a Mazurka marked Allegro moderato employing especially memorable and foot-tapping melodies.

Composed in 1989/91 the Symphony No. 21, Op. 152 is titled 'Kaddish' referring to the Jewish prayer service for the dead. The score, which bears a dedication 'To the victims of the Polish Ghetto', is cast in a single movement which is divided into six sections discernable by their tempo markings.

Substantial at nearly eighteen minutes, the first section marked Largo opens with a melancholic character, in the manner of a lamentation, played initially by strings and joined later by doleful brass. Out of nowhere at 10:40 comes an achingly sad quotation from Chopin's first Ballade which is repeated at 15:29. If anything, the mood of despondency increases as the work progresses. Bold and unsettling, almost sinister in character, the Allegro molto section has a swirling, driving momentum. The brass playing is especially striking in writing of a conspicuously martial quality with heavy and relentless percussion. I was left wondering if Weinberg had in mind Second World War newsreels of hordes of German soldiers streaming across Polish and Soviet Russian borders. A weighty and aggressive brass fanfare over agitated strings opens the rather chimerical Largo section. The mood alters at 1:48 with double-bass solo emitting a strange disembodied feel and at 4:20 a klezmer band passage led by a clarinet taking centre stage. Lasting a mere three minutes the Presto section sustains a highly aggressive character that verges on the savage before fading to an unsettling calm. Marked Andantino the penultimate section of the score commences with a xylophone followed by a solo violin playing pizzicato. The writing inhabits a curious and predominantly bleak and inhospitable realm. Although the playing increases in weight and intensity the desolate nature of the picture remains steadfast. Braying brass over searing strings serves to intensify the scene of harrowing anguish.

Menacing horns motifs at the start of the final movement Lento seem to be one of Weinberg personal mottos rather in the manner of Shostakovich's 'DSCH' motif. A fascinating feature that noticeably softens the emotional tension is the inclusion of a wordless soprano in the Lento at 2:45-7:51 and 10:34-11:06 here performed by Siberian Veronika Bartenyeva. The booklet notes refer to an off-stage soprano but here she sounds as if she is positioned with the orchestra. Other points of interest include at 7:54-8:18 a further quotation of the Chopin Ballade and at 9:12-10:10 a harmonium conveying a spooky feeling. Powerfully from 11:07-12:01 the full orchestra bursts into action before giving way to a hushed yet unconvincing feeling of calm that decays to nothing.

This was my first experience of hearing the Siberian Symphony Orchestra (Omsk Philharmonic) who under the reliable baton of principal conductor Dmitry Vasilyev excel in this wonderful and inexplicably neglected music. The Symphony makes compelling listening with Vasilyev's unfailing instinct producing assured orchestral playing of striking directness. The engineers provide clear sound with a natural and realistic balance.

This important release from Toccata Classics comprising first recordings of Weinberg's orchestral music has exceptional appeal.

Michael Cookson