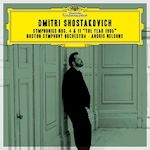 Shostakovich 4, 11 Nelsons
Transparent Granite!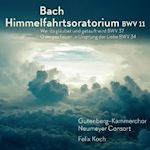 Nothing but Praise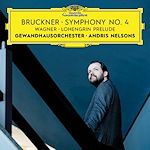 BrucKner 4 Nelsons
the finest of recent years.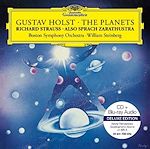 superb BD-A sound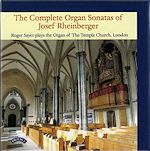 This is a wonderful set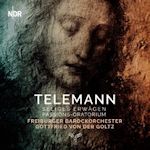 Telemann continues to amaze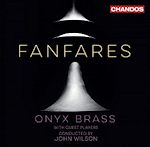 A superb disc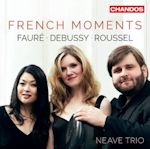 Performances to cherish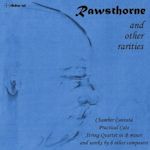 An extraordinary disc.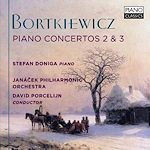 rush out and buy this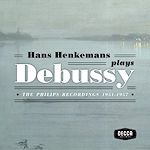 I favour above all the others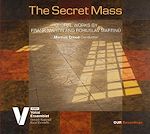 Frank Martin - Exemplary accounts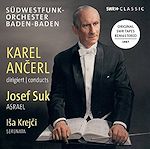 Asrael Symphony
A major addition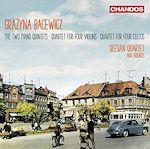 Another Bacewicz winner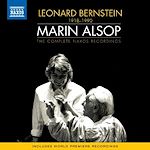 An outstanding centenary collection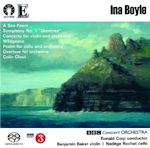 personable, tuneful, approachable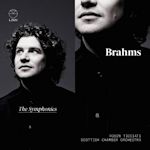 a very fine Brahms symphony cycle.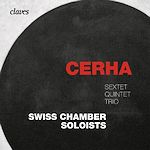 music that will be new to most people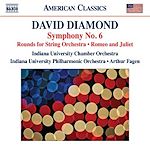 telling, tough, thoughtful, emotionally fleet and powerfully recorded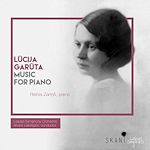 hitherto unrecorded Latvian music
Passiontide and Easter 2017 and other recent Vocal and Choral Music
By Brian Wilson


Index:

BACH (C P E) St Mark Passion - Capriccio
BACH (J S) St John Passion – Avie, King's, BR Klassik (DVD)
- St Matthew Passion – SDG
- Cantatas 54 and 170 (+ PERGOLESI Stabat Mater) – Harmonia Mundi
BURCK Im Garten leidet Jesus (+ PRAETORIUS etc) – Klanglogo
BYRD Music for Holy Week and Easter – ASV Gaudeamus
CAVALIERI Lamentations – Tactus, Alpha
COUPERIN (François) Ténèbres – Harmonia Mundi, Hyperion
HAYDN Seven Last Words from the Cross – Klarthe
LASSO (LASSUS) Laudate Dominum – Atma
- St Matthew Passion, etc – Harmonia Mundi
LEIGHTON Organ Works – Resonus
PERGOLESI Stabat Mater (+ BACH Cantatas) – Harmonia Mundi
PORPORA Passion Duets – Pan Classics
PURCELL O Sing unto the Lord – Resonus
RIMSKY-KORSAKOV Russian Easter Overture, etc – Decca, BIS
SCARLATTI (Alessandro) St John Passion – Ricercar

The 100 Years' War, Music for – Hyperion
1517: Mitten im Leben – Carus
Beneath the Northern Star: English Polyphony – Hyperion
Emmaus Pilgrims' Play – Harmonia Mundi
Heroines in Music – Carl Davis Collection
Heroines of Love and Loss – BIS
Ludus Paschalis (Easter Play) – Chanticleer
Peterhouse Partbooks Volume 5 – Blue Heron
Praise the Lord: The influence of Luther's music – Carus
Ravenna Chant – Hungaroton
Visitatio sepulchri – Supraphon, Tactus

***

It's easy to nominate the big-ticket item this year: a new recording of the St Matthew Passion from Sir John Eliot Gardiner. I'll get to that in due course but, as usual, I'm covering the ground in chronological order.

There are many very fine recordings of the chant which has come to be known as 'Gregorian'*; some have even been best-sellers for a while. In the latter days of the Roman Empire the centre of gravity shifted to Ravenna and some examples of Ravenna Chant, more elaborate than its Roman equivalent, have survived. The first twelve tracks on a selection of music from this source cover Christmas and Epiphany, but track 13 sets the Palm Sunday hymn Gloria laus et honor (All glory laud and honour); 14-20 include music for Good Friday, including the Improperia or Reproaches in Greek and Latin, while the final tracks are settings of Easter music. (Schola Hungarica/Laszlo Dobszay, Janka Szendray, Hungaroton HCD32014 [64:10] Download only from eclassical.com or Presto or stream from Naxos Music Library (NO booklet from any of these). The lack of a booklet is a distinct handicap, though many of the texts can be found online, as, for example, the Easter chant Haec dies: This is the day that the Lord has made – here.

* Pope Gregory seems to have had little to with the chant which bears his name.

The origin of Western drama is usually held to be a ceremony which began with a brief interlude before Matins on Easter Day on which a number of clerics impersonated the women visiting the empty tomb and the angel who spoke to them. This ceremony was gradually elaborated into what was known as Visitatio Sepulchri, the visit to the tomb, or Ludus Paschalis, the Easter play.

A Supraphon album entitled Visitacio Sepulchri* from Schola Gregoriana Pragensis directed by David Eben is not quite what it says on the label: rather it's mainly a series of plainsong chants for Palm Sunday, Maundy Thursday, Good Friday and Easter Day. Only the final 16 minutes are of the actual Visitatio.

A Tactus recording with the same title offers the Improperia or Reproaches and associated music for Good Friday, the Planctus Mariae or Lament of Mary, plus the Visitatio itself, the programme rounded off with the Easter hymn Salve festa dies, Hail thee festival day. I found the programme and the performances by Ensemble Oktoechos and Schola Gregoriana Venezia directed by Lanfraco Menga more interesting than the Supraphon and it's available on CD (Tactus 100007 from Amazon UK – Presto) while the Supraphon is available only for streaming from Naxos Music Library, where the Tactus is also available.

* c and t are often interchangeable in medieval Latin.

Before long the Easter responsory or dialogue Quem quaeritis – whom do you Christian women seek in the tomb? Jesus of Nazareth who was crucified. He is not here; he has risen as he predicted – had developed into a short play, the Ludus Paschalis. There's one embedded in the original Carmina Burana manuscript and Frederick Renz has reconstructed a version performed at Tours, eked out with versions from other locations. It was recorded live in March 2000 by Chanticleer and the Medieval Harp Choir Angelorum on Chanticleer CLIC006 [60:34] – reviewed as downloaded in lossless sound from eclassical.com and streamed from Naxos Music Library (NO booklet from either). All lovers of medieval music should hear it. The lack of a booklet is most disappointing – at least NML offers the CD insert – but the basic story is familiar from the biblical account, eked out here by the Maries bargaining with a merchant for spices for Jesus' body (track 5). ArkivMusic have the CD.

The Easter play from Carmina Burana used to be available on a Harmonia Mundi LP which, as far as I know, never made it to CD. The song in which Mary Magdalene bargains with the merchant for spices, Michi confer venditor, does, however, feature on some collections.

A similar play on the appearance of the risen Jesus to the pilgrims of Emmaus Le jeu des pélèrins d'Emmaus, from the liturgy for Easter Monday where it was built into Vespers of the day, has been reconstructed and recorded by Marcel Pérès with Ensemble Organum (Harmonia Mundi d'Abord HMA1951347, budget-price – see DL News 2014/1).

Orlandus LASSUS (1532-1594) St Matthew Passion, Visitatio Sepulchri and the Easter Vigil Exsultet, recorded by Paul Hillier and the Theatre of Voices on Harmonia Mundi in 1994 is download only (HMC907076, in lossless sound from eclassical.com: No booklet). Though the name of Lassus appears on the label, most of the music is plainchant, with polyphonic interpolations for the words of the disciples, the crowd, etc., and the Visitatio is represented only by the brief (4:23) liturgical responsory, not one of the elaborated versions discussed above.

It's some time since I made music by William BYRD (1539? 1543?-1602) for Holy Week and Easter my Recording of the Month (CDGAU214 – DL Roundup). The Passionato link no longer applies but this intermittently available recording has been reissued, albeit as a download only – from Presto or stream from Naxos Music Library (NO booklet from either).

Joachim von BURCK (1545-1610) composed probably the earliest German setting of the Passion: Die deutsche Passion, or German Passion (1567), coupled with Im Garten leidet Jesus Not (Jesus suffers in the garden) and a setting of Psalm 22 from which Jesus quoted on the cross. Hieronymus PRAETORIUS' setting of O vos omnes, from the Good Friday Improperia or Reproaches, Luther's last words, set byCaspar OTHMAYR, and a setting of the German Magnificat, Meine Seele erhebt den Herrn, by Wolfgang FIGULUS complete the programme. The performers are the Vienna Vocal Consort. (Klanglogo KL1403 – rec. 2013 [54:23]). The booklet does NOT contain the texts, a considerable omission, though the notes are informative. Luther's translation of the St John Passion is not hard to come by: it's the basis of Bach's text.

Burck has tended to be sidelined even by comparison with such pre-Bach composers as Praetorius, Schütz, Schein and Demantius. I'm not about to claim him as a neglected genius but the description of him in the booklet as 'a lesser master' is not far off the mark in describing this music. The performers are semi-professionals and the singing is very competent though not quite the last word, but don't let that put you off an interesting release. CD from ArkivMusic – Presto

The best-known work by Emilio CAVALIERI (c.1550-1602), his Rappresentazione di Anima e di Corpo has a number of recordings to its credit but there are fewer recordings of his settings of the Lamentations for Holy Week, Lamentationes Hieremiae Prophetae. There's a recording of a selection of readings and responsories by the I Madrigalisti del Centro di Musica Antica di Padova, directed by Livio Picotti on Tactus TC550401 and a different selection from Le Poème Harmonique directed by Vincent Dumestre on Alpha 011, the latter opening with a setting of In te Domine speravi and closing with Fabrizio DENTRICE's setting of the penitential psalm Miserere. I listened to the Alpha, released in 2001, as downloaded from eclassical.com and to the Tactus as streamed from Naxos Music Library. There's no booklet for the Alpha from eclassical or with the streamed version from Naxos Music Library, but the Latin and English texts of the Lamentations of Jeremiah are easy to find online. The booklet for the Tactus release comes with the Naxos Music Library streamed version.

The music is the style of the early operas, which is hardly surprising for one of the contributors to the Florentine Intermedii which were the direct precursors of the opera and the performances on Alpha are striking and well recorded. Those on Tactus, from a decade earlier, are a little rough and ready but the two albums complement each other. The Tactus is available on CD from ArkivMusic – Presto. The Alpha is available on CD from Amazon UK – ArkivMusic – Presto.

Alessandro SCARLATTI (1660-1725) Passio secundum Joannem (St John Passion) was recorded live in Begijnhofkerk, Sint-Truiden on 27 March 2016 by Giuseppina Bridelli (mezzo: narrator); Salvo Vitale (bass: Christ); Caroline Weynants (soprano: maid); Guillaume Houcke (countertenor: Pilate); Pierre Derhet (tenor: Peter); Maxime Melnik (tenor: a Jew); Choeur De Chambre De Namur; Millennium Orchestra/Leonardo García Alarcón. The Passion is interspersed with the responsories for Holy Saturday. Ricercar RIC378 – from Amazon UK – Presto.

Rather oddly, the setting of Plange quasi virgo both precedes the Latin title which announces the work as a setting of the St John Passion and follows it before the first words of the Passion are recited. The responsories are rather more elaborately set than the fairly straightforward, though often highly dramatic Passion. I'm glad that the texts are included in the booklet; not all of the diction is of the clearest, though that may partly be because I listened only to an mp3 press preview at only 256kb/s.

The quality of the performance makes this much more than something to be heard only once and the scholarly but readable notes add to its value.

I missed the most recent recording of François COUPERIN (1688-1733) Leçons de Ténèbres (c.1713-1717) [17:38 + 12:42 + 9:45] when it was released in October 2016 – not the most obvious time to release music for Holy Week – and have only just caught up with it as downloaded in 24-bit sound, with pdf booklet, from eclassical.com. The coupling is music by Sébastien de BROSSARD (1655-1730) his Trio Sonata in E minor, SdB.220 [7:07], Trio Sonata in A minor, SdB.223 [5:04] and Stabat Mater, SdB.8 [16:01]. The singers are Lucy Crowe and Elizabeth Watts (soprano) with La Nuova Musica/David Bates. Harmonia Mundi HMU807659 [70:19] CD from Amazon UK – ArkivMusic – Presto. Curtis Rogers – review – and Simon Thompson – review – have already written in largely very complimentary terms and I concur: this is the version to go for if you must have female voices (for which the Ténèbres were written) and would like the Brossard couplings, not otherwise available. (But see the two Emma Kirkby recordings – below – also with female voices.)

Couperin 'le grand' is known to have composed settings of the music for Tenebræ – readings from the Lamentations of Jeremiah – for all three days on which they were prescribed, but only one set has survived. There were already two recordings on Harmonia Mundi, both on the budget D'Abord label: directed by Alfred Deller (HMA195210) and René Jacobs (HMA1951133). The most serious competition, however, comes from two recordings featuring Emma Kirkby (BIS-CD-1575 – review * – and Oiseau Lyre 4787129, the latter, directed by Christopher Hogwood, download only, very inexpensively from Presto) and one directed by William Christie (Erato 0630170672 – review). If there's a 'best buy' it's probably the Oiseau Lyre with the very apt coupling of Couperin's motet for Easter: it was also available as part of the Decca/O-L 50-CD Baroque box set which some dealers may still have, though it's deleted, as is Part II of the download of that set, with Part I only now available.

At least the Harmonia Mundi recording was released too early. I can see even less logic in waiting to release a new Hyperion recording of Couperin's Leçons de Ténèbres with his l'Apothéose de Lully and la Paix until after Easter, on 28 April. (CDA68093, recorded in St Jude on the Hill [70:18] - reviewed as 24-bit download from hyperion-records.co.uk). The performances come from Arcangelo directed by Jonathan Cohen, with Katherine Watson and Anna Dennis as the soprano soloists. The coupling is Couperin's wonderful tribute to his predecessor Lully. All three works receive very fine performances but I found the announcement of each section of the Apothéose – albeit in excellent Comédie Française French – rather unnecessary and off-putting on repetition, as it is, unfortunately, on several other recordings: of those listed below only the Harmonia Mundi is free from the annoying declamations.

If you prefer the Apothéose de Lully with that for Corelli and Les Goûts réunis, in which the French and Italian styles are reconciled, there's a recent recording of all three with the cantata Ariane performed by Les Talens Lyriqes directed by Christophe Rousset on Aparté AP130. The two Apothéoses by Gli Incogniti are also contained on Harmonia Mundi HMC902193 – review – from London Baroque on BIS BIS-CD-1275 – DL News – and the Ricercar Consort (Mirare MIR150).

Let me also remind readers of the very fine recording of Couperin's Ténèbres music by James Bowman and Michael Chance on an earlier Hyperion recording, with his Magnificat and two shorter works on CDH55455 – DL News – currently priced at just £6.50 as a download with pdf booklet or on CD from hyperion-records.co.uk.

* The three leçons which Couperin sets are for Wednesday in Holy Week – actually the Matins for Maundy Thursday, sung in advance the previous evening – not for Ash Wednesday as stated in this review.

Nicola FAGO (1677-1745) Stabat Mater features on a recording entitled Il Tesoro di San Gennario which Johan van Veen reviewed generally favourably, though with serious reservations which I share about some of the voices. (Glossa GCD922605 - reviewed as 24/44.1 download with pdf booklet from eclassical.com).

I'm currently listening to a recent release from Toccata entirely of Fago's music for solo voice. Look out for a review. (TOCC0367).

There are new recordings of both Johann Sebastian BACH (1685-1750) Passions. The St John Passion, BWV245, in the 1724 original, with additions from 1725, comes from Apollo's Fire: the Cleveland Baroque Orchestra on period instruments, directed by Jeanette Sorrell. The singers are Nicholas Phan (tenor – Evangelist); Jesse Blumberg (baritone – Jesus); Jeffrey Strauss (baritone – Pilate); Amanda Forsythe (soprano); Terry Wey (countertenor); Christian Immler (baritone) and Apollo's Singers (Avie AV2369 [108:14]). CD from Amazon UK – ArkivMusic – Presto

The recording was made from performances given in Cleveland and New York in March 2016 which received well-deserved acclamatory reviews in the US press, not least from the New York Times. The dramatic presentation is, of course, missing from the recording, though purchasers of the CDs will find a link to a video presentation, also available from Apollo's Fire's web-page. What is not missing is the very high quality of the performances and the recording. Having listened to the streamed version from Naxos Music Library I purchased the download of the lossless version from 7digital.com, the least expensive version available in mp3 or lossless: don't pay twice as much for less than full bit-rate mp3 but be prepared, as so often with this provider, to have to relabel some of the tracks to get them in the right order. There's no booklet there but Jeanette Sorrell's programme notes are available from the web-page (link above). There's an earlier Apollo's Fire recording of the St John in English on the Etcetera label, which I haven't heard, but I hardly think it could have been a match for the new recording.

The St John is marginally my favourite, if one can choose between two such superb works, and I'm sure that this new recording will be one of my top choices for the work alongside Sir John Eliot Gardiner (DG and SDG: Recording of the Month – review), John Butt's liturgical reconstruction (Linn: Recording of the Month – review – Download News) and Masaaki Suzuki (BIS – review). If I have one criticism of Apollo's Fire, it concerns the fact that the solo voices are often slightly backward in comparison with the instruments and that's probably why I found the diction less clear than might be. That seems to be particularly a problem with the Evangelist and it probably arises from the dramatic staging of the performance. I found myself quite often 'hearing' the words in my head: I could probably write them out from memory if marooned on a Desert Island, but a listener less familiar would need to follow them in the booklet.

It's about time that I revisited Karl Richter's take on at least one of the Bach Passions: I still have a soft spot for his lifetime's absorption in and devotion to Lutheran music and to Bach in particular. The very inexpensive DG Collectors Edition of the two Passions, Christmas Oratorio, b-minor Mass and Magnificat (E4637012) is now download only or stream from Naxos Music Library, but his St Matthew remains available on three DG Original CDs at mid-price (4277042, with a less expensive DG Archiv download on 4795872) though his 2-CD St John is download only (4530072). Out of fashion Richter's Bach may be – his St John is 20 minutes longer than the new Avie – but not out of date in my book; it's worth hearing for the quality of the soloists alone. Follow up with the Archiv box set of his recordings of the cantatas for Eastertide (4393742, download only).

Another new recording of the St John Passion, BWV245 is also scheduled for release just before Holy Week (7 April), from Stephen Cleobury with King's College Choir, Cambridge, and the Academy of Ancient Music, recorded live in March 2016. (KGS0018, 2 SACDs [109:01] reviewed as 24-bit download with pdf booklet from hyperion-records.co.uk). CD from Amazon UK – ArkivMusic – Presto.

There is tremendous competition for the new recording from the earlier King's/Cleobury set, now available for less than £9 on Brilliant Classics 93942 – review of CD + DVD set.* On the new recording James Gilchrist is the Evangelist and Neal Davies Jesus, with Iestyn Davies, Sophie Bevan, Benedict Kearns, Toby Ward, Roderick Williams and Edward Lyon. All concerned make a strong case in favour of the new recording but the acoustic muddies the big chorales and choruses somewhat and the recording faithfully reproduces that. Sometimes individual voices obtrude: try the opening Herr, unser Herrscher if you can to see if you find it off-putting. Though recorded live, there are very few 'noises off'. The notes are a model of clarity.

* there's confusion in some quarters about which version Cleobury uses on the Brilliant set: the DVD employs the 1725 revision but the CDs are of the 1724 original but with an appendix of the numbers which were changed or added in 1725. The new recording is of the 1724 version.

Just as I was about to finalise this review I received a DVD recording of the St John:

Maximilian Schmidt (tenor, Evangelist); Tareq Nazmi (bass, Christ); Christina Landshamer (soprano); Anke Vondung (mezzo); Tilman Lichdi (tenor); Krešimir Stražanac (bass-baritone, Pilate); Simona Brüninghaus (maid); Andreas Burkhart (Petrus); Moon Yung Oh, Andreas Hirtreiter (servant)
Chor des Bayerischen Rundfunks
Concerto Köln/Peter Dijkstra
rec. live St Lorenz, Nürnberg, 18-19 June 2015.
5.1 surround and 2.0 stereo.
German text included – with bonus: Musik, die die Seele berührt
BR Klassik 900515 DVD [144:02] From Amazon UK – ArkivMusic – Presto

Last year BR Klassik released a 3-CD set of the St John with very similar forces which received very positive reviews from Michael Cookson, Simon Thompson and elsewhere. That's also available as part of a larger box set with the St Matthew, b-minor Mass and Christmas Oratorio for around £30* and available to download for as little as £15.99 (900514, 6 CDs). I listened to part of it for comparison with the new DVD and enjoyed it. I had some reservations, however, about diction which also apply to the DVD, though that was recorded elsewhere and on a different occasion. In both, for example, when Jesus replies to the crowd Ich bin's the final s is almost inaudible. The authority which Tareq Nazmi brings to the part, however, amply compensates: he has, if anything, even more presence when seen.

Otherwise, as an audio experience the new set is very similar to the CDs and with a typical selling price around £18 it's actually less expensive; with a DVD or Blu-ray player attached to your audio system it has the advantage of being complete on one disc.

As a visual experience, I fear, there's a problem. Like so many productions it tries too hard. Though recorded with a live audience it's clearly not intended for them. Most of the time the Evangelist and Jesus have their backs to the congregation and the other soloists perambulate around on catwalks. In Ach, mein Sinn the soloist runs up and waves his arms around – not something which the good Lutheran burghers of Bach's time would have tolerated: many of them thought the music was already too dramatic.

The camera-work is pretty 'busy' throughout, moving us hither and thither. As it happens, I've just been reading a review of essentially the same team in the b-minor Mass which apparently cannot decide whether it's a film of Bach or of the church, St Lawrence's, Nürnberg, as in St John. Overall this is one that I shall keep and listen to – but audio only.

Though available on DVD only, with no Blu-ray equivalent, both picture and audio are excellent. One very important plus is the inclusion in the booklet of the German text – I think it must be the first time that I have ever encountered the text with a DVD or Blu-ray – apart from Blu-ray audio, and not always even then.

* shop around: the price of both the CDs and download varies considerably.

For all my love of the St John, the major release for Holy Week 2017 has to be:

Johann Sebastian BACH (1685-1750)
St Matthew Passion, BWV244
James Gilchrist (tenor, Evangelist)
Stephan Loges (bass, Jesus)
Hannah Morrison, Zoë Brookshaw, Charlotte Ashley (soprano)
Reginald Mobley, Eleanor Minney (alto)
Hugo Hymas (tenor)
Ashley Riches, Alex Ashworth, Jonathan Sells (bass)
Monteverdi Choir, Trinity Boys Choir
English Baroque Soloists/Sir John Eliot Gardiner
rec. live Pisa Cathedral, 22 September 2016, during Anima Mundi Festival.
Texts and translations included
SOLI DEO GLORIA SDG725 [2:40:28]

Reviewed as 24/96 download with pdf booklet from hyperion-records.co.uk. CD from Amazon UK – ArkivMusic – Presto

For many years John Eliot Gardiner's recordings for DG of the Bach Passions, the Christmas Oratorio and the b-minor Mass have been at or near the top of most recommendations. They remain available together in a 9-CD collection on sale for around £24, a superb bargain for little more than you might expect to pay for the St Matthew Passion alone (DG Archiv 4697692). There are no texts but these are easy to obtain.

The new recording on the Monteverdi Choir's own label is also something of a bargain since it comes on two CDs instead of the usual three* and is advertised for around £17.50. It raises the same conundrum as when the new recordings of the St John Passion – Recording of the Month – and the b-minor Mass – Recording of the Month – were released: the old and the new are both so superb that it becomes impossible to choose between them. Once again the choice is between the extra polish of the older studio recording and the frisson of the live recording, not that there is anything unpolished about the new version.

To date I've only browsed this because what I have heard has convinced me that this is the version that I intend to listen to in Holy Week this year, probably on Good Friday itself. I know that John Quinn is working on a detailed review.

* three very full CDs in the case of Klemperer's magisterial recording which runs to 223:14.

We know that Bach composed a St Mark Passion, BWV247: it's lost but several fairly credible reconstructions have been attempted and recorded. In his old age JSB's son Carl Philipp Emanuel BACH composed a St Mark Passion, H799. There's just one generally available recording, the EuropaChor Akademie and Mendelssohn Sinfonia directed by Joshard Daus on Capriccio C60132, released in 2007 – review – to which I listened as streamed from Naxos Music Library. The balance anomalies noted in the CD review appear to have been corrected for the streamed version. Another version from the Ensemble Ad Fontes and Knabenkantorei Basel directed by Beat Raaflaub on the Ars Musici label and released in 1994 (AM232181) can be streamed from Naxos Music Library.

Two Bach Cantatas are coupled with a Stabat Mater on another release, giving the album topicality for Good Friday:

J.S. BACH Widerstehe doch der Sünde, BWV54 (Cantata for alto solo) [11:01]
Giovanni Battista PERGOLESI (1710-1736) Stabat Mater for soprano, alto, strings and basso continuo, P77 [33:00]
J.S. BACH Vergnügte Ruh! beliebte Seelenlust! BWV170 (Cantata for alto solo) [20:03]
Lucy Crowe (soprano); Tim Mead (counter-tenor)
La Nuova Musica/David Bates
rec. All Saints, East Finchley, London, April 2016. DDD.
HARMONIA MUNDI HMM907589 [64:05]

Reviewed as 24/96 download with pdf booklet from eclassical.com. CD from Amazon UK – Presto

There's formidable competition here. Cantatas Nos. 54 and 170 recently appeared on Hyperion, sung by Iestyn Davies, with Arcangelo and Jonathan Cohen (CDA68111, with Cantata 82: Recording of the Month – review – review – Christmas 2016) and there's an earlier Hyperion at mid-price from James Bowman and the King's Consort (CDH55312, with Cantata 169 – review). Both are very good indeed but my benchmark for No.170 is still Janet Baker, the ASMF and Neville Marriner (Decca Eloquence 4762684, with Nos. 82 and159 – review).

There are more than 80 current recordings of the Pergolesi. Two of the leading contenders contain perhaps more appropriate couplings: Barbara Bonney and Andreas Scholl with Les Talens Lyriques and Christophe Rousset (Decca 4661342, with Salve Regina in f minor and a minor, currently on offer for as little as £6.46) and my favourite, for those prepared for a roller-coaster ride, Gemma Bertagnolli and Sara Mingardo with Concerto Italiano and Rinaldo Alessandrini (Naïve OP30441*, with A Scarlatti Stabat Mater – review). The Alessandrini comes at mid price but it's out of stock at some dealers, though readily available to download. Other very fine recordings are mentioned in my review of Anna Netrebko, Mariana Pizzolata, the Santa Cecilia Orchestra and Pappano, another strong contender if you prefer two female voices (DG 4779337 or 4779339 – review. NB change of catalogue numbers for deluxe and standard editions, both now download only).

Having got all that formidable competition established, I need only say that if you prefer a counter-tenor in this music and don't mind having the Pergolesi book-ended by two Bach cantatas – Cantata No.170 very soothing after the hectic Pergolesi – everything here is very well done and the 24-bit download does the music full justice.

* A 2013 reissue offers the Pergolesi and Scarlatti Stabat Mater from the same team: NC40024, again out of stock from dealers but available to download.

Nicola Antonio PORPORA (1686-1768) was almost exactly contemporary with Bach and Handel but his Duetti per la Passione di Gesu Cristo (1754) are very different animals from Bach's Passions. Rather than retelling the Biblical story they are settings of three stanzas meditating on the causes of Jesus' suffering and the consequences of it. Stile Galante [Emanuela Galli, Francesca Cassinari (soprano); Marina De Liso (alto); Fulvio Bettini (baritone); Ludovico Takeshi Minasi (cello) and Andrea Friggi (organ & harpsichord)] are directed by Stefano Aresi on a recording made in 2010 and available on Pan Classics PC10243. The download from eclassical.com comes minus the booklet but that, complete with texts and translations, can be obtained with the streamed version from Naxos Music Library. CD from Amazon UK – Presto

Designed to be sung on Fridays in Lent, the music breathes an older style than Bach's or Handel's of this period but, in these mostly fine performances – some of the singing, or the recording of it, is slightly too piercing – is often ethereal. The six settings are punctuated with movements from a sonata, arranged by Clementi for the keyboard, and the programme concludes with an anonymous Neapolitan setting of the psalm Miserere.

If this recording tempts you to discover more of Popora's non-operatic music, try the Arcangelo recording of six cantatas on Hyperion CDA67894, with cello accompaniment designed for the Prince of Wales – review.

Joseph HAYDN (1732-1809) Seven Last Words from the Cross, Hob.III:50-56, exists in several forms, including a version for string quartet and a vocal setting. The Orchestre de Chambre de Toulouse directed by Giles Colliard perform the original 1786 version for chamber orchestra on Klarthe KLA038D [44:39]. The very short playing time is offset by the price of the download with pdf boooklet from eclassical.com, currently $11.16 in mp3, 16- and 24-bit, though the 24-bit is likely to increase in price after the initial offer. There appears to be no CD equivalent.

I compared the recording by Cuarteto Casals with other string quartet versions in DL News 2014/3.

The Klarthe booklet tells the reader almost nothing about the music or the date and place of the recording, but more than you might need to know about the orchestra and conductor.

One of the most joyful pieces of music ever composed for Easter comes from Nikolai RIMSKY KORSAKOV (1844-1908): his Easter Festival Overture. One of the best performances comes from Ernest Ansermet with the Suisse Romande Orchestra, on a Double Decca twofer with Scherherazade and other works (E4434642 from Amazon UK – ArkivMusic – Presto) or two Decca Australian Eloquence CDs, with Antar, etc. (4800827 from Presto), both at budget-price.

The Decca recording still sounds very good but there's a more modern version in 24-bit sound from BIS. (BIS-CD-1387 – review – DL News 2013/6). From Amazon UK – ArkivMusic – Presto

When John France reviewed the 3-CD Resonus collection of the Organ Music of Kenneth LEIGHTON (1929-1988), he was unable to find a MusicWeb review of Volume 2. Having recommended Volume 1 – DL News – I'm happy to fit in Volume 2, released separately on RES10162 [53:16] and available to download from eclassical.com in 16- and 24-bit, with pdf booklet. (It appears that Volume 3 will not be released separately, a source of serious annoyance for those who bought 1 and 2 and find themselves having to buy them over again on RES10178 to obtain Volume 3.) Two works on Volume 2, which is available for download only, are appropriate for Easter: the opening Festival Fantasy and the following Et resurrexit. Stephen Farr plays these together with These are thy wonders, a setting of George Herbert, with Nicky Spence (tenor), Veni creator Spiritus and Prelude, scherzo and passacaglia, Op.41. One small reservation about the download: Nicky Spence is credited in the codec as performer of all the music. That's very unfair to Stephen Farr who takes the lion's share and whose playing on the organ of Symphony Hall Birmingham is first-class.

Sir James MACMILLAN (b.1959) Stabat Mater [54:50] is tailor made for The Sixteen, who perform it with the Britten Sinfonia under the direction of Harry Christophers, a world première recording, on Coro COR16150 [59:51] preceded by the plainsong [5:09]. Its searing intensity is a world away from both the plainsong and the Scarlatti and Pergolesi settings (above). Some of MacMillan's music can be hard to come to terms with but the 'difficulty' here is most appropriate to the suffering of Christ and the agony of His Mother. From Amazon UK – ArkivMusic – Presto

Other Vocal and Choral Music

Two new recordings of medieval music have appeared almost simultaneously from Hyperion.

Beneath the Northern Star: The rise of English polyphony, 1270–1430
Anonymous Alleluia. Christo iubilemus [3:07]
Stella maris nuncuparis [1:42]
Spiritus et alme / Gaude virgo salutata [1:37]
Ave mundi rosa [4:24]
Kyrie Cuthberte prece [4:26]
Johannes ALANUS (fl. late 14th century/early 15th century)
Sub Arturo plebs / Fons citharizancium / [In omnem terram] [4:49]
[? Thomas] DAMETT (? 1389/90–1436/7) Salvatoris mater pia / O Georgi Deo care / [Benedictus Mariae Filius] [4:51]
BYTTERING (fl. c.1410–1420) En Katerine solennia / Virginalis concio / [Sponsus amat sponsam] [3:32]
[? Robert] CHIRBURY (? c1380–1454) Agnus Dei [2:06]
GERVAYS (fl. c.1400) Gloria [3:25]
J EXCETRE (fl. c.1410) Credo [7:25]
LEONEL POWER (d.1445) Credo [7:22]
Gloria a 3 [4:22]
JOHN DUNSTAPLE (c.1390–1453) Dies dignus / Demon dolens / Iste confessor [5:17]
Gloria [3:43]
Anonymous Credo a 3 [6:30]
Credo a 4 [3:37]
The Orlando Consort [Matthew Venner (countertenor); Mark Dobell, Angus Smith (tenor); Donald Greig (baritone)]
rec. St John the Baptist, Loughton, Essex, 21-24 September 2015. DDD
Texts and translations included
HYPERION CDA68132 [72:15]

Reviewed as 24/96 download with pdf booklet from hyperion-records.co.uk. CD from Amazon UK – Presto

By an odd coincidence, the only other recording of Alanus'Sub Arturo plebs also appears on another new Hyperion release: Music for the 100 Years' War:

Anonymous Anglia tibi turbidas [5:44]
ALANUS (fl late 14th century) Sub Arturo plebs [4:03]
FOREST (fl 1400–1450) Ascendit Christus super celos [5:00]
John DUNSTAPLE (c1390–1453) Preco preheminencie [5:45]
Anonymous Ianuam quam clauserat [1:43]
Leonel POWER (d1445) Gloria 'Ad Thome memoriam' [3:49]
Plainsong Pastor cesus in gregis medio [1:08]
Anonymous Opem nobis, o Thoma [0:40]
Leonel POWER Credo 'Opem nobis, o Thoma' [4:33]
Anonymous De flore martyrum [1:45]
Ave miles [1:47]
FOREST Gaude martyr [4:11]
Plainsong Ecce mitto angelum [3:04]
John DUNSTAPLE Missa Da gaudiorum premia: Kyrie, Credo, Sanctus [18:40]
Veni Sancte Spiritus [5:16]
Anonymous The Agincourt Carol [3:42]
Kyrie … Domine miserere – Ab inimicis nostris [5:35]
The Binchois Consort/Andrew Kirkman
rec. Ascot Priory, Berkshire, 7-9 January 2016. DDD.
HYPERION CDA68170 [82:00]

Reviewed as 24/96 download with pdf booklet from hyperion-records.co.uk. Videos of some pieces available on Binchois Consort web-page. CD from Amazon UK – ArkivMusic – Presto

The music on CDA68170 begins and ends with a carol – which didn't just mean Christmas music until recently – and is divided into sections: Kingship and the Rise of Nation, St Thomas Becket – Protector of England, St Edmund King and Martyr – Protector of England and The Coronation of Henry VI.

The Binchois and Orlando Consorts compete again in Preco prehemincie, which can also be found on an album of Dunstaple's* sacred music (Metronome METCD1009 – review – DL Roundup) but I'm not even going to attempt a comparison of two such fine offerings from Hyperion and an equally fine one from Metronome. All are essential purchases for lovers of late medieval music, with the Orlando/Hyperion perhaps the least appealing to the general listener: the early examples of polyphony are a far cry from the full flowering of that style in the Sixteenth Century.

A novel feature of the booklet with CDA68170 is the inclusion of several alabaster figures and an altarpiece exactly contemporary with the music.

A timely reminder of the wonderful series of recordings of medieval music by Gothic Voices and Christopher Page, mostly on Hyperion's Helios label and available as I write for prices ranging from £5.99 to £6.99 as downloads and from £6.50 to £10.50 on CD; their new recording on Linn excepted. Hyperion Gothic Voices page here.

* The spellings Dunstable and Dunstaple are interchangeable.

The renaissance ensemble Blue Heron, directed by Scott Metcalfe, have already brought us four fine recordings on their own label of music from the Peterhouse Partbooks, a collection apparently made for Magdalen College, Oxford, but now in the possession of Peterhouse, Cambridge. The latest addition includes an anonymous Mass, labelled Missa sine nomine, since the cantus firmus has not been identified, and music by John Mason (Ve nobis miseris), Robert Hunt (Ave Maria, mater Dei) and Hugh Sturmy (Exultet hac die, for the feast of St Augustine of Canterbury). (BHCD1007, recorded in October 2014 and September 2016.) All are sole recordings, reason enough to recommend the album but the quality of performance brings an added recommendation. The booklet contains detailed and informative notes; the texts and translations are included. From Amazon UK – ArkivMusic – Presto

We can be thankful that Martin LUTHER was a great lover of music; otherwise Lutheran North Germany would have become a land without music. To the South the influence of the other great reformers Calvin and Zwingli meant much slimmer pickings. 1517: Mitten im Leben (In the Midst of Life) contains a varied selection of secular and sacred music by Luther himself and other composers of the period including Ludwig Senfl, Johann Walter, Orlando Lasso, Josquin Desprez, whose music Luther especially admired, Heinrich Isaac and several anonymous works. The performances are by the Calmus Ensemble and Lautten Compagney, directed by Wolfgang Katschner, recorded in the Lutheran church of Gundorf, Leipzig, 19-22 September 2016. (Carus 83.477 – texts and translations included [76:31]).

Jonathan Woolf had some reservations about these performers in music mainly by Bach – a 'whiff of the Swingle Singers' – review. I haven't heard that recording and I suspect that I would agree with him, judging by his description, but their lively and forthright style is generally well suited to the music on 1517. I did find them occasionally over the top, as on track 5, Krause's arrangement of the traditional All mein Gedanken. That's even more true of track 12, Böhme's arrangement of Gesegn dich Laub, but overall I greatly enjoyed this. I must warn that you may feel outraged that the title track, Luther's setting of Mitten im Leben (track 17) receives a jazzed-up performance; in theory I ought to have, but I didn't. I mustn't give the impression that it's all rum-ti-tum: try the delicate rendition of Senfl's Mir ist ein Goldfingerlein (track 8). Most dealers offer the CD but Presto have this only as a download. CD from Amazon UK.

Luther's Mitten im Leben also features in a 'straighter' performance on an earlier (2013) release from Wolfgang Katschner with Lautten Compagney Stadtsingechor: Praise the Lord: Luthers Lieder auf dem Weg in die Welt (Luther's songs on their way into the world). (Carus 83.339 [61:15]). The composers range from Johann Walter (1492-1570) to Johannes Herbst (1735-1812), with two traditional spirituals; there's no Bach but three works by Handel. The performances here are much more likely to appeal to purists. Download from eclassical.com, stream from Naxos Music Library (NO booklet from either*) or CD from Amazon UK – ArkivMusic – Presto

* Back cover image, with list of contents from Naxos Music Library here.

I briefly mentioned a 2-CD set from Ricercar, Luther and the Music of the Reformation, in a recent roundup of music on independent labels.

Orlando di LASSSO (LASSUS) (1532-1594) Laudate Dominum
Laudate Dominum omnes gentes à 12 [3:04]
Bone Jesu verbum Patris à 8 [3:45]
Ad Dominum cum tribularer à 6 [3:27]
Te Deum laudamus à 6 [14:48]
Dixit Martha ad Jesum à 9 [4:06]
Mira loquor sed digna fide à 10 [5:00]
Domine Dominus noster à 6 [2:51]
Alma redemptoris mater à 8 [2:16]
Beatus Nicolaus à 8 [2:42]
Omnia tempus habent à 8 [4:04]
Laudate Dominum quoniam bonus est à 7 [7:11]
Musica Dei donum optimi à 6 [3:10]
Aurora lucis rutilat à 10 [3:40]
Studio de Musique Ancienne de Montréal/Andrew McAnerney
rec. Chapelle du Grand Séminaire, Montréal, Québec, June 2016. DDD
Texts and translations included
ATMA ACD22746 [60:25]

Reviewed as 24/96 download with pdf booklet from eclassical.com. CD from Amazon UK - Presto

We seem to have missed this group's previous Lassus release, Lagrime di San Pietro (The tears of St Peter), directed by the late Christopher Jackson, to whom the new release is dedicated (Atma ACD22509), though I did review their album of music by Lassus, Brumel and others, Terra tremuit (ACD22653 – review). Those albums contain music for Holy Week and Easter respectively, so form a suitable tail-piece to this survey. Though I preferred other recordings of the Brumel Earthquake Mass, both these releases are very well worth investigating.

The new recording offers what seems to be the only currently available recording of the title work, Laudate Dominum omnes gentes (not to be confused with Lassus' setting of Laudate pueri Dominum) and several of the other items. For that alone it's well worth while but the performances and recording do full justice to Lassus' wonderful music.

Henry PURCELL (1659-1695) O Sing unto the Lord
O sing unto the Lord, Z44 [11:27]
Remember not, Lord, Z50 [3:03]
Jehova, quam multi sunt hostes mei, Z135 [6:09]
Evening Hymn, Z193 [4:05]
O God, thou art my God, Z35 [3:30]
Morning Hymn, Z198 [2:46]
I was glad, Z19 [4:06]
Hear my prayer, O Lord, Z15 [2:27]
Voluntary in G, Z720 [3:19]
Te Deum in D, Z232 [13:05]
Saint Thomas Choir of Men and Boys, Fifth Avenue, New York
Concert Royal
Frederick Teardo (organ)/John Scott (solo organ)
rec. 2010. DDD.
Texts and translations included
RESONUS CLASSICS RES10184 [54:03] CD from Amazon UK - Presto

While it's now apparent that English music was not a complete wasteland between the death of Purcell and Elgar, the fact remains that Purcell represents the culmination of a distinguished line of composers for the Anglican church, from Tallis and Byrd onwards. If you are looking for a single album of his sacred music the performances here yield to none, though they may send you in search of larger collections, prime among which is an inexpensive 2-CD set from Simon Preston with the Choir of Christ Church, Oxford, and The English Concert (DG Archiv 4594872). Dedicated Purcell fans should remember the box set of Complete Anthems and Services from Hyperion (CDS44141/51, 11 CDs, around £40 or download for £35 – review). Both of these also contain the Jubilate which shares the same number, Z232, with the Te Deum. They were conceived as a pair and it's a shame that Resonus were not able to give us both. In all other respects it would be hard to beat Saint Thomas Choir and the late John Scott.

Heroines of Love and Loss
Giovanni KAPSBERGER (1580–1651) Toccata arpeggiata for theorbo solo [2:31]
Henry PURCELL (1659–95) Bonduca: Oh! lead me to some peaceful gloom [3:53]
Antonio VIVALDI (1678–1741) Cello sonata in g minor, RV42: I. Preludio. Largo [4:01]
John BENNET (1575–after 1614) Venus' Birds [3:15]
Antonio VIVALDI Cello sonata in g minor: II. Allemanda. Andante [3:40]
Barbara STROZZI (1619–77) L'Eraclito amoroso [7:21]
Alessandro PICCININI (1566–1638) Ciaccona for theorbo solo [2:44]
Claudia SESSA (1570–1619) Occhi io vissi di voi [2:03]
Anonymous (17th century) The Willow Song [3:14]
Francesca CACCINI (1587–1640) Lasciatemi qui solo [7:20]
Barbara STROZZI Lamento: Lagrime mie [7:49]
Antonio VIVALDI Cello sonata in g minor: III. Sarabanda. Largo [4:36]
IV. Giga. Allegro [3:21]
Lucrezia VIZZANA (1590–1662) O magnum mysterium [3:18]
Henry PURCELL Dido's Lament [4:56]
Anonymous (16th century) O death, rock me asleep [5:00]
Ruby Hughes (soprano)
Mime Yamahiro Brinkmann (cello)
Jonas Nordberg (theorbo/lute/archlute)
rec. Länna Church, Sweden, April-May 2016. DDD/DSD
Texts and translations included
BIS-2248 SACD [71:28]

Reviewed as 24/96 download with pdf booklet from eclassical.com. Stream from Naxos Music Library. SACD from Amazon UK - ArkivMusic - Presto

Not by accident, the heroines of this album are not just those into whose mouths the texts, sacred and secular, are put but include several of the female composers who made the grade in a male-dominated world and, perhaps, Anne Boleyn, to whom the words of O Death rock me asleep have been attributed. Ruby Hughes sings extremely beautifully and is superbly accompanied but, lest a whole programme of melancholy music dominated by a soprano solo might seem too uniform, the programme is interspersed with solo instrumental movements.

To end this review on a more upbeat note, there's a very different but enjoyable album with a similar title Heroines in Music, arrangements by Carl DAVIS (b.1936) of music which he composed for The French Lieutenant's Woman, Hotel du Lac, Pride and Prejudice and Cranford (Carl Davis Collection CDC010 released in 2011 [76:19] – reviewed as lossless download from eclassical.com, NO booklet). Subscribers can stream from Naxos Music Library – NO booklet again, but the back cover image is included. A variety of soloists and the Philharmonia Orchestra are directed by the composer. CD from Amazon UK - ArkivMusic - Presto





---

| | |
| --- | --- |
| | |

Donate and keep us afloat
New Releases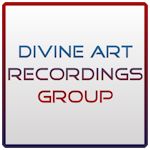 <!-eloquence closes end Jan 2019 extended end Feb->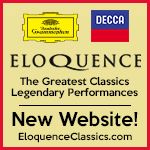 Follow us on Twitter
Editorial Board
MusicWeb International
Founding Editor
Rob Barnett
Senior Editor
John Quinn
Seen & Heard
Editor Emeritus
Bill Kenny
Editor in Chief
Vacant
MusicWeb Webmaster
David Barker
MusicWeb Founder
Len Mullenger
?