The extremely crowded market-place for Mozart recordings continues to grow almost by the day, yet this one, released by the small Italian independent label Sheva, may well find a niche. The latin subtitle 'Accommodato' refers to the venerable art of transcription, of which five very decent specimens are offered here by the Italian period-instrument flute quartet Ensemble à l'Antica.

Mozart's mellifluous, sensitive music is immensely suited to the intimacy of chamber arrangements, all the more so if the flute is the main melody instrument. These transcriptions come from different sources, from the French eighteenth-century flautist/composer Antoine Hugot to Mozart's close contemporary Franz Anton Hoffmeister, composer of 25-plus flute concertos. Add to this three trio arrangements by an anonymous hand. Most intriguing is undoubtedly Hoffmeister's: his idea to turn a piano sonata, of all things, into a flute quartet is as successful as it is bizarre.

As the booklet notes point out, it was in fact largely through the process of wholesale transcription that Mozart's reputation penetrated far and wide after his death. In that sense, this recording is wholly justified in musical terms. Ensemble à l'Antica give a warm, polished account of these works, with plenty of tasteful phrasing and elegant tempos. Their period reproductions have a soft tone that should be more than acceptable to all preferences.

That goes for just about every aspect of this disc, in fact. Sheva's sound quality is good - technical improvements on early releases are substantial. Lupo's deep breaths are constantly audible, but are not really loud enough to be considered intrusive. The CD booklet is neat and informative. The cover and track list are in Italian only, but the words should be familiar to music-lovers across the world. Sheva use a rather dense print for their booklets that not all eyes will welcome. On the other hand it means there is more room for detail, this time in both Italian and English. After an introduction from Luigi Lupo, well written - if slightly servile - notes by Giacomo Fornari follow. Finally, there are list-of-achievements biographies of the four soloists, probably unfamiliar to listeners outside Italy.

Byzantion
Collected reviews and contact at artmusicreviews.co.uk


Support us financially by purchasing this disc through MusicWeb
for £11 postage paid World-wide.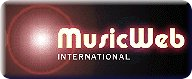 <!- paste above here ->