Download News 2012/21

Brian Wilson


Recording of the Month

Sir Edward ELGAR (1857-1934)
The Starlight Express, Op. 78* [86:50]
Clive CAREY (1883-1968)
Three Songs from 'The Starlight Express'† (orch. Sir Andrew Davis) [6:03]
Sir Edward ELGAR
Suite from 'The Starlight Express'‡ (arr. Sir Andrew Davis) [44:57]
Elin Manahan Thomas (soprano) – Laugher/Jane Anne*‡
Roderick Williams (baritone) – Organ-grinder/Gardener*†‡
Simon Callow (narrator)*
Scottish Chamber Orchestra/Sir Andrew Davis – rec. May and August 2012. DDD/DSD.
* premiere recording in this version
† ‡ premiere recordings
Pdf booklet available.
CHANDOS CHSA5111 [58:03 + 80:05] – from theclassicalshop.net (mp3, 16– and 24-bit lossless and 24-bit surround)



There are three firsts in one here – the first absolutely complete Starlight Express music, coupled with the first recordings of the Clive Carey songs and the substantial suite which Sir Andrew Davis has arranged from the Elgar work. Good as the Vernon Handley recording was – formerly a wonderful bargain on Classics for Pleasure but now available only in a 30-CD set – it lacked the last degree of completeness, in order to fit on one disc. Similarly, Andrew Davis's extended suite is much longer than Elgar's own, available conducted by George Hurst on Chandos Collect at budget price (CHAN6582) and from Sir Charles Mackerras on Decca Eloquence, also at budget price (442 8280, 2 CDs).

The narration by Simon Callow – added separately, though you wouldn't think so – takes us though the action of the play for which Elgar wrote this incidental music, while the suite contains all the significant vocal and orchestral music.

The whole project represents as bold an undertaking as the recent Chandos/Davis recording of Crown of India and it deserves to prove even more popular than that. Chandos have been offering us some ground-breaking and ambitious recordings of English music recently; making this Recording of the Month is a small acknowledgement of their enterprise.

Reissue of the Month



Hector BERLIOZ (1803-1869) L'Enfance du Christ, Op.25
Peter Pears (tenor), Elsie Morrison (soprano), John Cameron (baritone), Joseph Rouleau (bass), Edgar Fleet (tenor); St Anthony Singers; Goldsborough Orchestra/Sir Colin Davis
BEULAH EXTRA 23-33BX129[97:58] – from eavb.co.uk.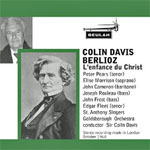 Among the Christmas choral blockbusters, L'Enfance du Christ is something of an orphan by comparison with Handel's Messiah and Bach's Christmas Oratorio, apart from the ubiquitous Shepherds' farewell. To be honest, I can't remember when I last chose to listen to it – and this reissue reminds me what I've been missing. This is the first Colin Davis recording, made in 1960 for the Oiseau-Lyre label, not his later Philips remake or his even more recent version for the LSO's own label. With that LSO Live version apparently the only one currently available in the UK, this Beulah reissue of Mark 1 is very welcome. On its first appearance Alec Robertson wrote 'There is no need for any critical hesitation here. This performance of L'Enfance du Christ has all the qualities that I have for years dreamt of and longed for' and that remains true.

I'm not a great fan of the timbre of Peter Pears but his performance as narrator has not been bettered and the other soloists can all hold their own, even with the incomparable Dame Janet Baker as Mary on the Philips recording as against Elsie Morison here, singing low in her register. Joseph Rouleau as Herod, singing of the hardships of being a king (Toujours ce rêve … Ô misère des rois) offers a particularly strong argument for this early recording.

In this transfer the recording holds its own as well as the performance does. There's no libretto, but that's easy to come by, for example at berlioz.com. If my maths is correct, the cumulative price of all the tracks is £7.75, thereby making this reissue commensurate cost-wise with the fine 2-for-1 Hyperion Dyad recording at £7.99: CDD22067 from hyperion-records.co.uk, mp3 and lossless, with libretto. (Bargain of the Month – review.)

Discovery of the Month

Domenico SCARLATTI (1685-1757) Tetide in Sciro (1712?)
Wanda Madonna (contralto), Giuliano Ferrein (bass), Luciana Pio-Fumagalli (soprano), Carlo Franzini (tenor), Valerio Meucci (baritone), Adriana Martino (soprano)
Milan Angelicum Orchestra/Aladar Janes – rec. 1958. ADD/mono
NAXOS HISTORICAL ARCHIVES 9.80957-59 [3 CDs: 51:34 + 51:25 + 50:11] – download only (no CD) from classicsonline.com or emusic.com (mp3) or stream from Naxos Music Library. (Not available in USA, Australia or Singapore).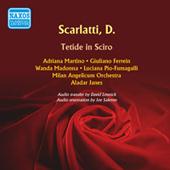 Domenico Scarlatti was an exact contemporary of JS Bach and Handel but, while his keyboard music has received a good deal of attention, his vocal works have been comparatively neglected. Certainly his only opera seria, Tetide in Sciro, of which this is to the best of my knowledge the only recording ever made, is no match for Handel at his best, but I was pleased to make its acquaintance. The performance may not be all that we expect nowadays for baroque opera but it gives a more than adequate indication of the quality of Scarlatti's music.

The sound is rather dry but more than acceptable in this transfer. The lack of notes – no libretto or even synopsis – creates a problem though if your Italian is up to it, you'll find some details at operamanager.it. Achilles, disguised by his semi-divine mother Thetis ('of the silver feet' according to Homer) in women's clothes at the court of Lycomedes on Skyros under the assumed name of Arminda, has been warned to avoid the Trojan war as portending his doom. Ulysses (Odysseus), sent by Agamemnon to find him, discovers the deception and convinces the hero to join the Greek expedition. The love interest which sustains the action concludes with the marriage of Achilles and Deidamia and of Antiope and Lycomedes.

The emusic.com version costs only £1.26 but the bit-rates are rather mean, 160-162 kb/s at best; the classicsonline.com version won't break the bank, either, at £5.97 and it comes in 320 kb/s sound.

Music for Advent, Christmas and Epiphany



Midnight Mass of the Nativity; Matins Invitatory: Christus natus est [20:41]
Monks of the Abbey of Saint Pierre de Solesmes/Dom Joseph Gajard, OSB – rec. 1953. ADD/mono
BEULAH EXTRA 4BX162 [20:41] – from eavb.co.uk.



Third Mass of Christmas Day; Vespers Hymn: Christe redemptor; Antiphon: Ecce nomen Domini; Sequence: Ave Maria [20:29]
Monks of the Abbey of Saint Pierre de Solesmes/Dom Joseph Gajard, OSB – rec. 1953. ADD/mono
BEULAH EXTRA 5BX162 [20:29] – from eavb.co.uk.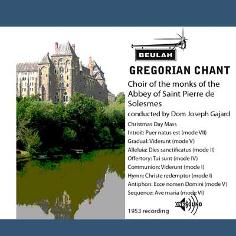 The Solesmes choir under Dom Joseph Gajard were trend-setters in the editing and performing of plainchant, with recordings from the 1930s onwards. These performances of the first and third masses of the Nativity appeared in 1956 on Decca LXT5251 to a warm welcome. The recording, too, was very good for its time, albeit in mono only. Though there have been other recordings since which aim at reproducing the authentic sound of plainsong at a particular period of history – it has been something of a moveable feast – it was Solesmes who established the modern norm and these reissues of their singing the Christmas Masses make recommendable reissues.

A small blip at the end of the Christmas Day Mass may well have arisen in the process of transfer to CD. Beulah have kindly sent me a download of the track and it sounds fine.



Heinrich von HERZOGENBERG (1843-1900)
Die Geburt Christi (The Birth of Christ, 1894)
Regina Schudel (soprano), Anke Eggers (alto), Peter Maus (tenor),
Ernst-Gerold Schramm (bass), Rudolf Heinemann (organ), Michael Röbbelen (positive organ)
Ensemble Oriol, Staats– und Domchor Berlin, Kammerchor der Hochschule der Künste Berlin/Christian Grube
Rec. Jesus-Christus Kirche, Berlin-Dahlen, 26-28 January, 1988. DDD.
Booklet with German text included
HÄNSSLER CLASSIC 98.001 [54:42 + 27:29] – from classicsonline.com (mp3)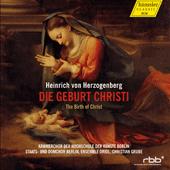 You won't be surprised when you look at the recording date to learn that this recording has been once round the block already – indeed, it's still available on CD and as a download with its former catalogue number 98.574. There's a more economical rival recording on CPO 777211-2, complete on one CD and available to download for £4.99 from classicsonline.com. Unfortunately the timings for the Hänssler recording just miss the limit for one disc but, surely, something else could have been found as a filler – less than 83 minutes on two CDs is rather extravagant.

Herzogenberg is often regarded as an untalented imitator of Brahms but die Geburt Christi proves that snap judgement to be incorrect. This is an utterly charming work produced in association with the Protestant theologian Spitta, blending the composer's Catholic sensitivity with music for Lutheran performance interspersed with congregational singing of chorales – ein' feste Burg and O Haupt voll Blut und Wunden here pressed into service with different words as, indeed, the latter was by Bach in his Christmas Oratorio. Traditional carols such as Es ist ein Ros' entsprungen are treated to fresh and attractive arrangements.

I listened to the CPO recording for comparison – a live recording with some of the limitations which that implies, including somewhat opaque sound in the chorales, but that's not a major problem and it's generally very attractive and a real bargain as a download. The lack of text is easily remedied – you can find it at http://www.herzogenberg.ch/geburt_volltext.htm. There's no translation, but neither is there with the Hänssler.

The Hänssler booklet is informative but could do with including an English translation of the German text; it doesn't include even Herzogenberg's dates.



Arnold MENDELSSOHN (1855 – 1933)
Christmas Motets (1923/4); Deutsche Messe (1923)
Deutsche Messe, Op.89 (German Mass for 8-part Choir a cappella and soloists) [28:12]
Träufelt, ihr Himmel, von oben (Advents-Motette Op.90/5) (Drop down dew, ye heavens) [13:48]
Lobt Gott, ihr Christen (Motette zum Weihnachtsfest Op.90/9) (Praise God, ye Christians) [13:53]
Siehe! Finsternis decket das Erdreich (Motette zum Epiphaniasfest Op.90/10) (Behold! Darkness shall cover the Earth) [10:13]
SWR Vokalensemble Stuttgart/Frieder Bernius
rec. SWR Studio, Stuttgart, Germany, 26 September, 2008, 20 February, 2009, 25-6 June, 2009, 10-11 December 2009 and 12-13 January 2011. DSD
Booklet with texts and translations
HÄNSSLER CLASSIC 93.293 [66:34] – from classicsonline.com (mp3) or stream from Naxos Music Library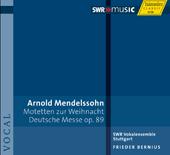 Arnold Mendelssohn was the son of the nephew of Felix Mendelssohn, though he never knew his more famous relative. He spent most of his life in the service of the Protestant church and, if the music here is typical, did well in that service. The German Mass which opens the recording owes much to his interest in earlier musical forms – I hear the influence of Schütz, for example, as well as the more obvious JS Bach – but he is completely his own man. His great-uncle's* music, too, was clearly an influence and, while I can't claim that he deserves to be as well known – as, for example, Giovanni Gabrieli does in relation to his uncle Andrea – he equally doesn't deserve to be so little known. Performances and recording do his music justice – almost a given with Frieder Bernius at the helm.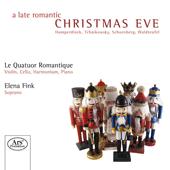 If you're looking for more music by Arnold Mendelssohn, there's a Cantate recording of more of the Op.90 Geistliche Chormusik – Nos.1, 4, 5, 6 and 11, so only one work overlapping with the Hänssler recording. (CAN58005 [67:24] – download from classicsonline.com (mp3) or stream from Naxos Music Library). There's another Christmas Arnold Mendelssohn work, Markt und Straßen steh'n verlassen on an Ars Produktion CD, A late-romantic Christmas Eve (ARS38086) which John Sheppard recommended as full of seasonal delights – review: download from classicsonline.com (mp3).

* as between the German and English texts of the Hänssler notes there's some confusion about the relationship, with Neffe zweiten Grades rendered as 'second cousin' and Onkel as 'uncle'. Strictly, I suppose, Felix was his great-uncle, but I'm not sure what the German for that relationship is; ein grosser Onkel is a big toe.



This Christmas Night: Contemporary Carols
Hafliði HALLGRÍMSSON (b. 1941) Joseph and the Angel * [3:43]
Anthony PICCOLO (b. 1946) I look from afar [6:19]
Thomas HYDE (b. 1978) Sweet was the song * [2:07]
Mark-Anthony TURNAGE (b. 1960) Christmas Night * [2:45]
John McCABE (b. 1939) Mary laid her child [2:21]
Malcolm WILLIAMSON (1931-2003) This Christmas Night [3:06]
Matthew MARTIN (b. 1976) I sing of a Maiden * [2:29]
Thomas HYDE Improvisation on 'Puer Natus' * [5:16]
Judith BINGHAM (b. 1952) Tu creasti Domine * [4:02]
Richard ALLAIN (b. 1965) Balulalow * [1:50]
Mark-Anthony TURNAGE Claremont Carol * [4:08]
Howard SKEMPTON (b. 1947) There is no rose * [2:39]
Gabriel JACKSON (b. 1952) Hush! my dear * [3:30]
Peter Maxwell DAVIES (b. 1934) Fleecy Care Carol * [2:58]
Cecilia McDOWALL (b. 1951) Of a Rose * [2:48]
Geoffrey BUSH (1920-1998) 'Twas in the year that King Uzziah died [3:05]
Elisabeth LUTYENS (1906-1983) Nativity [5:55]
Edmund RUBBRA (1901-1986) Let us securely enter [2:18]
Kenneth LEIGHTON (1929-1988) O leave your sheep [4:14]
Veni Redemptor – A Celebration [10:16]
The Choir of Worcester College, Oxford/Stephen Farr (conductor and organ); Edward Turner (conductor and organ)
Nicholas Freestone (organ) – rec. Keble College Chapel, Oxford, 17-19 June, 2012. DDD.
* world premiere recordings
RESONUS CLASSICS RES10113 [75:59] – from resonusclassics.com (mp3, aac or lossless flac) or eclassical.com (mp3 and 16– and 24-bit lossless) or stream from Naxos Music Library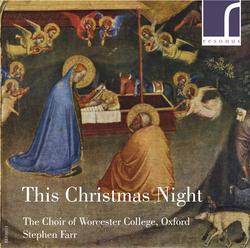 This is another winner from Resonus Classics at the end of their first year of production. I mentioned this recording as a postscript to my previous Download News and I'm happy to confirm my first favourable reaction. I'm pleased, too, to see recordings appearing of the Oxford and Cambridge choirs which have been less well known and this is one of the best to have come my way. The music is unhackneyed – the vast majority of the pieces are receiving their world premiere recording – and, though the music is all contemporary or nearly so, there's not too much avant garde to tax more conservative listeners. The opening 'As Joseph was a-walking', written specially for this album, sets the tone: it's clearly modern but within an established tradition. All the performances are excellent and the recording very good – I listened to the 16-bit lossless wav from the formats which came to me for review.

Ravello Records: The Capstone Collection

Ravello Recordings have taken over the Capstone records collection of contemporary music in download-only format 'with the intention of shepherding the company and its music into the digital era'. The recordings are available from a variety of providers, though the best combination of download quality and value is usually to be found from eclassical.com, where lossless flac is available at the same price as mp3 and that price takes length of playing time into account so that the Pierre Schroeder recording, for example, otherwise short value at 52 minutes, is priced at just $9.35. If it's bargain pricing alone that you're looking for, however, the classicsonline.com price of £4.99 beats even eclassical.com's per-second rate.

I have to admit that not all the music is congenial to my conservative taste – that's one of the hazards of trying to cover the whole range as almost a one-man band – but I enjoyed a great deal of it. In most cases the original Capstone CD is no longer available in the UK, so this is one for download only.

Pierre SCHROEDER Four Seasons: Childhood, Adolescence, Maturity, Wisdom
Scott Breadman (Percussion), Ellen Burr (Flute), Giovanna Moraga Clayton, Jakub Jerzy Omsky (Cello), Brad Dutz (Drums), Emily Hay (Flute), Peter Ken, Carolyn Osborn (Violin), Ann Kim (Soprano, Vocal), Joanne Lazzaro (Piccolo), Andrew Pask, Jim Sullivan (Clarinet), Adriane Rosen (Double Bass), Luise Thomas (Piano), Jessica Van Veltzen (Viola)/Harry Manfredini – rec. 2002.
RAVELLO RECORDS RR7827 [51:56] – from eclassical.com (mp3 and lossless) or stream from Naxos Music Library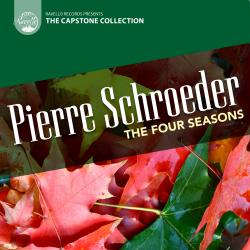 Though best described as an experimental jazz-classical fusion by a French composer living in the USA who has composed film music, it's impossible to give a real idea of what to expect from this recording – I recommend sampling tracks from eclassical.com or, better still, if you can, streaming from the Naxos Music Library. The Seasons represented are not those of the year but those of a human life. I enjoyed this and the lossless download sounds well.

Bruce P MAHIN Shadows
Shadows (1990) [12:15]
Of Mice and Men (1989) [4:38]
Impressions for piano: Fear (1985) [5:15]
Rituals (1988) [8:19]
Cyclic Maneuvers (1987) [9:45]
Elizabeth Curtis (Soprano), Mark Lortz, Kujit Rehncy, Al Wojtera (Percussion), Bruce P. Mahin (Computer and tape), Caryl Conger, Adam Mahonske (Piano), David Shumway (cello)
Pdf booklet included
RAVELLO RECORDS RR7850 [40:12] – from eclassical.com (mp3 and lossless) or stream from Naxos Music Library.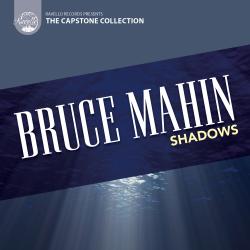 Despite the notes contained with the eclassical.com download, I have yet to figure out what Shadows has to do with the Walt Whitman poem which apparently gave rise to it, largely because I couldn't hear the words; in any case I much prefer them as set by Delius in Sea Drift, at the risk of being labelled reactionary. Contrary to expectations, Of Mice and Men has no connection with the Steinbeck novel but concerns a cat-and-mouse, or rather cat-and-human game between two protagonists. I have to admit that I found the music outside my comfort zone; this is definitely one for the timid to check out first from the Naxos Music Library if possible. But persevere; just when I thought I was getting nowhere, along came Rituals on track 3 and I found myself in accord with the music. Eclassical.com compensate for the short playing time with an asking price of just $7.24, with mp3 and lossless at the same price.

Electric Clarinet
Jane BROCKMAN Ningana (1989) [9:11]
Burton BEERMAN Masks (1990) [6:23]
Vladimir USSACHEVSKY Four Studies for Clarinet and EVI (1980) [5:55]
Burton BEERMAN Moon Dance (1990) [6:58]
Thea MUSGRAVE Narcissus (version for clarinet and electronics) (1987) [15:39]
F. Gerard ERRANTE Elegy for Gilda (1990) [3:31]
Burton BEERMAN Wind Whispers, Sounds, and Shouts (1989) [13:14]
Burton Beerman, F Gerard Errante (clarinet)
RAVELLO RECORDS RR7851 [60:51] – from eclassical.com (mp3 and lossless – no booklet) or classicsonline.com (mp3) or stream from Naxos Music Library (with pdf booklet)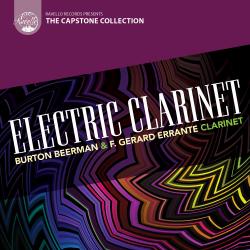 Having drawn something of a blank with most of Shadows, I was pleased to make immediate contact with Jane Brockman's Ningana, the first track on this recording, and the rest of the album is also entertaining. Messrs Beerman and Errante write in the booklet of their enjoyment in creating the album and that's evident from what you hear, whether played by them on clarinet or created by the respective composers electronically. Even Thea Musgrave is in more approachable vein than usual here in Narcissus.

Judith SHATIN (1949– ) Piping the Earth
Piping the Earth [8:27]
Stringing the Bow [15:06]
Ruah [7:33]
The Passion of St. Cecilia [21:10]
Renee Siebert (Flute); The Prism Chamber Orchestra/Robert Black (Ruah)
The Moravian Philharmonic/Joel Suben (other works) with Gayle Martin Henry (Piano) in Saint Cecilia.
2-page pdf 'booklet' included
RAVELLO RECORDS RR7825 [52:16] – from classicsonline.com (mp3) or stream from Naxos Music Library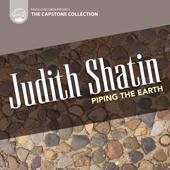 The so-called booklet is simply a two-sided affair (apparently pp.1 and 6 of the complete booklet) containing just the titles and times, so I started without information concerning the composer or the music, other than the fact that Ruah is the Hebrew word for breath, wind or spirit – a considerable oversight when the music is unfamiliar. You can put that right by visiting Judith Shatin's website – here – click on 'compositions – orchestral'.

The music is powerful and not so avant-garde as to deter the timid. I particularly enjoyed Stringing the Bow.

I hope to include more recordings from the Capstone Collection in the next Download News.


Military Music from Beulah



Military music is a speciality of Beulah Extra; though by no means their only raison d'être, I understand that it accounts for a large percentage of sales and their November 2012 releases add to the availability considerably. There are seven releases of music from the band and pipers of the Scots Guards directed by Colonel Sam Rhodes (1-7BX200), complete with the barking of orders on 5BX200. It's all well performed and the recordings – mono, from 1955 – still sound very well – full details from eavb.co.uk.

We've already had a good deal in the way of reissues of the Eastman Rochester Wind Ensemble directed by Frederick Fennell, grand masters of the music of their compatriot and arch patriot John Philip Sousa – the last three letters of his surname even proclaim his devotion to his father's chosen country – and others. Now they add the following:

27BX182 John Philip SOUSA Hands across the Sea [2:49]
28BX182 The US Field Artillery [2:22]
29BX182 The Thunderer [2:38]
30BX182 Washington Post [2:29]
31BX182 King Cotton [2:38]
32BX182 El Capitán [2:14]
33BX182 The Stars and Stripes for ever [3:25]
34BX182 Louis GANNE Father of Victory [4:49]
35BX182 Mariano San MIGUEL The Golden Ear [3:50]
36BX182 David delle CESE Inglesina [4:33]
37BX182 Frank MEACHAM American Patrol [3:52]
38BX182 Carl Albert TIEKE Old Comrades [4:34]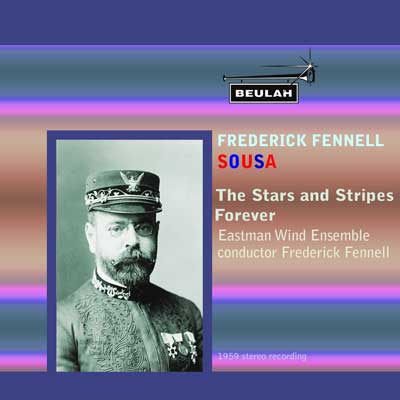 I enjoyed the Fennell reissues especially; they are particularly welcome at a time when the Universal catalogue seems to be shedding Mercury recordings from the Golden Age of the late 1950s and 1960s when these were made. All the transfers sound excellent – Mercury's recording technology was always at the cutting edge and Beulah's magic has made it all sound almost new-minted. The stereo recordings date from 1958 and 1959. Take it in small doses or you may tire yourself out tapping your feet in time – or even marching round the house, it's so contagious.

Mariano san Miguel's The Golden Ear is a real discovery with its Mexican flavour and there are plenty of old favourites here, like Washington Post and Stars and Stripes, too. You won't find any of this repertoire better done. It's all available from eavb.co.uk.

You'll also find on the same web page 15BX182-26BX182, 1961 Fennell recordings of Sousa which I reviewed in the September 2012/2 Roundup.


***
Preussische Festlieder– Sacred Songs
Johannes STOBAEUS (1580-1646)
Macht Hoch die Tür
[3.29]
Such, wer da will ein ander Ziel
[4.36]
Johannes ECCARD (1553-1611)
O Freude über Freud
[3.56]
Johannes STOBAEUS
Wes ist der Stern
[4.36]
Johannes ECCARD
Maria, das Jungfräulein
[5.29]
Freu dich, du werte Christenheit
[3.22]
Mein Sünd mich kränkt
[3.22]
Zu dieser österlichen Zeit
[1.43]
Freut euch, ihr Christen alle
[2.20]
Der heilig Geist vom Himmel hoch
[3.40]
Mir ist ein geistlichs Kirchelein
[4.11]
Der Zacharias ganz verstummt
[4.53]
Übers Gebirg Maria geht
[5.03]
Mein schönste Zier und Kleinod bist
[4.14]
Johannes STOBAEUS
Gott einen hellen Wunderstern
[3.44]
Vocal Consort Dresden/Capella de la Torre/Peter Kopp – rec. March 2011. DDD.
CARUS 83.265
[66:47] – from
eclassical.com
(mp3 and lossless) or stream from Naxos Music Library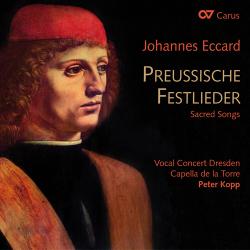 ['These pieces do have a spirituality of their own which can be quite captivating in small doses. This is not a reflection on the performers. They evidently understand the style, have ideal intonation and clear diction with immaculate instrumental support.' – see
review
by Gary Higginson.]
It would be cheating a little to append the Christmas candle to this review; though the earliest items cover the period from Advent to Candlemas, there is also music for Passiontide, Easter and Pentecost, too, all well performed and recorded. Only
Übers Gebirg Maria geht
is at all well known but the rest of the music is well worth hearing and the performances and recording do it justice.
There's something of a trade-off between the eclassical.com and classicsonline.com downloads; the former offers mp3 and lossless for around the same price as the latter's mp3 only, but without the booklet which classicsonline.com and Naxos Music Library offer. Disappointingly, however, that booklet is a cut-down 3-page-only affair.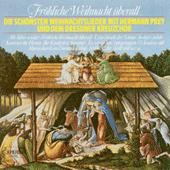 There's another (abbreviated) performance of
Übers Gebirg Maria geht
on a Capriccio recording which does merit the Christmas candle:
die schönsten Weihnachtslieder mit Hermann Prey und dem Dresdener Kreuzchor
– the long-winded title says it all: Christmas music, mostly by anon., but including Prætorius, Eccard, Bach and the inevitable Grüber
Stille Nacht
, performed by Hermann Prey, the Dresdener Kreuzchor and Dresden Philharmonic conducted by Martin Flamig. (
C10062
[54:39] – from
classicsonline.com
(mp3) or stream from Naxos Music Library). I don't know when this was recorded but Hermann Prey offers good performances of several of the usual suspects.
Antonio VIVALDI (1678-1741)
La Senna festeggiante: Serenata a tre
, RV693. (1726)
La Risonanza:
Yetzabel Arias Fernández (soprano, l'Età dell'oro)
Martín Oro, (alto, la Virtù)
Sergio Foresti, bass (la Senna)
Yanina Yacubsohn, Hélène Mourot (oboes)
Isabel Lehmann, Thera de Clerck (recorders)
Carlo Lazzaroni, Silvia Colli, Renata Spotti, Elena Telò (violins I)
Mauro Lopes, Ulrike Slowik, Giacomo Trevisani (violins II)
Livia Baldi, Elena Confortini (violas)
Caterina Dell'Agnello, Claudia Poz (cellos)
Davide Nava (double bass)
Fabio Bonizzoni (harpsichord, director) – rec. June 2011. DDD.
Pdf booklet with texts included
GLOSSA GCD921513
[78:12] – from
classicsonline.com
(mp3) or stream from Naxos Music Library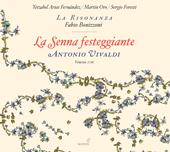 La Senna festeggiante
(the Seine rejoicing) is one of three surviving serenatas by Vivaldi. It's a cantata in honour of Paris and its River, the Seine (
la Senna
), written in honour of the French ambassador to Venice, probably for performance on the name day of the French King, Louis XV. A small section of the score is missing and has had to be reconstructed for this performance. Despite this, it's little wonder that the work has been revived quite frequently in recent times; the music is very charming.
Not least of the attractions of this download is the inclusion of the full luxury 56-page booklet with texts and translations, which, surely, is how it should be – not just the 3-page cut-me-down that comes with the Carus Eccard recording (above), though that's better than nothing at all, which still is the case too often. The classicsonline.com download of the rival Concerto Italiano/Alessandrini recording on Naïve
OP30339
is devoid of documentation.
The mp3 sound is good; the only reason for waiting would be the probability that eclassical.com will release this recording in lossless and mp3 format in the near future.
If you require only the
Sinfonia
from
la Senna festeggiante
, L'Arte dei Suonatori can oblige on
BIS-CD-1845
– download from
eclassical.com:
see February 2012/1
Roundup
.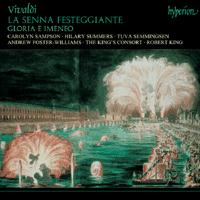 There's an older (2002) recording of
la Senna festeggiante
from the King's Consort on Hyperion (
CDA67361/2
– from
hyperion-records.co.uk
). With a slightly more complete reconstruction of the missing section, it runs to 84:40, too long for a single CD, but that has given Hyperion the opportunity to couple the earlier serenata
Gloria e Imeneo
, RV687, and the Sinfonia in C, RV116 on a 2-CD set running to 146:31. Both recordings contain very good performances and both offer the libretti. The Hyperion was reduced to £11.60 at the time of writing, but even at its regular price it costs only the same per CD as the Glossa from classicsonline.com and is offered in lossless flac for the same price as mp3. You can hardly go wrong with either.
Felix MENDELSSOHN (1809-1847)
Violin Concerto in e minor, Op. 64 [24:45]
Hebrides
Overture (Fingal's Cave), Op. 26 [9:00]
Violin Concerto in d minor, Op. post. [21:34]
Alina Ibragimova (violin)
Orchestra of the Age of Enlightenment/Vladimir Jurowski – rec. September 2011. DDD
Pdf booklet included
HYPERION CDA67795
[56:19] – from
hyperion-records.co.uk
(mp3 16– and 24-bit lossless)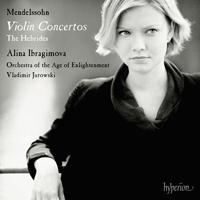 Having received Geoff Molyneux's thoughts on this recording a little too late for the Download News 2012/20, I promised to include them this time:
The light and delicate playing at the outset of the E minor Concerto gives us a clue to the style of this player in this work. A similar delicacy pervades the second theme, and Ibragimova's way with this piece is really suited to the second subject which follows. Sometimes the whole thing seems a little fuzzy or woolly and the orchestral playing occasionally lacks bite. But it is the way Ibragimova's tone sometimes fades during the course of a note which I find a bit disconcerting, and sometimes a quaver or two seem to disappear in the passagework in an orchestral haze. There is a little more drama in the cadenza which leads to the recapitulation, but greater mystery is provided in the wonderful opening bars of the first movement in a performance by Angèle Dubeau on the Analekta label. She and her orchestra are in a very different mood world from Ibragimova, although Dubeau seems less well integrated within the orchestral texture. You feel that Ibragimova is one of the orchestral players. Dubeau's is a more forthright and even-toned approach, but I can certainly feel the marked
appassionato
in this
allegro molto
movement from Dubeau, especially as we travel headlong towards the closing bars. But Ibragimova is very fleet-footed, light of touch and she wizzes along, unlike Dmitry Sitkovetsky whose dramatic, more powerful but rather old-fashioned sounding performance of this first movement takes several minutes longer.
Jurowski and the band provide a beautiful introduction to the soloist's first entry in the second movement,
Andante
. The orchestra's contribution is excellent here, there is some lovely playing from Ibragimova and there is good textural balance. One does not often hear absolutely impeccable ensemble and clarity in the third movement, especially at this fast speed, but we certainly do in this faultless performance on Hyperion. As far as I can hear it is totally without flaw and I enjoyed this movement totally. Stunning playing from all involved! Pinchas Zukerman with Giulini is equally as fast, but I hear slight lapses in ensemble. Also, I feel that Giulini wants to hold things back a little, and I prefer Ibragimova's phrasing of the main theme to that of Zukerman. Ibragimova and Jurowski capture the lively and jovial mood of this movement perfectly.
Ibragimova displays an impeccable technique with perfect intonation, wonderfully musical in a performance to be enormously admired. But for me she is sometimes just a little too reticent to give the performance top marks. Maybe I am used to the old way of thinking of the soloist as more of a star in 19th century concertos, but she has a very refreshing approach to this oft-recorded work, and it is well worth hearing.
We are treated to a well-paced performance of the
Hebrides
Overture from Jurowski and the orchestra. If you like a rather dry sounding,
rubato
-free perfomance, this could be for you. I am accustomed to a more romantic approach to this piece, one of Mendelssohn's best early works. But there are some wonderfully dramatic moments under Jurowski's superb direction and I grow to appreciate it more and more on repeated listenings.
Amazingly, Mendelssohn wrote the D minor Violin Concerto at the tender age of 13. He had clearly absorbed the classical style, and the violin is accompanied by strings alone. Ibragimova plays with less vibrato than she does in the E minor concerto and I feel that this matches the orchestra's style rather better in what is, after all, a more classical work. Soloist and the orchestra are well-suited to the style of this work, and Ibragimova plays impeccably throughout. Zoe Myers takes a similar tempo in her performance on the BIS label, but she sounds more full-bodied and stronger in the first movement. The second movement
Andante
moves along nicely in Ibragimova's performance, whereas Myers is much slower and rather too romantic in style. I like Isabelle van Keulen best of all in this movement largely because her faster speed seems appropriate, because the movement does not have strong enough musical material to sustain momentum at too slow a tempo. The final
Allegro
in the Hyperion recording is suitably jovial and vigorous with touches of sentimentality, though I prefer Myers' more straightforward approach to that of Ibragimova. It is good to hear this work again, another reminder of the genius of Mendelssohn as a child.
The Hyperion is a very fine release, recommended and well-worth hearing, but there are so many excellent recordings of this fine work. My own favourite is the recording on EMI Classics by Itzhak Perlman and the Concertgebouw Orchestra conducted by Bernard Haitink. As for the D minor concerto, I prefer Isabelle van Keulen on the BIS label, but her recording is rather over-resonant. Maybe nothing is ever perfect!
Geoffrey Molyneux

Johannes BRAHMS (1833-1897)
Quintets Op. 34 and 115
Clarinet Quintet in b minor, Op.115 [38:23]
Piano Quintet in f minor, Op34 [40:45]
Jon Nakamatsu (piano)
Jon Manasse (clarinet)
Tokyo String Quartet (Martin Beaver, Kikuei Ikeda (violins), Kazuhide Isomura (viola), Clive Greensmith (cello))
rec. Sauder Concert Hall, Goshen College, Indiana, USA, November 2011. DSD.
HARMONIA MUNDI HMU807558
[79:13] – SACD or download from
amazon.co.uk
(mp3)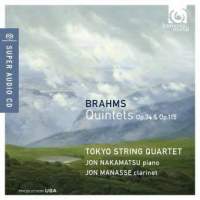 Two works from opposite ends of Brahms' career in performances which face very strong competition, though the best of the opposition is otherwise coupled. Some of the strongest opposition comes from the Hyperion stable, whence I've chosen as my benchmarks:
–
CDA66107
Clarinet Quintet and Trio: Thea King and the Gabrieli Quartet – CD and download (mp3 and lossless) from
hyperion-records.co.uk.
This recording of the Clarinet Quintet is also included in a box set with Brahms' other chamber music,
CDS44331/42
–
review
–
CDA67551
Piano Quintet and String Quartet, Op.51/2: Stephen Hough and the Takács Quartet – CD and download (mp3 and lossless) from
hyperion-records.co.uk.
See
review
and
Hyperion Top 30 Roundup.
On matters of overall tempo for each movement of the
Clarinet Quintet
the Harmonia Mundi and Hyperion performers are very largely in agreement. Jon Manasse, the clarinettist on the new recording has recorded the two Brahms Clarinet Sonatas for Harmonia Mundi (
907430
). William Kreindler –
review
– thought the playing more mellow than dynamic and the same is true of the Clarinet Quintet. As in the sonatas, there will be many who prefer mellow to dynamic in this work that's often seen as the product of the composer's Indian Summer, but I think it's possible to have both and that Thea King comes closer to that ideal.
It's something of an issue that will probably always divide opinion on performances of Brahms. It recurs at its most acute in the case of the Violin Concerto, the first movement of which is almost always taken at a sedate pace and with mellow tone. That's fine if it works for you, but if you've ever heard the classic Jascha Heifetz recording with Fritz Reiner, still available in different couplings from RCA/BMG, you'll know that a faster tempo than usual works well and avoids the impression that the concerto has two slow movements.
So it is with the Clarinet Quintet. King and the Gabrielis are a mere six seconds faster in the opening
allegro
but they push the pace harder, without forcing it, and sound more dynamic. There are moments when storm clouds threaten as opposed to the less unvaried autumnal landscape which Manasse and the Tokyo Quartet depict. I would choose the Hyperion performance by a small margin but I can appreciate that for many listeners the boot would be on the other foot.
If you want mellow, King and the Gabrielis give you that in the andante – they even take a few second longer to deliver it. I'll say more about recording quality later but my impression is that the Hyperion performers are a little more 'present' than those on the new recording.
In the two remaining movements dynamic is to the fore again, without losing sight of the music's autumnal qualities. I see that Jens F Laurson, reviewing the multi-CD Hyperion box set was as impressed by this recording as I am –
review
. It's Thea King and the Gabrieli Quartet as my overall choice, then, at least equally logically coupled with the Clarinet Trio as with the Piano Quintet on the new Harmonia Mundi. The Trio may not be quite on the same masterpiece level as either of the quintets, but it's well worth hearing in this fine performance, as you might expect of works which share adjacent opus numbers, but if you want the Thea King/Gabrieli Quartet version of the Quintet without the Trio, that multi-CD Hyperion box set of Brahms' chamber music is well worth considering. It contains another fine recording of the Trio with Richard Hosford and members of the Florestan Trio, plus a recording of the alternative with viola, and it's a notable bargain at £80 or less (£57 as a download from
hyperion-records.co.uk
).
The issue is less clear cut in considering the
Piano Quintet
. As with the Clarinet Quintet, the Harmonia Mundi and Hyperion performances vary little from each other in terms of the overall tempo for each movement: the widest difference is to be found in the opening
allegro non troppo
and it amounts to just 41 seconds out of a total time of almost 15 minutes. This time there's little temptation to make the music sound autumnal, though there are opportunities to caress it, even in that first movement, and both sets of performers blend the youthful force of the music with those more loveable moments, with the Tokyo Quartet emphasising the softer edges a little more.
If you choose the Takács Quartet version of the Piano Quintet, you may well find yourself tempted by the quality of their coupled performance of the Op.51/2 String Quartet to snap up their recording of the other two other quartets as well – I couldn't resist squeezing both discs in and cheating by counting them as one in my
Hyperion Top 30 Roundup.
Incidentally, fans of the Takács Quartet should be aware that Hyperion have just released their new recording of Schubert's sublime C major String Quintet, with Ralph Kirshbaum (cello), coupled with the Quartettsatz on
CDA67864
– my first impressions are to place this at or near the top of the pile of available recordings, though it's just a little short on emotion..
Bargain hunters, especially those without recordings of the Brahms String Quartets or the Schumann Piano Quintet should be aware of two fine recordings which fall into that category
– Brahms String Quartets, Op.51/1-3 and Piano Quintet – Hyperion
CDD22018
(2-for-1): Piers Lane and the New Budapest Quartet (download only for £7.99 from
hyperion-records.co.uk
, mp3 or lossless; also available as part of the multi-CD box
CDS44331/42
–
review
.)
– Brahms Piano Quintet and Schumann Piano Quintet – Naxos
8.550406
: Jenö Jandó and the Kodaly Quartet – download from
classicsonline.com
or stream from Naxos Music Library
The new recording comes in hybrid SACD format on disc whereas the Hyperions are in 'ordinary' CD or its lossless flac equivalent as downloads. On a level playing field, listening to the Harmonia Mundi on a CD player as many listeners will do, the sound is natural and well balanced; it's credible without trying in any way to be spectacular. If anything the Hyperion has a touch more presence, which helps the performance to sound more immediate and lively. The SACD stereo layer brings a touch more presence to the new recording without quite achieving the immediacy of the Hyperion.
The informative and lavishly illustrated booklet (not available with the amazon.co.uk download, the only one available at the time of writing) is almost too large to slot back into the CD case; it's a good 'fault' and one which it shares with the Hyperion Piano Quintet, but it might have been easier if Harmonia Mundi had adopted the round-shouldered cases which have become common for SACDs and where the booklet is easier to get back in situ. Alternatively they could have repeated their strategy of packing the booklet not in the plastic case but alongside that case in the cardboard wrapper as they did with their recent Christopher Gibbons SACD, though that brings its own problems, too.
(807551: Recording of the Month
–
review
).
The new recording of the Piano Quintet offers a strong challenge to my Hyperion benchmark, then, and though my ultimate preference for the Clarinet Quintet rests with Thea King and the Gabrieli Quartet many will enjoy the autumnal blandishments of the new recording.
Antonín DVOŘÁK (1841-1904)
Symphony No. 9 in e minor, Op. 95/B.178 (1893) [42:38]
Česka suita
(Czech Suite), Op. 39/B.93 (1879) [23:14]
Můj domov
(My Home), Overture, Op. 62/B.125a (1882) [9:28]
Malaysian Philharmonic Orchestra/Claus Peter Flor – rec. August 2009 and September 2010. DSD.
Pdf booklet included
BIS-SACD-1856
[76:35] – from
eclassical.com
(mp3, 16– and 24-bit lossless) or stream from Naxos Music Library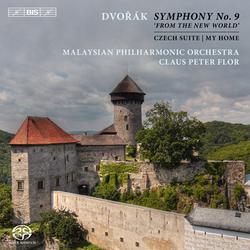 This is the third of the recent BIS releases of the music of Dvořák from the Malaysian PO and Claus Peter Flor:
– Symphony No 7,
Othello
,
The Wild Dove
BIS-SACD-1896
– see May 2012/1 Download
Roundup
– Symphony No.8,
Golden Spinning Wheel
,
Scherzo Capriccioso
BIS-SACD-1976
– see September 2012/1 Download
Roundup
Sadly, recent well-publicised problems mean that this may be not only their last Dvořák recording but their last ever. I wish I could say that it would be my future benchmark, for it has many fine qualities, but there is tremendous competition in these three late Dvořák masterpieces and, as before, the new release ends as a very good also-ran in the face of competition from the likes of Rafael Kubelík – still my top choice of all time.
Kubelík's BPO recordings of Nos. 8 and 9 for DG are coupled on one disc – available for £4.99 from the newly refurbished
hmvdigital.com
. Alternatively Kubelík's Nos. 6-9 are on a 2-CD set, even better value at £8.49 from
hmvdigital.com
, with the 6-CD set of all nine for £22.99 from hmvdigital.com. The same attractive coupling of the Eighth and Ninth can also be had in excellent performances and more recent recording – mp3, 16– and 24-bit lossless and DSD – from Iván Fischer and the Budapest FO (Channel Classics
CCSSA90110
).
The
Czech Suite
and
My Home
receive fine performances on the new BIS release; if the coupling appeals and/or if you prefer the excellent 16– or 24-bit lossless versions to the 320 kb/s mp3 of Kubelík – still very good for its age – you won't be disappointed. The
Czech Suite
is also the coupling for the Ninth on the recent Warner Classics recording with the Bournemouth SO/José Serebrier (
2564666563
– see November 2011/2
Roundup
). Serebrier's dance-orientated Ninth is not quite in the top league; all in all, if you're looking for the coupling I think you will be better served by the BIS recording, especially if you're looking for lossless sound for around the same price as mp3 downloads of the Warner.
Boult conducts Parry
Sir Hubert PARRY (1848-1918)
Overture to an Unwritten Tragedy* (1893) [10:25]
An English Suite in G* (c1921) [20:57]
The Birds
(1883) – Bridal March**[5:21]
Lady Radnor's Suite in F* (1894) [13:25]
Symphonic Variations*(1897) [12:53]
* London Symphony Orchestra, **London Philharmonic Orchestra/Sir Adrian Boult.
No rec. info. ADD
All works except for the Bridal March recorded in association with The RVW Trust.
LYRITA SRCD.220
[64:09] – from
emusic.com
(mp3)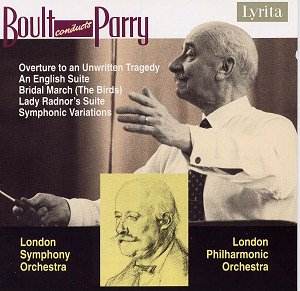 A couple of months ago I took up the cudgels on behalf of Parry; there could be no better recording than this to continue the campaign. Colin Clarke –
here
– and David Dunsmore –
here
– have both written appreciatively about this recording, so I need only add that the emusic.com download, though made at a low bit-rate, around 192kb/s, sounds more than acceptable, though no match for the CD which I own, and that Boult's performances of the Suites make the very worthy recording of them on Naxos
8.550331
sound dull indeed. For some crazy reason all the download providers that I've checked are asking in the region of £9 for the Hickox recording, formerly available at budget price on EMI. Even worse, the CD is on offer for £36; good as that Hickox recording is, stick with Boult.
Claude DEBUSSY (1862-1918) Solo Piano Music
Children's Corner [17:05]
Suite bergamasque
[18:27]
Danse
[5:28]
Deux Arabesques
[7:43]
Pour le piano
[14:06]
Masques
[5:03]
L'isle joyeuse
[6:42]
La plus que lente
[4:51]
Angela Hewitt (piano)
HYPERION CDA67898
[79:25] – from
hyperion-records.co.uk
(mp3, 16– and 24-bit lossless)
We've had quite a lot of orchestral Debussy recently, much of it arrangements of his piano music, so it's nice to welcome Angela Hewitt's foray into the originals. Geoff Molyneux got his thoughts into shape first; I gave a brief welcome in the last Download News and there's so little that I can usefully add, except to remind you of her earlier Ravel recordings, Hyperion
CDA67341/2
– from
hyperion-records.co.uk
(mp3 and lossless) –
review
: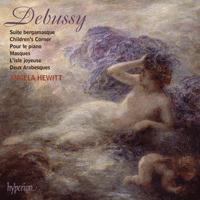 This beautifully played recital of piano music by Debussy begins with
Children's Corner
. The first piece,
Doctor Gradus ad Parnassum
receives a beautifully articulated performance, fast and lively but with plenty of expression. It is much more than just a warm-up exercise for Hewitt, and her account has a touch more drama compared with Pascal Rogé. She captures the gentle mood of
Jimbo's Lullaby
superbly well, and in
Serenade for the Doll
, as in all the works recorded here, Hewitt observes every detail of expression and articulation as marked by Debussy with meticulous attention to detail. Pascal Rogé's classic account of these works is equally wonderful and has always been amongst my favourites, but the recording sounds a bit dated compared with this new Hyperion release.
The Snow is dancing
is characterised by a delicacy and lightness of touch.
The little Shepherd
has great poise and the little recitative-like sections are perfectly given, whilst
Golliwogg's Cake-Walk
packs a real rhythmic punch. I particularly like Hewitt's phrasing in the middle section with its references to Wagner's
Tristan
.
The
Suite bergamasque
is given a fine performance. I also like Jean-Efflam Bavouzet on Chandos in this work, but I have a preference for Hewitt's rather more spacious accounts of the
Prelude
and
Minuet
.
Clair de lune
, such a familiar piece, is given a new lease of life and sounds afresh in Hewitt's hands, but I marginally prefer Nelson Freire and also Bavouzet, who is more flowing. I would have preferred Hewitt to have retained the
pianissimo
for longer with a less aggressive accelerando so near the beginning of the work, but nevertheless, this is a beautifully conceived performance with mostly convincing
rubato
. There is excellent balance and the melodic lines are given with a lovely rich tone.
The heavily syncopated rhythm at the start of
Danse
is convincingly articulated by Hewitt, and she maintains the excitement throughout the performance which is full of life and vitality.
The first of
Deux Arabesques
is given an ideal performance with totally convincing tempo changes and rubato, whilst the second is played as if it should be, light and airy and full of wit and humour. Hewitt is slower than Bavouzet here, but this allows for greater clarity in the triplet semiquaver figures, especially at the start of the piece.
In
Pour le piano
Hewitt sets an ideal pace for the Prelude and there is a real air of mystery in the main theme following the introductory flourish. Hewitt's tempo changes are more convincing than those of Jean-Bernard Pommier on Virgin Classics. In all three movements Hewitt is marginally slower than Pommier, whose performances are also outstanding, but Hewitt gets my vote because of her greater range of expression, especially in the Sarabande.
L'isle joyeuse
is given a beautifully coloured and atmospheric performance with an amazing variety of touch, articulation and expression, culminating in a thrilling climax. She is considerably slower than Yvonne Lefébure on the Solstice label, but Hewitt is more effective and much better recorded.
La plus que lente
provides a fine conclusion to this Debussy recital. Maybe it is a little on the slow side for some tastes, but Noriko Ogawa on the BIS label is even slower and her recording is a bit cavernous.
I should just mention the subtlety of Hewitt's pedalling. It is used sparingly so there is always great clarity and when she does introduce the pedal it is always telling and effective.
Hewitt's performances are outstanding and are amongst my favourite recordings of these delightful works, along with those by Pascal Rogé and Jean-Efflam Bavouzet. Hewitt seems able to pay attention to every detail demanded by Debussy in his scores and at the same time give us the feeling that her playing is totally spontaneous. This is yet another excellent recording from Hyperion.
Geoffrey Molyneux

Boult Conducts
George BUTTERWORTH (1885-1916)
Two English Idylls [4:58 + 4:32]
The Banks of Green Willow [5:33]
'A Shropshire Lad' Rhapsody [8:35]
Peter WARLOCK (1894-1930)
An Old Song for small orchestra [5:56]
Patrick HADLEY (1899-1973)
One Morning in Spring – Rhapsody for small orchestra [3:54]
Herbert HOWELLS (1892-1983)
Procession [4:51]
Merry-eye* [8:50]
Elegy for viola, string quartet and string orchestra* [9:05]
Music for a Prince*: Corydon's Dance [7:11]; Scherzo in Arden [5:17]
London Philharmonic Orchestra/Sir Adrian Boult
Herbert Downes (viola)*; Desmond Bradley, Gillian Eastwood (violins); Albert Cayzer (viola); Norman Jones (cello)
New Philharmonia Orchestra/Sir Adrian Boult – rec. 1970, 1979, 1977. ADD
LYRITA SRCD.245
[68:46] – from
emusic.com
(mp3)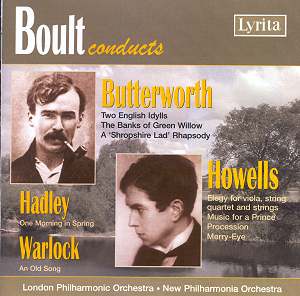 If, like me, you missed these recordings when they were first released on LP and again on CD in 2007, here's your ideal chance to catch up without breaking the bank at just £4.62 from emusic.com. The bit-rate, as usual with this supplier, is rather mean, around 180kb/s, but you won't get much better by spending more from hmvdigital.com or amazon.com. In fact, the recordings still sound well and the performances are beyond praise; however well others have performed the music of Butterworth and the others included here, none can quite compare with Boult unless, perhaps, it be Barbirolli. John Quinn made it a deserving
Recording of the Month
–
review
– and Rob Barnett was also appreciative of its merits –
review
. There's no booklet with the download – to obtain that you need to purchase the CD from MusicWeb International (£11.75 inc. p&p –
here
).
There's another Boult recording of
One Morning in Spring
on BBC Legends (
BBCL4256-2
, from
classicsonline.com
(mp3), with Vaughan Williams Symphony No.6, etc.) and the Lyrita recording of Hadley's
The Trees so High
, with Finzi's
Immortality Ode
is unmissable on
SRCD.238
–
review
–
review
:
Recording of the Month
and
review
. Writing in the January 2009
Roundup
I criticised the emusic.com download for placing too many dropouts between tracks in the Finzi. Using Winamp or Songbird or the Windows 7 version of Windows Media Player should solve the problem.
William WALTON (1902-1983)
Troilus and Cressida
– excerpts
Act I: Is Cressida a slave … [9:43]
Act I: Slowly it all comes back [5:51]
Act II Scene 1: How can I sleep [4:00]
Act II Scene 1: If one last doubt, one lurking fear remains … [16:50]
Act III: All's well! Is there no word [11:59]
Act III: Diomede! … Father! … [4:13]
Richard Lewis, Elisabeth Schwarzkopf, Monica Sinclair, John Hauxvell, Geoffrey Wells, Lewis Thomas
Philharmonia Orchestra/William Walton – rec. 1954. ADD/mono
NAXOS CLASSICAL ARCHIVES 9.80131
[52:36] – from
classicsonline.com
(mp3). Not available in the USA, Australia or Singapore.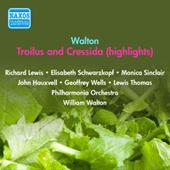 Even though there are two later recordings of the (revised) complete opera, from Lawrence Foster, with Janet Baker, and an excellent version from Richard Hickox on Chandos, this 1955 set of excerpts is still of more than historical value. Though Schwarzkopf apparently disliked the role, you would hardly think so and the composer's direction is, of course, authoritative. At just £1.99 the classicsonline.com download is less expensive than that from emusic.com and, unlike the latter, which barely reaches 160kb/s, it comes at 320kb/s. The mono recording still sounds well – just a trifle dry.
For details of the history of
Troilus and Cressida
on stage and on record, see Len Mullenger's article
here
.
Those in search of more Walton conducted by Walton should not forget two recordings with that title: Lyrita
SRCD.224
(
Portsmouth Point
,
Siesta
,
The Quest
,
Sinfonia Concertante
, etc., from
amazon.co.uk
–
review
and
review
) and EMI
9689442
(2 CDs: Symphony No.1,
Belshazzar's Feast
, Violin and Viola Concertos – from
hmvdigital.com
– see
review
of 8-CD box from which this is excerpted).
William WALTON
Portsmouth Point
[5:34]
Siesta
[4:36]
Scapino
[8:39]
The Wise Virgins
(ballet suite, after
J S BACH
) [19:29]
Joseph Shadwick (violin); London Philharmonic Orchestra/Sir Adrian Boult – rec. 1954. ADD/mono
NAXOS HISTORICAL ARCHIVES 9.80598
[38:28] – from
eclassical.com
(mp3 and lossless) or stream from Naxos Music Library (not available in USA, Australia or Singapore).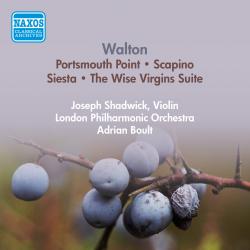 I listened to this in mp3 and in the lossless flac version from eclassical.com and I've no hesitation in saying that the recording has come up so bright and fresh as paint in the latter format, a tribute to the Naxos re-mastering, that it's worth paying a little more ($6.92 – not a price to break the bank) for that version as against classicsonline.com's £1.99 or emusic.com's £3.78. Any one of these is a real bargain when you consider that the LP cost £1.16.5 in 1955 – at least £45 in today's values.
The LPO may not have been a crack orchestra in 1954 but having Boult at the helm more than compensates. This version of
Sheep may safely graze
, from
The Wise Virgins
, in 7" ep format, graced many a primary school assembly for decades.
Surprisingly, AP declared the recorded sound on the 10" Decca LP of
The Wise Virgins
a failure back in 1955, without saying why. He later modified that criticism when all the works here appeared in 12" guise, though still complaining of pre-echo and surface noise, all of which seems to have been removed from the astonishingly good Naxos reissue.
This performance of
The Wise Virgins
also appears on a Beulah reissue,
Ballet by arrangement
,
1PD40
, alongside arrangements by Constant Lambert, Vincenzo Tommasini and Jean Françaix: from
iTunes
(mp3) – see August 2010 Roundup.
Monteverdi on DVD

Claudio MONTEVERDI (1567-1643)
L'incoronazione di Poppea
Philippe Jaroussky (counter-tenor) – Nerone
Danielle de Niese (soprano) – Poppea
Anna Bonitatibus (mezzo soprano) – Ottavia
Max Emanuel Cencic (countertenor) – Ottone
Antonio Abete (bass) – Seneca
Ana Quintans (soprano) – Drusilla
Claire Debobo (soprano) – Fortuna, Pallade, Venere
Katherine Watson (soprano) – Virtù/Damigella
Hanna Bayodi-Hirt (soprano) – Amore
Suzana Ograjanešek (soprano) – Valletto
José Lemos (counter-tenor) – Nutrice/un famigliare di Seneca
Robert Burt (tenor) – Arnalta
Mathias Vidal (tenor) – Lucano
Andreas Wolf (bass) – Tribuno/Liberto
Damian Whiteley (tenor) – Mercurio/Littore Tribuno/un famigliare di Seneca
Juan Sancho – un famigliare di Seneca/Tribuno/Console
David Webb – un famigliare di Seneca/Tribuno/Console
Les Arts Florissants/William Christie
Pier Luigi Pizzi (director, set and costume designer)
rec. live Teatro Real, Madrid, May 2010. DSD.
NTSC. 16:9. Region 0 (region free). PCM stereo/5.1 surround sound.
Subtitles in Italian (original), English, French and German.
VIRGIN CLASSICS DVD 07095191
[2 DVDs: 180:00]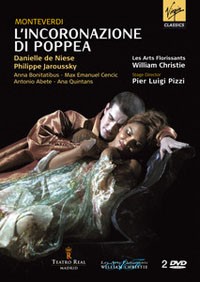 This recording has challenged my belief that
l'Orfeo
and
il Ritorno d'Ulisse
take first and second place in Monteverdi's output with
Poppea
a poor third.
José M Irurzun posted an appreciative review and photograph of this production on our Seen and Heard pages in 2010 –
here
– so it's hardly surprising that I enjoyed the DVDs so much. Firstly, a clear decision was made to opt not for a conflation of the Naples and Venice versions, which usually happens, but for a new edition of the Venice original. That's just one advantage, to which I would add William Christie's sure direction, Philippe Jaroussky's unique voice and Danielle de Niese's vivacious appearance and singing. Not least, too, the director has been content largely to leave well alone, with none of the disfiguring gimmicks which have beset so many recent operatic productions.
Philippe Jaroussky not only sounds the part; he looks it, too in two important respects. Not only is Nero a megalomaniac, he's also uxorious, caring naught for Rome in his besotted love for Poppea. The huge fur cloak which he wears at the outset perhaps helps him, but his facial expressions, aided and abetted by the make-up team are mostly responsible. His very light, soprano-like countertenor is a bit of an acquired taste, but it's one that I acquired some time ago when reviewing his recital recordings and it's his Nero that I shall remember now, rather than Elisabeth Söderström on the Harnoncourt CD set which I own (now Warner Classics
2564692611
, 3 CDs.) In fact, I shall probably choose the Christie DVD as my listening choice in future, even in audio only, rather than the Harnoncourt.
Danielle de Niese brings this production to life; not only is she what psychologists call a YAVIS personality (young, attractive, vivacious, intelligent and successful) but she has the voice to match. She achieves the same effect in the role of Cleopatra in the Christie-directed Glyndebourne DVD recording of Handel's
Giulio Cesare
(
OA0950D
– see
review
.) As there, she tends to go 'a bit overboard at time', as Kirk McElhearn puts it, though less than before – and it's more appropriate to the role of Poppea. If she's a little squally at times, that's not something that bothers me. She's already a pluralist in the role, having played the part under Emanuelle Haïm's direction (Decca
0743339
–
review
).
Anna Bonitatibus is becoming something of a fixture in the Christie pantheon as the put-upon wife – as Dido in
la Didone
and here as Octavia. She also takes the role of the long-suffering Juno in Cavalli's
Ercole Amante
, conducted by Ivor Bolton (Opus Arte
OA1020D
–
review
). Of the three principal singers she gets at least as much applause as the more glamorous protagonists – José Iruzun suggests more than de Niese on the night that he was there – and deservedly so. Her
Addio Roma
is particularly impressive.
Antonio Abete portrays a convincingly weighty Seneca both vocally and in acting terms and Max Cencic is convincing in both respects as Ottone. Indeed, there isn't a single weak member of the cast. A bit of ham acting from José Lemos as the Nurse doesn't come at all amiss.
The accompaniment is not over-large; though two harpsichords may seem extravagant – one from which William Christie directs – in the event the sound is well balanced. Christie's guiding hand ensures that all is well, as, indeed, it does in his two DVD recordings of il Ritorno d'Ulisse (Virgin
4906129
and Dynamic
33641
–
review
) and the DVD of Cavalli's
la Didone
which I recently greatly enjoyed. (Opus Arte DVD
OA1080D
–
review
.)
The costumes are neither period (Roman or renaissance) nor modern but neutral. They may look a bit drab, but they don't distract your attention, and that's a big plus for me. The same is true of the scenery – like the Australian
Don Giovanni
which I've praised in my Download News 2012/20 (Opera Australia
OPOZ56024BD
, blu-ray,
OPOZ56023DVD
), they are pretty minimalist but, again, that's better than setting
Don Giovanni
in a wood or Handel's
Rinaldo
in a school. Basically there are three sets – one each for the palace and Poppea's and Seneca's houses. If, as José Iruzun says, the action is sometimes static, that's as much Monteverdi's fault as anyone's – if there's not much for the singers to do, I'd rather the producer didn't invent something silly for them.
Camerawork and sound are very good indeed – the former is not too 'busy' and the latter is especially effective when heard on a decent audio system. I doubt whether blu-ray would have improved much.
Of all the versions currently available on CD and DVD, this appears to be one of the least expensive at around £20. Not that that should be the only argument in its favour, but it is a strong secondary reason for recommendation.
I do, however, have one serious reservation in that the documentation is almost non-existent. I'm sure from my colleague's Seen and Heard review that the Madrid audience gleaned much more information from their programmes than is available in Virgin's simple bi-fold leaflet.
Documentation – or lack thereof – apart, this is a very strong contender indeed. It dramatically changed my opinion of
Poppea
as an also-ran to
l'Orfeo
and
il Ritorno d'Ulisse
.
Claudio MONTEVERDI
il Ritorno d'Ulisse in patria
(SV325, Ulysses' Homecoming) (1639/40)
Vesselina Kasarova (mezzo-soprano) – Penelope
Dietrich Henschel (tenor) – L'humanita Fragilita/Ulisse
Malin Hartelius (soprano) – Melanto
Jonas Kaufmann (tenor) – Telemaco
Rudolf Schasching (tenor) – Iro
Isabel Rey (soprano) – Minerva/Amore
Martina Janková (soprano) – Fortuna/Giunone
Orchestra La Scintilla of the Zurich Opera House/Nikolaus Harnoncourt
Klaus-Michael Grüber (stage director)
Set Design by Gilles Aillaud
Sound Format: PCM Stereo, DD 5.1
Picture Format: 16:9
DVD Format: DVD 9, NTSC
Subtitles: Italian (Original Language), English, German, French, Spanish, Japanese, Korean.
FSK: 0
Region: 0
Format: NTSC
Rec. live Zurich Opera House, 2002
ARTHAUS MUSIK DVD 101660
[155:00]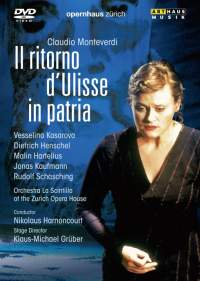 Il Ritorno d'Ulisse
, like the closing cantos of the Odyssey from which the story-line is taken, is a life-enhancing work. Leaving aside the vexed question of its authorship, it has become over the years my favourite of Monteverdi's three operas despite the admitted blandishments of
l'Orfe
o;
Poppea
was still out on probation for me until I watched the Christie DVD, which has convinced me of its merits.
This recording of
il Ritorno
has been available for some time on earlier Arthaus DVDs,
100352
(still available) and
100353
(currently reported to be out of stock). Nikolaus Harnoncourt's earlier Zurich video recording remains available on a budget-price set of five DVDs with the other two Monteverdi operas costing only a few pounds more than the Arthaus versions of the single opera (DG Unitel
0732478
, a bargain for around £22.50).
Peter Grahame Woolf reported on this production for MusicWeb International Seen and Heard –
here
– rating it 'worth seeing but not meriting a substantial special journey', which just about sums up my response to the DVD. Singing and acting are good but not outstanding.
I first got to know this opera from Harnoncourt's pioneering LP recording with the Vienna Concentus Musicus – still available complete on three Warner Teldec CDs for around £10 (
2564696142
) with excerpts at around half that price on Apex
2564615082
–
review
– and that recording is still worth considering: download from
hmvdigital.com.
Reviewing the original DVD release of this Zurich set –
here
– Peter Wells enjoyed the music and the performance but thought that the minimalist production added little to the effect. My own reaction is quite different; sated with clever-clever productions that shift the action in time and place and annoy the viewer with pointless gimmicks, the production and costumes are for me among the main reasons for recommending the reissue.
Even Glyndebourne are at it now, as witness the DVD set of Handel's
Rinaldo
(Opus Arte) which arrived in the same post as the Monteverdi, so the Zurich production comes as a pleasant contrast, even Ulisse's not very fetching fisherman's jumper. We seem to be fortunate with recordings of
Il Ritorno d'Ulisse
in this respect, since the other two DVD sets which I own, both with William Christie and Les Arts Florissants, are also largely gimmick-free, especially the Virgin DVD:
– VIRGIN
4906129
, recorded at Aix Festival, now available again from some dealers
– DYNAMIC
33641
, recorded at Teatro Real, Madrid –
review
One or two aspects of the Dynamic production, such as the live eagle, raised my hackles marginally, but much less so than many of the efforts that I've seen recently. The singing on the Virgin set from the Aix festival is much better than that on the Dynamic, which can now be ruled out in the light of the virtues of the performance on the new Arthaus reissue and on Virgin.
The costumes are vaguely modern, though Melanto wears something more akin to 18th-century. There are minor disappointments, such as the lack of visual clues – Minerva doesn't wear her distinctive helmet and Penelope's spinning wheel and loom are nowhere to be seen – but very little that really irked me. Jupiter and Neptune dressed like Estragon and Vladimir from
Waiting for Godot
came pretty close.
The biggest visual disappointment concerns the royal palace, of which we see the outside looking for all the world like a peasant's cottage with whitewashed walls. For all the minimalism of the Virgin set we see the interior of something a little more elaborate – when the palace is described as debased, that's meant figuratively, not literally – and we see Penelope at her work, making the tapestry by day which she will unpick at night in order to avoid completing it and having to carry out her promise to marry one of the suitors when it's complete.
The idea of having the three suitors manipulate puppets of themselves on a stage the curtain of which is decorated with the Greek word
Theatron
– one for the classicists – works well until it comes to the stringing of the bow. Then we have to have two bows – a small one for the puppets to fail to string and a much larger one for Ulysses to shoot with. Nor is the death of the suitors as spectacular as it can be in some productions.
Despite what I've said about the comparative lack of distraction from the Zurich production, once I've seen a production I usually return to it in audio only. There is no blu-ray equivalent of this DVD set, as far as I'm aware, but I don't think you will be disappointed with either the picture or the sound, even as heard from the TV, but especially if you feed it through a decent audio setup. I shall, therefore, probably find myself listening to these Harnoncourt DVDs in audio only – both on the better of my blu-ray players which links with my main audio system and as played from my computer via the system in my study. In which case, you may well prefer to economise and go for Harnoncourt's Teldec set – our friends at MDT currently have this for less than £10 – or the equally inexpensive Brilliant Classics box for around £8; the latter, directed by Sergio Vartolo, despite some slow tempi, has a strong claim to be the most satisfying version of all and the documentation is
de luxe
, a model of how to present a budget-price recording. This is a scholarly version but the scholarship never gets in the way of enjoyment (Brilliant
93104
).
This Arthaus DVD set has its merits, but if you must have the pictures too, Christie on Virgin remains my first choice.