paid for
advertisements

---
100th birthday of Mieczyslaw Weinberg on December 8, 2019.
Renate Eggbrecht has recorded all 3 violin Sonatas
FOGHORN Classics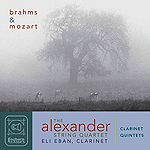 Mozart Brahms
Clarinet Quintets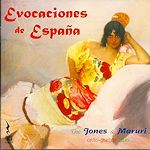 New Releases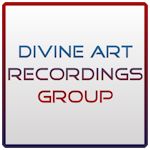 Click to see New Releases
Get 10% off using code musicweb10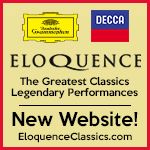 Follow us on Twitter
Editorial Board
MusicWeb International
Founding Editor
Rob Barnett
Editor in Chief
John Quinn
Seen & Heard
Editor Emeritus
Bill Kenny
MusicWeb Webmaster
David Barker
Postmaster
Jonathan Woolf
MusicWeb Founder
Len Mullenger
Discs for review may be sent to:
Jonathan Woolf
76 Lushes Road
Loughton
Essex IG10 3QB
United Kingdom
Ph. 020 8418 0616
jonathan_woolf@yahoo.co.uk
---
Your clickable banner could be here: details If you cannot see an advert click here.




---

| | |
| --- | --- |
| LATEST CD & DVD REVIEWS | |




84 reviews completed so far this month.

Samuel BARBER (1910-1981) An American Romantic Conspirare/Craig Hella Johnson rec. 2011 HARMONIA MUNDI [ST] Well worth a look if you're interested in choral music.

Luigi CHERUBINI (1760-1842) Symphony Richard STRAUSS (1864-1949) Tod und Verklärung Ferruccio BUSONI (1866-1924) Berceuse élégiaque, Tanzwalzer Philh-SO of New York/Guido Cantelli rec. 1954 PRISTINE AUDIO [JQ] Another release of live performances that show us what an exceptional talent was Guido Cantelli.

Claude DEBUSSY (1862-1918) Children's Corner, Suite bergamasque, Arabesques Angela Hewitt (piano) rec. 2011 HYPERION [WH] An outstanding Debussy recital, intelligently planned and superbly played.

Maurice DURUFLÉ (1902-1986) Requiem Robin MILFORD (1903-1959) Mass for Five Voices Christine Rice (mezzo) Mark Stone (baritone) Guy Johnston (cello) Tristan Mitchard (organ) The Choir of Somerville College, Oxford/David Crown rec. 2011 STONE RECORDS [JQ] A decent Duruflé Requiem with an enterprising coupling.

Johann Jacob FROBERGER (1616-1667) Suites and Toccatas Alina Rotaru (harpsichord) rec. 2011 CARPE DIEM [FD] The rewards are endless.

Carl ORFF (1895-1982) Carmina Burana Kiera Duffy (soprano) Marco Panuccio (tenor) Daniel Schmutzhard (baritone) MDR SO & Ch/Kristjan Järvi rec. 2012 SONY CLASSICAL [DM] An anti-climax in every sense; one for the sale bins.

Giovanni Benedetto PLATTI (1697-1763) Sonatas Rüdiger Lotter (violin) Sebastian Hess (cello) Florian Birsak (fortepiano) rec. 2010 OEHMS CLASSICS [JV] An eloquent dialogue between the three instruments.

Mieczysław WEINBERG (1919-1996) Rhapsody on Moldavian Themes, Symphony 6 Glinka Choral College Boys' Choir/Vasily Grachev St Petersburg State SO/Vladimir Lande rec. 2010 NAXOS [Byz] This must be the new first choice for Weinberg 6.

RECORDING OF THE MONTH Golden Jubilee! Works by Casken, Dove & MacMillan Kerry Beaumont (organ) HERALD [Byz] Masterly, confident, expressive, technically brilliant, making the most of this organ's amazing capabilities.

RECORDING OF THE MONTH The Guerra Manuscript Vol. 2 17th century secular Spanish vocal music Juan Sancho (tenor) Ars Atlántica (Eligio Luis Quinteiro (guitar) Manuel Vilas (harp) rec. 2009 NAXOS [JV] A disc full of gems.


You can find all the Christmas CD reviews HERE.

NEW and RECENT ARTICLES

Download News 2012/24 by Brian Wilson

Musicweb International's Recordings of The Year 2012

NOTICES

eClassical's Advent discounts: 50% off 1 BIS and 1 Pentatone recording each day until Christmas

Have you seen the NMC Map of contemporary music?

Discs received for review A new feature; updated monthly

Shopping on-line? Help us by doing it through MusicWeb Sales page

Advice for Windows Vista Users wishing to play sound samples from reviews

Other reviews - reviews that don't fit in the normal range of classical music (e.g. nostalgia, light music) will be published as a group on the second Monday of the month. They can be found in Misc M-L of the monthly index.



MUSICWEB Special Offer

We had great success with selling the Haydn Symphonies as mp3 files put onto CD (see review). This time we offer the complete organ works of J.S.Bach played by Kevin Bowyer on 8CDs containing 320 kbps mp3 files and a complete set of notes as a pdf file. You can buy these through MusicWeb for just £23 post-free here. Reviews by Brian Wilson and Kirk McElhearn
Same Price: Complete Haydn Symphonies on mp3 CDs review

NOTE: These sets cannot be played on a normal CD player. You will need one of the following: a computer; a portable MP3 device (like an iPod, but not limited to iPods) a DVD player; the latest generation of in-car disc players.

Arkivmusic has over 4000 ArkivCDs which are digital remakes of out-of-print CDs available nowhere else.
New issues now contain full booklet notes link
---

MusicWeb - The International Web Site Founder: Len Mullenger [UK], Classical Editor: Rob Barnett [UK], Regular Reviewers: Steve Arloff [UK], Guy Aron [Australia], Tony Augarde [UK], Terry Barfoot [UK], Melinda Bargreen [USA], David J. Barker [Australia], Rob Barnett [UK], Nick Barnard [UK], Robert Beattie [UK], Dave Billinge [UK], Peter Bright [UK], Byzantion [UK], Colin Clarke [UK], Dominy Clements [Netherlands], Michael Cookson [UK], Hubert Culot [Belgium], Evan Dickerson [UK], Gavin Dixon [UK], Robert J. Farr [UK], Christopher Fifield [UK], Göran Forsling [Sweden], John France [UK], Patrick Gary [USA], Pierre Giroux [CAN], Paul C. Godfrey [UK], Michael Greenhalgh [UK], William Hedley [France], Gary Higginson [UK], Neil Horner [UK], Robert Hugill UK], David Jennings [UK], Bill Kenny [UK], William S Kreindler [USA], Ian Lace [UK], Em Marshall-Luck [UK], Oleg Ledeniov [USA]Rob Maynard [UK], David A McConnell [USA], Kirk McElhearn [France], Robert McKechnie [UK], Ralph Moore [RMo] [UK], Dan Morgan [UK], Margarida Mota-Bull [UK], Glyn Pursglove [UK], John Quinn [UK], Carla Rees [UK], Brian Reinhart [USA], Donald Satz [USA], Mark Sealey [USA], John Sheppard [UK], George Stacy, Paul Steinson [UK], Kevin Sutton [USA], Bert Thompson [USA], Simon Thompson [UK], Zane Turner [Australia], Steve Vasta [UK], Johan van Veen [Netherlands], Raymond Walker [UK], Derek Warby [UK], Brian Wilson [UK], Jonathan Woolf [UK] Leslie Wright [USA]. A complete list of contributors can be seen here

---



EXPLORE MUSICWEB INTERNATIONAL


MusicWeb International thank Naxos for the no-strings use of their server to mount the website.

Disclaimer
Any opinions expressed in reviews or articles on this site are those of the author and do not necessarily represent the views of the site owner, Len Mullenger or the Editors. Reviewers and authors retain copyright in their work unless it has been paid for or commissioned by the site owner.
MusicWeb International is a registered Trade Mark 2265784
MCPS/PRS Online Exploitation Licence LE000498
Discs for review may be sent to
Len Mullenger, MusicWeb International, 95 Arnold Avenue, Coventry, CV3 5ND, UK. mobile 07913 999009
MusicWeb Visitor Loyalty
In 12 months
96,000 visitors visited MusicWeb more than 200 times
in addition another
56,000 visited more than 100 times
63,000 more than 50 times (approx once a week)
67,000 more than 25 times
59,000 more than 15 times
60,000 more than 10 times (approx once a month)

---

Recorded Classical Music, Film Music, Soundtrack, Nostalgia and Jazz and live concert reviews plus Composer profiles
are available from MusicWeb. <http://www.musicweb-international.com>.
Make this your home page. What to do if you do not like the way our pages look
Donate and keep us afloat
Recordings of the Month
March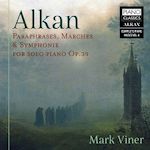 piano music Vol 4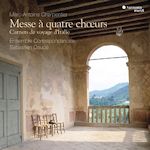 Charpentier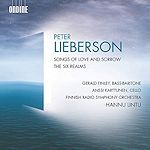 Songs of Love and Sorrow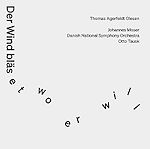 Thomas Agerfeldt OLESEN
Cello Concerto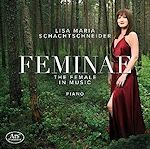 The female in Music
February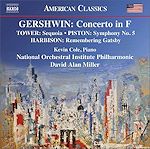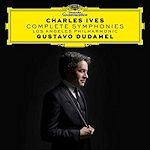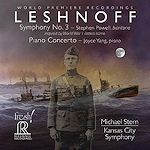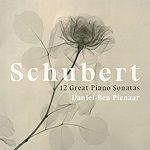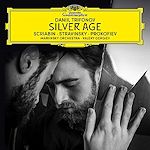 January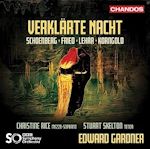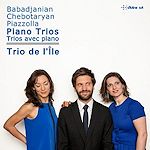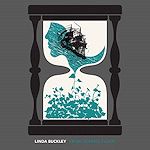 Linda BUCKLEY
From Ocean's Floor