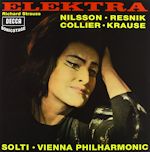 CD and Blue-ray Audio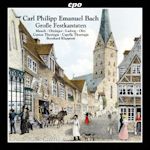 CPE Bach Cantatas
a revelation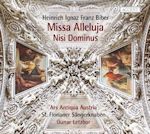 Biber: Sacred Choral Works
Don't miss it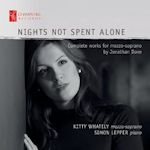 Jonathan Dove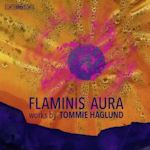 Tommie Haglund
Unique and Powerful music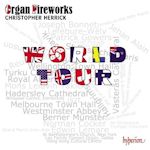 Organ Fireworks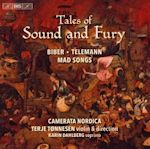 Highly Entertaining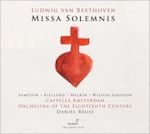 A triumphant performance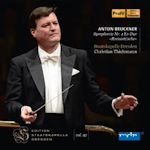 Bruckner Symphony 4
One of the finest I have heard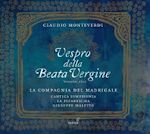 A most joy-inducing recording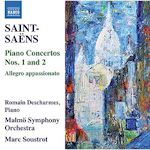 A winning partnership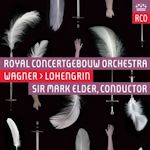 A Lohengrin to treasure.
---



Gerard Hoffnung CDs

Donate and get a free CD
New Releases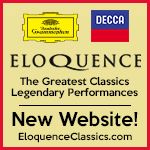 Follow us on Twitter
Editorial Board
MusicWeb International
Founding Editor
Rob Barnett
Seen & Heard
Editor Emeritus
Bill Kenny
Editor in Chief
Vacant
MusicWeb Webmaster
David Barker
MusicWeb Founder
Len Mullenger
Amilcare PONCHIELLI (1834-1886)
Fantasy on Motifs from the Opera La Traviata for Trumpet and Orchestra (1869) [11:15]
Euphonium Concerto in E-flat, Op 155 (1872) [13:23]
Trumpet Concerto in E-flat, Op 198 (1867) [10:05]
Gran Capriccio in F minor for Oboe and Orchestra, Op 80 [11:20]
Trumpet Concerto in F, Op 123 (1866) [14:20]
Giuliano Sommerhalder (trumpet); Roland Fröscher (euphonium); Simone Sommerhalder (oboe)
Mecklenburg State Orchestra, Schwerin/Matthias Foremny
rec. Staatstheater, Schwerin, Germany, June and July (trumpet) 2010
MUSIKPRODUKTION DABRINGHAUS UND GRIMM MDG 901 1642-6 [60:58]

Instrumental works by Italian opera composers always come as a surprise. This program proves more unexpected than most. The wind concerto probably isn't a genre that immediately suggests Ponchielli, offhand. Before hitting his stride as an opera man, the composer spent his galley years as a wind-band conductor; four of these works date from that stage of his career. The early, undated Gran Capriccio was originally for oboe and piano, though the score's indications of "tutti" and so forth suggest that it was conceived for orchestral performance. The present realization is by Wolfgang Höhensee. Max Sommerhalder expanded the original wind-band accompaniments of the other four items for orchestra.

The three official concertos and the capriccio all follow the same basic pattern. Each begins with an introductory ritornello of the sort that might herald a full three-movement concerto, with those of the euphonium concerto and Opus 123 being fairly substantial. With the solo entry, however, the form broadly follows the tripartite aria-and-cabaletta model of bel canto opera, with each theme subject to embellishment and variation. In the capriccio, contrasting episodes provide additional, "horizontal" variety in the cabaletta section.

The music itself is all appealingly wrought and displays an almost extravagant level of melodic fecundity. Don't expect the sweeping, veristic style of La Gioconda, however. The broad, ornamented lyric lines are straight out of bel canto, while elsewhere there's a rhythmic snap - as in the jaunty little march theme at 4:02 of the E-flat concerto - that's more nearly akin to early-to-middle Verdi.

The Traviata fantasy might suggest something cheesy, in the order of all those Maurice André transcriptions of the 1970s and 1980s. In fact it leaves a much more positive impression than that. Ponchielli wrote it for the tromba, a larger, lower instrument than the standard Italian cornetto. While the composer does throw in some upward excursions, he also exploits the instrument's warm, expressive tenor midrange in cantabile melodies. Operaphiles expecting an analogue to Liszt's operatic fantasies for piano, however, may be taken aback by a potpourri of mostly inconsequential choruses rather than popular arias. Among the latter, only the tenor's De' miei bollenti spiriti and the theme of - for lack of a better description - Violetta's death ensemble come into play.

The soloists are all excellent. Giuliano Sommerhalder's clear, open tone transcends the stereotype of the virtuoso trumpeter. He shapes the ornamental bits and the cantabiles alike with a natural-sounding flexibility though his moments of impulsive rushing are less well considered. He projects each note with a pillowy, unpressed tone, even in staccatos. The rapid-fire writing in the concluding portion of Op. 123 dazzles, as does the row of perfect trills that follows. He phrases that tenor melody in the Traviata fantasy with a "vocal" sensitivity.

Unlike the trumpet, the euphonium doesn't immediately lend itself to flourishes. Its horn-like mouthpiece must be devilishly difficult to control though it's well-suited to lyrical writing. Roland Fröscher acquits himself well, even if all the notes in the fancy passagework don't quite speak dead center. The oboist in the Gran capriccio, Simone Somerhalder, produces a nice, full tone, plangent but never wheezy. She's expressive in the legato lines and deft in the decorations. I'd like to hear her in the Mozart and other standard concertos.

Matthias Foremny leads assured, stylish performances. I actually thought I was hearing Italian players, albeit very well-disciplined ones, before I checked the booklet.That said, the inner strings betray a few dry moments, if you listen closely. The recordings, as heard in ordinary stereo, are fine. I attribute the more vivid registration of the orchestra in the capriccio to a fuller, more vivid orchestral arrangement rather than to a difference in engineering. The soloists are front and center, but not exaggeratedly so.

Stephen Francis Vasta
Stephen Francis Vasta is a New York-based conductor, coach, and journalist.