paid for
advertisements

<!- Forgotten to FEb 2023-->
FOGHORN Classics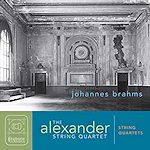 Brahms String Quartets

All Foghorn Reviews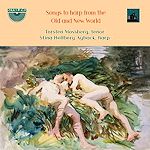 Songs to Harp from
the Old and New World

all Nimbus reviews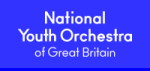 Follow us on Twitter
Editorial Board
MusicWeb International
Founding Editor
Rob Barnett
Editor in Chief
John Quinn
Contributing Editor
Ralph Moore
Webmaster
David Barker
Postmaster
Jonathan Woolf
MusicWeb Founder
Len Mullenger
Your clickable banner could be here: details If you cannot see an advert click here.




---

| | |
| --- | --- |
| LATEST CD & DVD REVIEWS | Tuesday August 28th |

207 reviews completed so far this month.

Leonard BERNSTEIN (1918-1990) Arias and Barcarolles Samuel BARBER (1910-1981) The school for scandal David DIAMOND (1915-2005) Elegy in memory of Maurice Ravel Jane Bunnell (mezzo) Dale Duesing (baritone) Seattle SO/Gerard Schwarz rec. 1990/91 NAXOS AMERICAN CLASSICS [DM] Worth hearing for the Barber and Diamond; the Bernstein is eminently forgettable.

Ferruccio BUSONI (1866-1924) Doktor Faust, Arlecchino, Comedy Overture, Berceuse Élégiaque, Rondo Arlecchinesco London PO/Sir Adrian Boult rec. 1949-62 IMMORTAL PERFORMANCES [JS] Should appeal to all Busoni enthusiasts.

Pietro MASCAGNI (1863-1945) Cavalleria rusticana Ruggero LEONCAVALLO (1857-1919) Pagliacci Sherrill Milnes, Plácido Domingo, Teresa Stratas, Tatiana Troyanos, Metropolitan Op O & Ch/James Levine rec. 1978 SONY CLASSICAL [GF] With a well-nigh perfect Pagliacci and a slightly flawed Cavalleria rusticana this is a good buy.

Giuseppe Saverio MERCADANTE (1795-1870) Don Chisciotte Ugo Guagliardo, Domenico Colaianni, San Pietro a Majella Ch, Naples; Czech Chamber Soloists, Brno/Antonio Fogliano rec. 2007 NAXOS [RMo] Will not pass as much more than a mild curiosity.

Gioacchino ROSSINI (1792-1868) Armida Cecilia Gasdia, Chris Merritt, William Matteuzzi, I Solisti Veneti/Claudio Scimone rec. 1991 BRILLIANT CLASSICS [RH] Highly desirable … contains some fine things.

Richard STRAUSS (1864-1949) Four last songs, Das was sehr gut, Mandryka, Morgen mittag um elf Anne Schwanewilms, Gürzenich O Köln/Markus Stenz rec. 2011 ORFEO [JQ] Some lovely Strauss singing but the account of Vier letzte Lieder fails to challenge the best.

La Bella Minuta - Florid songs for cornetto around 1600 Bruce Dickey (cornett) Claudia Pasetto, Leonardo Bartolotto Alberto Rasi (viola da gamba) Maria Christina Cleary (harp) Liuwe Tamminga (organ) rec. 2011 PASSACAILLE [JV] This disc impressively documents the art of the cornett and the brilliance of the cornettists of the time around 1600.

RECORDING OF THE MONTH Filia Sion Gregorian chant & works by Perotinus, de Grudencz & von Bingen Vox Clamantis/Jaan-Eik Tulve rec. 2010 ECM NEW SERIES [DC] Truly magical.


The Great Russian Pianists - The Original Piano Roll Recordings rec. 1908-1933 DAL SEGNO [SA] If you like being 'gobsmacked' by music and performances then this is the disc to do it.

Julius Klengel - A Celebration Raphael Wallfisch, Sebastian Comberti, Sarah Butcher, Ben Chappell, Joely Koos (cello) Martin Ennis (organ) rec. 2009-11 CELLO CLASSICS [JW] Klengel was one of the most important figures in the history of the cello.

NEW and RECENT ARTICLES

August Download Roundup #2 by Brian Wilson

Masterwork Index: Aida ~~ La Bohème

NOTICES

The Malcolm Arnold Festival, Northampton 21-22 Ocober
includes the World Premiere of The Dancing Master plus Strauss Die Fledermaus
Julian Lloyd Webber plays the Delius cello concerto
A night at the ballet. Suites from Sleeping Beauty and Nutcracker and three Arnold Ballet scores (The programme will include Hobson's Choice, David Copperfield, Sarabande and Polka and Bridge on the River Kwai march.)

Have you seen the NMC Map of contemporary music?

Discs received for review A new feature; updated monthly

Shopping on-line? Help us by doing it through MusicWeb Sales page

Advice for Windows Vista Users wishing to play sound samples from reviews



MUSICWEB Special Offer

We had great success with selling the Haydn Symphonies as mp3 files put onto CD (see review). This time we offer the complete organ works of J.S.Bach played by Kevin Bowyer on 8CDs containing 320 kbps mp3 files and a complete set of notes as a pdf file. You can buy these through MusicWeb for just £23 post-free here. Reviews by Brian Wilson and Kirk McElhearn
Same Price: Complete Haydn Symphonies on mp3 CDs review

NOTE: These sets cannot be played on a normal CD player. You will need one of the following: a computer; a portable MP3 device (like an iPod, but not limited to iPods) a DVD player; the latest generation of in-car disc players.

Arkivmusic has over 4000 ArkivCDs which are digital remakes of out-of-print CDs available nowhere else.
New issues now contain full booklet notes link
---

MusicWeb - The International Web Site Founder: Len Mullenger [UK], Classical Editor: Rob Barnett [UK], Regular Reviewers: Steve Arloff [UK], Guy Aron [Australia], Tony Augarde [UK], Terry Barfoot [UK], Melinda Bargreen [USA], David J. Barker [Australia], Rob Barnett [UK], Nick Barnard [UK], Robert Beattie [UK], Dave Billinge [UK], Peter Bright [UK], Byzantion [UK], Colin Clarke [UK], Dominy Clements [Netherlands], Michael Cookson [UK], Hubert Culot [Belgium], Evan Dickerson [UK], Gavin Dixon [UK], Robert J. Farr [UK], Christopher Fifield [UK], Göran Forsling [Sweden], John France [UK], Patrick Gary [USA], Pierre Giroux [CAN], Paul C. Godfrey [UK], Michael Greenhalgh [UK], William Hedley [France], Gary Higginson [UK], Neil Horner [UK], Robert Hugill UK], David Jennings [UK], Bill Kenny [UK], William S Kreindler [USA], Ian Lace [UK], Em Marshall-Luck [UK], Oleg Ledeniov [USA]Rob Maynard [UK], David A McConnell [USA], Kirk McElhearn [France], Robert McKechnie [UK], Ralph Moore [RMo] [UK], Dan Morgan [UK], Margarida Mota-Bull [UK], Glyn Pursglove [UK], John Quinn [UK], Carla Rees [UK], Brian Reinhart [USA], Donald Satz [USA], Mark Sealey [USA], John Sheppard [UK], George Stacy, Paul Steinson [UK], Kevin Sutton [USA], Bert Thompson [USA], Simon Thompson [UK], Zane Turner [Australia], Steve Vasta [UK], Johan van Veen [Netherlands], Raymond Walker [UK], Derek Warby [UK], Brian Wilson [UK], Jonathan Woolf [UK] Leslie Wright [USA]. A complete list of contributors can be seen here

---



EXPLORE MUSICWEB INTERNATIONAL


MusicWeb International thank Naxos for the no-strings use of their server to mount the website.

Disclaimer
Any opinions expressed in reviews or articles on this site are those of the author and do not necessarily represent the views of the site owner, Len Mullenger or the Editors. Reviewers and authors retain copyright in their work unless it has been paid for or commissioned by the site owner.
MusicWeb International is a registered Trade Mark 2265784
MCPS/PRS Online Exploitation Licence LE000498
Discs for review may be sent to
Len Mullenger, MusicWeb International, 95 Arnold Avenue, Coventry, CV3 5ND, UK. mobile 07913 999009
MusicWeb Visitor Loyalty
In 12 months
96,000 visitors visited MusicWeb more than 200 times
in addition another
56,000 visited more than 100 times
63,000 more than 50 times (approx once a week)
67,000 more than 25 times
59,000 more than 15 times
60,000 more than 10 times (approx once a month)

---

Recorded Classical Music, Film Music, Soundtrack, Nostalgia and Jazz and live concert reviews plus Composer profiles
are available from MusicWeb. <http://www.musicweb-international.com>.
Make this your home page. What to do if you do not like the way our pages look
Donate and keep us afloat
New Releases
<!- Bridge end Sept 2022 -->


<!- cpo end Sept 2022 --> all cpo reviews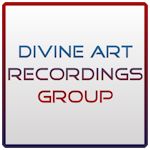 Click to see New Releases
Get 10% off using code musicweb10
All Divine Art reviews