3.6 million views and counting – The story of a YouTube pianist's channel
by Phillip Sear
Introductory: Phillip Sear started his YouTube channel - 'PSearPianist' - in August 2007. It contains videos of home performances on his Kawai piano (and a few on melodica) in various genres. Although the channel focuses on forgotten, public domain classical piano works, it also has some movie theme arrangements, novelty rags, and own arrangements of and improvisations on popular songs and standards.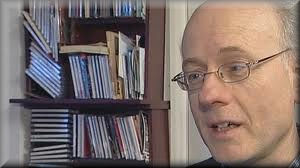 My YouTube channel's origins lie in an afternoon I spent circa 2004 recording some simple pieces with a local oboe teacher for high school music technology exams - the students were tested on their ability to capture live performances. I was struck by how well this 'session approach' - turn up and play - worked for straightforward pieces, and how listenable results could be obtained with relatively little effort.
Two or three years later, having had a digital camera with video capabilities as a birthday present, I became aware of YouTube. I was attracted by the idea of making one or two recordings to serve as 24/7 audition material for anyone thinking of booking me to play. At the time I was providing piano music for civil wedding ceremonies at a local country house hotel, so I thought that a few videos would help with promotion.
I started the channel with one or two recordings of Heller studies - attractive music known to piano students but not to many others. YouTube only started in 2005, and although I was by no means a pioneer, the classical music content was limited. In 2007 it was easily possible to be the first to record an individual Chopin nocturne or Beethoven sonata, and even now, channel longevity and the resulting cumulative view-counts ensure that some early videos made by other players still appear at the top of lists of search results. I decided to record some intermediate pieces that all piano students like to play - for example, Daquin's
Le Coucou
and C.P.E. Bach's
Solfegietto
- and those videos remain popular.
Once I had developed a process for preparing, videoing and editing performances, it soon became part of my piano practice routine. Being otherwise occupied with collaborative pianism (accompanying) it was great to be able to choose pieces I wanted to play for myself, and have the incentive to perfect them to share with others. Spontaneity and speed of editing are key, so that is why - even at the expense of sound quality - I have always used a camera with integrated microphones. My recordings are not intended to compete with CDs - even if I had the best recording equipment available, I only have a boudoir grand piano, and the bass notes from that cannot compete with a Steinway Model D. However, I have always chosen repertoire to suit the capabilities of the instrument.
A few words about repertoire: apart from a few popular items, I focus on the huge quantity of published piano music that has neither made it into the standard recital repertoire nor been judged commercially viable for specialist CDs. I have drawn on my collection of sheet music assembled over the last 40 years or so. There used to be local second-hand bookshops with music sections - Holleyman & Treacher in Brighton, and Kim's Bookshop in Worthing for example - but both of these, and several others around where I live in south eastern England, have now closed. Most of my recent acquisitions (far fewer than before) are from Oxfam bookshops and other charity stores.
As one door closes, another opens, and I am indebted to IMSLP, the University of Rochester Sibley Library and other websites from which one can download digital versions of public domain scores - and to the individuals who laboriously scan items in their physical collections and make them freely available. These sources have given me access to much European and American piano music which would otherwise be found in the UK only in specialist libraries, if at all.
I keep the downloaded scores on a hard drive, and, to save printing and storage, I usually view and play them from a 22" flatscreen monitor attached to a netbook and operated by a wireless keyboard and mouse. This allows me to try out many new pieces each week. Most of my videos are played direct from screen, and the page turning is far easier than with paper copies. The screen is large enough to allow three-page views.
Although I do present some complete sets of pieces on single videos, I usually cherry-pick the best pieces out of suites or other collections posted under a single opus number. Many individual gems of piano writing are ignored because they are obscured by dull musical neighbours. However, I do believe in the concept of total immersion in the music of a composer before playing single works, so, where possible, I will play through and listen to as much music by a composer as I can before recording any. Appreciating the context of an individual piece is vital, and these days, too many students learn pieces from compilations covering several centuries of music, and get to know next to nothing about the composers, their other works or their contemporaries.
Looking back at what I have played on YouTube to date, here are just a few composers, active in the early 20th century whose piano music merits further investigation, and not just by me: from Germany, Heinrich Neal; from Flanders, Roger Herberigs; from France, Opol Ygouw (a pseudonym for Léopold Gouvy); and from the US, Louis Adolphe Coerne. I have recorded much salon and parlour music, because it appears particularly well-suited to the YouTube medium, and seems to appeal to the many viewers for whom every piece of music is a 'song'. I should like to single out the harmonically-refined salon pieces of Théodore Lack - who is remembered today more for having commissioned Debussy's 'Le petit Nègre' than for his own - and also the work of the fascinating Hungarian-born hispanophile Czerny pupil, Oscár de la Cinna.
An individual work which a viewer kindly alerted me to, and typifies the sort of repertoire I like to champion on the channel is 'Sakuntala before Shiva' - a set of piano arrangements by Sergius Tolstoy and Vladimir Pohl of music played in Moscow in 1913-14 by the Indian musician Inayat Khan. I am always motivated to play music that has an interesting story behind it - for example, I will always try to research the dedicatees of the music I play.
Where do I go from here? Well, I am always striving to improve the sound quality of the videos, and am now on my third camera. I am unlikely to run out of music to play. To the best of my knowledge, Liszt and his contemporaries never complained of having exhausted the piano repertoire - and we have well over 100 more years of music to add to what was available to them. Just to give one example: some while back I came across the salon music of the prolific 19th century American composer Charles Grobe, whose Op. 1990 - freely downloadable from IMSLP - is 'The Old Oaken Bucket - Retrospective Mazurka'. I could not find anything interesting in this piece, which gives every impression of being churned out to meet a publisher's deadline. However, it runs to some six pages of score. If that opus number is correct, I would conservatively estimate that Grobe must have produced at least 7,500 pages of music. Were I to play through all that, who knows if I might find a hidden gem! On a more exalted level, there is the set of 78 salon pieces that make up the Op. 327 of Carl Bohm. I have only been able to view about a dozen of them, but a complete performance (5 hours or so) would make for an interesting piano marathon.
Phillip Sear
April 2012
Phillip Sear's YouTube channel is at
http://www.youtube.com/PSearPianist
and more information about him can be found on
http://www.psear.co.uk
<!- paste above here ->