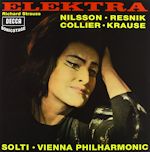 CD and Blue-ray Audio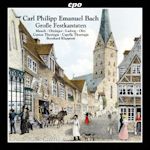 CPE Bach Cantatas
a revelation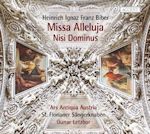 Biber: Sacred Choral Works
Don't miss it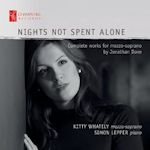 Jonathan Dove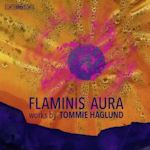 Tommie Haglund
Unique and Powerful music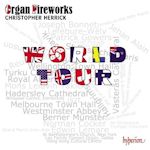 Organ Fireworks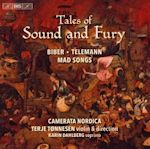 Highly Entertaining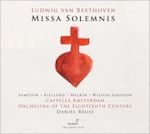 A triumphant performance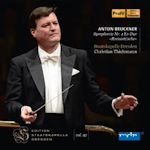 Bruckner Symphony 4
One of the finest I have heard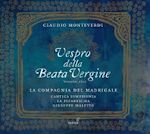 A most joy-inducing recording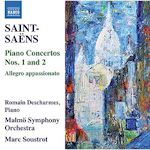 A winning partnership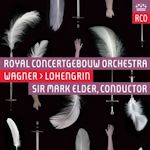 A Lohengrin to treasure.



Buy through MusicWeb
for £10.00 postage paid World-wide.




Johannes BRAHMS (1833 – 1897) arr. Joseph JOACHIM (1831 – 1907)
21 Hungarian Dances [51:24]
Oscar Shumsky (violin); Frank Maus (piano)
rec. no recording dates or venues given; MusicMasters Inc. 1998
NIMBUS NI 2552 [51:24]




 
If this set of the Hungarian Dances was really made in 1998, when Shumsky would have been eighty-one, then it demonstrates that he retained that fabled technique almost to the very end. He died in 2000. As with so many other MusicMasters discs on Nimbus recording details such as this are sketchy, to say the least, and we can't be sure as to the recording location(s) involved. (see below)The acoustic is a touch billowy for my taste, and there was, from the sound of it, more than one session involved to tape the entire set of twenty-one. Still – what playing!
 
I needn't reprise my admiration for the violinist but shall register, once again, my disappointment that more of his London concerts were not preserved. His Barbican Elgar Concerto was astonishingly good. Equally evidence does exist of his Brahms Concerto – you can see the film on YouTube – and the sonatas have recently been released by Nimbus, which means that his Brahms discography is now happily extended one way or another. Let's also not forget the fabled Primrose Quartet recording of the Op.67 Quartet; Shumsky was the first violinist in that august foursome.
 
Richness of tone, timbral variety, sleights of bowing sophistication, rapidity of expressive gestures, a kaleidoscopic control of rubati, and an ethos of absolute conviction mark out these performances. Sample the masculine traversal of the First in G minor to savour its passionate climax. Or try the control and relinquishment and re-establishment of the metric pulse in the succeeding D minor with its elements of pathos as well as its bristling projection. All these are characterised with commanding eloquence. The noble patina of the Fourth in B minor with Shumsky's pleading effusions and whistling insouciance spiced with melancholy, attests to an all-round encapsulation of these little emotional dramas. In the famous Fifth he evinces fire and energy. In the no-less attractive Seventh in A major we find droll raillery dispatched with nonchalant elegance and variegated tone; charm in abundance. The Tenth is a kind of Hungarian hoe-down spiced with knowing rubati by Shumsky and his able collaborator Frank Maus. The subtle evocations of the D minor (No.11) are duly explored whilst the youthful brimstone of the G minor (No.16) respond finely to the undiminished fire of the veteran fiddler. There is pathos in the Magyar-Semitic caste of No.17, and sonorous expressivity in No.20 in D minor. The pirouetting and effortless sounding E minor brings home the goods in resounding style.
 
I hadn't encountered these performances before, which makes their appearance here so welcome a surprise. And surprises of this kind can't come along too often.
 
Jonathan Woolf

See also review by Nick Barnard

Adrian Farmer of Nimbus adds:

The recording of the Brahms Hungarian Dances were made in the ballroom studio at Wyastone Leys by Nimbus. The two day session proved to be the last recordings Shumsky made with us. I don't have an exact date to hand, because we have no documents relating to the session in the files, but late 1980s would be about right. Prior to release our wonderful but
often stormy relationship with Oscar came to an end and we gave him the Brahms tapes as a parting gesture of goodwill. He passed them to MusicMasters, and through this circular route, 20 years on, they have found their way home to Wales. I produced all of Oscar's Nimbus sessions and never ceased to marvel at his consumate command of the instrument. The session that most stays with me was the first - the Ysaye Solo Sonatas - he simply stood, relaxed and motionless and delivered these monstrously diffcult pieces with no apparent strain and with very little request for help from the editor's razorblade. He was a master.
 



Gerard Hoffnung CDs

Donate and get a free CD
New Releases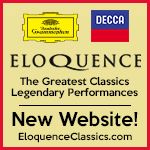 Follow us on Twitter
Editorial Board
MusicWeb International
Founding Editor
Rob Barnett
Seen & Heard
Editor Emeritus
Bill Kenny
Editor in Chief
Vacant
MusicWeb Webmaster
David Barker
MusicWeb Founder
Len Mullenger