paid for
advertisements

<!- Forgotten to FEb 2023-->
FOGHORN Classics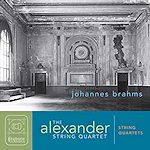 Brahms String Quartets

All Foghorn Reviews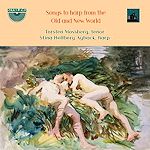 Songs to Harp from
the Old and New World

all Nimbus reviews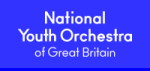 Follow us on Twitter
Editorial Board
MusicWeb International
Founding Editor
Rob Barnett
Editor in Chief
John Quinn
Contributing Editor
Ralph Moore
Webmaster
David Barker
Postmaster
Jonathan Woolf
MusicWeb Founder
Len Mullenger



Nathan Milstein in Portrait: Some Memories of a Quiet Musician
A film in two parts by Christopher Nupen
Featuring interviews with Nathan Milstein in conversation with Christopher Nupen, and Pinchas Zukerman with contributions by Thérèse Milstein and Yuri Nagai
Includes Nathan Milstein (violin) in performance, with Georges Pludermacher (piano), playing Beethoven Kreutzer Sonata and Bach Chaconne
rec. 1986, Berwaldhallen, Stockholm
ALLEGRO FILMS A06CND [2 DVDs: 225:00]

---


"The violinists' violinist … Everyone in our world treasures him … He disdains fanfare and flattery. He is a man neither in need nor in awe of fame." - Pinchas Zukerman during the Kennedy Centre Awards in honour of Nathan Milstein

This is the second and very welcome Christopher Nupen film to be released on DVD. The first release featuring the life and music of Sibelius was one of my six recordings of 2006. For further details about Nupen's films please see the footnote at the end of this review.

Christopher Nupen's deep understanding and knowledge of music, and empathy and sympathy for artists is always apparent in his work. His interviews dig deeper, reveal so much more. It took Nupen three years of gentle, patient coaxing to persuade the retiring Milstein to participate in this project. Milstein's mother had impressed on him that he should avoid publicity. How refreshing and in marked contrast to some of today's posing artists!

The interviews, with Nupen and Milstein's friend Pinchas Zukerman, are a delight, revealing, often very wittily, Milstein's memories of a host of musical personalities. They include how he impressed his teacher Leopold Auer - "I learned more from my fellow pupil's virtues and vices!" - and his close friends and working colleagues Heifetz and Piatigorsky, and Ysaÿe and Rachmaninov.

The DVD includes arresting performances of the Bach Chaconne and, with Georges Pludermacher, of the Beethoven Kreutzer Sonata from Milstein's legendary last recital in the Berwaldhallen in Stockholm in 1986. Milstein was 82 at the time and these astonishing performances are impressive by any standards never mind by a man of such an age. A day or so before the concert and recording - lights and microphones had all been set up so cancellation would have been difficult - Milstein's first finger started to pain him. Incredibly he was able to work out different fingerings to enable him to play without any detriment to his performance. This was a mark of real artistic genius and dedication but, as we learn, this was typical of Milstein: regularly re-examining works to see how he could keep improving his playing and maintain a fresh approach.

Just one or two minor carps. It would have been helpful to have had identifying captions for the short excerpts from show pieces, performed by Milstein, interspersed among the interviews, such as: Paganini's Caprices Nos. 5 and 13, Mussorgsky's Hopak and Milstein's own arrangement of Liszt's Consolation No. 1.

All the excerpts and works performed are chamber or instrumental of course. It would have been wonderful to have seen Milstein in concert playing, for instance, the Glazounov Violin Concerto of which Milstein is reckoned to be the premiere exponent. Milstein played the concerto in front of Glazounov and the violinist tells, with a twinkle in his eye, how he had surprised the composer by inventing changes to his Concerto at a rehearsal with Glazounov himself conducting. Glavounov looked over his glasses at the young Milstein demanding, "Don't you like what I wrote?" Abashed, Milstein instantly modified his playing accordingly but, after the rehearsal, Glavounov generously invited him to play it his own way at the forthcoming concert.

"If you love music you are more complete than without it"
  Nathan Milstein

This film was Awarded the Diapason d'Or, Paris 1993

Moving and witty memories of a master violinist with two wonderful performances.

Ian Lace

see also review by Anne Ozorio

Footnote - The Christopher Nupen Films
British TV, over the past fifty years, has produced many significant documentaries on composers of classical music. Think, for instance of the BBC Monitor and Omnibus programmes, and Ken Russell's acclaimed films on Delius and Elgar.

Christopher Nupen made a remarkable series of insightful and sympathetic films on classical music: many were transmitted by the BBC but others were broadcast by United Kingdom commercial television channels (Channel 4 and Granada Television). Part of these Milstein DVDs is devoted to a collection of clips from other Nupen productions; films that cover the lives and music of Wagner, Tchaikovsky, Schubert, Paganini, Mussorgsky and Respighi as well as Sibelius. One shows the joy of music-making by well-known artists in their salad days: Pinchas Zukerman, Itzhak Perlman, Daniel Barenboim and Jacqueline Du Pré. Another Nupen film is a poignant portrait of a wheel-chair bound Jacqueline Du Pré as mentor and teacher and charity worker after her tragic encounter with multiple sclerosis. One film covers the career of Andrès Segovia, more than any other man responsible for the revival of interest in the guitar as a 'classical' instrument. Another tells of the incredible child prodigy that was the pianist Evgeny Kissin and, conversely, this present documentary that features the extraordinary virtuosity of Nathan Milstein afire even at the age of 82!




Donate and keep us afloat
New Releases


<!- cpo end March 2023 --> all cpo reviews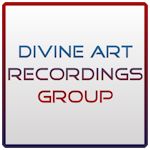 Click to see New Releases
Get 10% off using code musicweb10
All Divine Art reviews
<! apr 12 months Nov 22 - Oct 23 -->