paid for
advertisements

---
100th birthday of Mieczyslaw Weinberg on December 8, 2019.
Renate Eggbrecht has recorded all 3 violin Sonatas
All Troubadisc reviews
FOGHORN Classics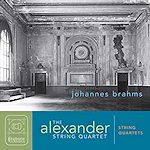 Brahms String Quartets

All Foghorn Reviews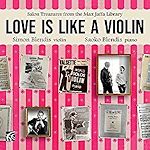 Salon Treasures from the Max Jaffa Library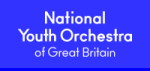 Follow us on Twitter
Editorial Board
MusicWeb International
Founding Editor
Rob Barnett
Editor in Chief
John Quinn
Contributing Editor
Ralph Moore
Seen & Heard
Editor Emeritus
Bill Kenny
MusicWeb Webmaster
David Barker
Postmaster
Jonathan Woolf
MusicWeb Founder
Len Mullenger
Discs for review may be sent to:
Jonathan Woolf
76 Lushes Road
Loughton
Essex IG10 3QB
United Kingdom

jonathan_woolf@yahoo.co.uk
---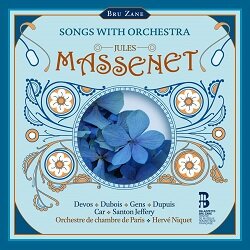 Support us financially by purchasing from
Jules Massenet (1842-1912)
Songs with Orchestra
Nicole Car (soprano), Jodie Devos (soprano), Cyrille Dubois (tenor), Étienne Dupuis (baritone), Véronique Gens (soprano), Chantal Santon-Jeffery (soprano)
Orchestre de Chambre de Paris/Hervé Niquet
rec. 2020, Salle des concerts - Cité de la musique, Philharmonie de Paris
BRU ZANE BZ2004 [67]


In this outstanding Massenet album, Bru Zane presents a collection of twenty-two mélodies avec orchestra performed by six acclaimed singers of the French repertoire. These songs all have French texts, with the exception of one in Italian, and twenty-one are world premiere recordings. There are also three short orchestral pieces which have previously been recorded.

In France, the genre of the mélodie with piano accompaniment was inextricably connected to the fin-de-siècle Parisian salon. Productive as a composer for over fifty years, Massenet was a master of imbuing his works with alluring and brilliant colours and wrote in excess of three hundred mélodies to texts by a wide range of mainly French writers including Stéphan Bordèse, Louis Gallet, Théophile Gautier, Victor Hugo, Armand Silvestre, Paul Verlaine. Frits Noske an authority on French Song explained it was Massenet, and not Berlioz with Les nuits d'été, who took the lead by creating the earliest genuine French song cycle entitled Poème d'avril to verse by Armand Silvestre. Although they form a considerable part of his oeuvre and gained him great success, his mélodies are overshadowed by his thirty-four operas, notably Manon and Werther, both admired repertoire staples and today the form is often dismissed as mere trifles of no lasting value.

During Bru Zane's research for a Saint-Saëns festival in 2015, there came to light a large number of unknown mélodies avec orchestre written by French composers including Chausson, Fauré, Gounod, Hahn, Massenet, Vierne. In the notes, Alexandre Dratwicki (Palazetto Bru Zane artistic adviser) talks of 'a mass of compositions – probably more than a thousand in all' - an eye watering estimate, almost all of which are unpublished and, not surprisingly, remain unrecorded. Massenet orchestrated a number of his mélodies and with regard to this album it really does beggar belief that twenty-one of these mélodies avec orchestre are world premiere recordings, with sufficient remaining for another album that will hopefully come. I am delighted to have the opportunity, thanks to the enthusiasm and diligence of Bru Zane, of hearing so many previously unknown works of high quality.

A major contributor and advocate in this field, Saint-Saëns felt that mélodies avec orchestre worked much better in the concert hall than the popular operatic arias. Once a fashionable genre, after the Second World War changes in taste and practical reasons meant that they fell out of the repertoire. Seldom designed in cycles, these mélodies are individual miniatures that were largely incompatible with concert programmes and the typically modest scoring would underuse some orchestral players. French audiences had an insatiable appetite for musical theatre, notably opera with its spectacular sets, powerful libretto and the rapture of the arias. In addition, new generations of audiences found the tendency for sweet melancholy and the dewy-eyed character of the chosen texts to be unappealing.

Biographer Jean-Christophe Branger discovered thirty Massenet mélodies avec orchestra, while Hervé Oléon, who co-prepared the Massenet General Catalogue of Works, found evidence of forty titles although not all the actual scores. Alexandre Dratwicki has mentioned that in addition to this album containing twenty-two songs, a further album will be needed to record the remainder. Unlike Duparc, for example, who favoured weighty orchestral forces for his modest group of songs, Massenet for the most part took great care that his scoring was appropriate to the import of the text, more intimate in style.

Bru Zane often use a single soloist its albums of mélodies by individual composers, but here the label has chosen six solo singers, all of whom have recorded previously for Bru Zane and the twenty-two mélodies avec orchestre have been shared pretty much evenly amongst them. Sopranos Véronique Gens, Jodie Devos and Chantal Santon-Jeffery, tenor Cyrille Dubois and baritone Étienne Dupuis are highly experienced performers of French opera and mélodies with impressive reputations. That leaves Australian soprano Nicole Car who is gaining significant acclaim in Europe for her French opera roles.

Distinguished soprano Véronique Gens has a substantial number of recordings under her belt, really too many to mention here. When I first became aware of Gens, she was a prominent exponent of French Baroque music, notably Charpentier, Couperin Lully, Rameau. More recently, she has had leading roles on several Bru Zane albums. Of her most recent recordings, there is her glorious recital album Nuits, a collection of French mélodies with string quartet and piano accompaniment on the Alpha Classics label. Another highlight is Néère her recital album of mélodies with pianist Susan Manoff which won a 2016 Gramophone award, also on Alpha., but my favourite Gen album is Visions a magnificent, award-winning collection of French romantic opera arias, again on Alpha.

Gens compellingly stamps her mark on this Massenet album performing Le Poète et le Fantôme (The Poet and the Ghost) the only mélodie avec orchestra here that has been previously recorded. It was Sandrine Piau who included it on her recital album Si j'ai aimé… (If I have loved…) for Alpha Classics. Gens has full grasp of the anonymous text, singing both sides of conversation between the poet (head voice) and the ghost (chest voice). Incidentally when Sandrine Piau sang Le Poète et le Fantôme she used the head voice. Standing out, too, is On dit! (They say!) a setting of a Jean Roux text concerning how the word love is inexplicably linked with the joys of spring. I certainly respond to Gen's performance with her velvety low-mid register, attractive, well controlled top and crystal-clear diction. Massenet provides On dit! with a prominent part for solo cello played quite beautifully by Benoît Grenet.

Normandy-born tenor Cyrille Dubois also remains active in the recording studio. Focusing on French repertoire Dubois sings prominent roles in several Bru Zane operas, most recently Hahn's L'Île du rêve and Saint-Saëns' Phryné. A newly released album is Dubois' recording with recital partner Tristan Raës of Fauré's Complete Mélodies also on Bru Zane. Probably my highlight of the entire album is Dubois' lovely rendition of Pensée d'automne (Autumn Thought) a setting of text by Armand Silvestre, a favourite source for Massenet. The mélodie avec orchestra was likely to have been written for the famous American operatic soprano Sibyl Sanderson who created the role of the eponymous heroine in Massenet's Esclarmonde. Singing with splendid expression and clarity of articulation, Dubois understands the text concerning how walking in autumn brings melancholy thoughts about the onset of winter. Striking is the final line of the verse Femme, immortel éte! Femme, immortel printemps! (Woman, immortal summer! Woman, immortal spring!) where Dubois achieves his high notes so gratifyingly.

Born in Melbourne and now Paris based, soprano Nicole Car has sung a number of French opera roles notably Micaëla (Carmen), Leïla (Les pêcheurs de perles), Marguerite (Faust), Thaïs (Thaïs) and Madame Lidoine (Dialogues des Carmélites), and later this year she is scheduled to sing Salomé (Hérodiade) in Paris. I notice that Car in 2021 was awarded the Chevalier de l'ordre des arts et des lettres de la république de France. Car is a name I first encountered in the role of maid Julia on the Bru Zane recording of Messager's Passionnément. Released in 2016, The Kiss is the first and most recommendable of Car's two solo albums on ABC Classics. It is a rewarding collection of opera arias which rather went under the radar; however, it has been reviewed on MusicWeb.

In my review of Passionnément I commented on Car's talent for characterisation. This quality is maintained here on in impressive performances of her four mélodies including one duo. Written for contralto Marie Delna, the Suzanne Bozzani setting Je t'aime! (I love you!) has an unconfined and jaunty tone. Car seems to have a special presence which translates to her recordings and here she excels, providing convincing passion in this delightful, if florid, pronouncement of love. One of Massenet's most popular mélodies is L'improvisatore: rimembranza di Trastevere (L'improvisatore – recollections of Trastevere) a setting of Italian verse by Guiseppe Zaffira and intended for Spanish tenor Lorenzo Pagans. The Italian text concerns reminiscences of Trastevere, a neighbourhood in Rome, where in an inn or tavern the minstrel sings merry songs in return for enough drinks to achieve his muse. Car has an attractive vibrato that she keeps focused, and it certainly doesn't intrude on my listening pleasure.

The French-Canadian baritone Étienne Dupuis has sung a number of roles in French language operas including Pêcheurs de perles, Faust, L'Heure espagnole, Iphigénie en Tauride, Don Carlos, Pelléas et Mélisande, La Reine de Chypre and Thaïs. I have enjoyed hearing Dupuis on three Bru Zane releases, Massenet's opera Thérèse, Halevy's La Reine de Chypre and more recently Messager's comédie musicale Passionnément. Of Dupuis' performances of the Massenet mélodies avec orchestre I like the celebrated À Colombine - sérénade d'Arlequin (To Columbine – Harlequins Serenade), based on a theme from his children pantomime Le roman d'Arlequin. With its idyllic nature theme À Colombine is a setting of verse by Louis Gallet. As the Harlequin, the highly assured Dupuis sings this love song admirably to his beloved Colombine, displaying his velvety low notes.

A married couple in life, Étienne Dupuis and Nicole Car team up for the one duo on the album Les Fleurs (Flowers). Massenet wrote Les Fleurs for amateur baritone Jules Diaz de Soria to sing with his daughter Isabelle. Jacques Normand provided the text that concerns the fleeting lifecycle of flowers to represent love. In this most attractive mélodie Dupuis and Car excel with their voices combining to captivating effect and Nicolas Romaz plays splendidly in the prominent horn part.

A native of Marseille, Chantal Santon-Jeffery has appeared on a number of recordings mainly the labels Bru Zane, Aparté, Alpha Classics and Glossa. I have reviewed several of the soprano's albums, including Offenbach's Maître Péronilla on Bru Zane, Messager's Passionnément also on Bru Zane and Brillez, astres nouveaux!, her solo collection of mainly late-baroque French opera arias on Aparté. My choice of Santon-Jeffery's contributions on this album is the very short Baiser-Impromptu (Impromptu Kiss), an exquisite love song where Massenet has set his own text. With such tender expression and effectively paced, Santon-Jeffery creates an atmospheric soundworld for this miniature gem that is over far too soon.

During her flourishing career, Belgium soprano Jodie Devos and has already sung in a number of French stage works, including La vie parisienne, Geneviève de Brabant, La Nonne sanglante, Lakmé, Fantasio, Orphée aux enfers, L'Enfant et les Sortilèges, Pelléas et Mélisande, Mignon and Hamlet. In 2019, Devos was successful with her album Offenbach Colorature with arias taken from twelve of Offenbach's stage works on Alpha and also the Saint-Saëns opera Le Timbre d'Argent on Bru Zane. Renowned in coloratura soprano repertory, Devos' forthcoming album Bijoux Perdus is a collection of opera arias honouring Belgium coloratura soprano Marie Cabel (1827-1885). My pick of Devos's performances is the setting of Armand Silvestre text Crépuscule (Dusk/Twilight) from Massenet's song cycle Poème pastoral. Highly praised in Massenet's lifetime Crépuscule is a very brief pastoral themed love song which Devos with her fresh and attractive tone does full justice, noticeably taking utmost care with Silvestre's verse.

Among the mélodies are three brief orchestral pieces taken from Massenet's music theatre works. The first is Rêverie de Colombine, à sa fenêtre from the suite of the children's pantomime Le roman d'Arlequin. Next, the Scène Religieuse, with its part for cello solo, is the best-known movement from the suite taken from the incidental music to the classical tragedy Les Érinnyes a play by Leconte de Lisle (1818-1894). Finally, Menuet d'amour from the Act Two entr'acte from Thérèse. In my view, Hervé Niquet has become the go-to conductor in French Romantic/Late Romantic repertoire and the results here don't disappoint. The Orchestre de Chambre de Paris plays with plenty of spirit and a thoughtful degree of sensitivity without any suggestions of mawkishness. Notable, too, are the many fine solos provided by the section principals.

The engineering team here achieves first rate sound, warm and clear with a satisfying balance between singer and orchestra. Bru Zane's presentation is first-rate; in the booklet are three helpful essays written by Alexandre Dratwicki's The dawn of a renaissance, Jean-Christophe Branger's The mélodies with orchestra of Jules Massenet and Hervé Oléon's Dedicatees and creators - and most importantly the French song texts are provided with English translations placed alongside.

A credit to the Bru Zane label, this is a beautifully performed, recorded and presented release of unfamiliar orchestral mélodies from Massenet. I have nothing but praise for this outstanding album which must surely count as one of my Records of the Year.

Michael Cookson

Works list and soloists:
01.) Pensée de printemps [Cyrille Dubois]
02.) Le Poète et le fantôme [Véronique Gens]
03.) Hymne d'amour [Étienne Dupuis]
04.) Amoureuse [Nicole Car]
05.) Si tu veux, Mignonne [Jodie Devos]
06.) Chant provençal [Chantal Santon Jeffery]
07.) Rêverie de Colombine (from Le Roman d'Arlequin) [instrumental]
08.) Souvenez-vous, Vierge Marie! – Prière de Saint Bernard [Véronique Gens]
09.) Les Enfants [Jodie Devos]
10.) Pensée d'automne [Cyrille Dubois]
11.) Baiser-Impromptu [Chantal Santon Jeffery]
12.) Je t'aime [Nicole Car]
13.) À Colombine [Étienne Dupuis]
14.) Scène religieuse (from Les Érinnyes) (instr.)
15.) Sœur d'élection [Véronique Gens]
16.) Crépuscule (from Poème pastoral) [Jodie Devos]
17.) Aurore (from Poème pastoral) [Chantal Santon Jeffery]
18.) Pitchounette [Cyrille Dubois]
19.) L'improvisatore – Rimembranza di Trastevere [Nicole Car]
20.) Les Fleurs [Nicole Car & Étienne Dupuis]
21.) Menuet d'amour (from Thérèse) [instr.]
22.) Marquise [Chantal Santon Jeffery]
23.) On dit! [Véronique Gens]
24.) Musette (from Poème pastoral) [Jodie Devos]
25.) La Chanson de Musette (from La Vie de Bohème) [Cyrille Dubois]

All tracks except 02, 07, 14 and 21 are first recordings.


---
| | |
| --- | --- |
| | |
Donate and keep us afloat
New Releases
<!- Bridge end Sept 2022 -->


<!- cpo end Sept 2022 --> all cpo reviews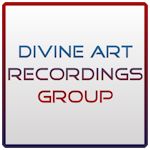 Click to see New Releases
Get 10% off using code musicweb10
All Divine Art reviews
Recordings of the Month
August 2022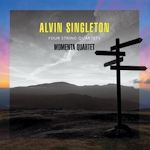 String Quartets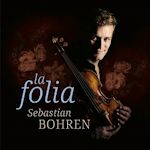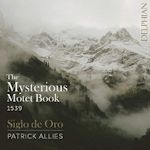 July 2022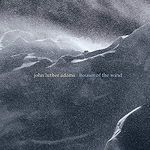 John Luther Adams
Houses of the Wind