paid for
advertisements

---
100th birthday of Mieczyslaw Weinberg on December 8, 2019.
Renate Eggbrecht has recorded all 3 violin Sonatas
All Troubadisc reviews
FOGHORN Classics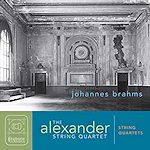 Brahms String Quartets

All Foghorn Reviews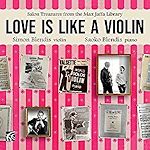 Salon Treasures from the Max Jaffa Library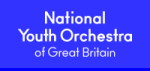 Follow us on Twitter
Editorial Board
MusicWeb International
Founding Editor
Rob Barnett
Editor in Chief
John Quinn
Contributing Editor
Ralph Moore
Seen & Heard
Editor Emeritus
Bill Kenny
MusicWeb Webmaster
David Barker
Postmaster
Jonathan Woolf
MusicWeb Founder
Len Mullenger
Discs for review may be sent to:
Jonathan Woolf
76 Lushes Road
Loughton
Essex IG10 3QB
United Kingdom

jonathan_woolf@yahoo.co.uk
---
The Comedy Overture survey - An update
By David Barker

I knew when I wrote my survey that there would be some works that I would miss, so my thanks to a number of correspondents who have contacted MWI with some more overtures bearing the name "comedy". The following entries will be added to the main article as well as appearing here.

Sir Arnold Bax
The Rogue's Comedy Overture (1936) was written six years after Overture to a Picaresque Comedy, a work which I found to be a little forced and awkward. The later work is not an attempt to write a Richard Strauss pastiche, and was composed as non-programmatic music of "swagger, braggadocio and impudence", to quote the composer. He thought of the title afterwards. While it is still not vintage, or indeed typical, Bax, it is a substantial improvement on the previous work. It is anything but subtle, and has the constant driving energy of some of Berlioz's overtures. I felt exhausted by the end, but in a good way.

Vernon Handley give us the only two recordings, firstly with the Royal Philharmonic (Lyrita SRCD296 – review ~ review) and then the BBC Philharmonic only available in a Chandos boxset of all his orchestral works (CHAN10122 – review ~ review ~ review). It is the later version that is more successful, by trimming off a minute, and being generally more free-spirited.

Some sources - Presto or the Naxos Music Library - indicate that there is an earlier recording, by Sir Hamilton Harty on Symposium (SYMPCD1169). However, if you either listen to it, or look at the booklet, you will find that it is the Picaresque overture, the same recording that appears on another Symposium release, and was mentioned in the original survey.

Havergal Brian (1876-1972, UK)
I'm not sure how I managed to miss Brian's three – yes, three – comedy overtures, especially as I have each of them in my collection. In my "defence", I will say on each of the album covers, the work is named by its title, and one has to delve a little further to find the word comedy. By such devices are searches thwarted. It also says something of my struggles to grasp the composer's music. A long time ago, I tried hard to find my way into his music – there are nine CDs in my collection – but it is a long while since I have listened to any of his music or read the booklet notes where the word comedy is lurking.

If you know little of his music, and are daunted by the reputation of such monumental works as the Gothic Symphony, then these three lighter works are certainly easier going. Clearly they didn't do too much for me, but during the course of researching this, I was reminded of Brian's admiration for Richard Strauss – that is almost certainly why I couldn't make any headway with Brian's music.

Brian lived a long and industrious life, and the three overtures are spread across fifty years. Doctor Merryheart (1911-12) is a set of variations based on the title character, one of Brian's own invention. He is an astronomer with a theory that the solar system (and beyond) is part of a vast musical scale, and so with this rather fantastical background, the music seems to have free rein to go anywhere. It is a substantial work, running to over fifteen minutes, and listening to it now, I have enjoyed its swirling and tuneful meanderings much more than I had expected (the shadow of Strauss is always there, Zarathustra comes to mind). As for comedic intentions, I think they are only in the storyline Brian created, and not in the music.

It has three recordings, which is good going for Brian. The premiere is found on Dutton (CDBP9798 - review), from 1959 with the London Symphony under the direction of Harry Newstone. The most readily available is by the National Symphony of Ireland and Adrian Leaper, originally released on Marco Polo (8.223588) and then reissued on Naxos (8.572014 – review ~ review). The third is from a surprising source, the Hull Youth Symphony and Geoffrey Heald on Campion (RR2CD1331). I have only been able to listen to the Leaper version (which is coupled with two symphonies), and as I've said, it made more of an impression on me, and certainly our reviewers were happy with the performance.

The Tinker's Wedding (1948) is on a more appropriate scale for a comedy overture, at around seven minutes. It is based on JM Synge's play of the same name, and is in the form of a scherzo. It is much more obviously comedic than Doctor Merryheart, with lots of knockabout crashing in the brass and percussion. The trio is very grave by way of complete contrast – the Tallis Fantasia comes to mind. Again to my surprise, I found myself really enjoying this, for both its humour and its musical quality. One of our reviewers describes it as an ideal entry point into Brian's music, which I can understand, but I beg to differ as I feel it gives a false impression. It would be like telling someone that Für Elise is a good way to get to know Beethoven.

Again we have three recordings, though the earliest would not seem to be readily available for purchase. It is with the heavyweight pairing of the Royal Liverpool Philharmonic and Sir Charles Mackerras, released on EMI (7647172) and is the version I have. As it has impressed me greatly, I think it must be a very good performance. It is on one of the more recent releases in the Naxos Brian cycle (8.573959 – review ~ review) with the New Russia State Symphony and Alexander Walker – one of our reviewers had a few reservations about the performance. Finally, the Royal Scottish National with Martyn Brabbins appear on Dutton (CDLX7296 – review), and while I haven't heard this version, our reviewer thinks it is very fine. It is the quickest of the three at under seven minutes, the Walker a little over eight does seem to lack some energy.

Finally we have The Jolly Miller (1962), written in the remarkably fruitful last decade of his long life (thirteen of his thirty-two symphonies come from this period). It is the shortest of the three at under five minutes, and is based on an English folk theme, The Miller of Dee. Like Doctor Merryheart, it is a set of variations, but it has some aspirations to comedy with its scurrying strings and galumphing, and at times mildly threatening, brass. The opening pages have, for me, something of a Middle Eastern feel, and the concluding fanfare could be straight out of a Hollywood epic. It has something of a "everything but the kitchen sink" feel to it, and nowhere near as appealing to me as The Tinker's Wedding.

In terms of recordings, we are back to more familiar Brian territory: one, with the BBC Scottish Symphony, conducted by Lionel Friend. It was released originally on Marco Polo (8.223479) and then reissued on Naxos (8.557775 – review ~ review).

John Foulds (1880-1939, UK)
Le Cabaret (Overture to a French Comedy) (1921, rev. 1934) started life as incidental music for a Pierrot-play Deburau by Sacha Guitry. Foulds then revised and retitled it, giving it an entrée into this survey. Our reviewers use the words "swagger", "verve", "rollicking" and "high-spirited" which I believe tells you all you need to know. It has two recordings, the first from Lyrita in the early 1990s with the London Philharmonic and Barry Wordsworth (SRCD212 – review ~ review) and the second from 2016 on Chandos with the BBC Philharmonic and Rumon Gamba (CHAN10898 – review ~ review ~ review). Both are very good, so the choice might come down to whether you wanted an all-Foulds programme (Lyrita) or a selection of British overtures (Chandos).

Hans Huber (1852-1921, Switzerland)
Huber's Eine Lustspiel Ouverture (1879) is another of these comedy overtures which is very well-crafted and makes for very enjoyable listening, but really doesn't have a comedic bone in its body. Yes, there are some lightly tripping moments, but they are more pastoral than funny. I'm also hearing some Wagnerian influences, especially in the brass. The only recording is from the Stuttgart Philharmonic with Jörg-Peter Weigle on Sterling (CDS10222 review and CDS50002 – review ~ review ~ review), and is very good.

Karl Weigl (1881-1949, Austria/USA)
What music of Weigl's I have heard wouldn't have led me to imagine he would have composed a comedy overture, but so he did: the Komödien-Vorspiel, from 1933. I don't feel too bad not having found it, as it has no commercial recordings. However, the very comprehensive Weigl website has not only a list of the seven performances it has received, but also makes a recording of one of them available for listening. It is from 1971 by the Baton Rouge Orchestra, conducted by Peter Paul Fuchs, and is in fairly dodgy sound. By the way it just stops after two minutes, I assume it is an excerpt, but it is enough to hear that it is a graceful and charming piece that would have made a good filler for some of the much heavier symphonies of Weigl's recorded by BIS and Capriccio in the last decade.

Felix Weingartner (1863-1942, Austria)
I can't tell you anything about the background of his Lustige Overture except that it was written in 1910. It is a curious, occasionally awkward, mix of playfulness, late-Romantic angst and pastoral rhapsody; not outstanding, but not a waste of ten or so minutes either. There are two recordings. The first is from Leon Botstein and the Lithuania National Philharmonic on Arabesque (Z6752), on a disc with other compositions by famous conductors. The other is on CPO with the Third Symphony (777100-2) or in a boxset of orchestral works (777938-2), played by the Basel Symphony with Marko Letonja. Botstein takes more than a minute longer than Letonja, which I don't see as a plus, but I felt there was more energy in the Lithuanian performance.

---
| | |
| --- | --- |
| | |
Donate and keep us afloat
New Releases
<!- Bridge end Sept 2022 -->


<!- cpo end Sept 2022 --> all cpo reviews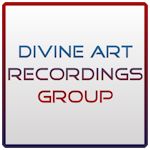 Click to see New Releases
Get 10% off using code musicweb10
All Divine Art reviews
Recordings of the Month
August 2022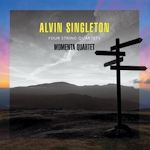 String Quartets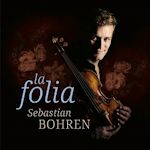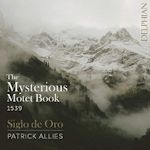 July 2022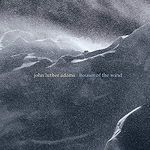 John Luther Adams
Houses of the Wind