paid for
advertisements

---
100th birthday of Mieczyslaw Weinberg on December 8, 2019.
Renate Eggbrecht has recorded all 3 violin Sonatas
All Troubadisc reviews
FOGHORN Classics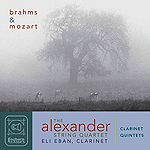 Mozart Brahms
Clarinet Quintets
All Foghorn Reviews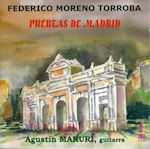 Puertas de Madrid
www.emecdiscos.com
All EMEC reviews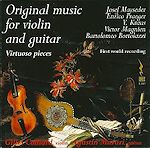 www.emecdiscos.com
All EMEC reviews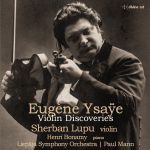 Eugène Ysaÿe: Violin Discoveries
review
All Divine Art Reviews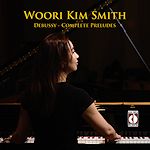 Debussy Complete Preludes
<! ends end of July>


Follow us on Twitter
Editorial Board
MusicWeb International
Founding Editor
Rob Barnett
Editor in Chief
John Quinn
Seen & Heard
Editor Emeritus
Bill Kenny
MusicWeb Webmaster
David Barker
Postmaster
Jonathan Woolf
MusicWeb Founder
Len Mullenger
Discs for review may be sent to:
Jonathan Woolf
76 Lushes Road
Loughton
Essex IG10 3QB
United Kingdom
Ph. 020 8418 0616
jonathan_woolf@yahoo.co.uk
---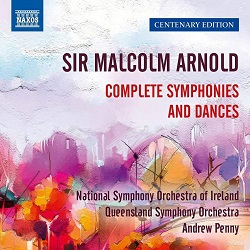 Support us financially by purchasing from
Sir Malcolm ARNOLD (1921-2006)
Complete Symphonies and Dances
Ireland National Symphony Orchestra (Symphonies)
Queensland Symphony Orchestra (Dances)/Andrew Penny
rec. April 1995-February 2000, National Concert Hall, Dublin and December 1995, Queensland
NAXOS 8.506041 [6 CDs: 358:05]

This is not so much a review as a reminder. Back in 2007 Naxos bundled their complete set of Malcolm Arnold's symphonies in a 5-CD box which I reviewed. Now, to celebrate the centenary of his birth, a new box set has been released, with an added sixth CD of his English, Scottish, Cornish, Irish and Welsh Dances. Selling for around £30, it's a real bargain, especially now that the Dances have been added and the cover brightened up. The older 5-CD box is being offered for over £80 by some hopefuls – which is about twice the price of buying the 5 CDs separately, so about as futile as the politician who recently opined that taking all the boats out of the sea would lower global sea levels. (I believe it would, by less than a hair's breadth.)

With Arnold himself present at the recording sessions, this set is about as 'authentic' as you are likely to get, apart from the composer's own recordings with the LPO on Lyrita: Symphony No 4 (SRCD.200 – review – review); Beckus the Dandipratt, English, Scottish and Cornish Dances and Sinfonietta No 1 (SRCD.380) and English, Scottish, Irish and Cornish Dances, with Solitaire: Sarabande and Polka (SRCD.201 – review – review). The Lyrita is actually slightly less complete than the Naxos, which includes the Welsh Dances, composed after Arnold's recordings were set down in 1977 and 1986. It's unfortunate that two of the Lyrita releases duplicate the Dances. If you already have the older Naxos set, the Dances are available separately on Naxos 8.553526 – review – review.

Apart from the welcome addition of the Dances and the equally welcome fact that I can now compare SRCD.200 and SRCD.201 in lossless (wav) sound via my B2B press access, instead of in mp3 as previously, matters stand much as they did in 2007 and, indeed, in 2002 when Rob Barnett reviewed an earlier version of the Naxos box as Bargain of the Month and dubbed it 'a most convincing achievement'. The Lyrita recordings make a very useful adjunct to the complete Naxos if you have room for and can afford both. Downloading the Lyritas would help in terms both of space and cost – around £10 each in lossless sound, with booklet.

All that I need add is that the new 6-CD set spans pretty well the whole of Arnold's composing career and takes us through all the ups and downs of his life over that period, much of which was under the shadow of severe depression and alcoholism. Right from the First Symphony, which some have referred to as a gentle and meditative work, the calm is shattered. Here, as throughout his symphonic output, serious passages – wistful, thoughtful and painful – alternate with moments of playfulness. That's even true in the Dances, though the general mood there is lighter.

For more of that lighter mood, you may wish to supplement the Naxos set with some of the music that Arnold wrote for the Hoffnung concerts. His Grand concerto gastronomique has appeared recently from Toccata Classics, coupled with the Ninth Symphony, a combination of knockabout and high tragedy. I haven't heard that yet, but it's on my 'to do' list (TOCC0613). His Grand grand Festival Overture, Op 57, for floor polisher and three vacuum cleaners can be found with his other overtures on Chandos CHAN10293 – review: Recording of the Month – review. Otherwise, the Naxos set is well worth having at any time, not just in Arnold's centenary year.

Brian Wilson

Contents
CD1
Symphony No 1, Op 22 (1949) [29:27]
Symphony No 2, Op 40 (1953) [26:13]
CD2
Symphony No 3, Op 63 (1954-57) [31:13]
Symphony No 4, Op 71 (1960) [37:47]
CD3
Symphony No 5, Op 74 (1961) [32:36]
Symphony No 6, Op 95 (1968) [24:41]
CD4
Symphony No 7, Op 113 (1973) [38:04]
Symphony No 8, Op 124 (1978) [25:51]
CD5
Symphony No 9, Op 128 (1986) [46:58]
Sir Malcolm Arnold in conversation with Andrew Penny [10:35]
National Symphony Orchestra of Ireland/Andrew Penny
CD6
English Dances Set 1, Op 27 (1950) [8:38]
English Dances Set 2, Op 33 (1951) [9:17]
Four Scottish Dances, Op 59 (1957) [8:47]
Four Cornish Dances, Op 91 (1966) [10:03]
Four Irish Dances, Op 126 (1986) [7:47]
Four Welsh Dances, Op 138 (1988) [9:56]
Queensland Symphony Orchestra/Andrew Penny
rec. 10-11 April 1995 (Symphonies Nos 1 & 2); 10, 12 September 1995 (9); 13-14 June 1996 (3 & 4); 24-25 January 2000 (5 & 6); 21-22 February 2000 (7 & 8), National Concert Hall, Dublin; 11-15 December 1995, Queensland (Dances).

---
| | |
| --- | --- |
| | |
Donate and keep us afloat
New Releases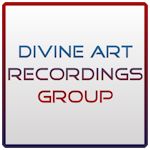 Click to see New Releases
Get 10% off using code musicweb10
All Divine Art reviews
Recordings of the Month
October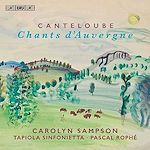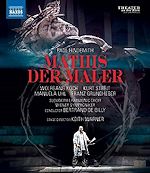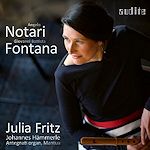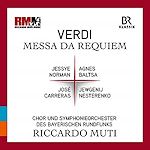 September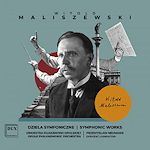 Witold MALISZEWSKI
Symphonic Works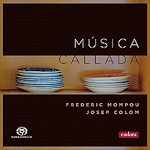 Frederico Mompou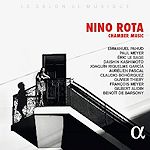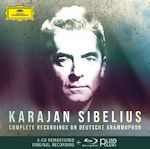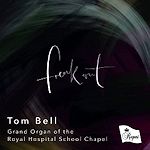 Extraordinary Music for Organ