TROUBADISC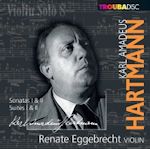 <!- December 2018 -->
colourful imaginative harmony
Renate Eggebrecht violin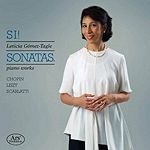 Leticia Gómez-Tagle
Chopin, Liszt, Scarlatti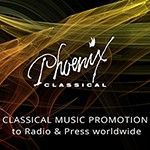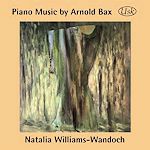 Bax Piano Music
---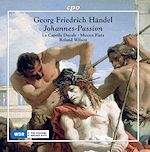 Superior performance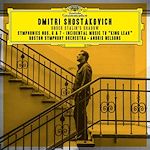 Shostakovich 6&7 Nelsons
Notable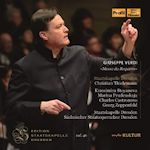 Verdi Requiem Thielemann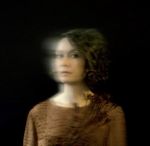 Marianna Henriksson
An outstanding recital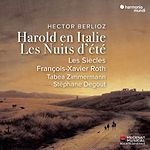 this terrific disc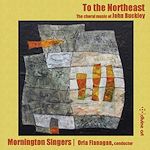 John Buckley
one of my major discoveries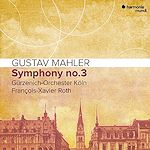 François-Xavier Roth
A game-changing Mahler 3
........................................
Bryden Thomson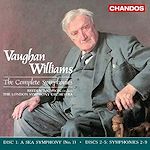 Symphonies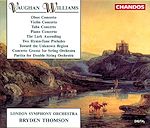 Vaughan Williams Concertos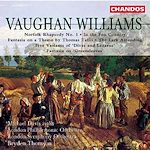 RVW Orchestral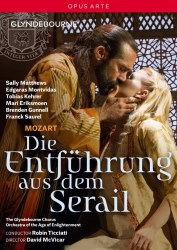 Support us financially by purchasing this from
Wolfgang Amadeus MOZART (1756-1791)
Die Entführung aus dem Serail K.384. Singspiel in three acts (1782)
rec. June 2015
OPUS ARTE DVD OA1215D [180 mins]

Like most opera lovers I have my favourite composers and operas. High on my list are Verdi and Mozart works, the latter's Le nozze di Figaro, one of the greatest operatic stage works in many peoples opinion, and Verdi's Don Carlo feature at the top of my list. However, in the case of both named composers there is other of their works that I love dearly which do not feature so regularly in recordings, or live in the theatre. In the Mozart oeuvre Die Entführung aus dem Serail, a title often shortened to Il Seraglio, the harem in translation, features highly. After some years of relative neglect, perhaps out of mistaken political correctness relating to the impact of Muslim fundamentalism, this work has returned to favour. It is defined as a singspiel, a work of musical numbers interspersed by spoken dialogue. Perhaps to get away from the traditional and any other sensitivities, this renaissance has led to some rather quirky productions including one set on The Orient Express; yes, a train for a harem, any gimmick is possible for some directors and designers. I could not imagine how it could work and it didn't (see review). Similarly, Opera North treated the work as slapstick (see review). I go back to the early 1980s when Glyndebourne produced elegant sets by William Dudley alongside a touring cast that brought the best out of Mozart's creation and whilst not shirking a coloured harem guard, Osmin, complete with curled toe shoes and fez. That production, and elegant sets, were caught on film at the main Glyndebourne Festival and is available on DVD in 4:3 aspect (review). I found much to commend in a later production from Florence in 2002 by Eike Gramss with sets by Christoph Wagenknech and costumes by Catherine Voeffray. Issued in 2011 in now standard 16:9 screen aspect it impressed me to the extent that I gave it the imprimateur of a DVD of the month (review). Its timing of 136 minutes gives a clue to limitations that include severe slashing of much of the spoken dialogue. I had experience of a full dialogue version in a BluRay of Christof Loy's minimalist production filmed in the Gran Teatre de Liceu in July 2011. However, I did not like the modern dress and minimalist set (review). Aware of this limitation, when I heard that David McVicar, a favourite director of mine, was to direct a new production at Glyndebourne in 2015, with the dialogue complete, I was more than a little interested to the extent I recently bought a copy of the DVD and which I review here.

Die Entführung aus dem Serail was a groundbreaking work for Mozart. As an appendix, I recount the circumstances of the work's creation and how it was a watershed in his compositional life. Meanwhile, let me state quite clearly that this performance and staging, complete with all the spoken dialogue, is the best I have seen and heard of this work in a long life of opera going. McVicar and his designer update the work as far as Mozart's time, thus allowing a traditionalist staging and which is particularly opulent and apt. The characters are all in appropriate costume and the sets represent what we might expect of a seraglio and not far from that to be seen today in Granada, Spain, and built during the Ottoman Empire.

One of the consequences of the inclusion of all the spoken dialogue is the importance of Franck Saurel, the actor who speaks the role of Pasha Selim. He does so with his vocal nuance and body language matching his acting, an altogether outstanding portrayal and indicating something as to why there are times when Sally Matthews' Konstanze's response to him is equivocal in respect of his sexual impact on her. However, she maintains her dignity and faithfulness to her lover, singing and acting outstandingly in all respects. She excels in the long recit and aria Traurigheit ward mir zum Lose and Martern aller Arten of Act I and shows her doughty character vocally in the second act in particular. As her suitor, who braves the pasha's domain in pursuit of her, Edgaras Montvidas acts the somewhat starchy character well whilst not quite matching her in ideal vocal mellifluousness. The other two Europeans captured and working in the Pashas palace benefit from two excellent portrayals and performances from Mari Eriksmoen as Blonde, Konstanze's maid, and the superb acting of Brenden Gunnell as her would be lover. The manner of his acting, particularly when seeking to spike Osmin's ardour for Blonde, are quite magnificent. Then there is Osmin himself. Very often the role is somewhat marred by slapstick. Here, Tobias Kehrer creates a funny, but fearful character, such as Mozart must have had in mind for the role. The phrases roll off his tongue as he relishes the vocal and acted demands made on him.

To conclude my enthusiasm and pleasure at this issue, I find the conducting by the flying fingers of conductor Robin Ticciati, and his period band forces, to be ideal accompanists throughout, as well as bringing an appropriate verve and vitality to the proceedings.

Robert J Farr

Cast & Performance details
Pasha Selim (spoken role by an actor) – Franck Saurel; Konstanze, Spanish lady, beloved of Belmonte – Sally Matthews (soprano); Belmonte, Spanish nobleman, beloved of Konstanze – Edgaras Montvidas (tenor); Blonde, maid to Konstanze – Mari Eriksmoen (soprano); Pedrillo, Belmonte's servant and overseer of Bassa's garden – Brenden Gunnell (tenor); Osmin, overseer of bassa's villa – Tobias Kehrer (bass)
Glyndebourne Chorus
Orchestra of the Age of Enlightenment/Robin Ticciati
Director, David McVicar. Designer, Vicki Mortimer. Lighting designer, Paule Constable
Video Director, François Roussillon
Filmed in HD 16:9 Anamorphic. Audio formats. Dolby Digital. dts Digital Surround
Subtitles German (original language), English, French, Japanese, and Korean

Appendix.
The composition of Die Entführung aus dem Serail and its impact on Mozart's operas.

Die Entführung aus dem Serail is defined as a singspiel, a work of musical numbers interspersed by spoken dialogue. Mozart had already had significant success with his youthful Il re pastore and La finta giardiniera, both presented in 1775, when he seems to have again got into the singspiel mode in the 1779-1780 Salzburg winter with the conversion of La finta giardiniera into Die Gärtnerin aus Liebe. This involved the replacement of the sung recitatives by spoken dialogue as well as a change of language. He then went further and began the composition of a further work in this genre. Perhaps influenced by the contemporary craze in Austria and Prussia for all things Turkish, and ever-competitive, Mozart might also have been keen to upstage Gluck's harem opera La recontre imprévue that had been a runaway success since its Viennese première 1764. It is not known if he was commissioned to write that work or the provenance of the libretto. However, after a while. and with no prospect of a staging, Mozart abandoned it. Left without overture or final denouement of a second act finale, the incomplete opera came to be called Zaide.

Whilst Mozart might have been frustrated by the lack of opportunities to stage his new singspiel, the summer of 1780 brought the commission for a new opera seria that became Idomeneo, a significant success. Meanwhile, Gottlieb Stephanie, Stage Director at the Burgtheater, the Court Theatre set up by Emperor Joseph II in an attempt to promote singspiel, had been impressed with what he had seen of Zaide. He had promised Mozart a new libretto that would be even more congenial to him whilst also being on the Turkish theme. This was Die Entführung aus dem Serail. Mozart was greatly taken by the libretto and composed with enthusiasm. In the work Mozart does not eschew formal musical forms in pursuit of simplicity and does not hesitate to include elaborate arias and complex textures in the orchestra. Die Entführung aus dem Serail was premièred on 16th of July 1782 and became his first truly outstanding operatic success; its music is full of invention and vitality as well as having particular vocal challenges for the heroine. Mozart's concern for the Turkish theme underlies the whole work and is also reflected in the many additions he had made to the original libretto supplied to him.

At a personal level Mozart, after his split, not without some rancour, from the Archbishop of Salzburg's employment, and whilst composing Die Entführung aus dem Serail, became engaged to Constance the third of the Weber girls and, in respect of his fiancée, moved out of their house. They married on August 4th 1782. Wolfgang maintained the marital home by teaching pupils of the nobility and as a composer including a number of piano concerti and solo arias for friends. He appeared as soloist before the Emperor whilst still thinking of opera and reading many possible libretti.


---
| | |
| --- | --- |
| | |
We are currently offering in excess of 51,000 reviews
Donate and keep us afloat
New Releases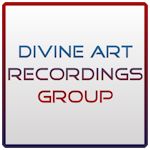 Special offer 50% off
15CDs £83 incl. postage




Follow us on Twitter
Editorial Board
MusicWeb International
Founding Editor
Rob Barnett
Editor in Chief
John Quinn
Seen & Heard
Editor Emeritus
Bill Kenny
MusicWeb Webmaster
David Barker
Postmaster
Jonathan Woolf
MusicWeb Founder
Len Mullenger