paid for
advertisements

---
100th birthday of Mieczyslaw Weinberg on December 8, 2019.
Renate Eggbrecht has recorded all 3 violin Sonatas
FOGHORN Classics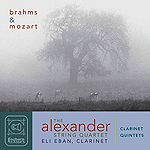 Mozart Brahms
Clarinet Quintets

New Releases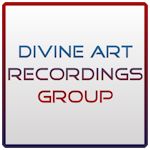 Click to see New Releases
Get 10% off using code musicweb10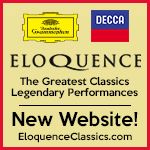 Special offer 50% off
15CDs £83 incl. postage


Follow us on Twitter
Editorial Board
MusicWeb International
Founding Editor
Rob Barnett
Editor in Chief
John Quinn
Seen & Heard
Editor Emeritus
Bill Kenny
MusicWeb Webmaster
David Barker
Postmaster
Jonathan Woolf
MusicWeb Founder
Len Mullenger
---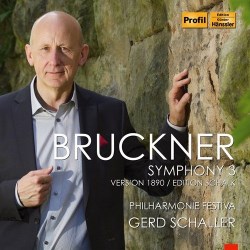 Support us financially by purchasing this from
Anton BRUCKNER (1824-1896)
Symphony No. 3 in D minor 'Wagner' (version 1890, edition Schalk) [57.24]
Philharmonie Festiva/Gerd Schaller
rec. Live, 23rd September 2017, Abteikirche Ebrach, Ebracher Musiksommer, Franconia, Germany
PROFIL PH18002 [57.24]

Make no mistake, Gerd Schaller is a Bruckner conductor to be reckoned with. Schaller has recorded all Bruckner's symphonies and some works for chorus and orchestra. Having already recorded the Third Symphony for Profil in 2011 using the less widely-known 1874 version, edited by Carragan, Schaller now presents here a new recording of the Third in the 1890 first published edition, live from 2017 Ebracher Musiksommer.

In 1873 Bruckner travelled to Villa Wahnfried at Bayreuth to meet his hero Richard Wagner, who agreed to be the dedicatee of the Third Symphony. The score was duly marked "Dedicated to 'The Master, Richard Wagner, in deepest respect". Sometimes referred to as the 'Wagner' Symphony', with his Third, Bruckner paid homage to Wagner as his original 1873 score is elaborated with quotations which echo motifs from Wagner's Die Walküre; Tristan und Isolde; Die Meistersinger and Tannhäuser. Bruckner completed his first version of the Third in 1873 but had severe problems in obtaining a first performance with difficulties arising at every turn. Finally, in 1877 in Vienna, it received its première with the Wiener Philharmoniker under Bruckner's baton. It is thought that Bruckner was not a highly competent conductor and sadly the performance was a disaster with many of the audience leaving before the end followed by humiliation and the inevitable critical disapproval. The Third was the symphony that Bruckner allocated more time to than any other symphony, subjecting the score to considerable revision. In 1890 a performance of his revised version with Wiener Philharmoniker under Hans Richter was an unqualified triumph.

Schaller explains that Bruckner's "efforts yielded three versions that are now widely performed: the 1873 version, the 1877 version and the 1888/89 version. A number of other versions were written in between". One lesser known version (1874) was first performed and recorded on CD in Schaller's Bruckner project run by the Ebracher Musiksommer festival in July 2011. However on this recording it's the "first published" version of 1890 revised by Schalk, that Schaller conducts. I wondered why Schaller wanted to record another version of the Third and he informs me that it wasn't because he was unsatisfied with his own first recording. Schaller finds the Third a very special symphony and Bruckner lavished considerable time on his revisions never being entirely satisfied with his "problem child". Although there is a trend today for conductors to return to the original versions, Bruckner always wanted performances of his latest revised version. Schaller finds it fascinating to perform different versions of the Third saying he has no preferences, just wanting to display the different facets of the score. This last version, of 1890 edited by Schalk, Schaller views as unjustly overlooked and absolutely worthy of performance. He feels that the Schalk version provides an overview of both Bruckner's early elements and his late style.

Schaller breathes life into this outstanding score, directing a surefooted performance with a telling sense of emotional involvement that feels both sincere and inspiring. It is notable how Schaller combines orchestral detail with significant drama, yet nothing feels overblown. With ideal weight, the outstanding playing of Philharmonie Festiva has a steadfast unity which doesn't comes at the cost of expression. Impressive too is how Schaller shapes the phrases with real authority. The quality of the intonation and vibrant tone colour achieved by the orchestra is impressive, notably the brass section with its gleaming timbre. One senses that Schaller is making every note count, whilst managing to achieve conspicuous levels of dramatic tension and grandeur. In the opening movement Schaller communicates a bold and positive mood with excellent flow and a resounding forward momentum. The treasurable second movement Adagio is satisfyingly performed by the Philharmonie with Schaller setting a model pace; he finds a poetic quality here, together with an undertow of sadness and reflection. Sometimes said to be inspired by the death of Bruckner's mother, I always think of this movement as Bruckner's expression of unreciprocated love for a girl with whom he became infatuated. Schaller's spirited Scherzo in the dramatic passages contrasts with the delightful, feathery Austrian Ländler. It's easy to savour the sense of Alpine grandeur which Schaller creates in the remarkable final movement, sustaining an especially impressive flow which feels entirely convincing. The opening section is conspicuous, with the polka over the solemn chorale; after the conclusion of the symphony I can never resist repeating this section again.

Recorded live from the Ebracher Musiksommer at Abteikirche Ebrach, in what I should think is a tricky acoustic, the engineering team has provided first class sound, which is clear and well balanced. Whether it's down to the recording or the acoustic the strings generally feel robbed of some sheen. There is little extraneous noise on the recording and the applause has been taken out. In the booklet a helpful and informative essay by Jessica Duchen adds to the appeal of the presentation.

Overall the finest recording of any version I know of the Third Symphony is the live 2008 Semperoper, Dresden recording by the Staatskapelle Dresden under Yannick Nézet-Séguin. Using the original version of 1873 (edited Nowak 1977), complete with its abundant Wagnerian moments, Nézet-Séguin directs a performance I find revelatory and awe-inspiring. From 2014 at Montréal, Nézet-Séguin has also recorded the original score live with Orchestre Métropolitain on Atma. This is another commendable account, but on balance I feel the playing of Staatskapelle Dresden has greater accomplishment. One of the most satisfying recordings I have heard using the popular third and final version of 1888/89 (edited Nowak, 1959) is played by the NDR Sinfonieorchester under Günter Wand recorded live in 1985 at Hamburg Musikhalle on Profil. A master of his art and a Bruckner specialist, Wand acknowledges the grandeur of the score with a distinguished reading in excellent radio broadcast sound. At the end of this review I have provided some additional recommendations for the Third Symphony.

On Profil, using the version 1890 (edition Schalk) Schaller conducts an inspiring live performance of Bruckner's Third Symphony which deserves unequivocally to be in the collection of Brucknerians.

At Ebracher Musiksommer 2018, Schaller is performing and recording his orchestration of Bruckner's String Quintet. Also to be performed is Ninth Symphony in a four movement version with finale completed by Gerd Schaller in new revised version. Fingers crossed that Schaller now turns his attention to recording more of Bruckner's sacred music including the first and second masses and those glorious motets.

Michael Cookson

Previous reviews: Ralph Moore ~ Dan Morgan


Additional recommendations
a) Highly convincing with sustained intensity is the 1977 account from Eugen Jochum and the Staatskapelle Dresden. Using the 1889 version Jochum is recorded at Lukaskirche, Dresden on Warner Classics (orig. EMI).
b) Using his favoured version of 1888/89 (edited Nowak 1959) Günter Wand with the NDR Sinfonieorchester in 1992 recorded live from Musikhalle provides another outstanding performance on RCA Victor Red Seal.
c) Lorin Maazel's thrilling and engaging live 2012 account of the 1889 version with Münchener Philharmoniker, recorded at Philharmonie, Munich on Sony.
d) With the London Philharmonic Orchestra, Stanisław Skrowaczewski employing the 1889 version is recorded live in 2014 at Royal Festival Hall, London. With taut control throughout, Skrowaczewski provides a remarkable sense of structure, honed from decades of experience on LPO own label.
e) Intense and compelling is the account from Giuseppe Sinopoli conducting the Staatskapelle Dresden in 1990. Sinopoli using the 1877 version (edited Nowak) is recorded at Lukaskirche, Dresden on Deutsche Grammophon.

---
| | |
| --- | --- |
| | |
Donate and keep us afloat
Recordings of the Month
January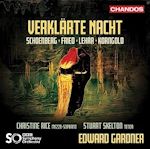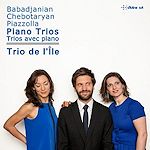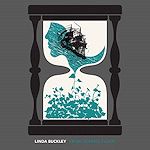 Linda BUCKLEY
From Ocean's Floor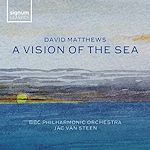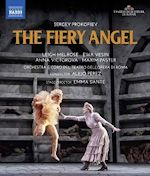 December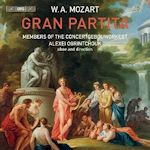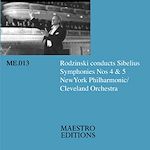 Rodzinski Sibelius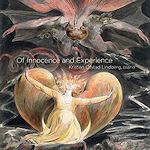 Of Innocence and Experience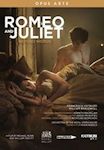 November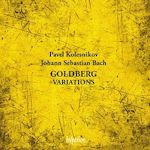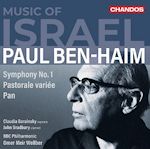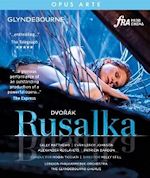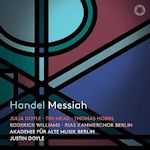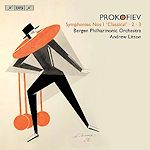 Symphonies 1, 2, 3