paid for
advertisements

<!- Forgotten to FEb 2023-->
FOGHORN Classics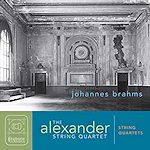 Brahms String Quartets

All Foghorn Reviews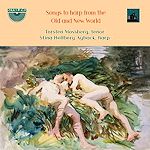 Songs to Harp from
the Old and New World

all Nimbus reviews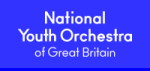 Follow us on Twitter
Editorial Board
MusicWeb International
Founding Editor
Rob Barnett
Editor in Chief
John Quinn
Contributing Editor
Ralph Moore
Webmaster
David Barker
Postmaster
Jonathan Woolf
MusicWeb Founder
Len Mullenger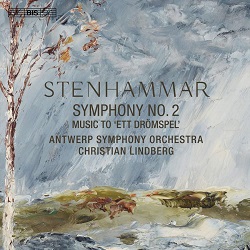 Support us financially by purchasing this from
Wilhelm STENHAMMAR (1871-1927)
Symphony No. 2 in G minor, Op. 34 (1911-1915) [46:05]
Musik till August Strindbergs 'Ett drömspel' (Music for 'A Dream Play' by August Strindberg) Concert version: Hilding Rosenberg) (1916/1970) [11:30]
Antwerp Symphony Orchestra/Christian Lindberg
rec. 2017, Koningin Elisabethzaal, Antwerp
Reviewed as a 24/96 download from eClassical
Pdf booklet included
BIS BIS-2329 SACD [58:23]

The Swedish composer, conductor and pianist Wilhelm Stenhammar is easily overlooked in a landscape so utterly dominated by his fellow northerners, Jean Sibelius and Carl Nielsen. Given that part of his musical training took place in Berlin, it's hardly surprising he was influenced by the works of Richard Wagner and Anton Bruckner; indeed, he readily acknowledged his debt to the latter in his Symphony No. 1 in F major (1902-1903), which he subsequently withdrew. However, No. 2, composed in the run-up to the First World War, owes more to his Nordic contemporaries, Nielsen in particular.

There are very few recordings of either opus, and those that we do have are by Neeme Järvi and the Gothenburg Symphony, of which he was principal conductor from 1980 to 2004. (Stenhammar held the same post from 1906 to 1922.) Järvi's live performances of Nos. 1 and 2 were first released separately on BIS 219 and 251 respectively, before they were repackaged as part of a 4-CD set. Rob Barnett has reviewed that collection, as well as a three-disc reissue of the symphonies and piano concertos (Brilliant Classics). In the early 1990s, Järvi and his Gothenburgers rerecorded both symphonies, plus Excelsior! and the Serenade in F, for Deutsche Grammophon.

Fast forward 25 years to Antwerp, its orchestra – formerly the Royal Flemish Philharmonic – conducted by Christian Lindberg. I so admired their first Stenhammar album, which includes Excelsior! and the Serenade in F, that I made it a Recording of the Month. Lindberg, a remarkably versatile conductor, is probably best known for his distinguished BIS/Pettersson cycle with the Norrköping SO, several volumes of which I've praised on these pages, His white-hot Tchaikovsky Fourth with the Arctic Phil is also mandatory listening. Most recently, I was pleasantly surprised by Lindberg's centennial tribute to Leonard Bernstein, with the Royal Liverpool Philharmonic. Oh, and he's a terrific trombonist, too (see A Lindberg Extravaganza).

Coming back to Stenhammar, BIS 251, which pairs Excelsior! and the second symphony, was the very first BIS CD I ever owned. That I never played it much probably says more about my ambivalence towards the music than the performances themselves. The disc has long since vanished from my collection, so I reacquainted myself with the 16-bit download from eClassical. I must confess I was slightly disappointed at first, not least by the bright sound. Then again, this is an early release, and a live concert to boot. These days, BIS produce some of the best recordings I know, their LSO/Friedel album, American Symphonies, the latest addition to my hard drive.

Lindberg's account of the first movement of No. 2, marked Allegro energico, is quite encouraging, those atmospheric calls and ripostes nicely judged. He also seems more pliant than Järvi; not only that, he appears to shade and scale the music pretty well. (If I sound a tad cautious at this point, it's because these are just preliminary impressions, not tested in direct comparison with Järvi.) And while the idiom feels closer to early Nielsen than it does to middle or late Bruckner, those brass chorales suggest the latter's influence was indelible. Stenhammar's symphonic style has always struck me as an uneasy hybrid, and, thus far at least, I'm not persuaded otherwise. It doesn't help that the playing is less assured than it was on their earlier album.

The Andante, ungainly at the best of times, feels even more so here. Lindberg makes amends with a more characterful Scherzo, but even then there's an effortful aspect to the music-making – almost as if neither the orchestra nor the conductor is completely convinced by the piece – and that's oddly enervating. The finale, reasonably animated, isn't the culmination it should be, either. As for the filler, a concert version of music written for Strindberg's A Dream Play, it's mildly diverting. To cap it all, the recording is not terribly involving, but that may have something to do with the acoustic of this new hall, a SimpsonHaugh 'shoebox' design that replaces the old one. I feel the BIS team got far better results in DeSingel, where the earlier album was recorded.

Somewhat disheartened, I revisited Järvi's performance, which, heard immediately after Lindberg's, did much to lift my flagging spirits. For a start, our esteemed Estonian insists on taut rhythms throughout, and ensures textures never clot and cloy. Yes, the recording is still too upfront for my taste, but at least it's forensic, and that unearths a wealth of lovely detail, much of it buried in this new release. As so often, it helps to believe in the music, and I just don't sense Lindberg and his players do. Järvi clearly does, and he communicates that to both his orchestra – who play very well indeed – and his audience, the latter quick to show their appreciation at the end. Now I'm sorely tempted to invest in that DG recording….

A rare misstep for Lindberg/BIS; Järvi, the old 'un, is still the best 'un.

Dan Morgan

Update
At the time of my initial review I was aware of Stig Westerberg's Stockholm Phil recording of this symphony – Caprice CAP21151 – but had not heard it. A reader, Thomas Roth, and my colleague, John Quinn, urged me to rectify that omission without delay. And I'm glad I did, for this is a lovely performance, chock-full of charm and incident. The playing is both pliant and polished – the brass especially fine – and there's a geniality to the first movement that I like very much indeed. I still find the textures of the second too dense, although that's leavened a little by Olle Bolander's airy recording. Most appealing is the shapeliness of the third, which is immensely seductive. As for the finale, it's lithe, with a true sense of summation. Not as lively or as forensic as the BIS/ Järvi, perhaps, and rather short measure; then again, that hardly matters when the music-making is so easeful and open hearted. Pretty good analogue sound from 1978, too.



---
| | |
| --- | --- |
| | |
Donate and keep us afloat
New Releases


<!- cpo end March 2023 --> all cpo reviews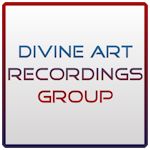 Click to see New Releases
Get 10% off using code musicweb10
All Divine Art reviews
<! apr 12 months Nov 22 - Oct 23 -->