paid for
advertisements

<!- Forgotten to FEb 2023-->
FOGHORN Classics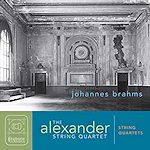 Brahms String Quartets

All Foghorn Reviews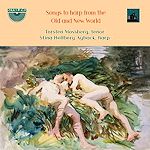 Songs to Harp from
the Old and New World

all Nimbus reviews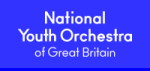 Follow us on Twitter
Editorial Board
MusicWeb International
Founding Editor
Rob Barnett
Editor in Chief
John Quinn
Contributing Editor
Ralph Moore
Webmaster
David Barker
Postmaster
Jonathan Woolf
MusicWeb Founder
Len Mullenger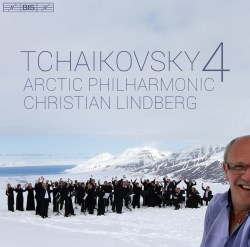 Pyotr Ilyich TCHAIKOVSKY (1840-1893)
Symphony No. 4 in F minor, Op. 36 (1878) [41:51]
Arctic Philharmonic/Christian Lindberg
rec. April 2015, Stormen Concert Hall, Bodø, Norway
Download only
Pdf booklet included
BIS BIS-8007 Download [41:51]

'Tis a sign of the times that some labels are now offering single and/or short works for download only. Some still have the temerity to issue discs with very short playing times and at top whack, too; Mariss Jansons' recent RCO Pictures springs to mind. However BIS are happy to offer such downloads on their own until a suitable coupling is found. They've done this with Andrew Manze's Adès for example, which plays for just over 34 minutes. At least that's priced accordingly ($5.56/£3.85). Ditto Christian Lindberg's Tchaikovsky Fourth; at around 42 minutes it costs $6.49/£4.50.

Sensible pricing doesn't count for much if the performance and recording aren't up to snuff, but that's unlikely with these artists and this label. Lindberg is a noted trombonist, but it's as a baton waver that I know him best; I've assessed and admired some of his Pettersson, as well as a collection of works for tuba and orchestra with Øystein Baadsvik (review). Not surprisingly, the Arctic Philharmonic – of which Lindberg is the principal conductor – feature in some of his most recent recordings; among them is a well-received account of Tchaikovsky's Fifth Symphony and Swan Lake suite (review).

There's no shortage of Tchaikovsky Fourths in the catalogue – ArkivMusic list no fewer than 127 – so this newcomer has a lot to live up to. Personal favourites include an electrifying account from Gennadi Rozhdestvensky and the BBC Symphony (review) and Mariss Jansons' fine one from his Oslo set (Chandos). And don't forget Lorin Maazel; his Decca/WP cycle from the 1960s is highly regarded, but I particularly like his Cleveland Fourth, an early digital blockbuster from Telarc. Such were the dynamics of the latter that I often used the LP to impress friends or check the tracking of a new stylus.

So, how do Lindberg and his Norwegian band fare in such company? The commanding horns at the start are splendid, as are the trumpets that follow. There's urgency and tension aplenty, and the sound is clean and spacious. Then again, with Take5's Hans Kipfer at the controls I'd expect nothing less. That said, it's the interpretation that fair took my breath away, and that rarely happens with well-worn pieces such as this. The more delicate woodwind passages are as beguiling as one could wish for, and Lindberg shapes and projects it all with implacable authority and a strong sense for idiom.

In my recent review of Tchaikovsky marches and overtures from Mikhail Pletnev and the Russian National Orchestra I bemoaned the lack of warmth and character in those performances (review). I felt thr conductor never got to 'the palpitating heart' of the Romeo and Juliet overture in particular. No such qualms here, for this is powerful, deeply passionate playing that gets right to the nub of this great symphony. What thrilling fanfares, and how noble those mighty climaxes in the first movement. So often I grumble about the lack of narrative in a recording; well, if Lindberg's Tchaikovsky Fourth were a novel it would be a truly compulsive read.

The solo oboe at the start of the Andante is nicely done, as are the big, surging tunes that dominate this movement. There's a terrific sense of ebb and flow to this reading that can't fail to please, and the full-blooded playing is just gorgeous. How precipitous the massed strings, and how beautifully poised the quieter moments, too. Perhaps this is why BIS decided not to wait for a suitable coupling, for this performance is very impressive indeed, I found myself hearing details that others miss; also, I marvelled anew at the sheer strength and structural integrity of this mighty score.

The mercurial Scherzo – marked pizzicato ostinato – seldom fails to thrill, and while others may find a little more drive here Lindberg and his doughty band are as deft as any. Time and again I was ambushed by unexpected illuminations and startling timbres, all of which make this performance so special. All the while one braces – both mentally and physically – for the dam burst that that's still to come. When it does it never sounds overblown or overdriven; the recording copes admirably with the music's fearsome range.

Indeed, the orchestral discipline and top-flight engineering conspire to deliver a finale that had me gasping with a mixture of delight and disbelief. Right up to the last note of that emphatic, barnstorming close Lindberg is in complete command, and the Arctic Phil respond with playing of great precision and power. Not quite recovered from the shock of that flummoxing finale I listened to it again, this time with the volume right up. I rarely use the word stunning, but in this case nothing else will do.

This is the most exhilarating Tchaikovsky Fourth I've heard in ages; roll on the next instalment.

Dan Morgan
twitter.com/mahlerei

Footnote
BIS plan to release their Christian Lindberg/Arctic Philharmonic recordings of Tchaikovsky's Fourth, Fifth and Sixth symphonies as a two-disc set later this year.


---
| | |
| --- | --- |
| | |
Donate and keep us afloat
New Releases


<!- cpo end March 2023 --> all cpo reviews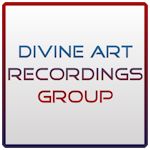 Click to see New Releases
Get 10% off using code musicweb10
All Divine Art reviews
<! apr 12 months Nov 22 - Oct 23 -->