paid for
advertisements


Chopin Edition 17CDs
now available separately
£11 post-free anywhere

---
TROUBADISC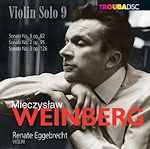 100th birthday of Mieczyslaw Weinberg on December 8, 2019.
Renate Eggbrecht has recorded all 3 violin Sonatas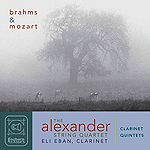 Mozart Brahms
Clarinet Quintets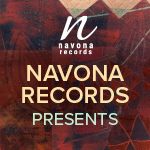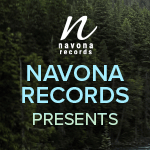 New Releases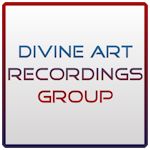 Click to see New Releases
Get 10% off using code musicweb10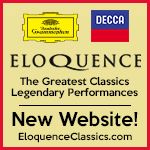 Special offer 50% off
15CDs £83 incl. postage


Follow us on Twitter
Editorial Board
MusicWeb International
Founding Editor
Rob Barnett
Editor in Chief
John Quinn
Seen & Heard
Editor Emeritus
Bill Kenny
MusicWeb Webmaster
David Barker
Postmaster
Jonathan Woolf
MusicWeb Founder
Len Mullenger
---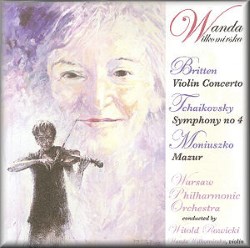 Support us financially by purchasing
this through MusicWeb
for £10 + postage.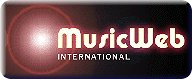 Benjamin BRITTEN (1913-1976)
Violin Concerto, Op.15 (1939 rev. 1958) [29:42]
Pyotr Ilyich TCHAIKOVSKY (1840-1893)
Symphony No.4 in F minor, Op.36 (1877) [38:20]
Stanisław MONIUSZKO (1819-1872)
Straszny dwór (The Haunted Manor) - Act IV; Mazur (1865) [5:25]
Wanda Wiłkomirska (violin)
Warsaw Philharmonic Orchestra/Witold Rowicki
rec. live, 7 April 1967, Royal Festival Hall, London
ORCHESTRAL CONCERT CDs CD12/2011 [73:03]


I have to say, this is the first recording from the Orchestral Concert CDs stable I've encountered. For other newcomers, here's some background. The website states that the label 'is devoted to issuing recordings of live concert performances, primarily by leading Eastern European orchestras'. The man behind the recordings is Geoffrey Terry, a recording engineer, who had the opportunity to record some of the Eastern European orchestras and ensembles on their tours of the UK during the 1960s and early 1970s. The concerts often featured renowned soloists and conductors. Terry's method was to employ just two microphones, carefully placed. The result is a completely interventionist-free recording, 'a pure acoustic mirror image of the original performance'.

The principal focus of attention on this release is the Polish born violinist Wanda Wiłkomirska. It's worth me saying a word or two about her. She started lessons on the violin with her father, then enrolled at the Łódź Academy of Music, where she studied with Irena Dubiska. After graduation in 1947 she went on to the Ferenc Liszt Music Academy in Budapest until 1950. Following a concert in Paris, in which she greatly impressed her fellow compatriot Henryk Szeryng, she went to study with him. After picking up various prizes, 1952 became a significant year. She won joint second prize with Julian Sitkovetsky at the Henryk Wieniawski Violin Competition in Poznań, where she played Szymanowski's Concerto No. 1 for the first time. It was her 1961 recording of this, back in the good old days of vinyl, that first introduced me to her wonderful playing. The Concerto became her calling card. Significantly, the orchestra and conductor on that recording are the same as in this 1967 live airing of the Britten Violin Concerto from London's Royal Festival Hall. Since that time she has performed, made recordings, taught and held masterclasses. She now lives in retirement.

I would hazard a guess that the two artists must have worked together many times, such is the evident rapport between them. Rowicki is a sensitive conductor who responds instinctively to every nuance and inflection of Wiłkomirska's playing. She has a real affinity for the Britten Concerto, and at least three other live performances have been documented: in Australia with Dean Dixon, and inaugural performances in New York and London with Erich Leinsdorf. The opening movement is lyrical and passionate, and I love the bitter-sweet element she emphasizes. The Vivace Scherzo is both demonically savage and menacing, effective for its rhythmic tautness. In the concluding Passacaglia, which follows a technically dazzling cadenza, Wiłkomirska both finds and projects the darkness, pain and dread which suffuses this deeply heart-wrenching music. Throughout, she meets the technical challenges head on, always taking them in her stride. It's a performance of compelling conviction, and it joins my two favorite versions, which include the studio recording by Boris Gutnikov (MELODIYA MCD 242) and an exciting live performance by the young Japanese violinist Fumiaki Miura (Youtube).

Next up is an electrifying performance of the ubiquitous 4th Symphony by Tchaikovsky. This oft-played/recorded work is here completely devoid of tiredness and routine. Rowicki was obviously on a roll that night and inspires his players to great heights in a knife-edge reading. If it's sheer breathtaking, visceral excitement you want, then look no further. The opening movement is dramatic and emotionally intense. The Andantino which follows is eloquently phrased and song-like, with the pizzicato scherzo remarkable for its clarity, precision and articulation. The rhythmic thrust of the finale is sensational, without ever becoming frenetic. The enthusiastic audience applause at the end says it all. This is certainly the most thrilling and high voltage performance of this symphony I've ever heard!

The audience are treated to an intoxicaing encore in the shape of a Mazur from Act IV of Moniuszko's Straszny dwór (The Haunted Manor), setting the seal on one heck of a concert; I wish I'd been there!

I was interested to discover that this release won the 'German Record Critics Prize' for the 'Best Historic Recording' of 2012. It also received the glowing praise of Graham B. Slater, former BBC engineer, for the sound, described as 'of demonstration quality', with special mention being made of ' balance between soloists and orchestra … dynamic range and the stereo separation'.

I would like to add that it's a great injustice that the superb recordings of Wanda Wiłkomirska have been underappreciated. Much of her discography on the Polskie Nagrania and Connoisseur labels has fallen victim to the deletion axe. Next year (2019) the violinist celebrates her ninetieth birthday. Maybe this could be the occasion for some enterprising company to take up the gauntlet and re-release her astonishing recorded legacy, in tribute.

Stephen Greenbank

Previous review: Jonathan Woolf



---
| | |
| --- | --- |
| | |
Donate and keep us afloat
Recordings of the Month
October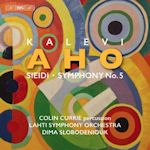 Aho Symphony 5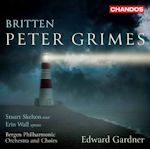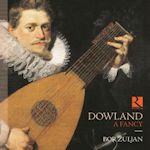 Dowland - A Fancy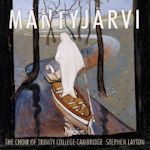 MÄNTYJÄRVI - Choral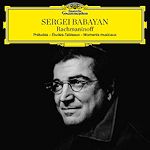 Rachmaninov_ Babayan
September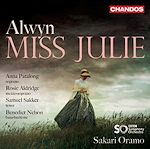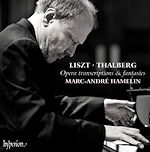 Opera transcriptions & fantasias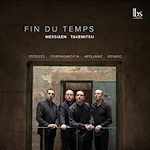 TAKEMITSU MESSIAEN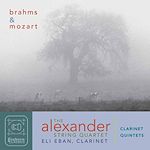 Mozart Brahms
Clarinet Quintets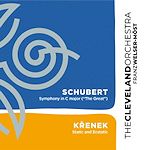 Schubert Symphony 9
August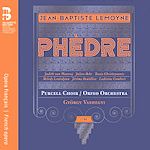 Jean-Baptiste LEMOYNE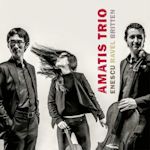 Enescu Ravel Britten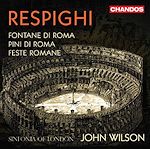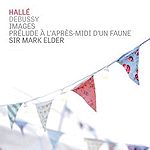 Debussy Images etc.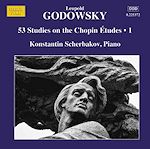 53 Studies on Chopin Études 1
Konstantin Scherbakov (piano)