50% OFF !
In an Exceptional Offer
to Music Web International readers.

Buy all 15 titles, in the small but historic Orchestral Concert CDs catalogue, and pay only 50% of the regular price: for the specified period or until sold out. - there will be no more copies pressed. Only 200 sets remaining.
WINNER - German Record Critics' Award
Orchestral Concert CDs was awarded the prestigious German Record Critics' Award (Quarterly Critics' Choice for Q4 2012 Historical Recordings category) with CD12/2011. Herewith a quote from the jury spokesman, Wolfgang Wendel:
Quote, "Wanda Wilkomirska presents herself here as one of the great storytellers on the violin. She plays one of the most important concertos of the 20th Century, and the recording technique is sensational. An unrepeatable constellation."
Orchestral Concert CDs is particularly pleased that the award acknowledges not only the sublime musical performance but also the exceptional quality of the sound recording.
NB.The "sensational" recording technique referred to - known as CNSTR - is not unique to this disc; it is our standard approach with al OCCDl recordings

The live concert performances include the following Orchestras and ensembles: Warsaw Philharmonic, Prague Symphony, Hungarian State Symphony, Brno Philharmonic, Berliner Staatskapelle, Leipzig Gewandhaus Bach Orchestra, Central Bohemia Symphony Orchestra, The Czech Trio,
Conductors: Kurt Masur, Witold Rowicki, János Ferencsik, Jirí Waldhans, Zdenék Košler, Václav Smetácek, Gerhard Bosse,
Soloists: Alfredo Campoli, Peter Katin, Wanda Wilkomirska, Saša Vectomov, Annelies Burmeister.
Venues: Royal Festival Hall London, Queen Elizabeth Hall London, Fairfield Halls Croydon, Huddersfield Town Hall, Albert Hall Nottingham, Camden Theatre London, White Rock Pavilion Hastings, Podebrady, (Czechoslovakia)
Buy all 15 titles for £75 + £8 postage worldwide
Singles
Individual price of each CD is £10.00 + postage (all world) £3.00, additional post charges are £1.00/per CD. (Because of our inadequate software we have to charge £3 for each CD and then will refund you £2 for the second and each subsequent CD when placed in the same order)

OCCDs CD1/2008: Dvorák, Symph. no 9, Jan Novak Philharmonic Dances,
(Premier recording), Delius, Prelude Irmelin, La Calinda.
Brno Philharmonic Orchestra Jirí Waldhans The Royal Festival Hall, London
Recording: 22nd October 1966
review Jonathan Woolf
Review Paul Serotsky
CD2/2008: Walton Scapino Overture, Prokofiev Piano Concerto no 3, Ravel Rhapsody Espagnole, Kakelác Reflections, Dvorak, Slavonic Dance no 15.
Prague Symphony Orchestra
Zdenek Košler Václav Smetácek Peter Katin, piano
The Royal Festival Hall, London, The Albert Hall, Nottingham
Recordings: 1967 & 1968
review
review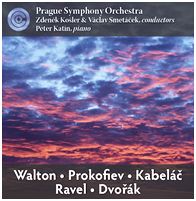 CD3/2009: Mozart Sonata in A K526, Beethoven Sonata in C minor,op 30 no 2, Sonata no 3 in D minor op 108.
Alfredo Campoli, violin, Peter Katin, piano, The Fairfield Halls, Croydon, Campoli's home, Southgate
Recordings: 24th September 1963 & c. 1973
review review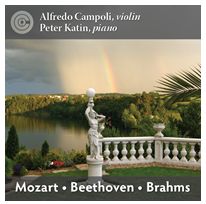 CD4/2009: Beethoven trio no 5 in D (Ghost), Dvorák trio no 4 in E minor, Dumky, Martinu Trio no2 in D minor, 3rd movement, (encore).
The Czech Trio: Ivan Štraus, violin Saša Vectomov, 'cello Josef Pálenícek, piano
The Queen Elizabeth Hall, London Recording: 15th October 1972
review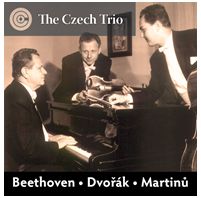 CD5/2009: Beethoven Egmont Overture, Kodály Dances of Galánta Brahms Symphony no 1 in C minor, Berlioz Rákoczy March.
Hungarian State Symphony Orchestra János Ferencsik
The Royal Festival Hall, London Recording: 26th February 1966
review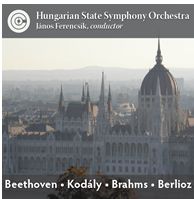 CD6/2009: Bruckner Symphony no 7 in E minor
Bruckner: Symphony no 7 Berliner Staatskapelle Orchestra Kurt Masur
The Royal Festival Hall, London Recording: 17th November 1967
review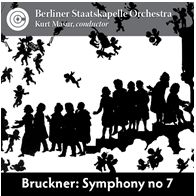 CD7/2009 škroup Czechoslovak National Anthem, Suk Asrael Symphony in C minor op 27

Brno Philharmonic Orchestra Jirí Waldhans
The Royal Festival Hall, London Recording: 13th November 1968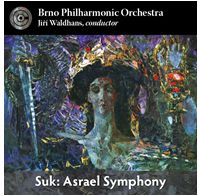 CD8/2009: Bach Orchestral Suite nos 1 and 3 (2), Violin Concerto in E, Haydn Symphony no 6 in D minor, Mozart Divertimento in D.
Leipzig Gewandhaus Bach Orchestra Gerhard Bosse
Camden Theatre, London Recording: October 1966
review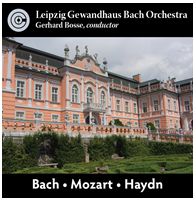 CD9/2009: Dvorák In Nature's Realm, Cello Concerto in B minor, Suk Suite from Raduz and Mahulena.
Central Bohemia Symphony Orchestra Miloš Zelenka Saša Vectomov, 'cello
Podebrady Theatre, Czechoslovakia Recording: 27th May 1973
review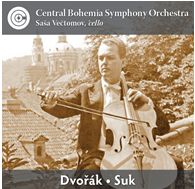 CD10/2010: Dvorák symphony no 8 in G major op 88, Richard Strauss Tod und Verklärung op 24.
Prague Symphony Orchestra Zdenek Košler
The Albert Hall, Nottingham Recording: 13th February 1967
review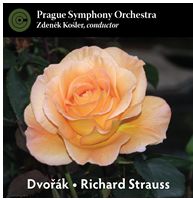 CD11/2010: A Chopin Recital
Peter Katin, piano
The Fairfield Halls, Croydon Recording: c. 1965
review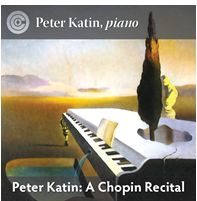 CD12/2011: Britten Violin Concerto op 15, Tchaikovsky Symphony no 4
Moniuszko Mazur from Straszny Dwor, (The Haunted Manor)
Warsaw Philharmonic Orchestra Witold Rowicki Wanda Wilkomirska, violin
The Royal Festival Hall, London Recording: 7th April 1967
review Sept 2018 peerless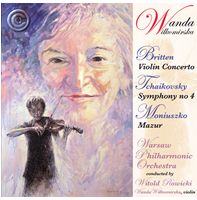 CD13/2011: Beethoven Overture Leonora no 3, Haydn Symphony no 88 in G, Paul Dessau In memoriam Bertolt Brecht.
Berliner Staatskapelle Orchestra Kurt Masur Annelies Burmeister, contralto
The Royal Festival Hall, London The White Rock Pavilion, Hastings
Recordings: 17th & 18th November 1967
review J Woolf
review J Quinn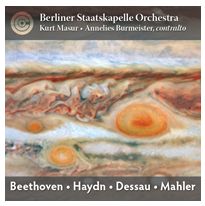 CD14/2011: Shostakovich Symphony no 10 in E minor op 93
Prague Symphony Orchestra Václav Smetácek
The Royal Festival Hall, London
Recording: 6th March 1968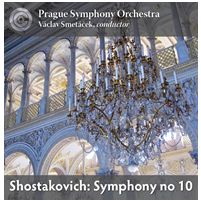 CD15/2016: Prokofiev Symphony no 1 in D (Classical) op 25, Szymanowski Symphony no 4 (Symphony Concertante) op 60, Brahms Symphony no 4 in e minor.
Warsaw Philharmonic Orchestra Witold Rowicki Jan Ekier, piano
Huddersfield Town Hall
Recording: 3rd April 1967