TROUBADISC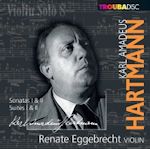 <!- December 2018 -->
colourful imaginative harmony
Renate Eggebrecht violin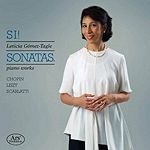 Leticia Gómez-Tagle
Chopin, Liszt, Scarlatti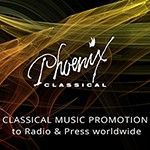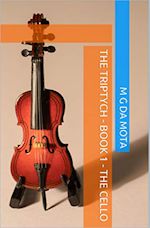 Book 1 Book 2 Book3
Mota The Triptych: -Website
---

Acte Prealable returns
with New Releases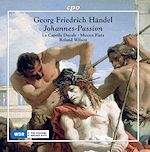 Superior performance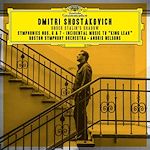 Shostakovich 6&7 Nelsons
Notable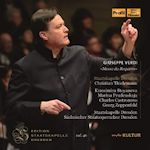 Verdi Requiem Thielemann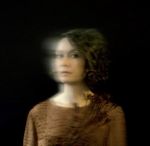 Marianna Henriksson
An outstanding recital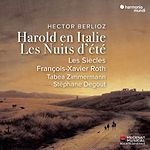 this terrific disc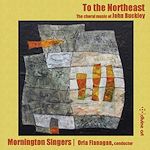 John Buckley
one of my major discoveries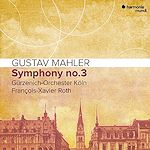 François-Xavier Roth
A game-changing Mahler 3
........................................
Bryden Thomson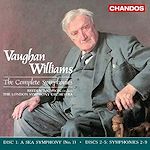 Symphonies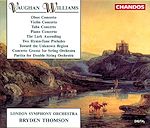 Vaughan Williams Concertos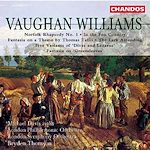 RVW Orchestral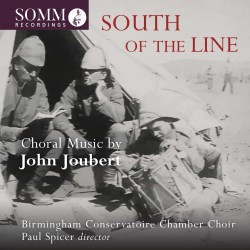 Support us financially by purchasing this from
John JOUBERT (b. 1927)
South of the Line
O Praise God in His Holiness, Op. 52* (1967) [1:48]
O Lorde, the Maker of Al Thing, Op 7b* (1952) [4:14]
There is no Rose, Op.14 (1954) [2:43]
Incantation (1956) [8:26]
Pilgrimage Song, Op. 169 (2010) [6:49]
Three Portraits, Op. 97 (1983) [8:54]
Be not Afeard, Op. 179 (2015) [5:02]
Sonnet, Op. 123 (1989) [7:13]
This is the Gate of the Lord, Op. 164 (2007) [3:09]
Autumn Rain, Op. 105 (1985) [4:45]
South of the Line, Op. 109 ** (1985) [26:15]
Birmingham Conservatoire Chamber Choir/Paul Spicer
Nicholas Wearne (organ)*, Matthew Firkins (timpani)**
Harry Bent, Stephen Plummer, Miriam Kitchener, George Kirkham (percussion)**.
Domonkos Csabay, Gyorgy Hadzso (pianos)**
rec. 28 June 2016, St Alban the Martyr, Highgate, Birmingham; 27 June 2016, Adrian Boult Hall, Birmingham Conservatoire
Texts included
SOMM SOMMCD 0166 [79:30]

This disc, together with their simultaneous release of the opera Jane Eyre, constitutes SOMM's handsome ninetieth birthday tribute to John Joubert who reached that milestone on 27 March 2017 (see article Joubert at 90). I don't know if the composer was present for the sessions in the church of St Alban the Martyr but he was certainly there the previous day when Autumn Rain and South of the Line were set down in the Adrian Boult Hall of Birmingham Conservatoire. There's a poignant association there because South of the Line was commissioned by the Birmingham-based choir Ex Cathedra for the opening of the Adrian Boult Hall and this recording of the piece was the last music heard in the hall before it was demolished as part of the relocation of the Conservatoire and redevelopment of its city centre site.

The works gathered here, seven of which receive their first recordings, cover a span of sixty-three years (1952-2015), which in itself is testimony to the way in which writing for voices has run as an unbroken thread through John Joubert's creative life. The pieces are very varied in nature and they also demonstrate the composer's catholicity of literary taste: his discerning eye here ranges from Scripture through John Skelton and Shakespeare to Thomas Hardy, D H Lawrence, A C Swinburne and W B Yeats.

Pride of place has to be afforded to South of the Line. For this work Joubert selected five poems written by Thomas Hardy in response to the Boer War (1899-1902). Though Hardy was inspired by one specific conflict at the turn of the twentieth century his words and Joubert's music can easily – and justifiably – be taken as anti-war in general. The Boer War took place in Joubert's native South Africa and I don't think it's any coincidence that this score is as gritty and powerful as another work that relates to a tragic event in South African history: his Second Symphony (1970), which was his response to the 1960 Sharpeville massacre. South of the Line is an extraordinary score, not least in terms of its scoring. It's written for SATB choir accompanied by two pianos, timpani and a battery of percussion. The second and fourth of its five movements are respectively for a solo soprano and a solo baritone accompanied just by piano.

The first movement, 'Embarcation' is a march. The music is acerbic and the strongly percussive accompaniment adds a note of menace – throughout the work much is made of the fact that the pianos are percussion instruments. There's bitterness and apprehension in Hardy's words – these sentiments are echoed in the music – and I reflected on the contrast with the pride and valour that we find in Laurence Binyon's 'The Fourth of August', set by Elgar in The Spirit of England. This movement is tough stuff; there's no pageantry or valour here. In this movement, as elsewhere, neither poet nor composer pull their punches. The second movement, 'A wife in London', depicts a wife receiving news that her husband has fallen in action. The piano accompaniment is very dissonant, offering no comfort. The solo soprano line is highly demanding, both in technical and emotional terms, and Chloe Salvidge, a member of the choir, does very well indeed.

'Drummer Hodge' is a powerful dirge for the dead drummer. The pianos are silent here but Joubert uses his percussion section to superb effect and the percussionists are tremendously incisive. The tension in the music is palpable – the spirit of some of Mahler's military-related marches comes to mind – and I found this a profoundly unsettling movement. 'The man he killed' is for solo baritone – Timothy Emberson does well – and the use of triple time and a waltz-like feel to the piano accompaniment brings in a suspicion of levity, which is, of course, wholly ironic. The cantata ends with 'A Christmas Ghost Story', the first line of which furnishes the work with its title. Here Hardy tells of a dead soldier, his body lying a long way from home: for what did he die? The tone is very bitter indeed. Joubert responds with highly intense music which proceeds with a slow, solemn tread. Once again, the use of percussion is imaginative and doom-laden. The music becomes ever more powerful, rising to a fearsome, bitter funeral march and culminating in an outraged final climax.

South of the Line is a gripping, intense work. The poetry may have been written in response to the Boer War but it seems to me that now, as we continue to mark the centenary of the First World War, the time is especially propitious for a new recording to emerge. The piece has been recorded before, by Ex Cathedra. They kindly me lent an archive copy of that recording, which is long deleted, a few years ago, when I was writing a piece about John Joubert, so I have heard the work before. Nonetheless, this very fine and extremely committed recording by Paul Spicer and his young musicians caused the score to hit me with fresh impact. I hope this recording will bring this eloquent work to the wide audience it deserves.

The rest of the programme gives us a good sample of John Joubert's range as a choral composer. Several of the pieces were new to me. One such is This is the Gate of the Lord, a setting of verses from Psalm 118. I read in the notes that this piece was written for the reopening of the refurbished Birmingham Town Hall, the city's premier concert venue until Symphony Hall was built. So I expected a festive piece, perhaps using the mighty organ of Town Hall but Joubert surprises. The piece is unaccompanied and the music has a rather reflective quality. On further reflection, I think that's a wholly appropriate tone to have struck and the music, which rises to a radiant climax on the closing words "and it is marvellous in our eyes", fits the words admirably.

Sonnet for a cappella choir has been completely neglected since its first performance until it was recently revived by Paul Spicer's choir. On one level that's hard to understand because the music is excellent; I wonder if the trouble is that the music is very challenging, requiring an expert choir, and the words by A C Swinburne are not easy either. I hope a similar fate of neglect does not befall Be not Afeard for that would be a terrible injustice. This unaccompanied piece was written to mark the 400th anniversary of Shakespeare's death and it sets lines from The Tempest ("the isle is full of noises"). Joubert's music distils a rarefied, mysterious atmosphere which is wholly suited to the text. This he achieves through refined, subtle choral harmonies over which a solo soprano gently soars. This is a gorgeous piece. It's also the latest piece on the programme. From much earlier in Joubert's career we hear There is no Rose, which is deservedly well-known and most attractive. Slightly less familiar, I suspect, is yet another a cappella offering, O Lorde, the Maker of Al Thing. This is a setting of an evening prayer by King Henry VIII. The prayer seeks divine protection. The writing is mostly homophonic and the piece rises to an impressive climax before achieving a hushed ending. It was new to me and I liked it a lot.

This is a diverse collection of choral pieces by a master composer. All the music on this disc, including those I haven't mentioned specifically, is very fine indeed.

I've heard virtually every disc that Paul Spicer and the Birmingham Conservatoire Chamber Choir have made and I've always admired the enterprise of their programming and the accomplishment with which the choir sings, The choir does very well on this occasion too and their performance of South of the Line is stunning. However, I have a slight reservation about the sound of the choir which seems rather bright and a bit top-heavy with not quite enough weight and tonal depth in the tenors and basses. I think this may be because the choir used here has a somewhat larger number of sopranos and altos than on their last disc, English Visionaries, which I reviewed last year. This was recorded almost exactly one year earlier than the present disc and by the same recording team in the same venue. However, this is a minor issue when set against the commitment and accomplishment with which the choir sings these challenging pieces. In any case, other ears may hear the sound of the choir differently.

As usual with this label production values are high. Producer Siva Oke and engineer Paul Arden-Taylor have recorded the performances expertly – the percussion in South of the Line is thrillingly reported. There's a good booklet note by Daniel Galbreath, one of the basses in the choir, and all the texts are provided.

This is a fine tribute to John Joubert as he marks his ninetieth birthday.

John Quinn

Note: An earlier Joubert choral collection from the Louis Halsey Singers, and substantially complementary to Somm's programme, is available on a BMS CD reviewed here. Some of those recordings were originally issued on a Pearl LP (SHE534) in 1975. Ed.

---
| | |
| --- | --- |
| | |
We are currently offering in excess of 51,000 reviews
Donate and keep us afloat
New Releases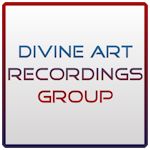 <!-eloquence closes end Jan 2019 extended end Feb->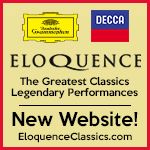 Special offer 50% off
15CDs £83 incl. postage




Follow us on Twitter
Editorial Board
MusicWeb International
Founding Editor
Rob Barnett
Editor in Chief
John Quinn
Seen & Heard
Editor Emeritus
Bill Kenny
MusicWeb Webmaster
David Barker
Postmaster
Jonathan Woolf
MusicWeb Founder
Len Mullenger