paid for
advertisements

<!- Forgotten to FEb 2023-->
FOGHORN Classics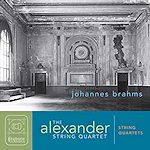 Brahms String Quartets

All Foghorn Reviews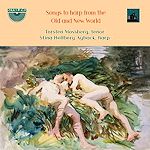 Songs to Harp from
the Old and New World

all Nimbus reviews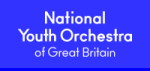 Follow us on Twitter
Editorial Board
MusicWeb International
Founding Editor
Rob Barnett
Editor in Chief
John Quinn
Contributing Editor
Ralph Moore
Webmaster
David Barker
Postmaster
Jonathan Woolf
MusicWeb Founder
Len Mullenger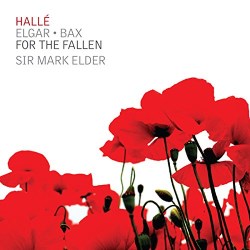 To gain a 10% discount, use the link below & the code MusicWeb10

For the Fallen
Sir Edward ELGAR (1857-1934)
The Spirit of England, Op. 80 (1915-1917) [26:43]
A Voice in the Wilderness (Une Voix dans le Désert), Op. 77 (1915) [11:10]
Grania and Diarmid, Op. 42 (1902): Introduction [3:09]; Funeral March [5:57]; Song 'There are seven that pull the thread' [2:45]
Sir Arnold BAX (1889-1953)
In Memoriam (1916) [17:03]
Rachel Nicholls (soprano), Hallé Choir; Joshua Ellicott (narrator), Jennifer France (soprano)
Madeleine Shaw (mezzo); Hallé/Sir Mark Elder
rec. live, 6 November 2014 (Spirit of England and In Memoriam); live, 7 April 2016 (A Voice in the Wilderness), Bridgewater Hall, Manchester; 30 March 2016, Hallé St Peter's, Ancoats, Manchester (Grania and Diarmid )
Texts included
HALLÉ CDHLL7544 [67:15]


A welcome feature of the artistic commemorations of the centenary of World War I has been the opportunity to hear live or on disc Elgar's unjustly neglected trio of Laurence Binyon settings, The Spirit of England. This is a fine and deeply felt score and I've never quite understood why it isn't heard more often. Maybe the length of the piece is thought to be awkward for concert programme planning. Perhaps it's felt that the sentiments of Binyon's poetry are too much of their time. Whatever the reason the neglect means that some very fine Elgar is not heard as often as it should be. I've had the good fortune to sing in several performances of Spirit of England and even in rehearsal it never fails to move me, the last movement especially.

In 2014 I surveyed all the recordings then available and discussed the background to the work in some detail. Rather than go into too much detail here I refer readers to that survey. At that time I came to the conclusion that the recording conducted by David Lloyd-Jones was a clear first choice. Shortly afterwards a new recording appeared, conducted by John Wilson. Admirable though that was in many respects, I felt that Lloyd-Jones continued to have the edge (review). When surveying the available recordings I commented that if the rumours of an impending recording by Sir Mark Elder proved to have substance it might be necessary to revisit that verdict. Well, the rumours have become fact and an Elder version has been released: does it alter the 'pecking order'?

The obvious comparator is the Lloyd-Jones recording though it's not wholly comparable since that is a studio recording whereas the Elder was recorded in concert. More significantly, whereas Elder uses a soprano soloist throughout Lloyd-Jones opts for a tenor in the middle movement, 'To Women'. Interpretatively, differences between the two performances are slight and, indeed, it should be said at the outset that both are very fine indeed and capture the essential spirit of Elgar's score. Both conductors are very well served by their respective choirs but I noted that while the BBC Symphony Chorus are pretty accurate in observing Elgar's copious markings, Elder's Hallé Choir, expertly trained by Madeleine Venner, are absolutely scrupulous. Thus many small nuances are picked up in Manchester despite the fact that the BBC Symphony Chorus is recorded slightly more forwardly than their Mancunian counterparts. Also – and this surprised me, given that Lloyd-Jones recorded under studio conditions – you can hear even more on the Elder recording when it comes to matters of orchestral detail. One passage that especially caught my ear comes in 'To Women' during the passage that begins "Swift, swifter than those hawks of war". Hereabouts, Elgar's orchestral writing is amazingly original and not a little unsettling. I've never heard it more tellingly realised than Elder and the Hallé achieve here. Good though Lloyd-Jones and the BBCSO are, they don't match that.

Lloyd-Jones has two good soloists, Susan Gritton and Andrew Kennedy. In 'To Women', the sentiments and vocal line of which suit a tenor, Kennedy sings very expressively and with evident feeling for the words. However, at the words "But not to fail" his tenorial timbre is not as touching to hear as the gentle vulnerability of a good soprano ... and Rachel Nicholls is indeed a good soprano. Once or twice the vibrato she deploys causes her loud top notes to sound slightly spread. However, her voice, while not too rich, is more generous of tone than Susan Gritton's and overall I prefer her performance. I appreciate the eloquence with which she invests phrases such as "O soul of divinely suff'ring man" in 'The Fourth of August'. Earlier in that movement she leads the passage "Endure, O Earth" very movingly and the Hallé Choir sings the unaccompanied section that follows wonderfully.

Fittingly, in both recordings the very best is reserved for the final movement, 'For the Fallen'. Elder demonstrates marvellous attention to detail in the orchestral introduction. This poem contains the lines "They shall grow not old" which have become inseparably associated with Remembrance Sunday. Oddly, Elgar set the first words as "They shall not grow old" and both conductors follow the printed score rather than Binyon's original; I must say I regret that. Susan Gritton's contribution to this passage is very good but I find Rachel Nicholls even more affecting. The last few minutes of this movement, beginning at "But where our desires are and our hopes profound" constitute some of the most moving music in Elgar's entire output, especially the climax to which Elgar sets Binyon's emotive and deeply affecting image of the war dead "moving in marches upon the heavenly plain". Both performances rise to the occasion though I find Elder stirs the soul even more strongly than Lloyd-Jones.

So, the Elder recording now becomes first choice for The Spirit of England. However, David Lloyd-Jones' decision to use two soloists – unique so far on disc – means that all Elgar devotees will be more than justified in having his very fine version on their shelves as well.

The rest of the music on Elder's programme doesn't match the stature of The Spirit of England but it is still of great interest.

Une Voix dans le Désert is the second of three war-time compositions by Elgar in which he set patriotic poems by the Belgian, Émile Cammaerts (1878-1953). The others are Carillon (1914) and Le Drapeau Belge (1916). Elgar set all three of the poems in English translations from the original French by the poet's wife, Tita Brand Cammaerts. In this performance a revised translation by Geoffrey Owen is used and in the booklet both this and the French text have been printed. All three Elgar/Cammaerts pieces were recorded not long ago by John Wilson on a very valuable disc; Simon Callow was the narrator (review). I was slightly surprised to find that for this performance Sir Mark Elder had engaged not a professional actor but a singer, the tenor, Joshua Ellicott. As soon as Ellicott began to speak the words I understood. He delivers his lines in a broad, working class Lancashire accent. I can imagine that this may be a controversial aspect of the performance for some but in adopting this accent Ellicott is, I believe, making a direct connection with World War I. His great- uncle, Jack Ellicott (1896-1916) was a very ordinary Lancashire lad who joined the British army, along with a number of his friends, not long after the outbreak of war. He was killed in action on 12 August 1916 at the Battle of the Somme. In tribute to his brave ancestor Joshua Ellicott devised a short recital programme entitled From your ever-loving son, Jack during which songs and piano music were interspersed with readings from Jack's very ordinary and matter-of-fact letters home to his family. I experienced this recital at the 2016 Cheltenham Music Festival; it was one of the most moving musical events I have ever attended (review).

On that occasion Joshua Ellicott read his great-uncle's letters in the same Lancashire accent that he adopts here. Some may think it's an affectation in the context of Cammaerts' words but it works brilliantly. Is Joshua Ellicott imagining his great-uncle – or an ordinary soldier just like him – in the situation described by Cammaerts? I rather think so. On the John Wilson disc Simon Callow has the wider speaking range, as you'd expect from such a distinguished actor. His is a more conventional delivery than Ellicott's and it's very good. I might perhaps sum up the difference, as it seems to me at any rate, by describing Callow's narration as Officer Class and Ellicott's as that of someone from the Other Ranks. Ellicott provides a whiff of authenticity and connects the listener very strongly with the situation. Jennifer France sings the soprano solo in the middle of the piece very well and the orchestral contribution is first rate.

On the face of it the inclusion of items from Elgar's incidental music to Grania and Diarmid is not an obvious choice but, as we shall see, it provides a perceptive upbeat, if you will, to the Bax piece at the end of the programme. The play in question was a collaboration between the Anglo-Irish novelist George Moore (1852-1933) and W.B. Yeats. It was Moore who encouraged the involvement of Elgar. The play is a retelling of an Irish myth, the story of the ill-fated romance between the eponymous couple. The play soon sank without trace but Elgar salvaged some of his music and re-scored it for full orchestra. He re-fashioned some of the snippets of incidental music into an Introduction and the noble Funeral March was well worth saving. The Funeral March, which is sometimes heard and recorded, is a fine expression of patrician grief. Very much rarer is the song 'There are seven that pull the thread' which is sung by one of the play's principal characters, Laban. Apparently Yeats readily acceded to Elgar's request that the song, including his words, be published. I'm sure I've never heard it before but it's an atmospheric piece and Madeleine Shaw gives a lovely performance.

Those short Irish-inspired pieces pave the way very well for Bax's substantial In Memoriam. This was the composer's response to the Easter Rising of 1916 and especially to the execution of the rebel leaders, several of whom Bax knew from his time living in Ireland. The music is eloquent, often poetic, and deeply-felt. One of the principal ideas is a big broad tune that's first heard on the strings. The Hallé strings sound superb in this passage (from 1:18). The whole performance is very fine; especially the last four minutes or so when there is firstly a big statement by the full orchestra before the pensive quiet conclusion. These last minutes are very uplifting in this committed performance. This is the second recording of the orchestral version. The first can be found on Chandos.

This, then, is a very fine disc with performances that are fully on a par with the previous releases in Elder's distinguished Elgar cycle. The recorded sound is very good and the booklet contains excellent notes by Richard Bratby, Andrew Burn and the late Michael Kennedy.

Is this, I wonder, the last instalment in Sir Mark Elder's distinguished series of Elgar recordings? Unless he proposes to set down the earlier vocal works such as Caractacus, King Olaf, The Light of Life or the Coronation Ode it's hard to think of a significant Elgar score that has escaped his scrutiny. If this is, indeed, the conclusion of the Manchester Elgar cycle then it has finished on a very high note.

John Quinn

Previous review: Michael Cookson

Note
Bax expert Graeme Parlett has pointed out a serious error in the late Michael Kennedy's liner note. In Memoriam is not an orchestration of the chamber work: they are musically quite different. In Memoriam for orchestra—the first known piece of music commemorating the Easter Rising—was finished in short score on 9 August 1916, and the full score had been completed by 19 March 1917. The work for cor anglais, harp and string quartet, which is the one originally entitled Irish Elegy and later renamed In Memoriam (1916), was not even begun until about 16 November 1917. These dates derive from the manuscripts and from some of Bax's letters to Harriet Cohen.


---
| | |
| --- | --- |
| | |
Donate and keep us afloat
New Releases
<!- Bridge end Sept 2022 -->


<!- cpo end Sept 2022 --> all cpo reviews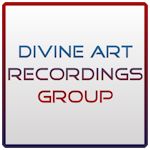 Click to see New Releases
Get 10% off using code musicweb10
All Divine Art reviews