Chopin Edition 17CDs
now available separately
£11 post-free anywhere

---
Recordings of the Month
August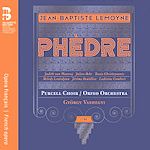 Jean-Baptiste LEMOYNE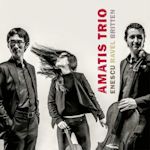 Enescu Ravel Britten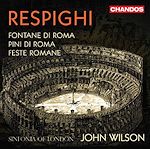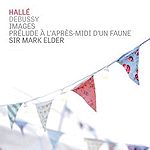 Debussy Images etc.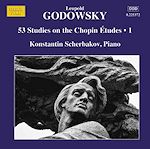 53 Studies on Chopin Études 1
Konstantin Scherbakov (piano)
July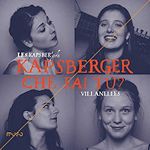 KAPSBERGER
Che fai tù? - Villanelles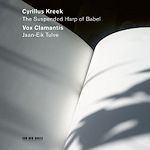 Cyrillus KREEK
The suspended harp of Babel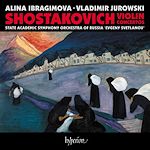 SHOSTAKOVICH
violin concertos - Ibragimova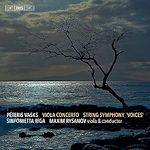 Peteris VASKS
Viola concerto - Maxim Rysanov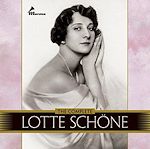 The Complete Lotte Schöne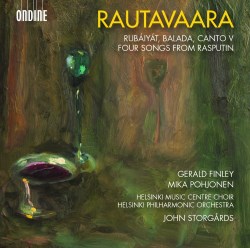 Support us financially by purchasing this from
Einojuhani RAUTAVAARA (b. 1928)
Rubáiyát - song-cycle for baritone and orchestra (2015) [18:10]
Into the Heart of Light (Canto V) for string orchestra (2012) [13:05]
Balada for tenor, mixed choir and orchestra (2014) [16:55]
Four Songs from the opera Rasputin (2012) [10:41]
Gerald Finley (bass-baritone); Mika Pohjonen (tenor); Helsinki Music Centre Choir
Helsinki Philharmonic Orchestra/John Storgĺrds
rec. Helsinki Music Centre, April, November 2015
ONDINE ODE12742 [59:29]

Steadfast Ondine (review ~ review) have here gathered four world premiere recordings of works by Finnish contemporary composer Rautavaara. In the 1970s and early 1980s I associated him with the thornier groves of avant-garde dissonance as evidenced by the Third Symphony. In fact, time and again, I have been reminded that Rautavaara reaches out to many listeners beyond any narrow elite. His early Cantus Arcticus (1972) is miraculously accessible. A concert late last year also underscored the same message. The BBC Philharmonic under Carlos Miguel Prieto in MediaCity Salford played his Symphony No. 7 Angel of Light. This is a surgingly and phantasmally lyrical three-quarter hour work belonging among the last century's melodic treasures, close to Silvestrov's Symphony No. 5, the symphonies of Alla Pavlova and Ned Rorem's Lions.

Rubáiyát (2015) is a song-cycle using verse from Edward Fitzgerald's translation/realisation of the Rubáiyát of Omar Khayyam (1048–1131). We are fortunate to hear Gerald Finley singing it in its orchestral version. His voice is clear yet lush of tone. He sings across an incessantly inventive and beckoning orchestral arioso. His enunciation is sharply focused and while his 'line' is usually independent of the accompaniment he puts across the poetry's carpe diem philosophy with eloquence. Rautavaara does not shy from word and line repetition and grasps the opportunities provided by the most famous (least neglected) verses. The work begins with an abrupt plunge 'in media res' and, as if further to emphasise the message, ends abruptly, without grace line or flourish, on the words 'O make haste'.

These verses have been popular with composers. Apart from Bantock's three-hour setting there are the song-cycle by Liza Lehmann, Arthur Foote's Character Pieces after Omar Khayyám, Robert Blum's Symphony No. 1 Omar Khayyám for orchestra and baritone, Lex van Delden's Omar Khayyám cantata, works by Charles Cadman, Henry Houseley, and in the 1970s, Alan Hovhaness's Rubaiyat for narrator, accordion and orchestra. There are also smaller-scale contributions from Hindemith and Penderecki.

Into the Heart of Light (Canto V - 2012) is the latest instalment in the composer's series of works for string orchestra. The first of the Cantos dates from the 1960s. This glowingly confident example of lofty melodic writing for massed strings reaches across to the angelic ecstasy of the Seventh Symphony.

Balada (2014) sets texts by Lorca. It's a substantial piece for tenor, mixed choir and orchestra. On this occasion Mika Pohjonen is the soloist. The work was premiered in Madrid in May 2015. Its burning fervour injects a flaming drama which is put across with muscular commitment by both choir and orchestra. The music moves in approximately the same universe as the more demonstrative moments in John Tavener's big choral-orchestral works as well as recalling Szymanowski's Third Symphony Song of the Night and Barber's Prayers of Kierkegaard. As usual my intention here is to give some flavour of what you will hear, not to imply any lack of originality.

The Four Songs from the opera Rasputin are arrangements by the composer for mixed choir and orchestra. No doubt we will hear the whole opera before too long; the sooner the better. It's certainly a fruitful subject and story. The massed choral effect is redolent from time to time of Sibelius's Kullervo. The orchestral tissue gleams, shines and glitters around the plangent and awed singing. There's a touch of Mussorgsky's voice of the people here.

The notes by Kimmo Korhonen and a typically fine recording, lacking nothing in impact and subtlety, serve to complement some glorious music-making. This will make converts and have them exploring Ondine's already bejewelled Rautavaara pages.

Rob Barnett

Footnote
I am grateful to Stuart Sillitoe and others for pointing out that there is in fact a DVD of Rautavaara's three act opera 'Rasputin' on Ondine ODV4003. It features Matti Salminen in the title role and the Finnish National Opera Orchestra and Chorus is conducted by Mikko Franck. Bill Kenny reviewed a live production for Seen and Heard International. It's well worth reading.


---
| | |
| --- | --- |
| | |
Donate and keep us afloat
New Releases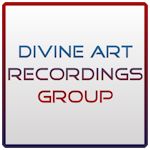 Click to see New Releases
Get 10% off using code musicweb10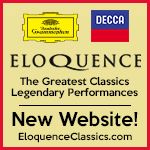 Special offer 50% off
15CDs £83 incl. postage


Follow us on Twitter
Editorial Board
MusicWeb International
Founding Editor
Rob Barnett
Editor in Chief
John Quinn
Seen & Heard
Editor Emeritus
Bill Kenny
MusicWeb Webmaster
David Barker
Postmaster
Jonathan Woolf
MusicWeb Founder
Len Mullenger