paid for
advertisements

<!- Forgotten to FEb 2023-->
FOGHORN Classics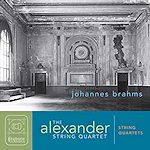 Brahms String Quartets

All Foghorn Reviews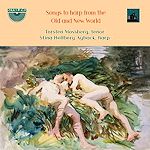 Songs to Harp from
the Old and New World

all Nimbus reviews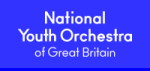 Follow us on Twitter
Editorial Board
MusicWeb International
Founding Editor
Rob Barnett
Editor in Chief
John Quinn
Contributing Editor
Ralph Moore
Webmaster
David Barker
Postmaster
Jonathan Woolf
MusicWeb Founder
Len Mullenger
Decca Sound - The Mono Years 1944-1956 FFRR: Part 4 - Discs 25-32
by Jonathan Woolf

CD25 and CD26 [74:11 + 72:48]
Ernest BLOCH (1880-1959)
String Quartet No.1 [58:19]
String Quartet No.2 [34:24]
String Quartet No.3 [23:49]
String Quartet No.4 [29:39]
Griller Quartet
rec. 1954

Editor Rob Barnett wrote a long and admiring critique of these recording in their Original Masters appearance over a decade ago. These are indeed wonderfully passionate and powerful performances from one of composer's favoured ensembles. The Griller only recorded the first four quartets, so briefly pausing to regret what we don't have, we can nevertheless admire almost unreservedly what we do have. The mono sound is excellent, and not shrill as it very occasionally could be when Decca engineers recorded in an unfamiliar acoustic - this set was completed in their accustomed West Hampstead studio, so no concerns there. The same high level hiss remains and is remarkably irrelevant. There's a pdf of the original sleeve notes.

CD27 [74:48]
Ludwig van BEETHOVEN (1770-1827)
Piano Sonata No.29 in B flat major, Op.106 Hammerklavier [38:17]
15 Variations and a Fugue on an Original Theme in E flat major, Op.35 'Eroica Variations' [22:41]
Piano Sonata No.26 in E flat major, Op.81a Les Adieux [13:41]
Friedrich Gulda (piano)
rec. 1950 and 1951 (Op.106)

These youthful performances come from 1950-51 and introduce Gulda – then looking like a cross between the young Curzon and Brendel – to the Decca roster of artists. He could hardly have started with a more imposing repertoire. In fact Gulda had actually signed for Decca in 1947 in the wake of his win at the Geneva international piano competition the previous year, and already some of his phrasing was potentially imperilling structure. Yet these are imposing documents and the interested listener should certainly seek out the 11-CD set of the complete Beethoven Original Masters recordings made for Decca in the years between 1950 and 1958.

CD28 [74:03]
Joseph HAYDN (1732-1809)
String Quartet in E flat major, Hob.III: 64 No.6 [17:13]
Luigi BOCCHERINI (1743-1805)
String Quartet in D major, Op.6 No.1 [13:24]
Robert SCHUMANN (1810-1856)
String Quartet No.2 in F major, Op.41 No.2 [21:09]
Giuseppe VERDI (1813-1901)
String Quartet in E minor [21:44]
Quartetto Italiano
rec. 1948 (Haydn; Boccherini) and 1950 (Schumann; Verdi)

Here are some famous early post-war quartet recordings from the illustrious Quartetto Italiano. The Haydn has also been issued by Pristine Audio PACM 077, but there the sound has been enriched through the substitution of the acoustic of another hall. This ensemble did much to popularise Boccherini's quartets, and did so with grace and charm. Their Schumann was rather Franco-Italian in orientation – lightly veiled and much less heavily vibrated than German ensembles. There are a couple of audible edits along the way. The only one of this quartet of recordings to have received previous international Decca CD release is the last one, the Verdi, still one of its best interpretations on disc.

CD29 [59:47]
Jean SIBELIUS (1865-1957)
Four Legends for Orchestra; Lemminkäinen Suite [44:57]
Karelia Suite, Op.11 [14:28]
Danish State Radio Symphony Orchestra/Thomas Jensen
rec. 1952 (Op.11) and 1953 (Op.22)

Sibelius and Jensen: not much to dislike here, surely. Decca's transfer of Lemminkäinen has greater body and depth than that preserved on Danacord DACOCD697-98 though you will want the latter because Emil Telmányi's Concerto performance is here. Jensen's recording turned up in Decca's Australian Eloquence marque, where you could find another splendid version of the concerto, this time played by Jan Damen. The 'filler' here is Karelia, which was originally released with Jensen's recording of the Fifth Symphony.

CD30 [66:06]
Ludwig van BEETHOVEN (1770-1827)
Symphony No.9 in D minor, Op.125 Choral [65:53]
Hilde Gueden (soprano): Sieglinde Wagner (alto): Anton Dermota (tenor): Ludwig Weber (bass): Vienna Singverein/Vienna Philharmonic Orchestra/Erich Kleiber
rec. 1952

Like a politician of old. I refer you to the review I wrote over ten years ago in the context of the Original Masters box devoted to Kleiber's Vienna cycle.

CD31 [69:14]
Ludwig van BEETHOVEN (1770-1827)
Symphony No.6 in F major, Op.68 Pastoral [39:06] ¹
Richard WAGNER (1813-1883)
Tristan und Isolde – Prelude and Liebestod [17:05] ²
Parsifal – Good Friday Spell [12:44] ²
London Philharmonic Orchestra/Erich Kleiber ¹
London Philharmonic Orchestra/Clemens Krauss ²
rec. 1948 (Beethoven) and 1949 (Wagner)

Same again here - refer to the same review - with the exception that the Tristan and Parsifal extracts weren't in the box as they are conducted by that consummate Wagnerian, Clemens Krauss.

CD32 [75:13]
Anton BRUCKNER (1824-1896)
Symphony No.3 in D minor (3rd version - 2nd published version – ed Schalk and Loewe) [53:41]
Richard WAGNER (1813-1883)
Tannhäuser – Overture and Venusberg music [21:18]
Vienna Philharmonic Orchestra/Hans Knappertsbusch
rec. 1953 (Wagner) and 1954 (Bruckner)

Men like Krips, Krauss and Knappertsbusch laid the foundations for Decca's Viennese series of recordings and/or Viennese-based repertoire. The contract with the orchestra led, naturally enough, to the inclusion of recordings by the Vienna Octet, some of which appear later in the box. The final disc in this current tranche is Kna's 1954 Bruckner 3, recorded roughly at the same time as, just down the road, and from a different tradition, British-born F. Charles Adler was recording and broadcasting Bruckner with the Vienna Symphony. There is some high level detritus and hiss, but otherwise this is a finely representative example of Kna's studio Bruckner and it's not as rough-hewn as his live Munich reading the same year.

Postscript: Due to the high percentage of pieces in this tranche that have – in one form or another – previously been reviewed on MWI, this series of capsule reviews has involved more hyperlinks than usual. That saves me typing, but also indicates that there's probably rather more standard rep here than in other batches up for review. In the next instalment we have more Griller Quartet and the welcome addition of that fine ensemble, the Koppel Quartet, in Nielsen and Holmboe, that not-so-well-remembered conductor Édouard Lindenberg in repertoire congenial to him, Bizet and Chabrier, Moura Lympany, Peter Maag's Mozart (self-recommending even then), Nikita Magaloff's Granados, Jean Martinon, and Boyd Neel's Handel.

---
| | |
| --- | --- |
| | |
Donate and keep us afloat
New Releases


<!- cpo end March 2023 --> all cpo reviews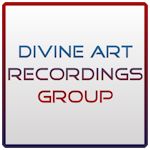 Click to see New Releases
Get 10% off using code musicweb10
All Divine Art reviews
<! apr 12 months Nov 22 - Oct 23 -->