paid for
advertisements

---
100th birthday of Mieczyslaw Weinberg on December 8, 2019.
Renate Eggbrecht has recorded all 3 violin Sonatas
All Troubadisc reviews
FOGHORN Classics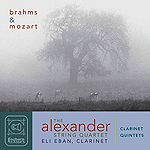 Mozart Brahms
Clarinet Quintets
All Foghorn Reviews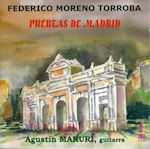 Puertas de Madrid
www.emecdiscos.com
All EMEC reviews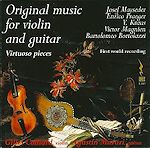 www.emecdiscos.com
All EMEC reviews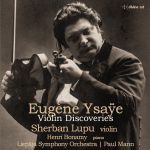 Eugène Ysaÿe: Violin Discoveries
review
All Divine Art Reviews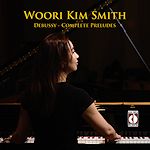 Debussy Complete Preludes
<! ends end of July>


Follow us on Twitter
Editorial Board
MusicWeb International
Founding Editor
Rob Barnett
Editor in Chief
John Quinn
Seen & Heard
Editor Emeritus
Bill Kenny
MusicWeb Webmaster
David Barker
Postmaster
Jonathan Woolf
MusicWeb Founder
Len Mullenger
Discs for review may be sent to:
Jonathan Woolf
76 Lushes Road
Loughton
Essex IG10 3QB
United Kingdom
Ph. 020 8418 0616
jonathan_woolf@yahoo.co.uk
---
Decca Sound - The Mono Years 1944-1956 FFRR: Part 5 - Discs 33-41
by Jonathan Woolf

CD33 [81:54]
Vagn HOLMBOE (1909-1996)
String Quartet No.3, Op.48 [21:23] ¹
Carl NIELSEN (1865-1931)
String Quartet No.4 in F major, Op.44 [23:44] ¹
Jean SIBELIUS (1865-1957)
String Quartet in D minor, Op.56 'Voces intimae' [38:00] ²
Koppel Quartet ¹
Griller Quartet ²
rec. 1950 (Sibelius) and 1954

The Grillers didn't have a monopoly on Decca's quartet repertory though they were the favoured domestic exponents. Their famous recording of Sibelius' D minor has been available before in CD restorations – a visible case being Dutton CDBP9801 where it's very incongruously coupled with Tuxen's traversal of the Fifth Symphony (also in this Decca Mono box). Probably the main interest therefore in this disc lies in the Koppel Quartet, who premiered Holmboe's Quartet No.3 in 1950 and recorded it four years later, playing it beautifully – those folkloric dissonances and the expressive veiling of the Chaconne have seldom sounded so arresting. Their Nielsen recording is on an invaluable Danacord 3-CD set [DACOCD 360/62], devoted to historic chamber works of his music, which includes all the quartets and the violin sonatas.

CD34 [78:25]
Georges BIZET (1838-1875)
Petite Suite d'orchestra (Jeux d'enfants) Op.22 [9:41] ¹
La Jolie Fille de Perth: Suite [11:29] ¹
Emmanuel CHABRIER (1841-1894)
Suite pastorale [19:08]
Ode à la musique [8:40]
La Roi malgré lui; extracts [7:36]
Claude DEBUSSY (1863-1918)
La Damoiselle élue [21:32]
Janine Micheau (soprano): Janine Collard (mezzo): Jean Mollien (tenor): Chorale Élisabeth Brasseur/Paris Conservatoire Orchestra/Édouard Lindenberg ¹ and Jean Fournet
rec. 1952-53

I trailed Édouard Lindenberg in the postscript of the last tranche largely because his is a name that seems to have slipped from our view. He was certainly not a prolific recording artist and I wouldn't call his viewpoint chic – but then I don't especially go for chic performances of Bizet and Chabrier, preferring characterful ones, and that's a quality Lindenberg certainly possesses. Though born in Bucharest he spent much of his life in Paris and he draws out the Petite Suite orchestration of the piano originals very nicely indeed. Désormière had already recorded this for Decca on 78s and this was one of a number of early LP remakes. There is some vocal music here as well, the very effusive, beautiful and too little-known Chabrier Ode à la musique, strongly sung by Janine Micheau and directed by Jean Fournet. She returns with fellow soloists for Debussy's expansive La Damoiselle élue, a very substantial 'bonus' track.

CD35 [70:00]
Sergei RACHMANINOFF (1873-1943)
Piano Concerto No.3 in D minor, Op.30 [36:40] ¹
Aram KHACHATURIAN (1903-1978)
Piano Concerto in D flat major [32:54] ²
Moura Lympany (piano)
New Symphony Orchestra of London/Anthony Collins ¹
London Philharmonic Orchestra/Anatole Fistoulari ²
rec. 1952

Lympany was a prominent Decca artist and those unfamiliar with these recordings will welcome the almost inevitable inclusion of the two blockbuster concertos. Go to the Original Masters release for the entirety of her Decca recordings or seek out Magdalen which has her recordings of the first three concertos as well as the Preludes. Note that she had made an earlier recording of the Khachaturian, a work with which she was strongly associated. The Rachmaninov has the benefit of Anthony Collins' direction, who conducts pretty much as well as anyone ever has in this piece. Excellent sound too. She plays the shorter first movement cadenza; brief second and third movement cuts, unfortunately. I'm not sure why the Khachaturian sounds so murky but it always did – John Culshaw was producer for both and fell short in this recording.

CD36 [70:28]
Wolfgang Amadeus MOZART (1756-1791)
Serenade No.4 in D major, K2013 [36:24] ¹
Symphony No.28 in C major, K200 [15:57] ²
Symphony No.29 in A major, K201 [17:38] ²
New Symphony Orchestra of London/Peter Maag ¹
L'Orchestre de la Suisse Romande/Peter Maag ²

Horse and carriage, love and marriage, Maag and Mozart. Yes, Decca's recording gifts some astringency to the Suisse Romande strings, especially in No.29, but Maag's direction has such unselfconscious rightness that it sweeps all before it. Rhythmic suppleness, apposite projection of counter-themes, and just the right string weight. It's a pity that Maag wasn't given the Mozart symphonies that Decca offered to Solti, and which can be found in CD46.

CD37 [56:00]
Enrique GRANADOS (1867-1916)
Goyescas [51:35]
El Pelele [4:19]
Nikita Magaloff (piano)
rec. 1952

This isn't so prominent a release as one might imagine, though Australian Eloquence issued it, and it's easily available as a download. Magaloff's is probably not the first piano name that will spring to mind, either as a Decca artist or, more to the point perhaps, as an interpreter of Granados. Yet this is something of a pioneering set of Goyescas. Textually clear, highly poetic, Magaloff's approach remains a touch patrician. It is nevertheless highly approachable and admirable in its way though clearly less vividly projected than the obvious figure of Alicia de Larrocha.

CD38 [82:02]
Édouard LALO (1823-1892)
Namouna: Suite No.1 [23:45] and Suite No.2 [14:32]
Gabriel FAURÉ (1845-1924)
Ballade for piano and orchestra in F sharp major, Op.19 [13:29]
Nocturne in B flat major, Op.37 [7:03]
Nocturne in D flat major, Op.84 [2:16]
Nocturne in B major, Op.33 No.2 [4:54]
Nocturne in C sharp minor, Op.74 [7:11]
Jean FRANÇAIX (1912-1997)
Concertino for piano and orchestra in G major
Kathleen Long (piano)
London Philharmonic Orchestra/Jean Martinon
rec. 1954 and 1955

There are two underestimated musicians here. The recent restoration of Martinon's Chicago Symphony box on Sony has led to a volte-face from those who considered him something of a 'coaster' with that orchestra. Go to the complete Decca Recordings 1951-60 (a 9-CD set) to hear how fine an interpretative artist he had invariably been. His Namouna suite recording is fully able to bring out its evocative shimmer and colour – the fidelity of the mono recording is a sharp counterblast to that opaque Khachaturian. The other figure is Kathleen Long, at the time probably Britain's most interesting performer of French repertoire. Her Fauré is more clipped than Thyssens-Valentin but the Nocturnes are personable. The Ballade is good to have in a fine restoration and her Françaix is suitably droll.

CD39-41 [64:17 + 75:52 + 73:03]
Georg Frideric HANDEL (1685-1759)
Twelve Grand Concertos (Concerti grossi) Op.6
Water Music, Suites 1-3, HWV 348-350
Boyd Neel Orchetsra/Boyd Neel
rec. 1950-53

If there is the pre- and post- war Beecham approach to Mozart, a kind of Old and New Testament interpretative stance – in truth it tends to be exaggerated – then something of the same could be said of Boyd Neel's Handel. He was to go-to conductor for the Concerti Grossi for Decca and I reviewed his pre-war set when it appeared years back on Pearl. Three discs are set aside for this undertaking which was recorded bit-by-bit between 1950 and 1953, which couldn't have been easy for a consensus point of view or for maintaining a stable recording perspective. The bonus – it's a big one – is the Water Music, the three suites, recorded in 1954. I have to admit I prefer the more incisive attack of that pre-war set to the more technically precise post-war recording because it strikes me as more buoyant than this re-make, but he always had great instrumentalists in his orchestras not least, as here, Thurston Dart.

Postscript; if this tranche seems to have ended on something of a diminuendo, here's an opportunity to trail what will follow in part six of this survey. Not content with having Gendron and Fournier on its books, Decca also enlisted Zara Nelsova. The Quintetto Chigiano had the piano quintet repertory sewn up for the company and essays Shostakovich, Bloch, Boccherini and Brahms; there's the elite Trio de Trieste; Ricci plays Paganini; Solti does Mozart, Bartók and Kodály and Gamba does Rossini. Tuxen delivers his famous Sibelius 5 and his less-famous Prokofiev 5.

---
| | |
| --- | --- |
| | |
Donate and keep us afloat
New Releases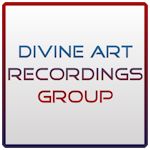 Click to see New Releases
Get 10% off using code musicweb10
All Divine Art reviews
Recordings of the Month
October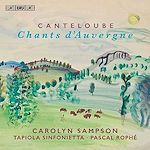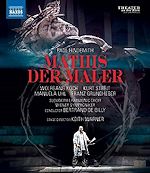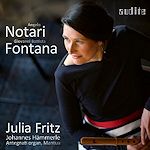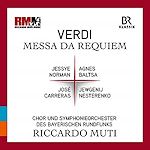 September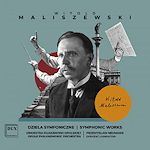 Witold MALISZEWSKI
Symphonic Works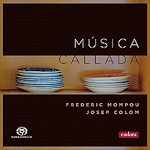 Frederico Mompou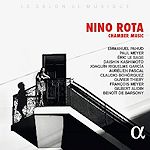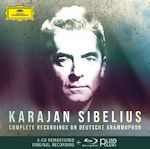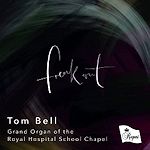 Extraordinary Music for Organ