paid for
advertisements

<!- Forgotten to FEb 2023-->
FOGHORN Classics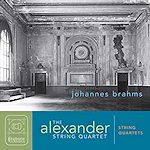 Brahms String Quartets

All Foghorn Reviews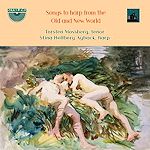 Songs to Harp from
the Old and New World

all Nimbus reviews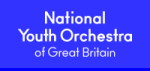 Follow us on Twitter
Editorial Board
MusicWeb International
Founding Editor
Rob Barnett
Editor in Chief
John Quinn
Contributing Editor
Ralph Moore
Webmaster
David Barker
Postmaster
Jonathan Woolf
MusicWeb Founder
Len Mullenger
Giacomo Meyerbeer: A Listening Guide
by Nick Fuller

See also a gallery of Meyerbeer-related images

Jacob Liebmann Beer — known to posterity as Giacomo Meyerbeer — was born in Berlin on 5 September 1791. His parents — the financier Judah Herz Beer (1769–1825) and Amalia Wulff (1767–1854) — were wealthy reformist Jews. He grew up in a culturally sophisticated, intellectual household. One brother, the astronomer Wilhelm Beer, made the first map of the moon, while another brother, Michael, was a successful playwright; his tutors were the author Aaron Halle-Wolfssohn and Edmund Klev (later a reform movement rabbi in Hamburg), while family friends included the great naturalist and explorer Alexander von Humboldt and his brother Wilhelm, politician, philosopher and linguist.

The young Beer first made his reputation as a pianist. His public debut was at the age of nine, playing Mozart's D minor Piano Concert in Berlin, and in his twenties he was regarded as one of the great virtuosi of his day. He studied music with Franz Lauska (music teacher to the Prussian court), Carl Friedrich Zelter (leader of the Berlin Music Academy) and Bernhard Anselm Weber (director of the Berlin Court Opera), and from 1810 to 1812 with the Abbé Vogler, where his fellow students included Carl Maria von Weber, future composer of Der Freischütz.

Meyerbeer's early works in Germany and Italy must be regarded as prentice works. They show a dramatic composer learning his craft, producing works that, while often inspired, are simply not in the same class as the great works on which his reputation rests. As such, they bear the same relationship to his later operas that Thamos, König in Ägypten and La finta giardiniera, Die Feen and Rienzi, or Oberto, conte di San Bonifacio and Ernani do to Don Giovanni, Der Ring des Nibelungen or Don Carlos.

The composer's first stage work was the ballet Der Fischer und das Milchmädchen, produced at the Berlin Court Opera in March 1810; no recording exists. The earliest recorded Meyerbeer work is the oratorio Gott und die Natur, first performed at the Berlin Royal National Theatre in May 1811. A recording of a 1996 Bologna performance conducted by Rüdiger Bohn is available from the Meyerbeer Fan Club. The sound quality leaves much to be desired but the work is attractive.

Meyerbeer's first opera, Jephtas Gelübde (Munich, December 1812), a Singspiel on a Biblical theme, has never been recorded. Wirth und Gast (Alimelek), an Arabian Nights Lustspiel mit Gesang (comedy with singing) about a rich young merchant who becomes Caliph for a day, was first performed in Stuttgart in 1813 and, under the title of Die beiden Kalifen, in Vienna in 1814 (where it flopped), and as Alimelek in Dresden in 1820. Pirate copies of the 2010 performance in Bad Urach of Alimelek can be found online. The one-act Singspiel Das Brandenburger Tor (composed 1814) was first performed in 1991; again, no recording exists.

By 1814, Meyerbeer had determined upon an operatic career based in Paris. On Salieri's advice he went to Italy in 1815 to study the voice; he Italianised his first name from Jakob to Giacomo, and had been calling himself Meyerbeer after the death of his grandfather Liebmann Meyer Wulff in 1811. Thus was Giacomo Meyerbeer born. Meyerbeer later said of his Italian period that he "was bewitched in a magic garden. It was a period of seduction, in which my own artistic self was unfaithful to me." His second, Italian period began under the influence of Rossini, and ended with Meyerbeer as a serious rival to the great Italian. "I did not want to imitate Rossini or write in the Italian manner, even if I ultimately felt compelled by my state of mind to do so."

His first major work for Italy was the dramatic cantata Gli amori di Teolinda (Venice, 1815), a virtuoso piece for soprano and clarinet, written for the clarinetist Heinrich Baermann and the soprano Helene Harlas. The only commercial recording stars Julia Varady and the clarinetist Jorg Fadle under the baton of Gerd Albrecht in Berlin, 1981 (Orfeo – C 054 831 A). The work has also been performed by Nelly Miricioiu in Utrecht in 1998, and in Tel Aviv in 2003 (see Youtube video).

His first three Italian operas — Romilda e Costanza (Padua, 1817), Semiramide riconosciuta and Emma di Resburgo (Turin and Venice, both 1819) — are rather conventional Rossinian works, slightly chilly and old-fashioned. No recording exists of Romilda e Costanza, although the Trio "Che barbaro tormento" is available on Opera Rara's Meyerbeer in Italy compilation CD (ORR222). Semiramide riconosciuta, written for Carolina Bassi, has been recorded twice: by Richard Bonynge in Bad Wildbad, 2005 (Naxos 8.660205-06) and Rani Calderon in Martina Franca, 2006 (Dynamic CDS 533/1–2).


Emma di Resburgo was an early international success, with performances in Dresden, Berlin and Vienna directed and conducted by Weber, who nevertheless despised the work: "There must be something seriously wrong with the digestive powers of Italian stomachs for a genius of such original powers as Meyerbeer to have felt it necessary, not merely to have set nothing but sweet, luxuriantly swollen fruit on the table, but also to have sugared it over in this fashion." The listener may judge for himself by listening to the 2010 Vienna recording, conducted by Andreas Stoehr: (see Dailymotion video).

Meyerbeer hit his stride with the melodramma semiserio Margherita d'Anjou, performed at La Scala, Milan, in 1820. There are several good numbers, particularly the sprightly martial Overture; the multi-movement Act I Finale, full of rhythm and verve, rising to one of the most joyous ensembles since Mozart; and the Trio and Sextet. The work was performed throughout Europe, including in a major revision in Paris in 1826. An excellent recording is available from Opera Rara (ORC25), recorded in London in 2003, and starring Annick Massis, Bruce Ford, Daniela Barcellona and Alastair Miles.

There were only three confirmed stagings of L'esule di Granata, set in Moorish Spain, in the nineteenth century: the first run in Milan in 1822, Florence in 1826 and London in 1829. The most impressive number on the Opera Rara highlights CD (ORR234), recorded in London in 2005, is the multi-section Introduzione, which inspired Rossini to write an "introduzione alla Meyerbeer" for his Semiramide (1823).

The chef d'oeuvre of the period was Il crociato in Egitto (La Scala, Venice, 1824), composed with one eye on Paris. It was Meyerbeer's first really big international hit, performed in every major opera house in Europe, substantially revised for London and Paris in 1825, and staged as far afield as Mexico City, Havana and Constantinople. "Of all living composers," said the Harmonicon reviewing an 1825 performance in Trieste, "Meyerbeer is the one who most happily combines the easy, flowing and expressive melodies of Italy with the severer beauties, the grander accomplishments, of the German school." Among the opera's best numbers are the "Giovanetto cavalier" trio, the Act I finale (with two stage bands), the Act II sextet, and the impressive Inno di morte. The opera has been recorded twice: the most complete is the 1990–91 Opera Rara version (ORC10), with Diana Montague, Yvonne Kenny, Bruce Ford and Della Jones, while both a CD (Naxos 8.660245-47) and a DVD (Dynamic 33549) are available of the production that opened the 2007 season at La Fenice, with the countertenor Michael Maniaci singing a role composed for the musico (castrato) Giovanni Velluti.

With eyes firmly set on a French operatic career, and with a European success in Crociato, the composer moved to Paris in 1826. With him went his young wife and cousin, Minna, whom he married after his father's death that year, and by whom he would have five children, of whom three daughters survived.

It would be five years before Meyerbeer's first French opera was performed. During this period he composed numerous art songs, which have been recorded by Dietrich Fischer-Dieskau, Thomas Hampson, and most recently by Sivan Rotem and Jonathan Zak. He also made the acquaintance of Eugène Scribe, the most successful playwright and opera dramatist of the day, who wrote libretti for, among others, Auber (38 operas over four decades, including Fra Diavolo and La muette de Portici), Rossini (Le Comte Ory), Donizetti (Les martyrs, La favorite, Dom Sébastien), Boieldieu (La dame blanche), and Verdi (Les vêpres siciliennes). All of Meyerbeer's French operas except Le pardon de Ploërmel (Dinorah) would be composed to libretti by Scribe.

Meyerbeer's mature period opened with Robert le Diable at the Paris Opéra on 21 November 1831. The work was an extraordinary overnight success, leading Chopin to proclaim: "It is a masterpiece. Meyerbeer has made himself immortal." Indeed, as Heine quipped, Meyerbeer's mother was the second woman in history to see her son accepted as divine. The story is a mediaeval legend, set in thirteenth century Sicily, and tells the tale of Robert, Duke of Normandy, caught between the forces of good (his fiancée Isabelle and his foster sister Alice) and evil (the devil Bertram, who is his father). The work is a rich entertainment, with much wonderful music (notably Isabelle's "Air de Grâce", the "Évocation des nonnes", the Act V Grand Trio), though not quite up to the level of the later works. It feels more old-fashioned, and belongs to the same period of early grand opéra as Rossini's Guillaume Tell and Comte Ory or Auber's Muette de Portici, with its Rossinian rhythms and fairy-tale princesses, or to 'serious' opéra comique such as Hérold's Zampa. Indeed, the work began as a three-act opéra comique, which is evident in the lower class characters of Alice and Raimbaut and the duo bouffe. Although it is the first of the four grand opéras, it is atypical of the genre: it is not based on a historical event, it does not have an unhappy ending (except for the devil), and the chorus plays only a small part, supporting the protagonists, as in Rossini, rather than being a protagonist. The opera received nearly five hundred performances in Paris alone by the time of Meyerbeer's death, with other performances in London, Berlin, Strasbourg, Dublin and Liège (1832), Brussels, Copenhagen, Vienna and Marseilles (1833), Lyon, Budapest, Den Haag, Amsterdam, and St Petersburg (1835) and New Orleans.

Unfortunately, it is impossible to find a truly satisfactory production either on CD or DVD. There are four live recordings on CD. The 1985 Paris production under Thomas Fulton (Gala - GL 100.622) is the best sung and most idiomatic, and has the starriest cast (Alain Vanzo, June Anderson, Samuel Ramey and Michèle Lagrange), but is badly cut. The 2000 Berlin production under Marc Minkowski (Meyerbeer Fan Club – MFC-005) is the most complete, with Kwangchul Youn more inside the role of Bertram than Ramey, but it was recorded "live" and the sound varies. The Martina Franco recording (Dynamic – CDS 368/1–3) suffers from an unpleasantly bleating Robert (Warren Mok) and odd acoustics. Laurent Pelly's misguided 2012 Covent Garden production is available on DVD (Opus Arte – OA 1106 D); a CD is available featuring much the same cast, recorded in Salerno that year.

Les Huguenots, set in Paris at the time of the St Bartholomew's Day Massacre, may be the most successful opera of the nineteenth century. It was the first work to be performed at the Paris Opéra more than a thousand times; the millennial performance took place in 1906, seventy years after the work opened on 29 February 1836. The work quickly spread across the world, often with revised librettos (I Guelfi ed i Ghibellini, Die Anglikaner und die Puritaner).

The work was greatly admired both by Verdi, who called Acts II and IV "true theatre … stupendo", and by Berlioz, who thought the "superb" work contained "enough musical riches for twenty operas". Even the young Wagner was impressed: "Meyerbeer wrote world history, the history of heart and feeling; he burst the bounds of national prejudice in writing deeds of music."

The opera is both dramatically strong and a display of singing at its best, written for seven leading roles: two sopranos (Marguerite de Navarre and her page Urbain), two baritones (the Comtes de Nevers and St-Bris), a mezzo (Valentine), a tenor (Raoul de Nangis) and a bass (Marcel).

Meyerbeer displays an astonishing ability to write in different moods and distinguish his characters musically. The mood starts comical and courtly in the first and second acts, with the carousing of the Catholic noblemen, the page Urbain's cavatine "Une dame noble et sage", the bathing chorus and the duo "Beauté divine enchanteresse"; becomes more serious in the third act, with a darkening of the instrumentation, notably in the couvre-feu and the fine duo between Valentine and Marcel; and ends in horror as the Huguenots are massacred in the fifth act.

The opera encompasses both the most intimate and lyrical music – Raoul's romance "Plus blanche que la blanche hermine", Marguerite's "O beau pays de la Touraine", the Act IV love duet admired by Wagner – and the grandiose and powerful, such as the Act III finale which begins with the duel septet that develops into an impressive quadruple chorus, and, above all, the Blessing of the Swords, which Berlioz called "one of the most shattering inspirations in the whole of art", and which he amplified for a concert performance in 1844:

I had multiplied the soli of this sublime piece by twenty, and consequently there were eighty bass voices for the parts of the three monks and of Saint-Bris. The impression it made on the performers and those nearest to the orchestra exceeded anything hitherto experienced. As for me, I was seized with such a fit of nervous trembling that my teeth chattered as though I were in a violent fever. Notwithstanding the acoustic defects of the place, I do not think that such an effect in music has often been produced, and I regretted that Meyerbeer was not present. This terrible piece, which one might say had been written with electric fluid, by a gigantic galvanic pile, seemed to be accompanied by thunderclaps and sung by tempests.

(Memoirs of Hector Berlioz from 1803 to 1865 comprising his travels in Germany, Italy, Russia, and England, trans. Rachel (Scott Russell) Holmes & Eleanor Holmes, revised by Ernest Newman, Ch. LXIII)

It is fortunately well served on disc. Of the many recordings, the two best are the Bonynge/Sutherland set (Decca 430549), despite a weak Raoul in Anastasios Vrenios, and the Montpellier recording (MusicFrance 2292-45027-2), with its idiomatic French cast. The 2011 Brussels production (pirate) is live but uses the new Ricordi critical edition; it expands the Act II Raoul/Marguerite duet and the Act III finale, and introduces Marcel's chorale in Act III.

In the 1830s and 1840s, Meyerbeer divided his time between Paris and Berlin, where he served as Prussian Court Kapellmeister from 1832, incurring the enmity of Gaspare Spontini, composer of La vestale, and court Kapellmeister and director of the Berlin Hofoper. Les Huguenots could not be produced in Berlin because of censorship laws, while Robert le Diable's first performance was delayed until June 1832. Upon the accession of Friedrich Wilhelm IV, Spontini was dismissed, Huguenots had its first Berlin performance in May 1842, and Meyerbeer was appointed Prussian Generalmusikedirektor and director of music for the Royal Court. During this period he wrote music for court occasions (Fäckeltanze), stage music at the King's request for an 1856 staging of his brother Michael Beer's tragedy Struensee, and a Singspiel. These instrumental pieces, as well as the later Fest-Ouverture im Marschstyl for the 1862 London World Exhibition and the Festmarsch for the centenary of Schiller's birth (1859), have been recorded by Michail Jurowski conducting the Radio-Philharmonie Hannover des NDR, and are available on two CDs: Music for Festive Occasions (CPO 999 168-2) and Struensee (CPO 999 336-2).

The Singspiel Ein Feldlager in Schlesien (1844) was a patriotic work commissioned to celebrate the reopening of the Berlin Royal Opera House after a fire in 1843. The opera was based on the life of Frederick the Great, Friedrich Wilhelm's ancestor. Because of censorship laws, Frederick the Great could not be seen onstage, but was heard playing the flute offstage. The libretto was written by Scribe and translated by Meyerbeer's former enemy Ludwig Rellstab (who took the credit and the royalties). It was later revised by Charlotte Birch-Pfeiffer under the title of Vielka and the story moved to Bohemia for an 1847 Vienna production. Although the title role was written for Meyerbeer's protégée Jenny Lind, she did not appear in the role until eight days after the first performance – to enormous success. A CD of a 1984 Berlin performance is available from the Meyerbeer Fan Club website.

"People of my father's generation," said Reynaldo Hahn, "would rather have doubted the solar system than the supremacy of Le Prophète over all other operas". Meyerbeer once again returned to the theme of religion and politics; if Huguenots is about religious bigotry, Le Prophète is about religion hijacked by unscrupulous men for political gain, and the dangers of utopianism. The Prophet is the Anabaptist leader John of Leyden, who captured Münster and ruled there tyrannically until he was overthrown and executed. Meyerbeer's Jean is an impressive psychological portrait: a dreamy idealist and mother's boy, a puppet of the murderously hypocritical Anabaptists, and a ruthless soldier. The work, set in the Netherlands and Germany in the early sixteenth century at the time of the Peasants' War, was rewritten after the revolutions of 1848 and 1849. Meyerbeer is sympathetic to the grievances of the oppressed peasantry but does not suggest revolution as the answer.

The work is sombre in tone. Highlights of the score include the famous Cathedral Scene, which greatly impressed Verdi, and which opens with the Coronation March (possibly Meyerbeer's best-known piece today); the divertissement of the skating ballet; and the arioso "Ah! mon fils, sois béni" and cavatine "Ô prêtres de Baal" sung by Jean's mother, Fidès.

It was because of the role of Jean's mother Fidès that the work was long delayed. Meyerbeer completed the first draft of Le prophète in 1841, but lodged the score with his Paris lawyer and refused to stage it because the Opéra director, Leon Pillet, wanted his mistress Rosine Stoltz to sing the role of Fidès, mother of the prophet, while Meyerbeer wanted Pauline Viardot. In 1849, Pillet was sacked, and Duponchel became director—and on 16 April 1849, nearly a decade after it was composed, the opera was at long last performed.

The opera was staged in London in the same year, and in Germany, Vienna, Lisbon, Antwerp, New Orleans, Budapest, Brussels, Prague and Basel the next. Of the various recordings, the best is undoubtedly the Henry Lewis recording with Nicolai Gedda as Jean and Marilyn Horne as Fidès (Opera Magic – OM24186). Warning: another recording (Opera d'Oro - B00004SU9S) exists with these singers; it is roughly recorded, and the listener can hear the conductor restart numbers and musicians turning pages. A new recording needs to be made, using the critical edition of the score published in 2010, which incorporates the manuscript full score found in the Bibliothèque National de Paris and several sections of the opera cut during rehearsals, the original parts of which were found in the Paris Opéra archives in the 1990s.

Meyerbeer revised Feldlager for his next opera, L'Étoile du Nord (1854) – not a grand opéra as the previous works had been, but a lighter, three act military opéra comique, in the line of Donizetti's Fille du régiment. There are two recordings: a cut version from Opera Rara (Opera Rara – MRF-119), recorded in London in 1975, and a live recording from the Wexford Festival (Marco Polo – 8.223829-31), with a young Juan Diego Flórez and Elizabeth Futral singing the role of Cathérine, who disguises herself as her brother, joins the army, goes mad and marries Peter the Great. Neither recording is first-rate; the Wexford recording, which is the most complete, is live and suffers from stage noise. Highlights are the Act I finale (sung by Joan Sutherland), the Act II finale with the triple march, and the heroine's aria with two flutes. The work was first performed at the Salle Favart, Paris, on 16 February 1854, soon given in all the major theatres of Europe, North Africa and the USA, and was particularly well received at Covent Garden – Meyerbeer was so moved by the audience's enthusiasm that he forgot the speech he had rehearsed, and stammered: "Gentlemen, the heart is so full that the words are nowhere!"

Meyerbeer returned to the opéra comique for Le pardon de Ploërmel (Dinorah), performed at the Salle Favart on 4 April 1859. The score is full of pastoral charm and warmth and shows the composer at his most imaginative, with instrumentation that anticipates Ravel. Although the opera is most famous for the Shadow Song, "Ombre légère", other highlights include Hoël's "O puissante magie!", the Act I and II finales, and the overture with chorus. With two excellent versions available– a CD from Opera Rara (ORC 5) and a DVD (Kultur – D4013) of a magical production from Compiègne – this is one of Meyerbeer's easiest works to track down.

In his seventieth year, and following the death of Scribe in 1861, Meyerbeer turned his attentions to completing Vasco da Gama (the "vecchia Africana"). He had first worked on the libretto in the 1830s, intending the work for Cornélie Falcon before her voice collapsed. Although he was contracted to complete the work by 1840, he completed it a quarter of a century later, shortly before his death in 1864, before he could put the finishing touches to it in rehearsals. Fétis revised the work and presented it to the world as L'Africaine; it was again a success, performed in London and New York later that year—but not the work Meyerbeer intended. Of the numerous recordings, including Gerd Albrecht's production with Giorgio Lamberti and various cut versions with Plácido Domingo, the best is the recent Chemnitz recording of Vasco da Gama (CPO 777 828-2).

Also among the composer's late works are the Coronation March for Wilhelm I of Prussia (1861), the Overture for the 1862 International Exhibition in London, settings of the 91st Psalm and choral works for a Paris synagogue, and incidental music to Henry Blaze de Bury's Jeunesse de Goethe—supposedly a masterpiece, but now sadly lost.

All of Meyerbeer's operas except Jephtas Gelübde, Das Brandenburger Tor and Romilda e Costanza can be found on disc, many of these recordings made in the last decade. However, quality recordings are needed of Robert le Diable and L'Étoile du nord, while critical recordings of Le Prophète and Les Huguenots are desirable.

In general, however, things are looking up for the French repertoire; Halévy's Juive has re-entered the repertoire, and there have been performances of such rarities as David's Herculanum, Hérold's Zampa and Pré aux Clercs, Halévy's Charles VI and La magicienne, Gounod's Nonne sanglante and Cinq-Mars, Reyer's Salammbô, and Massenet's Le Mage. We are still awaiting Paladilhe's Patrie!; Salvayre's Dame de Monsoreau; and six or seven major works by Halévy, including La reine de Chypre (admired by Wagner), Guido et Ginevra, Le juif errant, Les mousquetaires de la reine, L'éclair (which after Poulenc's Voix humaine should be the world's easiest opera to produce and record, given that it has a cast of four and no chorus), Le val d'Andorre and Jaguarita l'indienne. Because they have not been performed for a century and a half, they are essentially new operas.

Just as Italian bel canto opera was rediscovered in the 1960s and re-entered the repertoire, with even unsuccessful operas like Donizetti's Maria Stuarda now performed at the Met, we are now ready to see the rediscovery of French opera.


Bibliography
The following have been invaluable in writing this article:
Robert Ignatius Letellier's books on Meyerbeer, including:
Meyerbeer Studies: A Series of Lectures, Essays, and Articles on the Life and Work of Giacomo Meyerbeer. Fairleigh Dickinson University Press, 2005.

The Operas of Giacomo Meyerbeer. Fairleigh Dickinson University Press, 2006.

An Introduction to the Dramatic Works of Giacomo Meyerbeer: Operas, Ballets, Cantatas, Plays. Ashgate, 2008.

(As editor) Giacomo Meyerbeer: A Reader. Cambridge Scholars Publishing, 2007.

The Meyerbeer Fan Club website

Discography (incomplete)
Meyerbeer in Italy. Sung by Yvonne Kenny, Bruce Ford, Diana Montague, Chris Merritt, Della Jones and Alastair Miles, conducted by David Parry. Opera Rara ORR222, recorded London 2002.

Meyerbeer on Record 1899–1913 (vol. 1). Various artists. Marston 53009–2.

Meyerbeer on Record 1899–1925 (vol. 2). Various artists. Marston 5310122.

Ballet Music from the Operas. Performed by the Barcelona Symphony and Catalonia National Orchestra, conducted by Michal Nesterowicz. Naxos 8.573076, recorded Barcelona 2012.

Overtures and Entr'actes from the French Operas. Performed by the New Zealand Symphony Orchestra, conducted by Darrell Ang. Naxos 8.573195, recorded Wellington 2013.

Gott und die Natur. Performed by the Coro e Orchestra del Teatro Communale de Bologna, conducted by Rüdiger Bohn. Meyerbeer Fan Club, recorded Bologna 1996.

Gli amori di Teolinda. Performed by Julia Varady and Jorg Fädle (clarinet), with the Radio-Symphonie-Orchester Berlin conducted by Gerd Albrecht. Orfeo C 054 831 A, recorded Berlin 1981.

Emma di Resburgo. Sung by Simone Kermes, Vivica Genoux, Thomas Walker, Manfred Hemm, Martin Vanbeg and Lena Belkina, with the Wiener Singakademie conducted by Andreas Stoehr. Premiere, recorded Vienna 2010.

Semiramide riconosciuta. Sung by Deborah Riedel, Filippo Adami, Fiona Janes, Wojtek Gierlach, Olga Peretyatko and Leonardo Silva, with the Altensteig Rossini Choir and Württemberg Philharmonic Orchestra conducted by Richard Bonynge. Naxos 8.660205-06, recorded Bad Wildbad 2005.

Semiramide riconosciuta. Sung by Clara Polito, Eufemia Tufano, Aldo Caputo, Federico Sacchi, Stefania Grasso and Roberto De Biasio, with the Orchestra Internazionale d'Italia and Slovak Choir of Bratislava conducted by Rani Calderon. Dynamic CDS 533/1–2, recorded Martina Franca 2006.

Margherita d'Anjou. Sung by Annick Massis, Bruce Ford, Daniela Barcellona, Alastair Miles and Fabio Previati, with the London Philharmonic Orchestra conducted by David Parry. Opera Rara ORC25, recorded London 2003.

L'Esule di Granata – Highlights. Sung by Manuela Custer, Mirco Palazzi and Laura Claycomb, with the Academy of St Martin in the Fields conducted by Giuliano Carella. Opera Rara ORR234, recorded London 2005.

Il Crociato in Egitto. Sung by Diana Montague, Yvonne Kenny, Della Jones, Bruce Ford, Ian Platt, Linda Kitchen and Ugo Benelli, with the Royal Philharmonic Orchestra conducted by David Parry. Opera Rara ORC10, recorded London 1990–91.

Il Crociato in Egitto. Sung by Michael Maniaci, Patrizia Ciofi, Marco Vinco, Iorio Zennaro, Silvia Pasini, Fernando Portari, Laura Polverelli, Luca Favaron and Emanuele Pedrini, with the Orchestra e Coro del Teatro La Fenice conducted by Emmanuele Villaume. Naxos 8.660245-47, recorded Venice 2007.

Il Crociato in Egitto (DVD). As above. Dynamic 33549.

Roberto il Diavolo. Sung by Giorgio Merighi, Stefania Malagù, Renata Scotto, Boris Christoff and Gianfranco Manganotti, with the orchestra and chorus of Maggio Musicale Fiorentino conducted by Nino Sanzogno. Pantheon Music XLNC-127, recorded Florence May 1968.

Robert le Diable. Sung by Alain Vanzo, Samuel Ramey, June Anderson and Michèle Lagrange, with the Orchestre and Chœur National de l'Opéra conducted by Thomas Fulton. Gala GL 100.622, recorded Paris 1985.

Robert le Diable. Sung by Jianyi Zhang, Marina Mescheriakova, Nelly Miricioiu, Kwangchui Youn and Stephan Rügamer, with the Orchestra and Chorus of the Berlin Staatsoper conducted by Marc Minkowksi. Meyerbeer Fan Club MFC-005, recorded Berlin 2000.

Robert le Diable. Sung by Warren Mok, Patrizia Ciofi, Giorgio Surian and Annalisa Raspagliosi, with the Bratislava Chamber Choir and Orchestra Internazionale d'Italia conducted by Renato Palumbo. Dynamic CDS 368/1–3, recorded Martina Franca 2000.

Robert le Diable. Sung by Bryan Hymel, Carmen Giannattasio, Patrizia Ciofi and Alastair Miles, with the Coro del Teatro dell'Opera di Salerno and Orchestra Filarmonica Salernitana conducted by Daniel Oren. Brilliant Classics B00A8QBFIC, recorded Salerno 2012.

Robert le Diable (DVD). Sung by Bryan Hymel, Patrizia Ciofi, John Relyea and Marina Poplavskaya, with the Royal Opera Chorus and Orchestra of the Royal Opera House conducted by Daniel Oren. Opus Arte OA 1106 D, recorded London 2012.

Les Huguenots. Various artists. Malibran Records MR515.

Gli Ugonotti. Sung by Joan Sutherland, Franco Corelli and Giulietta Simionato, with the Teatro alla Scala Orchestra conducted by Gianandrea Gavazzeni. Gala B000001XNY, recorded Milan 1962.

Les Huguenots. Sung by Joan Sutherland, Martina Arroyo, Huguette Tourangeau, Anastasios Vrenios, Nicola Ghiuselev and Gabriel Bacquier, with the New Philharmonic Orchestra conducted by Richard Bonynge. Decca 430 549-2, recorded London 1969.

Les Huguenots. Sung by Nicolai Gedda, Rita Shane, Jeannette Scovotti, Justino Diaz, Pedro Farres, Enriqueta Tarres and Dimiter Petkov, with the Orchestra and chorus of Radio Austria conducted by Ernst Märzendorfer. Myto Records 2 MCD 961.141, recorded Vienna 1971.

Les Huguenots. Sung by Alain Vanzo, Louise Lebrun, Kathie Clarke, Robert Monsard, Jules Bastin, Will Roy and Della Jones, with the Nouvel Orchestre Philharmonique and Chœurs de Radio-France conducted by Henri Gallois. De Plein Vent DPV CD 30.9009, recorded Paris 1976.

Les Huguenots. Sung by Joan Sutherland, Clifford Grant, Amanda Thane, Suzanne Johnston, Anson Austin, John Pringle and John Wegner, with the Australian Opera Chorus and Australian Opera and Ballet Orchestra conducted by Richard Bonynge. Opera Australia OPOZ56007CD, recorded Sydney 1990.

Les Huguenots (DVD). As above. Kultur, D0029.

Die Hugenotten (DVD, in German). Sung by Angela Denning, Lucy Peacock, Camille Capasso, Richard Leech, Martin Blasius, Lenus Carlson and Hartmut Welker, with the Deutsche Oper Berlin Orchestra conducted by Stefan Soltesz. Arthaus Musik 100 156, recorded Berlin 1991.

Les Huguenots. Sung by Ghylaine Raphanel, Françoise Pollet, Richard Leech, Danièle Borst, Nicola Ghuselev, Gilles Cachemaille and Boris Martinovich, with the Opera de Montpellier conducted by Cyril Diederich. MusicFrance 2292-45027-2, recorded Montpellier 1990.

Les Huguenots. Sung by Barbara Ducret, Annick Massis, Marie-Belle Sandis, Gilles Ragon, Branislav Jatic, Philippe Rouillon and Didier Henry, with the Opéra Royal de Wallonie conducted by Jacques Lacombe. Opera Lovers, recorded Liège 2005.

Les Huguenots. Sung by Eric Cutler, Philippe Rouillon, Jean-François Lapointe, Jérôme Varnier, Marlis Petersen, Mireille Delunsch and Yulla Lezhneva, with the Orchestre symphonique and choeurs de la Monnaie conducted by Marc Minkowski. House of Opera, recorded Brussels 2011.

Ein Feldlager in Schlesien. Meyerbeer Fan Club, recorded Berlin 1984.

Der Prophete. Sung by James McCracken and Sandra Warfield, conducted by Heinrich Hollreiser. Recorded Berlin 1966.

Le Prophète. Sung by Marilyn Horne, Nicolai Gedda and Margherita Rinaldi, with the Orchestra Sinfonica e Coro di Torino della RAI conducted by Henry Lewis. Opera Magic OM24186, recorded Torino 1970.

Le Prophète. As above. Opera d'Oro B00004SU9S.

Le Prophète. Sung by Marilyn Horne, Renata Scotto, James McCracken and Jerome Hines, with the Ambrosian Opera Chorus and Royal Philharmonic Orchestra conducted by Henry Lewis. CBS M3K 79400 / M3K 34340, recorded London 1976.

Le Prophète. Sung by Plácido Domingo, Agnes Baltsa and Viktoria Louianetz, conducted by Marcello Viotti. Recorded Vienna 1998.

Le Prophète. Sung by Jean-Pierre Furlan, Ulrika Tenstam, Ingrid Tobasson and Christina Knochenhauer, conducted by Gunnar Staern. Meyerbeer Fan Club, recorded Stockholm 1999.

L'Étoile du Nord. Sung by Janet Price, Deborah Cook, Alexander Oliver and Malcolm King, with the New Symphony Orchestra conducted by Roderick Brydon. Opera Rara MRF-119, recorded London 1975.

L'Étoile du Nord. Sung by Elizabeth Futral, Vladimir Ognev, Darina Takova, Aled Hall, Christopher Maltman, Juan Diego Flórez, Agnete Munk Rasmussen, Patrizia Cigna, Robert Lee, Fernand Bernadi and Luis Ledesma, with the National Symphony Orchestra of Ireland and Wexford Festival Opera Chorus conducted by Wladimir Jurowski. Marco Polo 8.223829-31, recorded Wexford 1996.

Le Pardon de Ploërmel and Robert le Diable. Various artists. Malibran-CDR MR 525.

Dinorah (Italian). Sung by Luciana Serra, Francesco Ellero D'Artegna, Angelo Romero, Max René Cosotti, conducted by Baldo Podic. Living Stage B000A1IMLS, recorded Trieste.

Dinorah. Sung by Deborah Cook, Christian Du Plessis, Alexander Oliver, Della Jones, Marilyn Hill Smith, Roderick Earle and Ian Caley, with the Philharmonia Orchestra conducted by James Judd. Opera Rara ORC 5, recorded London 1979.

Dinorah ou Le Pardon de Ploërmel (DVD). Sung by Isabelle Philippe, Armand Arapian and Frédéric Mazzotta with the Cori Spezzatti and Orchestre de L'Opéra d'Etat Hongrais Failoni conducted by Olivier Opdebeeck. Kultur D4013, recorded Compiègne 2003.

L'Africaine. Various artists. Malibran-CDR MR 529.

L'Africaine : Historical Recordings 1901–1929. Various artists. Meyerbeer Fan Club Paradise 0001.

Die Afrikanerin. Sung by Aga Joestén, Olga Moll, Heinrich Bensing, Carl Kronenberg and Arnold Van Mill, conducted by Paul Schmitz. Walhall Eternity Series WLCD 0025, recorded Frankfurt 1952.

L'Africaine. Sung by Shirley Verrett, Plácido Domingo and Norman Mittelmann, with the Chorus and Orchestra of the San Francisco Opera conducted by Jean Périsson. Gala GL100.605, recorded San Francisco 1973.

L'Africaine. Sung by Martina Arroyo, Giorgio Lamberti, Sherill Milnes and Alexander Malta, conducted by Gerd Albrecht. Recorded Munich 1977.

L'Africaine. Sung by Shirley Verrett, Plácido Domingo, Ruth Ann Swenson and Justino Díaz, with the Chorus, Ballet and Orchestra of the San Francisco Opera conducted by Maurizio Arena. Image Entertainment ID9272RADVD, recorded San Francisco 1988.

L'Africaine. Sung by Sylvie Brunet, Nicoleta Ardelean, Bojdar Nikolov, Alain Gabriel and Peter Sidhom, with the Choeurs de l'Opéra National du Rhin and chœurs auxiliaires; Orchestre philharmonique de Strasbourg conducted by Edward Gardner. Recorded Strasbourg 2004.

Vasco da Gama. Sung by Claudia Sorokina, Bernhard Berchtold, Guibee Yang and Pierre-Yves Pruvot, with the Chor der Oper Chemnitz and Robert-Schumann-Philharmonie, conducted by Frank Beermann. CPO 777 828-2, recorded Chemnitz 2013.

Lieder (vinyl). Sung by Dietrich Fischer-Dieskau, accompanied by Karl Engel. Archiv Produktion B004DAJRGQ, recorded Berlin 1974.

Rossini and Meyerbeer. Sung by Thomas Hampson, accompanied by Geoffrey Parsons. EMI 0946 3 58243 2 2, recorded London 1991.

Songs. Sung by Sivan Rotem, accompanied by Jonathan Zak. Naxos 8.572367, recorded Jerusalem 2009.

Music for Festive Occasions. Performed by the Radio-Philharmonie Hannover des NDR, conducted by Michail Jurowski. CPO 999 168-2, recorded Hannover 1995.

Struensee. Performed by the Radio-Philharmonie Hannover des NDR, conducted by Michail Jurowski. CPO 999 336-2, recorded Hannover 1995.

---
| | |
| --- | --- |
| | |
Donate and keep us afloat
New Releases


<!- cpo end March 2023 --> all cpo reviews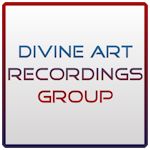 Click to see New Releases
Get 10% off using code musicweb10
All Divine Art reviews
<! apr 12 months Nov 22 - Oct 23 -->