Yes we are selling
Acte Prealable again!

we also sell Skarbo


and Oboe Classics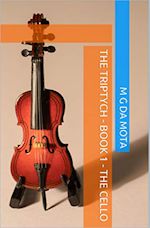 Book 1 Book 2 Book3
Mota The Triptych: -Website
Asmik Grigorian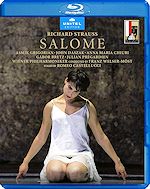 Breathtaking Performance
controversial staging
Review Westbrook
Review Hedley
Every lover of Salome should see this recording
Mullenger interpretation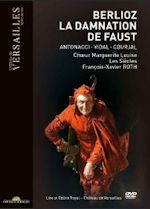 Vraiment magnifique!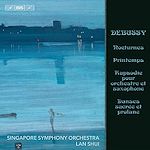 Quite splendid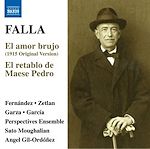 Winning performances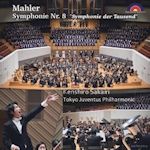 Mahler Symphony 8
a magnificent disc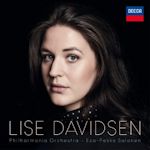 a huge talent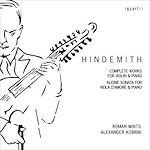 A wonderful disc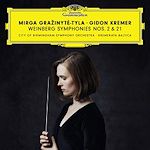 Weinberg Symphonies 2 & 21
A handsome tribute!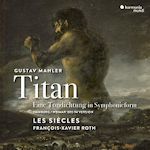 Roth's finest Mahler yet
REVIEW
Plain text for smartphones & printers
We are currently offering in excess of 51,000 reviews
Donate and keep us afloat
New Releases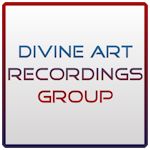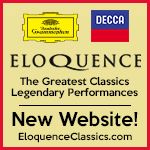 Special offer 50% off
15CDs £83 incl. postage




Follow us on Twitter
Editorial Board
MusicWeb International
Founding Editor
Rob Barnett
Editor in Chief
John Quinn
Seen & Heard
Editor Emeritus
Bill Kenny
MusicWeb Webmaster
David Barker
Postmaster
Jonathan Woolf
MusicWeb Founder
Len Mullenger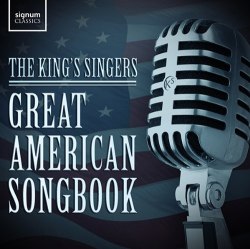 Support us financially by purchasing this disc from
Great American Songbook
See end of review for full track-listing
The King's Singers
South Jutland Symphony Orchestra/David Firman (CD 2)
rec. January 2013, Floating Earth Studios, UK; 11-13 March 2013, Alsion 2, Søderborg, Denmark.
SIGNUM CLASSICS SIGCD341 [60:10 + 31:36]


John Quinn has already reviewed this in masterly fashion, wielding the Wisdom of Solomon in balancing appreciation of the release's finer qualities with some disappointment at its slickness. I'm going to offer a more limited view of things, offering a vignette rather than a portrait of what the King's Singers have, or have not, achieved here.

The first side, a Capella, is arranged wholly by Alexander l'Estrange. There are 17 prime cuts from the flank of the Great American Songbook. Performances include the hip finger clicks of The Best is Yet To Come complete with instrumental impersonation with bass and sax 'choruses' and a whirligig of changing voicings. The sophistication that can be achieved is shown in Bewitched, Bothered and Bewildered in which high and low voices are blended, separated and explicitly contrasted. Yet Let's Misbehave with its cutesy-cute period sound - for one moment - is a Grimpen Mire of camp curlicues straight from the school of Anglo-Varsity rag. Much cleverer, and to the point, is Cry Me A River, with a pertinently bluesy feel.

It's de-lovely again features that hard-to-resist but difficult-to-get-right walking bass vocal solo complete with a rich organ tone from the singers. Charles Trenet's La Mer is heard in its English version, easy-going and wholly unGallic, which manages to quote the Hornpipe, and left me resolutely unmoved. I'm not wholly convinced that The KS can do Do-wop and At Last rather proves the point though it's technically skilful. I suppose if you're Kit and the Widow - now alas no more as a going cabaret concern - you can get away with lyric-rewriting, but the very English take on The Lady is a Tramp will be baffling to those beyond the Sceptr'd Isle. Any song that name-checks Stephen Fry and twitter is not a song for me, I'm afraid. Fascinating Aida do this kind of thing much better - and with balls.

I had a diametrically opposite feeling to JQ with regard to the second disc with orchestrations by Jonathan Rathbone. I liked it less than the companion disc. To me it's all rather too cosmopolitan and predictable. There's less 'need' for the voices, if you follow. It's all a bit Harvey and the Wallbangers, but without their earthiness.

I'm sure the group's admirers will enjoy the release. Like JQ, though, I found it all a bit remorseless.

Jonathan Woolf

Previous review: John Quinn

Track-listing

CD 1 [60.10]
A CAPPELLA arranged by Alexander L'ESTRANGE:-

Cy COLEMAN, Carolyn LEIGH The best is yet to come (1959) [3.07]
Richard RODGERS, Lorenz HART Bewitched, bothered and bewildered (1940) [3.25]
Cole PORTER Let's misbehave (1927) [3.10]
Cole PORTER Night and day (1932) [2.55]
Arthur HAMILTON Cry me a river (1953) [3.21]
Harold ARLEN, Ted KOEHLER I've got the world on a string (1932) [2.54]
Victor YOUNG, Edward HEYMAN When I fall in love (1952) [4.13]
Cole PORTER It's de-lovely (1936) [4.48]
Charles TRENET, Jack LAWRENCE Beyond the sea (1946) [3.51]
Irving BERLIN Cheek to cheek (1935) [4.10]
Cole PORTER Begin the beguine (1936) [4.16]
Mack GORDON, Harry WARREN At last (1941) [2.31]
Cole PORTER I've got you under my skin (1936) [3.42]
Richard RODGERS, Lorenz HART The lady is a tramp (1937) [3.40]
Richard RODGERS, Lorenz Hart My funny valentine (1937) [3.24]
Jerome KERN, Dorothy FIELDS, Jimmy MCHUGH I won't dance (1936) [3.58]
Cole PORTER Ev'ry time we say goodbye (1944) [2.44]

CD 2 [31.36]
ORCHESTRAL arranged by Alexander L'ESTRANGE, orchestrations by Jonathan RATHBONE
Cole PORTER Let's misbehave [3.25]
Cole PORTER Begin the beguine [4.32]
Mack GORDON, Harry WARREN At last [2.49]
Cole PORTER It's de-lovely [5.32]
Richard RODGERS, Lorenz HART The lady is a tramp [3.49]
Richard RODGERS, Lorenz HART My funny valentine [4.03]
Harold ARLEN, Ted KOEHLER I've got the world on a string [3.40]
Cole PORTER Ev'ry time we say goodbye [3.43].
---
| | |
| --- | --- |
| | |