paid for
advertisements

<!- Forgotten to FEb 2023-->
FOGHORN Classics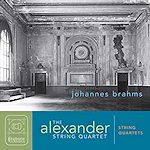 Brahms String Quartets

All Foghorn Reviews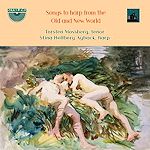 Songs to Harp from
the Old and New World

all Nimbus reviews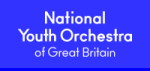 Follow us on Twitter
Editorial Board
MusicWeb International
Founding Editor
Rob Barnett
Editor in Chief
John Quinn
Contributing Editor
Ralph Moore
Webmaster
David Barker
Postmaster
Jonathan Woolf
MusicWeb Founder
Len Mullenger



alternatively AmazonUK

Charles Villiers STANFORD (1852-1924)
Clarinet Sonata, Op.129 (1911) [18:44] (1)
Fantasies Nos. 1 and 2 for Clarinet and String Quartet, (1921, 1922) [11:39; 14:37] (2)
Three Intermezzi for Clarinet and Piano, Op.13 (1879) [8:06] (3)
Piano Trio No. 3, Op.158 'Per aspera ad astra' (1918) [20:59] (4)
Robert Plane (clarinet) (1, 2, 3), Gould Piano Trio (Lucy Gould (violin) (2, 4), Alice Neary (cello) (2, 4), Benjamin Frith (1, 3, 4); Mia Cooper (violin) (2), David Adams (viola) (2)
rec. 17-19 December 2006, Potton Hall, Westleton, Suffolk, England. DDD
NAXOS 8.570416 [74:05]

---


As part of the 'British Chamber Music' series Naxos continue their Stanford survey with this attractive release. Four of the scores feature the clarinet and there's what seems to be a world première recording of the Piano Trio No.3. The high quality of Stanford's writing continues to shine like a beacon. My MusicWeb colleague Christopher Howell has also reviewed this disc.

Stanford and his contemporary Parry were the major influences in British music for almost half a century as composers, conductors, teachers and academics. The importance of Stanford's role as an educator is quite remarkable and his considerable list of students includes: Ralph Vaughan Williams, Frank Bridge, Herbert Howells, Ivor Gurney, E.J. Moeran, Rutland Boughton, Gustav Holst, Rebecca Clarke, John Ireland, Arthur Bliss, Hamish MacCunn, George Butterworth and Samuel Coleridge-Taylor.

Although the prolific Stanford composed in many genres he is often described as the 'Father of English Choral Music' being principally remembered for his contribution to sacred choral music. He is frequently at his very best in his settings of canticles, hymns, anthems and services and in the organ works all composed for the Anglican Church. These scores are amongst the finest of their type and are still frequently performed in Anglican cathedrals around the world.

Stanford, a lover of the music of the romantic Germanic/Austrian tradition, especially admired Gluck and Schumann and often programmed the music of Brahms and Beethoven in concert programmes. Following the Great War there was an adverse reaction to music from composers associated with the Victorian and Edwardian eras. The established names now had to compete with the growing enthusiasm for progressive composers such as Schoenberg, Berg, Webern and Stravinsky. Music had rapidly 'moved forward' and the English late-romantics of Stanford's generation had been marginalised.

His tonal and conservative music is often described as 'Brahmsian'; a well-designed lyricism crammed with colour. Still composing music in the manner of an earlier era, the music, with the exception of his sacred works, slipped into virtual obscurity; so too the music of his contemporaries Parry, Elgar, Mackenzie, Sullivan, German and Bantock. Now after a century we are able to re-evaluate their work for its intrinsic appeal and quality rather than for the dynamic of the era in which it was written.

Overshadowed by the distinction of his sacred choral and organ works and by the orchestral music, Stanford has only recently become associated with the field of chamber music. He composed an impressive total of eight String Quartets between the years of 1891 and 1919. There's also a large body of miscellaneous chamber scores. He seemed to take the responsibility of writing for the chamber music genre very seriously as he was almost forty before commencing work on his first String Quartet; although he had by this time composed half a dozen chamber works for a variety of other instrumental combinations (see my reviews of Stanford's quartets and quintets on Hyperion).
 
The opening score on the disc is the substantial Clarinet Sonata, Op.129, a work evocative of Brahms's autumnal clarinet-based chamber scores written between 1891 and 1894 (see note below). It was completed at the end of 1911 and lies between the writing of the widely admired Songs of the Fleet, Op. 117 (1910) and the Symphony No. 7, Op. 124 (1912). Stanford dedicated the three movement work to clarinettists Oscar W. Street and Charles Draper; there is also a version for viola and piano. The opening, an Allegro moderato, is interpreted like a song of summer sun that at times gives the feeling of having to run for cover during rainstorms. The central movement titled Caoine, marked Adagio (quasi fantasia) contains music of considerable poignancy. The concluding movement Allegretto grazioso has a serious edge, tinged with sadness.

Cast in three movements the Fantasy No 1 for Clarinet and String Quartet was composed in 1921 and was possibly intended for performance by Royal College of Music students. The brief opening movement Allegro moderato alla marcia is confident and robust with martial episodes. The central movement has a yearning quality; perhaps Stanford was indulging his nostalgic longings for Ireland. The highly appealing finale is a vivacious and playful Allegro - elfin and Mendelssohnian. Stanford quotes a motif at (0:17-0:21) that I am familiar with but I cannot identify. Such is the quality of the writing that one begs to know why this score is not part of the standard repertoire.
 
The Fantasy No 2 for Clarinet and String Quartet, also in three movements, was completed in 1922 and is contemporaneous with the Irish Rhapsody No. 6 for violin and orchestra, Op. 191. Opening with an Allegretto piacevole the Brahmsian feel persists in this relatively light and undemanding movement. In the peaceful Adagio the players educe slight undertones of foreboding. The score ends with a rather unmemorable Quasi presto movement that includes a repeated woodwind motif.
 
Stanford's Three Intermezzi for Clarinet and Piano, Op.13 from 1879 share a similar composition date to his grand opera The Veiled Prophet of Khorassan and was premièred at a Cambridge University recital. The Intermezzo No.1 marked Andante espressivo is given a bright and fresh interpretation suggestive of the great outdoors with a lively but short central section. The players provide a playful and rumbustious romp with the Intermezzo No.2 an Allegro agitato. The short central Tranquillo has a somewhat serious character. The Intermezzo No. 3 - an Allegretto scherzando - is a bubbly score with conspicuous piano writing.
 
The Piano Trio No. 3, Op.158 bears the title 'Per aspera ad astra' and is cast in three movements. Completed in 1918 shortly after the Irish Rhapsody No. 5 in G minor, Op. 147, the score honours the memory of friends lost in the Great War. It opens with an Allegro moderato ma con fuoco in which the Gould Piano Trio convey a sense of hectic activity bordering on the frenetic. Two main themes dominate the movement, the first brisk and snappy; the second yearning. Again one is strongly reminded of the sound-world of late Brahms. Possibly the tender central Adagio reflects Stanford's sorrow over the casualties of the Great War. In the closing movement marked Allegro maestoso e moderato the Goulds communicate a convincing sense of optimism with episodes of considerable joy; makes one wonder if Stanford was reflecting on happier times. The coda brings the score to an exciting conclusion.

Clarinettist Robert Plane continues to impress, demonstrating his impeccable musicianship with an especially agreeable and glowing timbre. I have attended several of Plane's recitals in collaboration with the Gould Piano Trio. They are one of a handful of elite ensembles currently on the music scene that I have seen go from strength to strength.

The booklet notes by Keith Anderson are interesting and informative. However, I noticed that a rather dreary cover photo has been picked from an image library which I hope is not a sign of a new artwork policy. Come and see me for a superb original watercolour dated 1911 that would have looked perfect on the cover. The impeccable playing and good sound quality on this Naxos release should continue to endorse the resurgence of Stanford's chamber music.

I hope that Naxos will now turn towards other rarely heard British chamber music. There are evidently amongst Sir Hubert Parry's mature works a String Quartet in G (1880) and a String Quintet in E flat (1909) which are crying out for recording. Furthermore, it was said that Stanford was greatly impressed by the chamber scores from his star/favourite pupils Charles Wood and James Friskin. Other projects could include emulating the lead of the Chandos, Marco Polo and Dutton Epoch labels with further recordings of chamber music from Sir John Blackwood McEwen, Joseph Holbrooke and Cyril Scott. From amongst the many worthy candidates it is about time that the chamber music of another Stanford pupil, Sir Eugene Goossens received reassessment.

Michael Cookson

see also review by Christopher Howell

British composers on Naxos page


Note
In an Indian summer of creativity near the end of his career, Johannes Brahms wrote the: Trio for clarinet (viola), cello and piano, Op. 114 (1891); the Quintet for clarinet (viola) and strings, Op. 115 (1891) and two Clarinet (Viola) Sonatas, Op. 120 (1894). All the scores were composed especially for Richard Mühlfeld, the popular virtuoso clarinettist whose playing had been an inspiration to the aging Brahms.

Stanford Biographies (see reviews)
'Charles Villiers Stanford' by Paul Rodmell. Publ: Ashgate. Aldershot (2002) ISBN 1-85928-198-2.
'Charles Villiers Stanford. Man and Musician' by Jeremy Dibble. Publ: Oxford University Press (2002) ISBN 0-19-816383-5.





Donate and keep us afloat
New Releases


<!- cpo end March 2023 --> all cpo reviews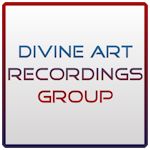 Click to see New Releases
Get 10% off using code musicweb10
All Divine Art reviews
<! apr 12 months Nov 22 - Oct 23 -->