paid for
advertisements

<!- Forgotten to FEb 2023-->
---
100th birthday of Mieczyslaw Weinberg on December 8, 2019.
Renate Eggbrecht has recorded all 3 violin Sonatas
All Troubadisc reviews
FOGHORN Classics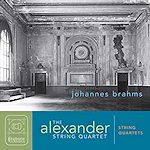 Brahms String Quartets

All Foghorn Reviews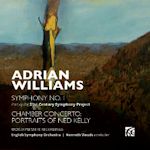 Symphony No 1
Portrait of Ned Kelly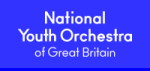 Follow us on Twitter
Editorial Board
MusicWeb International
Founding Editor
Rob Barnett
Editor in Chief
John Quinn
Contributing Editor
Ralph Moore
Seen & Heard
Editor Emeritus
Bill Kenny
MusicWeb Webmaster
David Barker
Postmaster
Jonathan Woolf
MusicWeb Founder
Len Mullenger
Discs for review may be sent to:
Jonathan Woolf
76 Lushes Road
Loughton
Essex IG10 3QB
United Kingdom

jonathan_woolf@yahoo.co.uk
---



alternatively AmazonUK

Krzysztof  PENDERECKI (b. 1933)
Te Deum (1979-80) (I. Te Deum laudamus [13:02]; II. Te Martyrum candidatus laudat exercitus [7:53]; III. (Boże coś Polskę -) Salvum fac populum tuum, Domine [15:51])
Hymne an den Heiligen Daniel  (1997) [12:14]
Polymorphia (1961) [10:48]
Polish Requiem: Chaconne (2005) [7:18]
Izabela Kłosińska (soprano), Agnieszka Rehlis (mezzo), Adam Zdunikowski (tenor), Piotr Nowacki (bass) (Te Deum)
Warsaw Philharmonic Choir/Henryk Wojnarowski
Warsaw National Philharmonic Orchestra/Antoni Wit
rec. 5-7, 29 September 2005, Warsaw Philharmonic Hall, Warsaw, Poland
Texts and English translations provided
NAXOS 8.557980  [67:06]

---


I first encountered the Polish composer Krzysztof Penderecki through his 1961 piece Threnody for the Victims of Hiroshima. Some years later I discovered Die Teufel von Loudon in a splendid Philips recording which, as far as I'm aware, has never made it to CD. However, there is an Arthaus DVD of the Hamburg studio production under Marek Janowski, which may be worth investigating (Arthaus Musik DVD 101279).

The works on this disc range from the more avant-garde, experimental Polymorphia of 1961 through to the neo-Romantic Hymne an den Heiligen Daniel (1997) and two choral pieces inspired by Karol Wojtyla, otherwise known as Pope John Paul II. At the helm is Antoni Wit who, along with his Warsaw band, is a mainstay of the Naxos catalogue. In particular I enjoyed this team's Má Vlast (Smetana) and, especially, their Mahler 8, both very fine performances indeed.

The first part of the Te Deum, written to celebrate Pope John Paul II's anointment in 1978, strikes me as anything but celebratory. But then one has to remember the political turbulence in Poland at the time. (Penderecki's Polish Requiem composed in the 1980s but only premiered in 1993 began as a response to the turmoil at home, specifically the brutal stand-off between the Gdansk shipyard workers and the Polish authorities.)

The work opens with menacing drum rolls and sombre strings. The liner notes describe the work as an example of the composer's 'monumental neo-Romanticism', which is as good a description as any (though monumental might be closer to the mark). The choral writing may have an austere spikiness, but the solo lines sound rather more conventional. Again the mood is anything but uplifting; indeed, if I were to be uncharitable I'd suggest it's a tad lugubrious at times. The soloists sing with plenty of east European vibrato, although I suppose one could argue it is a more authentically Polish vocal style appropriate to a work such as this.

The choir – placed quite far back – sing incisively enough but the big climax at 8:40 sounds rather messy and unfocused. There is some respite at the close, with the gentle shimmer of untuned percussion underpinning the muted voices, before the motoric martial opening to Part 2 ('The army of martyrs praise Thee'). This is certainly Penderecki in monumental mode, with great blocks of choral and instrumental sound punctuated by the soloists' supplications. The choir respond with gusto in this movement, Penderecki opting for pizzicato strings to carry the solo vocal lines. The frigid finale is about as near to repose as we are likely to get in this music.

The third movement opens with a muted choral invocation to the 'God of Poland …wrapped in great light, power and glory', interspersed with some limpid singing from the soprano. The first climax is brutal in its dissonance, the battery of timps powerfully reasserting the martial rhythms of Part 2. As much as I wanted to be drawn into this music I felt a curious detachment throughout. Occasionally there are instrumental touches (such as the soft pulse of gongs at 5:20 onwards) that draw the ear but rarely engage the heart.

The Hymne an den Heiligen Daniel comes as a ray of sunshine after the unremitting gloom of the Te Deum. Sung in Church Slavonic – as in the Grechaninov Passion Week I reviewed recently – this hymn seems to have more in common with Eastern Orthodoxy. The first section ('Slava') certainly has a strong liturgical flavour, with its gently undulating choral writing. The gong strokes add to the atmosphere of mystery, with ecstatic brass and choral interjections. There is also a strong, flexible rhythm here, the old Slavonic cadences adding a genuine sense of fervour to the music. This is much more vigorous, more harmonically interesting and varied than the Te Deum (there is some febrile writing for the trumpets, too). And what a heaven-storming finale. Definitely the composer at his most approachable.
 
The experimental Penderecki is represented here by Polymorphia. As with Threnody (written in the same year) this piece is for strings only, beginning with a long, hypnotic figure for cellos and basses. There is a process of harmonic metamorphosis as Penderecki adds more 'layers' to this foundation. The results are pulsating glissandi that grow in weight, volume and complexity. The similarities to Threnody are very striking indeed, Wit bringing out all the jagged instrumental and rhythmic elements of the music.

Ideally a more transparent acoustic would have helped here – and in the other works, come to that – but one can't deny the extraordinary frisson of those percussive tuttis, which have all the savage abandon of a pagan rite. Penderecki also manages to achieve long orchestral lines that even sound like unison voices; technically very adroit, but very much a piece of its time. Needless to say the orchestra respond with enormous energy and precision and the engineers must have had a field day trying to capture the work's sheer weight and complexity.

The Chaconne is not taken from the Polish Requiem (as one might assume from the track listing) but is a lament for Pope John Paul II, who died in 2005. Subtitled 'in memoria Giovanni Paolo II', this is bold and stark in its appeal. It also has a fleeting intimacy in places (a glimpse, perhaps, of the gentler man within) but the biting upper strings and grinding basses eloquently remind us of  public grief as well.

When the first Naxos CD appeared twenty years ago few thought the company would become such a fertile source of interesting repertoire. Granted, some releases are going to be more successful than others, but in this case Naxos have put together a well-chosen programme that offers a good introduction to Penderecki's work, past and present. The playing is committed and the sound is adequate, but I would particularly like to hear Hymne an den Heiligen Daniel recorded in a more grateful acoustic. This disc may not appeal to everyone but I'd buy it for this work alone.

Dan Morgan

Information received from Ozzie Polatkan

There is indeed a CD version of Penderecki's opera "Die Teufel von Loudun" which I purchased about 10 years ago at Tower Records in New York City's Greenwich Village (alas, no longer there)...I've never seen another copy! (The same with a boxed set I picked up there of the 6 Symphonies of Ikuna Dan on Decca, are you familiar with it?)...

The Penderecki is on Philips (446-328-2) with the Chor und Orchester der Hamburgischen Staatsoper conducted by Marek Janowski (recorded 1969 - released 1970)...
............................................................

Universal have informed us they have no plans to re-release this set at the moment.





Donate and keep us afloat
New Releases
<!- Bridge end Sept 2022 -->


<!- cpo end Sept 2022 --> all cpo reviews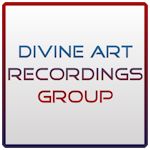 Click to see New Releases
Get 10% off using code musicweb10
All Divine Art reviews
Recordings of the Month
September 2022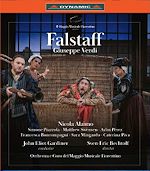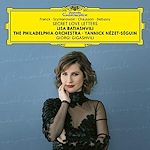 Secret Love Letters
Lisa Batiashvili
August 2022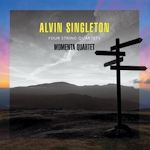 String Quartets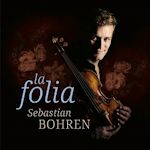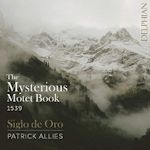 Yi Lin Jiang - Dualis I