paid for
advertisements

<!- Forgotten to FEb 2023-->
---
100th birthday of Mieczyslaw Weinberg on December 8, 2019.
Renate Eggbrecht has recorded all 3 violin Sonatas
All Troubadisc reviews
FOGHORN Classics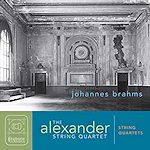 Brahms String Quartets

All Foghorn Reviews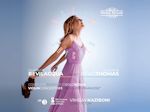 Clarissa Bevilacqua plays
Augusta Read Thomas
all Nimbus reviews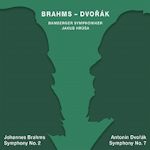 Brahms 2 Dvorak 7
all tudor reviews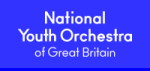 Follow us on Twitter
Editorial Board
MusicWeb International
Founding Editor
Rob Barnett
Editor in Chief
John Quinn
Contributing Editor
Ralph Moore
Webmaster
David Barker
Postmaster
Jonathan Woolf
MusicWeb Founder
Len Mullenger
Discs for review may be sent to:
Jonathan Woolf
76 Lushes Road
Loughton
Essex IG10 3QB
United Kingdom

jonathan_woolf@yahoo.co.uk
---



English Violin Sonatas
CD1
Thomas DUNHILL (1877-1946)
Violin Sonata No. 2 (1918) [29:47]
Granville BANTOCK (1868-1946)
Violin Sonata No. 3 (1940) [19:53]
Charles Villiers STANFORD (1852-1946)
Violin Sonata No. 1 (1880) [25:39]
CD2
Peter Racine FRICKER (1920-1990)
Violin Sonata No. 1 Op. 12 (1951) [15:34]
Violin Sonata No. 2 Op. 94 (1986-87) [21:32]
Alan RAWSTHORNE (1905-1971)
Violin Sonata (1958) [15:32]
Ralph VAUGHAN WILLIAMS (1872-1958)
Violin Sonata in A minor (1954) [25:14]
Susanne Stanzeleit (violin)
Gusztáv Fenyö (piano) (CD1)
Julian Jacobson (piano) (CD2)
rec: 1994 (CD1), 1995 (CD2) at St Michael's Church, Highgate, London. DDD
PORTRAIT PLC2105 [75:34 + 77:52]

---


The two discs of this release were issued separately in 2001 on the Cala United label: CD1 on CACD88031 and CD2 on CACD88036.

Now brought together for the Portrait label at a bargain price, these seven English violin sonatas from six composers, spanning a 107 year period, make a valuable addition to the catalogues and to the cause of English chamber music. Susanne Stanzeleit plays the violin on both discs accompanied by pianist Gusztáv Fenyö on the first disc and Julian Jacobson as pianist on disc two.

The opening work of the set is Thomas Dunhill's three movement Violin Sonata No. 2 from 1918. Dunhill a student of Stanford at the Royal College of Music was greatly active in the chamber music scene and in 1911 wrote his influential book 'Chamber Music: A Treatise for Students'. There is a pastoral feel to the lengthy opening movement Allegro with an expressive ebb and flow that at times develops considerable passion. The movement centres on a highly melodic main theme that is reminiscent of a Neapolitan song. In the Adagio lamentoso movement Susanne Stanzeleit's reflective and tender playing communicates heart-breaking undertones. In the central section the music develops a weightier, darker hue. The partnership of Stanzeleit and Fenyö convey Dunhill's rather bewildering sound world in the rather overlong final movement that blends cloudy vivacity with directionless intensity.    
  
The prolific composer Sir Granville Bantock, a distinguished educator and academic, was an active composer in the field of chamber music; including a late String Quartet from 1933 with the picturesque title 'In a Chinese Mirror'. My favourite work on this release is Bantock's three movement Violin Sonata No. 3 that was completed even later in 1940 when Bantock was in his seventies. The score opens with a substantial Allegro con spirito movement and one immediately realises just how out of step this score must have seemed compared to the progressive chamber music of the time. Here Bantock utilises tender pastoral yearnings contrasted with brisk and complex writing of high intensity. A central movement titled 'The Dryad' seems to be an evocation of mythical feminine spirits of nature from the forest. I was aware of Stanzeleit's moodily affectionate lyrical line being recurrently broken by pauses. Upbeat and effervescent music with bouncy rhythms characterises this attractive concluding movement with writing of an impressionist texture. Stanzeleit and Fenyö fade the music away to a state of tranquillity.

Sir Charles Villiers Stanford together with his contemporary Sir Hubert Parry were the major influences in British music for almost half a century in their roles as composers, conductors, teachers and academics. The importance of Stanford's role as an educator is quite remarkable as his considerable number of successful composition students demonstrates. Stanford wrote a substantial body of chamber music including eight string quartets. The first of his set of four Violin Sonatas was composed in 1880 and is cast in three movements. A substantial Allegro movement opens the score with Gusztáv Fenyö's piano part noticeably prominent. The opening theme is vivacious and playful sharing a rather similar temperament to the second theme that left me wanting a starker contrast. The Allegretto moderato contains mainly amiable writing surrounding a dark and anxious central section. Lively and breezy the good-humoured nature of the final movement marked Allegretto contains playing of considerable vigour from Stanzeleit and Fenyö.            

The second disc opens with the first of the two violin sonatas from Peter Racine Fricker; the least known composer on the set. Evidently both Fricker scores are world premičre recordings. Turning his back on the composers of the English pastoral/folksong tradition Fricker was strongly influenced by the composers of the progressive school: Schoenberg; Berg; Bartók and Hindemith. A prolific composer in the field of chamber music Fricker's three movement Violin Sonata No.1 was written in 1951. In the opening movement Allegro the partnership of Stanzeleit and Jacobson convey unsettling and restless music that contains only brief glimpses of lyricism. Despite episodes of robust rhythms in the Allegretto Stanzeleit and Jacobson uncover an underlying atmosphere of bleakness combined with a strong sense of solitude. The final movement an Adagio also contains an austerity evocative of a bare and frozen landscape.         

Completed some thirty six years later in 1987 whilst working as lecturer in the University of California, USA, Fricker's Violin Sonata No.2 follows a four movement design. Tension imbues the extended opening movement, marked Strongly - broad and one experiences the unsettling music as draining. The violin and piano of Stanzeleit and Jacobson go their own separate ways as neither of Fricker's parts seemingly play any attention to each other. In the second movement Presto Stanzeleit and Jacobson convey a sense of rhythmic and persistent scurrying; like an army of ants in the intense heat of the midday sun. Marked Andante cantabile the character of a frozen and bare landscape prevails in the movement that feels similar to that of the Adagio of the Violin Sonata No. 1. The austere sound world is broken by a sharp and jerky piano dialogue. There is hardly chance to breath in the final movement marked Broad - Poco allegro as the virtually continuous playing from the violin of Stanzeleit provides an unsettling, searching character. Briefly at 2:00-2:37 Jacobson's piano part spits out its wrath. The quiet conclusion to the score comes rather suddenly taking the listener by surprise.        

Alan Rawsthorne, who studied at the Royal Manchester College of Music, is a composer best remembered today for his scores to some 27 films written between 1937 and 1964. Rawsthorne's fine body of serious music is currently receiving a resurgence in interest thanks mainly to key releases from Lyrita; Chandos; ASV and the Naxos label (see footnote) in particular. Rawsthorne wrote a sizeable amount of mature chamber scores and is represented on this set by his four movement Violin Sonata from 1958. The work opens with a movement marked Adagio - Allegro non troppo that portrays a bleak and anguished sound work. The austere atmosphere communicated by Stanzeleit and Jacobson is broken only by several short and incisively brisk episodes that provide a stark contrast. In the Allegretto Stanzeleit and Jacobson provide music of a mainly dreamy meandering character that contains an undercurrent of tension. By contrast the frenetic Toccata movement has a wild almost heathen, dance-like quality. The work concludes with an Epilogue: Adagio rapsodico movement that has a dreamy quality similar to the second movement; a sense of unease is never far away. The music gently fades away into the distance.    

The set closes with the violin sonata from Ralph Vaughan Williams, arguably the greatest British composer since Henry Purcell. Grove Music Online describe Vaughan Williams as "the most important English composer of his generation, he was a key figure in the 20th-century revival of British music". Vaughan Williams was an active chamber music composer although a proportion of his early output is relatively little known. It is only in recent years that a number of his unpublished chamber scores, that he had withdrawn, have been receiving performances and recordings. The Violin Sonata in A minor is a late work from 1954 that he dedicated to violinist Frederick Grinke. The score opens with a movement marked Fantasia: Allegro giusto and one notices how Stanzeleit and Jacobson convincingly impart a sense of earnestness and turbulence as the music gushes forward. Episodes of relative calm for the solo piano at 2:43-3:17 and for both instruments at 5:49-7:15 provide a welcome relief from the generally frantic writing. The Scherzo is highly rhythmic and dynamic reminding one of a perpetuum mobile. The extended final movement is a Theme and variations. Here the violin of Stanzeleit plays a long rhapsodic line almost continuously, although from 6:07-6:57 Jacobson's piano part gains in prominence. There is no pastoral feel to this score and I wonder how many listening to this sonata for the first time would guess that Vaughan Williams was the composer.                

Recorded in St Michael's Church, Highgate, London the sound quality is pleasingly clear and decently balanced. I found the booklet notes reasonably interesting containing all the essential information; except we are not told which pianist is playing on each score. I judge this Portrait release as a valuable survey of a selection of English violin sonatas that should interest and even challenge.

Michael Cookson


Rawsthorne Naxos releases that I can recommend from my collection

| | |
| --- | --- |
| 8.570136 | String Quartets 1-3 and Theme and variations for two violins |
| 8.555959 | Piano Concertos 1 and 2 and Improvisations on a Theme by Constant Lambert |
| 8.554240 | Violin Concertos 1 & 2, Fantasy Overture and Cortčges |
| 8.554763 | Symphonic Studies, Concerto for Oboe and String Orchestra and Concerto for Cello and Orchestra |
| 8.557480 | Symphonies 1-3 |
| 8.554352 | Quintet for Piano and Strings, Concertante for Violin and Piano No. 2, Piano Trio, Sonata for Viola and Piano and Sonata for Cello and Piano |
| 8.553567 | Concerto for String Orchestra, Divertimento, Light Music for strings, Concertante pastorale, Elegiac Rhapsody and Suite |

Reviews for most of these CDs can be found most easily at the Rawsthorne entry in the British Composers on Naxos page.


Donate and keep us afloat
New Releases


<!- cpo end March 2023 --> all cpo reviews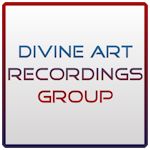 Click to see New Releases
Get 10% off using code musicweb10
All Divine Art reviews
<! apr 12 months Nov 22 - Oct 23 -->
Recordings of the Month
November 2022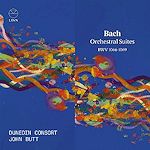 Bach Orchestral Suites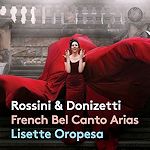 October 2022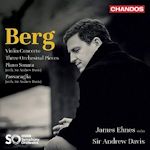 Violin Concerto Elmes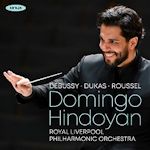 Debussy Jeux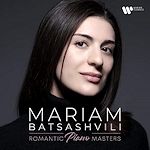 Romantic Piano Masters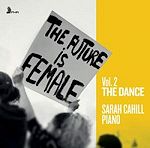 Volume 2 - The Dance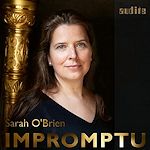 Complete Harp Impromptus