paid for
advertisements

<!- Forgotten to FEb 2023-->
FOGHORN Classics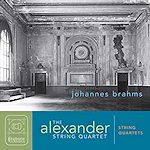 Brahms String Quartets

All Foghorn Reviews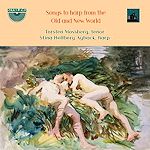 Songs to Harp from
the Old and New World

all Nimbus reviews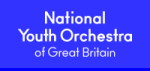 Follow us on Twitter
Editorial Board
MusicWeb International
Founding Editor
Rob Barnett
Editor in Chief
John Quinn
Contributing Editor
Ralph Moore
Webmaster
David Barker
Postmaster
Jonathan Woolf
MusicWeb Founder
Len Mullenger



AVAILABILITY Buywell





alternatively AmazonUK

Wolfgang Amadeus MOZART(1756-1791)
Horn Concerto No.1 in D major, KV412 a [9:03]
Horn Concerto No.2 in E flat major, KV417b [14:30]
Horn Concerto No.3 in E flat major, KV447 a [15:41]
Horn Concerto No.4 in E flat major, KV495 b [16:43]
Notturno in D major for four orchestras, KV286c [16:00]
Barry Tuckwell (horn)
London Symphony Orchestra/Peter Maag.
rec. aKingsway Hall, London, November 1959, bApril 1961, cWalthamstow Assembly Hall, London, December 1959. ADD
DECCA ELOQUENCE 476 9700 [71:44]



Wolfgang Amadeus MOZART (1756-1791)
Horn Concerto No.1 in D major, KV412 [8:07]
Horn Concerto No.2 in E flat major, KV417 [12:56]
Horn Concerto No.3 in E flat major, KV447 [13:59]
Horn Concerto No.4 in E flat major, KV495 [16:03]
Jonathan Williams (Horn)
Chamber Orchestra of Europe/Alexander Schneider.
rec. 1986.
COE RECORDS CD COE 805 [51:05]

---


Mozart's four horn concertos form the large part of a set of five works that were almost certainly composed for the horn player Joseph Leutgeb (1732-1811). Alongside the Horn Quintet K407 of 1782, these works reflect the good-natured though frequently mocking relationship between performer and composer. For example, Mozart writes at the head of one manuscript of his pity for Leutgeb, referring to him as 'an ass, an ox, a fool'. He later wrote the third concerto in a mixture of black, blue, green and red inks. Leutgeb himself has tended to been seen as a bit of a joke himself, later retiring to Vienna in 1777 to run his father-in-law's sausage and cheese shop. Yet during his career he was highly regarded as a horn virtuoso and, given his efforts to have these concertos posthumously published, obviously took little offence from the composer's insults.

The type of horn that Mozart was able to compose for at the time was valveless. In essence this meant that, instead of being able to manipulate pitch by use of the valves found on the modern horn, Leutgeb and his contemporaries would have to have altered the pitch by using his hand to stop the bell. The difficulties of Mozart's writing in these concertos is, therefore, considerably greater when played on a valveless horn than a modern one. The result of this is that we seldom appreciate that these were, at the time, virtuoso concertos and that Leutgeb must have been a remarkable player.

Neither of the two recordings here use a valveless horn, though the 25 years that separate them demonstrate the changing perceptions of period performance. The earlier disc marked the first of four recordings that Barry Tuckwell made of these pieces (indeed, the first and third concertos found here were the first that he made as soloist). His tone throughout is typically mellifluous and he phrases with a great deal of subtlety and sensitivity. These are exceptionally stylish readings. Although it would be absurd to discount the contribution that the period performance movement has made to our understanding of classical style, it is still all too easy to forget that there were great Mozartian 'stylists' whose music making transcended the details of period practice. Bernstein was one - I'm thinking of his remarkable VPO recording of the 'Jupiter Symphony' - as are both Bernard Haitink and Sir Colin Davis. And compare Karl Bőhm's elegant way with Cosi fan tutte alongside Simon Rattle's overly driven, scrambled 'period' performance. Peter Maag was also an exceptional stylist; eloquently attested to by Tuckwell in the notes to this re-release. Accordingly, the orchestral accompaniments here are sprightly, beautifully phrased and strikingly detailed. The results are a little more positive than we are accustomed to, lacking the refinement of more recent recordings with smaller string sections, but the sense of engagement with the music is absolutely irresistible. The vintage Decca sound gives no cause for complaint, exceptionally clear and with only minimal analogue hiss. I have a suspicion that the recording may have been transferred at slightly too high a dynamic level, leading to a hint of roughness to the tuttis here and there.

The only qualms I have with the Tuckwell/Maag performances regard the central slow movements. They are exquisite, but nowadays we expect something a little swifter, more songful. Jonathan Williams as conducted by Alexander Schneider on the COE disc is frequently faster, arguably employing more appropriate tempi. Otherwise the differences are fewer than expected. The COE, shortly after their inception, play with great taste and refinement, possibly without the last degree of character exhibited by their LSO counterparts, but with a leaner sonority resulting from a smaller string section. Williams doesn't have the refulgence of tone that Tuckwell displays, but his phrasing is more 'choppy' in the manner of period performances and he certainly varies the sound of his instrument more than his predecessor. But these performances are never less than completely entertaining.

Eloquence provide a useful supplement to the main works in the form of Maag's 1960 recording of the Notturno in D for four orchestras, KV286. It is not one of Mozart's finest compositions but nevertheless deserves to be heard. Once again, Maag's sense of style results in a charming performance. The COE release is a straight reissue and as such does not provide a coupling.

Both of these discs are worth acquiring, the Tuckwell particularly, and are generously priced.
Owen Walton



Editor's Note
The Tuckwell/Maag concertos would seem to have been previously released on Eloquence as 4674262 (albeit with a totally different cover design and sourced from Argentina according to ArkivMusic).
Donate and keep us afloat
New Releases


<!- cpo end March 2023 --> all cpo reviews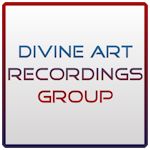 Click to see New Releases
Get 10% off using code musicweb10
All Divine Art reviews
<! apr 12 months Nov 22 - Oct 23 -->