paid for
advertisements

<!- Forgotten to FEb 2023-->
FOGHORN Classics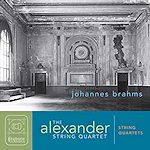 Brahms String Quartets

All Foghorn Reviews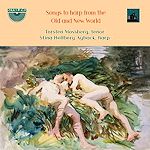 Songs to Harp from
the Old and New World

all Nimbus reviews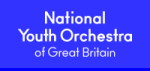 Follow us on Twitter
Editorial Board
MusicWeb International
Founding Editor
Rob Barnett
Editor in Chief
John Quinn
Contributing Editor
Ralph Moore
Webmaster
David Barker
Postmaster
Jonathan Woolf
MusicWeb Founder
Len Mullenger



Robert HUGILL (b. 1955)
The Lord Bless Thee [5:09]
Faith, Hope and Charity [5:10]
What is Man? [15:06]
Four Motets from Tempus per Annum: (Ad te levavi [3:21]; Populus Sion [4:41]; Gaudete [2:01]; Rorate coeli [2:40])
The Testament of Dr. Cranmer [21:14]
Magnificat [6:24]
Salve Regina [4:08]
Agnus Dei [2:08]
Nunc Dimittis [4:03]
Christopher Watson (tenor); Simon Briggs (violin); Paul Ayres (organ)
eight:fifteen vocal ensemble/Strings of the Chameleon Arts Orchestra/Paul Brough
rec. All Saints' Church, East Finchley, London, 23-24 April 2007. DDD
Texts and translations included
DIVINE ART DDA25053 [77:07]

---


I suppose that this review should commence with a Declaration of Interest. Readers will recognise Robert Hugill as a member of the MusicWeb reviewing panel and a regular contributor to our site. However, panel members live all over the world and many of us have never even met each other. I don't know Robert personally so I hope and believe that I can judge this disc objectively.

Robert Hugill is a self-taught composer and an accomplished one on the evidence of the contents of this CD. Those who have read his writings on this site will recognise him as someone with a great interest in vocal music, and especially in religious music. He regularly sings as a member of a church choir in London. It's not surprising, therefore, to find that vocal music with a spiritual leaning lies at the heart of the repertoire on this disc.

The first three items involve a string orchestra and I wonder if Robert Hugill has been best served by the layout of the disc. There's a strong similarity of style in the string writing. I would have preferred it if these three pieces had been placed separately on the disc, especially as all three are essentially in moderate tempo. Of course, I acknowledge one doesn't have to play the tracks in order but the newcomer to the disc might well do this. 

The Lord Bless Thee was written to be sung at a wedding by a soprano soloist with organ accompaniment: the string orchestration was made for the present recording. The piece features long plaintive lines for the singer and the upper strings over a drone bass. To my ears the music wears a somewhat serious mien for a nuptial piece.

Faith, Hope and Charity also began life as a wedding song for soprano and organ but the version recorded here, again arranged for the recording, is for string orchestra and solo violin. Once again the tone is serious, almost severe at the start, but as it unfolds the music has a gaunt beauty. Whether by accident or design some of the threads of the preceding two pieces are united in What is Man? Here Hugill brings together solo tenor, solo violin and strings in an extended piece which is a setting of his own selection of words from William Blake's poem, Jerusalem. The piece is divided into three short arias and four recitatives though these latter are more in an arioso style. Christopher Watson has a light, clear voice. His timbre is such as one would expect from someone with extensive experience in English cathedral choirs and in early music. He sings both this Blake piece and his role in The Lord Bless Thee very expressively and with conviction.

The remainder of the programme is choral and features the eight evidently expert singers who constitute the eight:fifteen vocal ensemble. The principal work, and the one that gives the programme its title, is The Testament of Dr. Cranmer, an extended work for unaccompanied singers. This work, first performed in 2001, commemorates the execution of Archbishop Thomas Cranmer (1489-1556). Cranmer was Archbishop of Canterbury from 1533 until his death. In this role he was a leading figure in the first phase of the English Reformation under Henry VIII. Inevitably he fell foul of Henry's Catholic successor, Queen Mary and was tried for treason and burned at the stake. Robert Hugill himself has compiled the libretto for The Testament of Dr. Cranmer, drawing upon an eyewitness account of Cranmer's execution and weaving into this core text the Latin De Profundis and the Pater Noster – though the latter is also sung in English. It's abundantly clear that Cranmer is a figure who has come to have an enormous significance for Hugill and he writes that he hopes to compose a full oratorio about this leading English Protestant martyr. The music is, like everything else on this disc, firmly tonal, though leavened with a good pinch of dissonance. Several passages are searingly dramatic but there are a number of more meditative, prayerful sections. Overall the music is sincere and communicative and it's expertly performed.

The remaining vocal music is less ambitious in scale. The four motets come from a collection, entitled Tempus per Annum, which Hugill has devised as a cycle of the Mass Introits for the Roman Catholic Church's liturgical year. These short pieces sound quite demanding of the singers but not outrageously so. I suspect they would not be beyond the competency of an able, well-directed choir. My two favourites among the four included here were Populus Sion, the music of which reveals itself only gradually but which has a fine radiance towards the end, and Gaudete, which is one of the few pieces on the disc in a lively tempo.

This well produced disc features committed performances from musicians who serve Robert Hugill well. My main difficulty with the collection is that, for my taste, too much of the music wears a serious countenance. In a piece like Gaudete, Robert Hugill shows that he can write lively, happy music. I would have welcomed a couple more pieces in this vein so as to give a more rounded portrait of a highly committed composer. The sound is excellent and the documentation, including notes by the composer, is very good although the dates of composition of the various pieces are not supplied.

John Quinn

For further information about Robert Hugill's music, including details of imminent concert performances visit his website.






Donate and keep us afloat
New Releases
<!- Bridge end Sept 2022 -->


<!- cpo end Sept 2022 --> all cpo reviews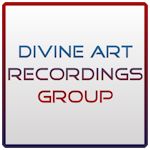 Click to see New Releases
Get 10% off using code musicweb10
All Divine Art reviews