paid for
advertisements


Chopin Edition 17CDs
now available separately
£11 post-free anywhere

---
TROUBADISC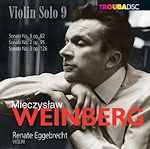 100th birthday of Mieczyslaw Weinberg on December 8, 2019.
Renate Eggbrecht has recorded all 3 violin Sonatas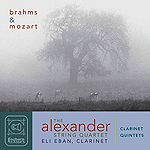 Mozart Brahms
Clarinet Quintets
New Releases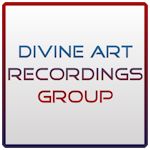 Click to see New Releases
Get 10% off using code musicweb10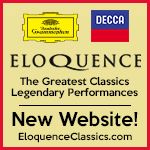 Special offer 50% off
15CDs £83 incl. postage


Follow us on Twitter
Editorial Board
MusicWeb International
Founding Editor
Rob Barnett
Editor in Chief
John Quinn
Seen & Heard
Editor Emeritus
Bill Kenny
MusicWeb Webmaster
David Barker
Postmaster
Jonathan Woolf
MusicWeb Founder
Len Mullenger
---



alternatively Crotchet

Richard BLACKFORD (b. 1954)
Voices of Exile (2001, orch. 2005)
Catherine Wyn-Rogers (mezzo); Gregory Kunde (tenor); Gerald Finley (baritone)
The Bach Choir; New London Children's Choir
Philharmonia Orchestra/David Hill
rec. Abbey Road Studios, London, April 2005
QUARTZ QTZ2018 [60:44]

---


"In 1992 I recorded a 15-year old girl refugee in the Kalighat slum area of Calcutta ... Although at the time I did not know it, I felt that one day I would write a work that would incorporate Kamla's beautiful song and the stories of others like her."

A commission from the Bournemouth Symphony Chorus and Orchestra provided the composer with an opportunity to compose a large-scale choral-orchestral work on the subject of exile, one of our century's plagues. Apparently, Voices of Exile was originally composed for soloists, chorus, children's chorus and ensemble, whereas the orchestral version heard here was completed in 2005.

This substantial score is laid-out in five parts framed by a Prelude and an Epilogue sharing some of the same thematic material as well as words by Tony Harrison, who had already collaborated with the composer. The layout is: Prelude, Part I – Memories of Home, Part II – Journeys, Part III – Prison, Part IV – Exile, Part V – Freedom, Epilogue.

Blackford chose from a huge range of texts written by refugees who suffered exile and prison and/or who were forced to flee from their countries for whatever reason, but who nevertheless cherished some fragile hope.

The Prelude opens with a tentative, hesitant solo violin darting melodic fragments over a low pedal and accompanying the tenor in a beautiful aria setting Harrison's moving poem Poetry after Auschwitz. Here the image of a tiny candle symbolises fragile hope and this will also be recalled in the Epilogue.

Part I – Memories of Home opens with the Bengali folk song recorded by the composer in Calcutta in 1992, heard on tape, with the chorus weaving contrapuntal lines around it. The words "Exile has no frontiers" are then heard simultaneously in various languages. A Tibetan poet (Gergyi Tsering Gonpo) then remembers the beauty of the scenery of the country that he was compelled to leave, when Chinese forces invaded. There follows a lively, dancing paean in homage to Kinshasa "Kin the Beautiful" on a colourful, though nostalgic poem by Mabiala Molu from Zaire - formerly, Belgian Congo and now Democratic Republic of Congo. The final words ("Cry for your heroes/Cry!"), that conclude Part I,  are answered by the lament of a Somali singer, again heard on tape, leading into a setting of a poem by Abdirhaman Mirreh from Somalia in which the poet tells how he left the country at night ("The moon didn't shine/It helped us"). The voice of the Tibetan poet is heard again on tape reading the first lines of his poem Crossing the Frontier in a sort of melodrama while the baritone sings its English translation. There follows a Passacaglia for chorus and children's choir on a poem by Erich Fried (Austria) telling how the holocaust happened. "It has happened/And it goes on happening/and will happen again/if nothing happens to stop it." The repetitive character of the words is perfectly mirrored in the Passacaglia, which allows for unity through variations. A fugue for chorus and orchestra on a few lines by the Somali writer Mirreh about the aircraft that parts him from his country concludes Part II.

Part III – Prison: the voice of the Chilean poet Maria Eugenio Bravo Calderara is heard on tape reciting the first lines of her poem Private Soldier. This is then taken-up by the mezzo-soprano. The poet recounts her time in prison, when she received assistance ("The rollup, the painkiller/The biscuit, the secret note") from some anonymous person ("I never knew your name or where you were from/But I know what you are called/Human..."). This is followed by an almost operatic scena in which the prisoner confronts the ghost of his torturer (General Jeno Saidu "in ragged camouflage jacket/Automatic slung over his shoulder/A little drum in his hand"), in a setting of an extract from a text by the Nigerian poet Ken Sano-Wiwa. There's some wry humour (I dare not say 'black humour') here that rubs shoulders with plain horror. About halfway into this scene, the poem parodies Blake's Jerusalem, echoed by a brief quote from Parry's setting. Part III ends with a beautiful a cappella setting of a deeply moving poem by Oktay Rifat (Turkey).

Part IV – Exile: a setting of a poem by Himzo Skorupan (Bosnia), in which he muses on the house that he left and that is now occupied by a stranger. This is followed by another episode in which a Macedonian folk-song sung and recited in the original language and in English translation is heard on tape accompanied by wordless chorus. This is a simple but quite effective device. Then comes one of the most deeply moving episodes of the entire work: a beautiful setting of a text by Samia Dahnaan (Algeria) who affectionately remembers her grandmother Yemma.

Part V – Freedom: The chorus sing an excerpt from Yannis Ritsos' Exile and Return. There follows another operatic love duet (mezzo and tenor) on a love poem by Mohammed Khaki from Kurdistan ("In my dreams/I come to your tent... My arms entwine you as honeysuckle"). The complete forces unite for the first - and last - time in the whole work for a grand setting of a poem by Antonio Joaquim Marques from Angola ("And when tomorrow comes/Peace shall descend upon the land/With my plumage of soothing breeze"). The Epilogue then follows with a varied restatement of material from the Prelude, again with tenor and violin, the latter suggesting "a candle's flame, a fragile hope", ending with "a defiant crescendo".

Anyone who has heard Blackford's earlier choral work Mirror of Perfection (available on Sony SK 60285) will know what to expect. Blackford's music is fairly traditional, and aligns him with some of his illustrious predecessors - one is sometimes reminded of RVW, Howells, Bliss, Mathias and Will Todd. The music never ventures onto untrodden paths and I suspect that it will sound rather innocuous to some, especially when dealing with such serious concerns. It is light years away from, say, the music of Nono's Il Canto sospeso also dealing with exile and imprisonment. However its sheer conviction is unquestionable, and everyone concerned obviously enjoys Blackford's eminently singer-friendly vocal writing and splendid orchestral flair. It must also be said, that – with the exception of the folk-songs heard on tape – the composer does not make any attempt at writing fake folk-music, but rather remains true to his own personal brand of British choral-orchestral mainstream.

Voices of Exile is a vibrant, sincere and generous plea for more humanity in our troubled world.

Hubert Culot



Editor's note: there are two different covers for this release.


Donate and keep us afloat
Recordings of the Month
November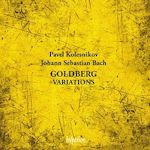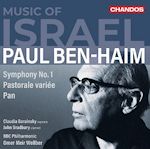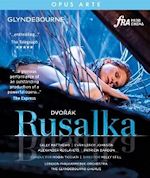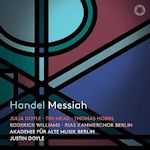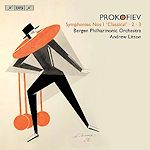 Symphonies 1, 2, 3
October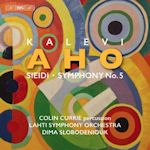 Aho Symphony 5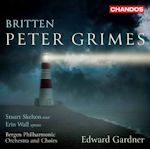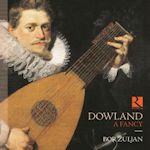 Dowland - A Fancy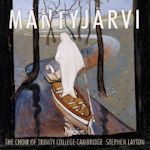 MÄNTYJÄRVI - Choral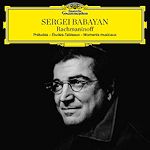 Rachmaninov_ Babayan
September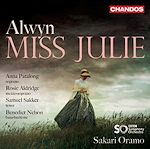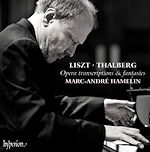 Opera transcriptions & fantasias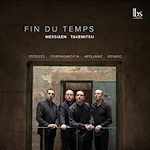 TAKEMITSU MESSIAEN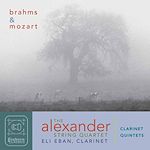 Mozart Brahms
Clarinet Quintets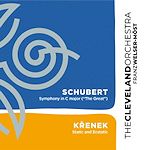 Schubert Symphony 9