paid for
advertisements

<!- Forgotten to FEb 2023-->
FOGHORN Classics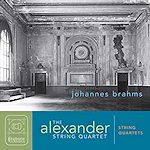 Brahms String Quartets

All Foghorn Reviews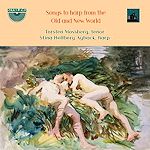 Songs to Harp from
the Old and New World

all Nimbus reviews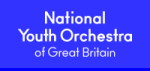 Follow us on Twitter
Editorial Board
MusicWeb International
Founding Editor
Rob Barnett
Editor in Chief
John Quinn
Contributing Editor
Ralph Moore
Webmaster
David Barker
Postmaster
Jonathan Woolf
MusicWeb Founder
Len Mullenger



alternatively AmazonUK





alternatively AmazonUK

Johann Sebastian BACH (1685-1750)
Das Wohltemperierte Klavier: Book I, BWV 846-869 (1722) [133.07]
Wanda Landowska (Pleyel harpsichord)
rec. 1949-1951, New York; Lakeville, Connecticut; USA. ADD
Transfer produced by Mark Obert-Thorn.
Notes in English. Original matrix numbers and recording dates and places. Photo of artist.
NAXOS HISTORICAL 8.110314-15 [64.00 + 69.07]




Johann Sebastian BACH (1685-1750)
Das Wohltemperierte Klavier: Book II, BWV 870-893 (1742) [180.04]
Prelude, Fugue, & Allegro, BWV 998 (1743) [12.50]
Wanda Landowska (Pleyel harpsichord)
rec. 1949-1951, Lakeville, Connecticut; USA. ADD
Transfer produced by Mark Obert-Thorn.
Notes in English. Original matrix numbers and recording dates and places. Photo of artist.
NAXOS HISTORICAL 8.111061-63 [3 CDs: 61.33 + 66.43 + 64.38]

---


Comparison Recordings of Das Wohltemperierte Klaver:
Landowska RCA 6217-2-RC & 7825-2-RC
Helmut Walcha, Ammer harpsichord EMI 7243 4 89161-2 9
Zuzana Rucickova, Neupert Harpsichord Supraphon LP (first recording OP)
Glenn Gould, (Yamaha Piano) Sony CBS
Joăo Carlos Martins, (Baldwin SD-10 piano). Connoisseur Society [4] CD 4241/2
Angela Hewitt (piano, Book II only)

Comparison recordings of BWV 998:
Fernando Valenti, harpsichord CBS LP OP
Jakob Lindberg, lute. BIS CD 587/588; Brilliant 99375/7&/8
Philip Hii, guitar. GSP 1012CD
Eliot Fisk, guitar. MusicMasters 01612-67128-2
Paul Galbraith, guitar. Delos DE 2358


At the outset it is necessary to discuss several points. First, please note that this work is not entitled the "equal tempered keyboard", but the "well tempered keyboard." Bach did not write this work to prove the necessity of equal temperament for keyboard instruments, as some books insist, but just the opposite: at a time when equal temperament was being promoted, he produced this work to show it was NOT necessary, that one could write pleasingly well in all keys using an unequal temperament, such as Werckmeister temperament. Some books actually say Bach invented equal temperament, which is preposterous. Equal temperament had been around for centuries; all fretted stringed instruments — guitars, lutes, viols — have always been equal tempered, while skilled performers devised various clever means (e.g., sliding bridges, rolling frets) of mitigating the resulting unpleasantness. Once you get used to hearing temperaments, you perceive that equal temperament produces a monotonous, banally sour sound; the reason to use unequal temperament is to give a sweeter sound to "near" keys and a more astringent sound to "far" keys intensifying the drama of the music.

What eventually made equal temperament commonplace was not any piece of music, but the nature of modern pianofortes. Since every note on a piano is slightly out of tune with itself - read any good book on piano tuning - the slight tuning errors of equal temperament become unnoticeable. Violinists have to play slightly out of tune to accommodate equal temperament when they play with a piano accompaniment. When a professional violinist friend first began to play accompanied by my mean tone tempered harpsichord he was startled; at first he couldn't play at all, then discovered it was easier. All those years he'd thought the problem was in his ear, but instead it was the equal temperament of the piano.

The work is also not entitled the "Well Tempered Clavichord". At the time of composition of the first book, Bach would have intended and expected the choice of instrument to be up to the performer, and clavichord, harpsichord, lute, pianoforte or organ would all have been suitable. He revised some of the pieces between the time of their original composition and their inclusion in the first volume of this anthology because the likelihood changed of one instrument being employed over another. Some critics notwithstanding, Bach did not struggle, like Beethoven, composing various imperfect versions of a work, hoping eventually to hit on just the right combination of notes for the perfect effect. Bach never wrote imperfect music. If Bach revised a work it was because expected performance conditions changed, such as choice of instrument.

By the time of the second book, it was obvious to anyone with a grain of sense, and Bach is generally credited with at least that, that the pianoforte would soon be the most popular, the preferred keyboard instrument*. Hence, book two can with little trepidation be proclaimed to be a work at least mostly for pianoforte. The enormous success of both books of the work in pianoforte performance over nearly two hundred years bears out this observation, that the pianoforte cannot in any sense be considered unsuited for, or unintended for, this music. The work was used as prime instruction material for all great players of the pianoforte from C.P.E. Bach, to Beethoven, Chopin, Schumann, Liszt, Brahms, Debussy — right up to Sviatoslav Richter. This work guided the design and development of the pianoforte right down to the present day. Yes, I'm a reformed harpsichord snob; I love the harpsichord as one forever loves one's first love, but eventually truth wins out.

That said, the work also sounds wonderful on the harpsichord, and indeed the work is equally responsible for the revival of the harpsichord as it was for the development of the pianoforte. Landowska naturally began studying keyboard as a pianist and made her debut as such in childhood. Her turn to the harpsichord did not occur until her studies into early music, encouraged by her husband, Herbert Yew. Yew was killed in an accident in 1919 and Wanda did not remarry, eventually hiring her student Denise Restout as personal assistant, leading to all kinds of absurd and pointless speculations by critics and biogaphers.

Landowska had made many recordings in her life, but the decision to record the entire WTK was a landmark effort for the time. The recordings proceeded in sessions of varying length — most often recording only one prelude and fugue, sometimes two — and spanned five years. The first sessions were held at an RCA recording studio in New York City, but apparently this proved inconvenient, so the remainder of the sessions were held in Ms. Landowska's country house in Lakeville, Connecticut. There was reportedly some difficulty getting the people and equipment set up and used to this location. During the first sessions there, on the 27 and 28 of May 1950, four preludes and fugues were put "in the can"; they were all generally disappointing in both sound and performance quality, but were not re-done. After that, things settled down more agreeably and the next sessions produced excellent and, on occasion, brilliant results.

Landowska's performance of the first prelude and fugue from set I is the lowest point in the set interpretatively, due to her aberrant reading of the rhythm in the first fugue, something she alone clung to, unsupported by other scholars. Also, her performance of the prelude - like most others as well, unfortunately - does not take into account the echo structure of the work and, without dynamic contrasts, the work merely sounds like an arpeggio exercise played slowly. But many of her performances of the later preludes and fugues remain landmarks in the history of recorded keyboard music. Her use of the varied sonorities of her multi-rank Pleyel harpsichord is conservative, entirely within what was then and what would later be considered good practice. My quarrel is that some of these sonorities are unpleasantly twangy and nasal, and the dated monophonic sound quality is thick and untransparent. But one gets used to that, even as one prefers the crisper, sweeter, German harpsichord sound achieved on their instruments by Ruzickova and Walcha.

The instrument (and Prelude and Fugue no. 1) aside, Landowska was a scholar and a performing artist of the first rank and hers is an imperishable monument in the recording history of this vital and entertaining work. If we play the works differently ourselves** or enjoy differing recordings, we will always come back to listen to this recording with much pleasure.

One writer says Landowska was the first person to perform Bach's Goldberg Variations in 1933, but that is not correct; Sir Donald Francis Tovey was playing them in England and in Germany, on harpsichord and pianoforte, privately and in concert, years before that.

Although Joăo Carlos Martins has recently earned a reputation for being a bad boy of Bach piano performance through his eccentricities and theatrics, these recordings of the WTK, among his very first, are excellent and thoroughly disciplined. The recorded sound is superlative, the playing enthusiastic, clear and balanced. In his hands the exquisite lyrical bell-like tone of his instrument's mid-range reminds one of the early Broadwood pianos. This is the performance we would like to have had from Glenn Gould — but didn't. Glenn Gould recorded a wilfully obtuse version that has set even his partisans to quarrelling, and left a bit of a bad taste in everybody's mouth. Of course, like everything he did, it's very much worth hearing, but you wouldn't want to own it as your only recorded version. Of the harpsichord versions both Ruzickova (I) and Walcha used large German harpsichords with varied tonal quality, tastefully applied. As to be expected, Ruzickova is a little more sprightly and flexible, and Walcha leans a little toward dignity, mystery and grandeur. Ruzickova's first recording, which I used to own, now long out of print, is evidently to be preferred over her second, currently in print and in stereo, which I have not heard but which has received some bad reviews. In general I admire Ruzickova's Bach playing enormously; she has done the best ever Harpsichord Concerto No.2. Walcha was one of the great Bach keyboard interpreters of our time. Like Landowska's, his recording represents a cornerstone of the repertoire, and the sound of his instrument is easier to enjoy for long periods of time. While some find his approach consistently stodgy and architecturally banal, to me he is the unassailable summit of Bach keyboard interpretation; occasionally another artist may excel him in verve, grace or sentiment, but never in intensity or authenticity, although some of his students (e.g. Paul Jordan) may approach him closely even in these areas.

With a work so intense, so diverse, so varied in mood, no single interpreter is likely ever to produce a perfect version for everybody. You must resign yourself to having multiple sets, and this Landowska set will be the centerpiece of your collection.

The RCA CD issue is sweeter in sound from the simple expedient of rolling off the high frequencies, and apparently some very subtle "stereoizing". Working from commercial LP pressings, Producer Mark Obert-Thorn has left in all available high frequencies and added no acoustical processing; hence his transfer may be a little more difficult to listen to since the actual instrument sound was never very beautiful. Mr. Obert-Thorn avows that he has also corrected the pitch of each recording session, but left the original sound balance of each session as it stood so there is slight variation in acoustical space, but none in pitch, whereas the reverse is true of the RCA issue. Certainly Mr. Obert-Thorn's transfer conveys a greater sense of presence and clarity.

Landowska's recording of the Prelude Fugue and Allegro, placed here as a filler, was the first one I ever heard, but generally I have liked everybody else's I've heard since then better. First, her instrument can't compete in sound quality with a guitar; her use of the "lute stop" on the harpsichord to simulate the sound of a lute is absurd, as Jakob Lindberg shows us in his lute performances. Second, virtually all other performances of the work have more energy and brilliance than Landowska's; she gave the work a relatively fussy, scholarly, reserved image. In the Valenti recording we have a brilliant reminder that the lute, guitar, and harpsichord were all Spanish instruments and that even the fugue form has Spanish roots, something Bach knew but we've forgotten. Philip Hii provides perhaps the definitive virtuoso performance on the guitar, Eliot Fisk on the guitar is really just as good and a little less of a show-off. Paul Galbraith enriches and opens up the work hugely with his deep resonant-sounding 8-string guitar. Lindberg gives us what Bach most likely heard from his friend Sylvius Leopold Weiss, but even in Lindberg's extremely capable hands, the lute sounds less appealing to me than the guitar.

Let us hope that sales for these sets encourage and justify Naxos to enlarge the "Great Harpsichordists" series to include Sylvia Marlowe, Fernando Valenti, Ralph Kirkpatrick, Thurston Dart, Igor Kipnis, Ruggero Gerlin, Egida Giordani-Sartori, Paul Wolf, Anton Heiller and Luciano Sgrizzi, to name just a few, many of whose magnificent and once popular recordings are now out of reach.

Paul Shoemaker


Notes
* Hence Richard Jones in his edition of WTK for the ABRSM, allegedly the first modern edition intended exclusively for harpsichord use, has, by his determined searching after "Bach's Final Thoughts" on each prelude and fugue, actually produced the edition most suited for pianoforte use, while chopping up the Tovey commentaries which over the years have been most useful for pianoforte players. Near the end of his work Jones, seemingly rather puzzled, remarked that the latest version was not always the best version and, by carefully tabulating all variants, allows and encourages you to make your own choice among them. If you play the piano, choose the later ones. If you play the harpsichord or clavichord, choose the earlier ones.

** When finally I did get around to working up a performance of Prelude and Fugue no. 3, I discovered, much to my surprise, that I had interpreted it almost exactly as Landowska did.
Donate and keep us afloat
New Releases


<!- cpo end March 2023 --> all cpo reviews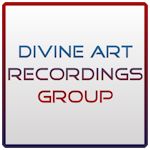 Click to see New Releases
Get 10% off using code musicweb10
All Divine Art reviews
<! apr 12 months Nov 22 - Oct 23 -->