paid for
advertisements

<!- Forgotten to FEb 2023-->
FOGHORN Classics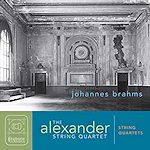 Brahms String Quartets

All Foghorn Reviews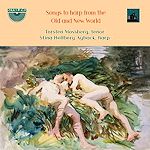 Songs to Harp from
the Old and New World

all Nimbus reviews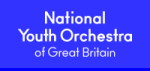 Follow us on Twitter
Editorial Board
MusicWeb International
Founding Editor
Rob Barnett
Editor in Chief
John Quinn
Contributing Editor
Ralph Moore
Webmaster
David Barker
Postmaster
Jonathan Woolf
MusicWeb Founder
Len Mullenger



Simeon ten HOLT (b. 1923)
Canto Ostinato (1976-79) [163:14]
Gerard Bouwhuis, Gene Cart, Arielle VernŤde,
Crees van Zeeland (pianos)
rec. January, 1988, Vredenburg, Utrecht, Netherlands. DDD
ETCETERA KTC1317 [3 CDs: 56.00 + 54.16 + 52.58]

---


Listening to Simeon ten Holtís music, you must be patient. It is slow; not in tempo, but in melodic progression. In Canto Ostinato, perhaps his best known work, at just shy of three hours, little happens, but getting there is quite enjoyable.

Written for one or more keyboard instruments, this recording features a group of four pianists. The work begins with a simple phrase which is repeated over and over. The first real tonal change doesn't come for more than four minutes; subsequent changes occur slowly. As the rhythm of the piece is relatively snappy, this makes for a stark contrast between rhythm and melody.

This work, based on these short segments that are repeated, is like a cross between Terry Rileyís In C and Steve Reichís Six Pianos. The performers play each section as many times as they want - as in the Riley work - creating a tapestry of sound that varies slightly from bar to bar, as each instrument moves on along the road. The sound is very much like the Reich work, with the pianos playing almost in unison, and the changes being heard gradually. This work, like all of ten Holtís later music, is essentially tonal; some rare dissonances are heard, but the music is closer to romantic than modern.

It might be sacrilegious to suggest this, but I find that ten Holtís music is ideal for listening when doing something: reading, working, thinking. It is not the kind of music you can focus on for a long time, because of its repetitions. But as you listen more distractedly, you will notice, occasionally, how the changes arise and move on.

Another recording of this work is available, more recently recorded and available in a box set of ten Holtís music published by Brilliant Classics. Performed by Piano Ensemble, that recording sounds drier, almost harsh in comparison to the soft sounds of this version. The current recording - which is actually older, being a reissue of a 1988 release - has a bit more reverb, but that makes the pianos blend together more and sound almost as one. Interestingly, the Piano Ensemble recording is played at a slightly faster tempo, yet is about 30 minutes shorter; this shows just how flexible ten Holtís works are, and how much the performers create the pieces when playing.

This recording, over three CDs, presents a problem, however. It fades out at the end of each disc, and fades in at the beginning of the following disc. It is designed for listening on a CD player, whereas the piece is a continuous performance, and changing CDs breaks it up. With the Piano Ensemble version, you can import the music onto a computer and listen to it from a computer or portable music player; you will then get the continuous sound that is so essential to the tension that the work builds up over time. But with this version, you get the slightly jarring effect of having the music fade out and fade in again.

Canto Ostinato is a demanding work, because of its length, but is very rewarding. If you like minimalism and are unfamiliar with ten Holtís music, this could be your introduction to a unique style of minimalism that, alas, remains little known. The music of ten Holt is refreshing, attractive, enjoyable; it is not daunting - aside from its length - presenting no complex tonalities or dissonances. It is, most times, simply beautiful music.

Kirk McElhearn

Editor's note: If you are curious about this work (as I was), you can hear a short sample of this recording on the composer's website (in streaming Real Player format).




Donate and keep us afloat
New Releases


<!- cpo end March 2023 --> all cpo reviews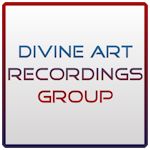 Click to see New Releases
Get 10% off using code musicweb10
All Divine Art reviews
<! apr 12 months Nov 22 - Oct 23 -->