paid for
advertisements

<!- Forgotten to FEb 2023-->
FOGHORN Classics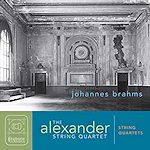 Brahms String Quartets

All Foghorn Reviews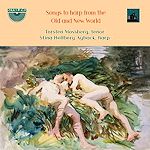 Songs to Harp from
the Old and New World

all Nimbus reviews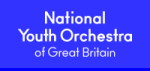 Follow us on Twitter
Editorial Board
MusicWeb International
Founding Editor
Rob Barnett
Editor in Chief
John Quinn
Contributing Editor
Ralph Moore
Webmaster
David Barker
Postmaster
Jonathan Woolf
MusicWeb Founder
Len Mullenger



alternatively AmazonUK

Monumental Works for Winds
Giuseppe VERDI (1813-1901)
Triumphal March from Aida (1871) arr. Creatore [5:08]
Igor STRAVINSKY (1882-1971)
Symphonies of Wind Instruments (1920) [8:24]
Vincent PERSICHETTI (1915-87)
Symphony for Band Op.69 (1956) [15:46]
Jaromir WEINBERGER (1896-1967)
Polka and Fugue from Schwanda the Bagpiper (1927) arr. Bainum [8:15]
Aaron COPLAND (1900-90)
Emblems (1963) [11:03]
Percy GRAINGER (1882-1961)
Over the Hills and Far Away Ė Childrenís March (1919) [7:03]
Sir William WALTON (1902-83)
Crown Imperial (1937) transcr. Duthoit [8:38]
ĎThe Presidentís Owní United States Marine Band/Col. Timothy W Foley (retd), Col. John R Bourgeois (retd) (Grainger)
rec. date and location not given
NAXOS 8.570243 [64:16]

---


This disc contains a rather strange and, in my opinion, ill-matched programme though the execution of the music is well nigh flawless. No information whatsoever is given about recording dates or location though we are told that ďall titles previously releasedĒ, which is a bit like saying Ďthis product contains nutsí.

When I got the disc and looked at the track-listing I thought that items such as the Verdi and the Weinberger sat oddly with some of the other items; so it proved when I started listening. The Verdi is sonorously played and Iím sure that both that piece and the Weinberger are skilfully arranged but, to be honest, I much prefer this music in its original full orchestral dress. The same is true of the Walton; itís only when hearing an arrangement such as this that one fully appreciates how intrinsic are the strings in Waltonís original scoring.

Turning then to the original band works, the Persichetti piece, apparently his Sixth Symphony, was new to me. I enjoyed it. The author of the note says that Grit and Grace were two major characteristics of Persichettiís music. Well, the subdued and songful second movement of this piece falls very firmly into the Grace category as does the short, delicate and rather charming third movement. In both of the outer movements percussion is inventively deployed to drive the music along. This is an attractive piece and Iím glad to have made its acquaintance.

Earlier I mentioned that the programme doesnít quite seem to hang together and for me this applies also to the inclusion of Stravinskyís Symphonies of Wind Instruments. I once played this work, years ago, under the direction of Arthur Butterworth. Now, as then, itís a work that doesnít really move me. I find it too austere and, to be honest, I donít really understand it Ė but thatís a failing on my part. That said, I do wonder at its inclusion here, as it seems rather isolated in musical terms from everything else on the programme. The Marine players display technical excellence but the performance seemed to me to be rather too cool and objective. To be frank, I found it dull.

Coplandís Emblems is another work I havenít come across before, though Iím a great fan of his music. It was written in 1964 to a commission from the College Band Directorsí National Association. The notes reproduce a quotation about the purpose of the commission, attributing this to Copland himself. In fact, in his part autobiography Copland makes it clear that the comment in question was addressed to him by the President of the CBDNA (Aaron Copland & Vivian Perlis: Copland since 1943 New York, 1989, p. 343). Copland says of the commission, with refreshing candour: ďI hesitated for a moment but accepted when I was told the piece would be bought sight unseen by at least 200 bands!Ē (ibid) By his own admission the piece was not desperately well received by the College Band fraternity. In a way Iím not surprised. Itís not as forbidding as some of Coplandís later music can seem but, despite quotations of Amazing Grace, it lacks the immediate appeal of, say, his great ballet scores. However, I found it to be an attractive, enjoyable piece even if it isnít perhaps top drawer Copland and it builds to a grand conclusion. Like everything else on the CD itís tremendously well played by the Marine Band.

The inclusion of the Grainger march is quite appropriate because it was composed at a time when Grainger was serving in the US armed forces. The way in which he uses double reed instruments gives a nice bite to the textures. This jaunty march is done with style and it sounds as if the optional vocal parts Ė for the band players Ė are included though theyíre rather indistinct.

Overall, this expertly played and well-recorded collection is probably one for specialist collectors. Iím most likely to return to it for the Persichetti.

John Quinn††

see also review by Dominy Clements

Note
Early versions of the CD booklet list Lt. Col. Michael J.Colburn as the conductor. He is in fact the director of the organisation.



Donate and keep us afloat
New Releases


<!- cpo end March 2023 --> all cpo reviews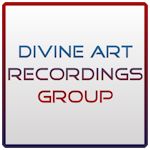 Click to see New Releases
Get 10% off using code musicweb10
All Divine Art reviews
<! apr 12 months Nov 22 - Oct 23 -->