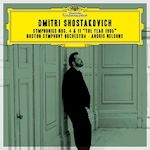 Shostakovich 4, 11 Nelsons
Transparent Granite!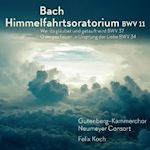 Nothing but Praise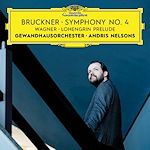 BrucKner 4 Nelsons
the finest of recent years.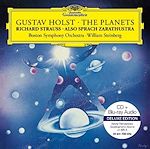 superb BD-A sound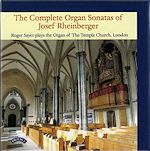 This is a wonderful set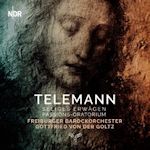 Telemann continues to amaze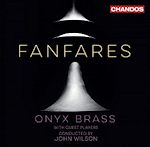 A superb disc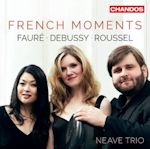 Performances to cherish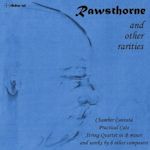 An extraordinary disc.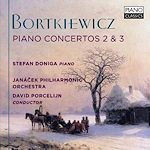 rush out and buy this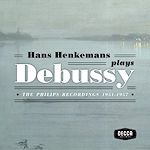 I favour above all the others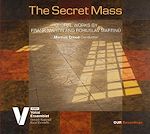 Frank Martin - Exemplary accounts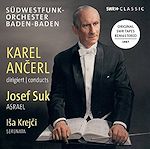 Asrael Symphony
A major addition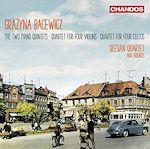 Another Bacewicz winner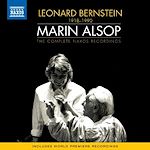 An outstanding centenary collection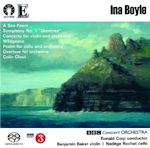 personable, tuneful, approachable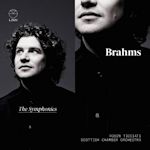 a very fine Brahms symphony cycle.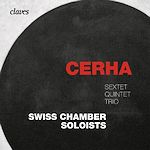 music that will be new to most people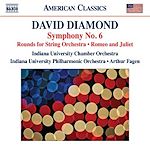 telling, tough, thoughtful, emotionally fleet and powerfully recorded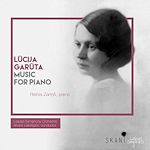 hitherto unrecorded Latvian music



Paper Labels

Under the egis of the Consolidated Talking Machine Company which he had formed in the spring of 1900, Eldridge Johnson began using paper labels on seven-inch records around the end of July 1900. Johnson applied for a patent for this process on August 8, 1900, which was not granted until September 22, 1903. This patent, U.S. No. 739,318, described a method for pressing a paper tablet or label into a depression "of a very slight depth" in the softened record material, to which it adhered after cooling. This resulted in a label flush with the record surface. In fact, simply placing the label in the central area of the soft shellac material before stamping the record resulted in its being pressed flush and adhering firmly to the record surface. The second patent, U.S. No. 778,796, applied for on October 22, 1903, describes an apparatus for affixing either flush or slightly depressed labels to the softened record.

The Gramophone Company's decision to use paper labels coincided with its introduction of the ten-inch disc on April 1901, together with that of the new all-wax recording method, which had been used for seven-inch records since May of the previous year. Fred Gaisberg appears to have made as few as 80 and possibly as many as 180 trial recordings on ten-inch tablets in London as early as April 8, 1901, but only about five of these recordings were successful enough to be issued as finished records. The first successful batch of about 100 ten-inch recordings was made in St. Petersburg and Moscow between June 7 and June 21. These were sent immediately to the processing plant in Riga, where they may have been issued without paper labels, and hence are true Berliners. It is generally accepted that the first G&T records with paper labels were issued during the second week of November 1901. These were black labels with gold lettering and about 107 mm in overall diameter, more precisely 4 3/16 inches. The ten-inch labels carried the new catalog number format, which included the prefix G.C.-. The first labels were printed in Berlin under Theodore Birnbaum's supervision, since he did not feel that the Hanover plant could do the job properly.

According to Ruth Edge and Leonard Petts (Hillandale News, No. 151, August 1986), paper labels were not applied to Gramophone Company issues before mid-July 1901, when the first design was finalized. It is worth quoting from their article here.

"Since the title details on three 10-inch Berliners appear in raised letters on the finished black record they could not have been pressed into the original wax, or they would have appeared indented in the final record. The lettering must have been stamped into the negative metal….This would mean that the stamper for the records must have been metal grown from the wax recording. In some cases it may have been possible to grow a number of metals from one wax. Either way, once these metals were used up that was the end of that particularly recording.

"…The inability to make an endless series of metal stampers probably led to the introduction of a copy matrix system which is known to have been in use at that time. It called for an extra-thick black record which was known as a black rubber record, and which was pressed from the existing metal. The black rubber record was then coated with graphite and a new shell was grown on to it. It would have been quite possible, before growing the copy metal, carefully to buff the centre of the black rubber record, and so remove the raised title information, leaving a normal plain flat centre….All records pressed from such metals give much poorer reproduction and much greater surface noise than records pressed from the original metal.

"The second solution presupposes that from the beginning of the recording of 10-inch G & T s in March 1901, the centre of the wax was left blank apart from the scratched in matrix number. It also presupposed that a multi-metal system was in use at that time; that the master negative metal was grown from the wax, and from this a master positive metal made, which in turn would be used to produce a whole series of negative stamper metals from which the black finished records could be pressed.

"Examination of several hundred 1901 G & T records held in the EMI archive has shown the scratched matrix number still intact under the paper label. Had there been any buffing away of the Berliner lettering, surely these faint scratches would have been buffed away too. As a consequence we are inclined to disregard the evidence of the paperwork, that the multi-metal system was not in place, and favour the second solution as being the most likely one."

Note that the "master positive metal" described in the italicised portion of the penultimate paragraph above is equivalent to Eldridge Johnson's "mother" part. This indicates that G&T were using a five-stage method for processing records more than a year before Johnson had "developed" his procedure.

Regarding the copy matrix technique described above, Alan Kelly notes that numerous recordings of this period were subjected to this procedure, which is not unlike the one used during the so-called CO. marking period, which extended from February 19, 1903 to July 29, 1905, mentioned elsewhere (see John Bolig's Caruso Records, pages 32-33). To quote Alan Kelly (italics by the author):

"Back in London we find, on 15th October, 1900 the first noticed use of the term Copy Matrix. A Copy Matrix was one made, not from a wax original but from a carefully manufactured shellac pressing, treated exactly as if it were a wax original and mastered in the same way. It seems from correspondence with a complaining dealer, that if the dealer returned pressings which he considered unsatisfactory he would be resupplied with new records which did not bear the mark CO, and which, it was hoped, would be entirely satisfactory. This remark hints at possibilities but does not give a clear explanation of the reasons behind the manufacture of such copies in the first place." [One might further note that such listings indicate that these recordings were sufficiently popular to require further pressings. During the pre-paper period a pressing of one hundred or so copies was considered sufficient.]

Although Kelly indicates that the CO. marking was first noticed on record made on October 15, 1900, his "original" series catalog lists one, E552X, as early as September 28, 1898. As to the procedure itself, Edge and Petts state that such reproductions were much noisier than any pressed from the original metal or stamper. A letter from S.W. Dixon, Manager of the English Branch, dated November 25, 1904, states:

"We are perfectly prepared in London to take the risk of the second shell breaking down, and in the case of our not being able to obtain the services of the Artist again, to continue selling our stock of Records printed from a duplicate of the first. [i.e., shell]"

Available correspondence of that period, i.e., 1904 to 1905, implies strongly that the Company, and especially the Hanover processing plant, distinguished between a "second shell," which came from the original recording tablet or matrix, and a "duplicate shell," which was prepared in the manner described above for a copy matrix. It therefore seems that the preparation of two or more negative metal shells or stampers from the original recording table was possible, as mentioned by various discographers, provided that extreme care was taken not to destroy the original tablet before the second shell could be prepared. This appears to be confirmed by the excerpt above. It thus becomes a question as to which shell would last the longest and continue to provide satisfactory pressings.

The above brings up the problem of a seemingly solitary reference to the use of a "dubbing" material, described in a letter dated August 10, 1918 to Fred Gaisberg in Milan from the Gramophone Company in London. This letter describes a formula for a dubbing material as follows:

"Melt together 46 oz. of Ozokerite (a form of wax)
24 oz. of Carnauba wax
20 oz. of Carbon Black

"Keep this at low temperature for about an hour until the occluded air in the lamp-black is expelled. Then add 69 oz. Stearine (commercial name - stearic acid) When it is well melted, raise the temperature and add fine plaster of Paris until the whole is the consistence of very thick cream…if the plaster known as Italian Superfine passing 120 mesh sieve is used, about 13½ lbs. is sufficient. Keep well stirred until all lumps have disappeared."

Ozokerite or ozocerite (Gr. oze, stench, and kero, wax) is a naturally-occurring odoriferous mineral wax or paraffin found in many localities. Its specific gravity ranges from 0.85 to 0.95, and its melting point from 58 to 100 °C (137 to 212 °F). It is soluble in ether, petroleum, benzene, turpentine, chloroform, carbon disulfide, &c. Galician ozokerite varies in color from light yellow to dark brown, and frequently appears green owing to dichroism. It usually melts at 62 °C (141° F). Chemically, ozokerite consists of a mixture of various hydrocarbons, containing 85-7% by weight of carbon and 14-3% of hydrogen.

One should note that 120 mesh sieve size is equivalent to about 4 mil, or four one-thousandths (0.004) of an inch, which is rather large compared to the width of a record groove on a nominally 78 rpm record, estimated to be about five one-thousandths (0.005) of an inch. The mixture described above, consisting of nearly 58 per cent plaster of Paris, would be expected to provide a rather poor impression of the original metal part from which it was taken.

It has been stated that "there seems to be no reason to assume that the wax/plaster of Paris casting did not exist before c. 1908." On the other hand there seems to be no reason not to assume that it was used at the time the letter was written, i.e., August 1918, but not necessarily before that time. Moreover, if this dubbing material was used, was it used to make a negative metal part, e.g., a stamper from a black rubber record, or a positive duplicate matrix from a stamper? We shall, unfortunately, probably never know.

The Gramophone Company used two basic designs for labels during the acoustical era, each of which can be divided further into two groups, chiefly according to the period of usage, as well as to the size of the record. The first design consists of the three labels that have come to be known as the G&T labels, on which one finds the phrase The Gramophone & Typewriter Limited in one form or another, and in any of several languages, and the two labels known as pre-DOG or GCL labels, on which the company designation is The Gramophone Company Limited. The pre-DOG designation refers to the fact that this second form of the first label designed preceded the second major design, which used the "His Master's Voice" or DOG trademark. The GCL derives from the initials of the company name during that period. All have gold lettering except the seven-inch issues, which show GRAMOPHONE RECORD above the trademark, in white or silver lettering. The 10- and 12-inch labels in both groups carry the phrase "GRAMOPHONE CONCERT RECORD" or "GRAMOPHONE MONARCH RECORD," respectively, in an arc above the trademark; certain label colors, e.g., orange, preclude the use of gold lettering, and silver lettering was used. The five label designs are shown below, except that of the seven-inch issues, which were printed only in black with gold lettering.

The G.C. prefix was not decided upon until the first week in September of 1901, having been suggested by Birnbaum and approved by Barry Owen. On early issues the label is flush with and embedded completely into the record material. On some issues after about February 1908 one can often feel the edge of the label all around. It is not certain when the first seven-inch records received labels. They are known on first stamper pressings made in Stockholm in March 1903 (see below). These labels are about 61 mm in overall diameter on a raised plateau. Their format and design are identical to those used for ten-inch records, except that the words GRAMOPHONE RECORD appears in an arc at the top.

| | | |
| --- | --- | --- |
| | | |
| G&T seven-inch | G&T Concert | G&T Monarch |

GCL or pre-DOG Concert labels

The three labels shown below all bear the His Master's Voice trademark, also known as the DOG trademark, in the upper half of the label. During the first phase of the "His Master's Voice" or HMV period, from February 1909 to August 1910, the phrase "GRAMOPHONE CONCERT RECORD" or "GRAMOPHONE MONARCH RECORD" was retained in various formats and languages, as seen in many of the illustrations below. These are also referred to as Dog Concert and Dog Monarch records. After August 1910 these designations were changed to "HIS MASTER'S VOICE" for both sizes, the seven-inch record having been more or less completely discarded in early 1908. Further variations are described below.

| | | |
| --- | --- | --- |
| | | |
| HMV Monarch label | HMV Concert label | HMV label |

In addition to the seven basic designs shown above, one must consider, at the least, label sizes, positions, i.e., placement of the label relative to the record surface, colors, trademark and logo variations, their sizes, colors, backgrounds, and spacing of lettering around them, manufacturers' designations, variations in typography, and various internal design features. There are variations in the placement of both single-side and double-side catalog numbers, and changes in background colors. These are considered best under their respective categories, rather than attempting to establish an overall chronological order. Of less importance are the color variations used throughout the acoustical era, which were used principally to indicate the price category of the issued record, often in conjunction with the celebrity of the artist(s). These remained more or less fixed during various periods of issue. Nor can these changes determine dates of manufacture, since the several processing plants were not averse to using up stocks of old labels.

Of equal concern is the fact that, whereas the Victor Talking Machine Company made all of its major recordings during the first decades of the last century in a single location, first in New York and later in Camden, New Jersey, the Gramophone Company made recordings throughout most of the countries of Europe and Asia, as well as in the Middle East and Africa. This is not to say that Victor printed labels solely in English. The reader is referred to Michael Sherman's The Collector's Guide to Victor Records, for an extensive group of label images under the headings Foreign and Ethnic Series and Oriental Series. From its beginning Victor had its own facilities for printing labels in Camden, New Jersey. Thus, while Victor might have all its labels, in whatever language was necessary, printed in a single location by a single printing company, the Gramophone Company ultimately established six manufacturing plants during the acoustical era, and was obliged to print labels in Germany, Russia, France, Spain, England, and India, usually in any of several local languages. For example, the Hannover plant alone printed labels in English, German, Norwegian, Swedish, Danish, Polish, Russian, and probably Czech. In India alone, record labels could be printed in any of the fourteen or more official languages, depending upon the region where the recordings had been made. (See below under Far East Recordings) Gramophone Company recordings often required the same disc to be issued with labels in several different languages. The label on the left below shows the G&T label pressed at Hannover, while that on the right is a pre-DOG or GCL pressed at the Riga plant of the same recording. And lastly, Victor never placed the recording location on either the label or the record surface.

Stamper III pressings

Hanover, January 1904

Russia after November 1904

Neither label designs nor surface markings can fix the date of any issued record, except in the broadest terms or, in the case, of Berliners, where the recording or processing date is marked clearly on the record. In fact, the reverse is closer to the truth, since knowing when a record was recorded can narrow the period during which a particular label design was used. They can only contribute to our knowledge of the period during which a particular record, with its particular label and surface markings, was probably issued. One can, however, identify certain chronological points at which various changes are known to have been made. Moreover, at this point in time, some one hundred years or more after the fact, documentation is sparse at best and difficult to obtain. Many of the clerical records of the Gramophone Company prior to 1908 have been either lost or destroyed. One must deduce the possible answers to the various problems. Basically, what one sees is what one gets. Observations of labels and their changes and variants, and of the various surface markings, must be correlated with recording dates, of which, fortunately, most are still known. These become the starting point for elucidating the chronology of the Gramophone Company labels. Moreover, the purpose of this paper is not so much to establish the dates of issue as to present the labels in their order of issuance and variation.

Many of the images shown throughout this paper are described with the date of the recording. Such dates do not coincide necessarily with the label style, unless specifically stated. Many, if not most, of the Gramophone Company's recordings were issued over extended periods of several years, depending on the popularity of the artist and public demand. Thus, a recording made in, say, 1902, would probably have been issued initially with the classic G&T label, either in black or red with gold lettering. Reissues made during the pre-DOG period (see below) may have a slightly modified label, usually pink, while those issued during the HMV period (see below) may have any of several completely different labels, depending on the year of issue as well as other factors.





Donate and keep us afloat
New Releases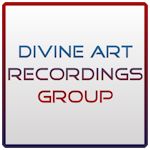 <!-eloquence closes end Jan 2019 extended end Feb->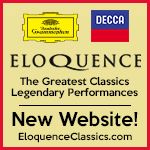 Follow us on Twitter
Editorial Board
MusicWeb International
Founding Editor
Rob Barnett
Senior Editor
John Quinn
Seen & Heard
Editor Emeritus
Bill Kenny
Editor in Chief
Vacant
MusicWeb Webmaster
David Barker
MusicWeb Founder
Len Mullenger