paid for
advertisements

<!- Forgotten to FEb 2023-->
FOGHORN Classics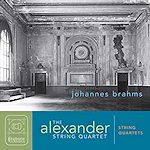 Brahms String Quartets

All Foghorn Reviews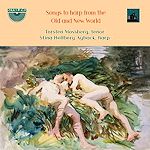 Songs to Harp from
the Old and New World

all Nimbus reviews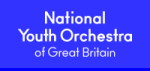 Follow us on Twitter
Editorial Board
MusicWeb International
Founding Editor
Rob Barnett
Editor in Chief
John Quinn
Contributing Editor
Ralph Moore
Webmaster
David Barker
Postmaster
Jonathan Woolf
MusicWeb Founder
Len Mullenger

OUR CLASSIC CLASSICS
A List of All-Time Great Recordings




Imagine having to start your music collection again, from the start.  The consequence of some calamity – flood, fire, theft or whatever – means that your carefully developed collection, built up over years is gone.  In these days of online access to music, you could simply subscribe to something like the Naxos Music Library or one of the download sites, and not have a physical disc entity again.  But would that satisfy the collector in you?  If you are like us, you would feel the need to have some discs. 

Or perhaps you have just arrived at the door to the wide and great world that is classical music.  Where to begin?  For a newcomer, the choice of music and recordings of a particular popular piece is so overwhelming as to make the first step very difficult.

For both the shattered collector and the neophyte, surely the discs that you would want to start with would be the greatest ones: the recordings that thrill time and time again, no matter how many times you played them. 

To that end, we - the editing team of Musicweb International and some of our reviewers - have constructed a list of those recordings which are our special ones.

The list is, of course, very much a personal one.  Individual choices have not been submitted to the panel for approval. It is possible that one person's choice may be despised by another (though no one has made such a comment - probably for reasons of politeness!).

About the lists
For convenience, the main list is divided into three sections, two alphabetically by composer for recordings with three or fewer composers, and Miscellaneous for multi-composer discs. The person whose choice the disc is, is identified in the normal Musicweb way by their initials in []. There is also a set of pages, accessible below, which have each of our individual lists.

It was decided not to require the nominator to provide reasons for their choice, partly because of time constraints, but mainly because it would be very difficult to write something that would not simply repeat superlatives. However, some of us have made some general comments about the process of making the choices.

Nominations do not have to be currently available nor do they need to have been reviewed (by anyone) on Musicweb.

A link to the MWI review - through the initials - is only provided in cases where the review has been written by the person nominating the recording.

Len Mullenger, David J Barker, Rob Barnett, Bill Kenny, John Quinn and Patrick C Waller

Note - Bill Kenny's list has been delayed by ill health.




Donate and keep us afloat
New Releases
<!- Bridge end Sept 2022 -->


<!- cpo end Sept 2022 --> all cpo reviews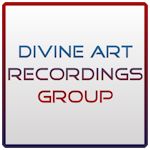 Click to see New Releases
Get 10% off using code musicweb10
All Divine Art reviews