Miriam Licette (soprano)
by Charles A. Hooey
Do it now! Don't wait a moment longer to hear "Porgi amor" 1 from Mozart's Le Nozze Di Figaro, sung in English by one of the greatest Marchesi-trained sopranos. Her name is Miriam Licette and she should leave you limp! Once you've recovered, read on, especially if mysteries please.

If we are to believe what one LP insert states: "Miriam Licette (1892-1969) was born in Singapore of Scots-French parentage". Would we have the truth? Not at all! In fact, the highlighted portions are all errors that have crept in over the years. Miriam Lycett was English to the core, a lass born to Walter Cope Lycett and Lucy Lycett née Wilson on 9 September 1885 at their home at 21 High Street in the centuries-old village of Over.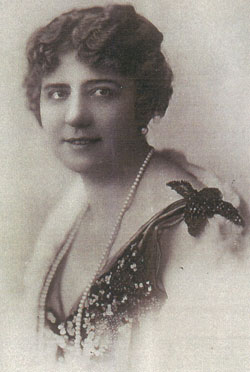 Lycett was a sea-faring bloke, who quite possibly was absent when Miriam arrived for he was pushing hard to attain a Captaincy with the Blue Star Shipping Line. Soon he was herding his family through postings in Hong Kong, Singapore and elsewhere, making young Missie's formative years quite exciting. But when it was time for an education, she headed home to dear old England to enrol at Lowther College in Lytham. She studied musical theory and pianoforte until her beautiful singing made everyone sit up and take notice. A startled Melba offered this advice: "Go to Paris. Marchesi will help you." Thus, Miss Lycett became the first English singer to acquire the familiar stamp of Mathilde Marchesi, the heavenly pianissimos held seemingly forever that would transfix listeners in exstacy. After supplementary study with Melba and de Reszke, she proceeded to Milan to spend a year with John McCormack's teacher, Vincenzo Sabatini.

Finally ready and helped by her mentor, Miriam Lycett as "Myriam Licette" debuted at the Teatro Adriano in Rome during a series of fourteen performances of Madama Butterfly that began on 7 November 1911. She sang Cio-Cio-San at least once, probably more, while sharing with Amina Matini and Berta Cutti. Pinkerton was a shared undertaking too for tenors Elvino Ventura and Attilio Maurini while Mario Gubiani was constant as Sharpless. Conducting duties were split between Giacomo Armani and Attico Bernabini.

Now here's a further mystery: A programme for Beecham's Grand Opera season in Manchester, May 9 to June 3, 1916, states that in Rome "she (met) with such success in the title role she was engaged immediately to sing at the Carlo Felice Theatre in Genoa under Mancinelli." The role in question was Micaëla in Carmen. This report, coming five years after the event, has been quoted ever since, and yet neither the Editor nor Michael Bott could verify it in annals of the Carlo Felice. Did it take place in another theatre? What really happened?

We find the lady next in September 1912 as "Miriam Licette" at the Kennington Theatre in London with the 160-strong Royal Carl Rosa Opera, poised to marry, unwisely as events would show. Miriam Lycett and George Edward Webster Robinson tied the knot on 21 September 1912 at the Parish Church of St. Thomas on Orchard Street, London. He was 31, five years her senior and an opera singer too as was stated on the marriage certificate. Her father, Walter, is recorded as "William," suggesting he was truly absent this time, plying his trade upon the ocean waves.

When Rosa began a six night plus matinee stand at the Theatre Royal in Nottingham on 9 September, Miriam opened as Marguerite in Faust with E. C. Hedmondt, Arthur Winckworth and Hebden Foster, conducted by Eugène Goossens. The next night, with Walter van Noorden wielding the baton, Carmen was presented with Phyllis Archibald, Hedmondt and Miriam as Micaëla. Finally on the 13th she sang Pamina in Magic Flute. Morales in Carmen, Reinmar in Tannhäuser and Captain of the Guard in The Bohemian Girl were sung by one "Maurice Robinson," likely the lady's husband, Webster, separating his artistic endeavors from his private life.

For some reason over the next eight years, the Robinsons adopted a peripatetic approach to living, seeking the perfect abode in London but always near Queen's Hall where Miriam often sang. They located at upper class addresses in Maida Vale, Marlyebone, St. John's Wood (twice), Great Portland Street and New Cavendish Street and at as many now not known. After moving about so much as a child, perhaps Miriam thought this was the way everyone was meant to live.

On 16 June 1913, when they were in Solihull, a suburb of Birmingham about 110 miles from London, Miriam gave birth to her only child, a son they named "Maurice." Birmingham was important musically so Webster may have had work with an opera company or concert group. He did not prosper as an opera singer, however, while Miriam's career skyrocketed; he grew more and more envious and their marriage became stormier. Poor Maurice was forced to grow up in a rowing household that was always packing or unpacking its bags.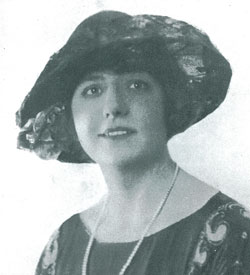 With the advent of war, the doors of Covent Garden were closed, but an interest in opera persisted, so in the spring of 1915, veteran showman Robert Courtneige launched a season in English at the Shaftesbury Theatre. It was a tentative affair, one opera being tried and when it succeeded, a second was added, and so on.

Beecham was busy on 29 May with Landon Ronald launching a month-long series of Proms concerts, twenty-four in all, at the Royal Albert Hall with teutonic music excluded. Beecham was to lead the London Symphony at Queen's Hall on 7 June, but withdrew "owing to unforeseen circumstances." It is thought he begged off to conduct the Proms that night so he could hear a promising soprano. As the strains of "Ah, fors' è lui" from La Traviata faded, no one present doubted that in Miriam Licette, a major new talent had emerged. Quickly, Beecham scheduled her to sing Tatiana's Letter Scene from Eugene Onegin at the Proms two weeks later. From this point onwards she was Beecham's darling artiste, a true star.

HALCYON YEARS WITH THE BEECHAM OPERA COMPANY (BOC)
Beecham must have felt like destiny's child, for he was now Courtneige's partner in presenting an expanded season of grand opera at the Shaftesbury, and there happened to be a crying need for a major soprano. Now one had dropped into his lap, so to speak. So, when on 2 October 1915 Romeo and Juliet opened, Miriam Licette was Juliet. The Musical Times reported it "is essentially an opera for good singers, and its success on Saturday showed that the Shaftesbury company has remarkable singing resources. Miss Miriam Licette not only sang the `Valse' very charmingly; she showed capacity for dramatic singing and acting elsewhere, particularly in the love duets, and even managed with considerable skill that quaint interpolation, her collapse while being led to her marriage with Paris." Everyone loved her voice, exuberance and youthful beauty that added spice. Keeping pace was Webster Millar, her dashing Roméo.

The maestro wasted no time in showing off his "find" on home territory. On 15 October, both were in St. George's Hall in nearby Bradford, Miriam tackling "Ritorna vincitor" from Aida, the Waltz Song from Roméo and Juliet and a ballad as an encore. Six days later Miriam made her first records Musetta's Waltz from La Bohème and a song "Roses of Foymeneis." Neither was issued. Then she rejoined Beecham at the Free Trade Hall in Manchester on 9 December to beguile with "Dove sono" from The Marriage of Figaro and Juliet's Waltz.

Back in London, operations at the Shaftesbury came to a halt in early December so rehearsals of new works could take place. Miriam stood out in the premiere on 28 December of Everyman, a one act opera by Britain's leading female composer, Liza Lehmann. On his Day of Reckoning, Everyman asks his "friends," Fellowship, Kindred, Goods, and finally Good Deeds to accompany him. Only Good Deeds does. It was hardly festive fare and Beecham's masterly touch was missing. The lead singer fell ill at the eleventh hour, thrusting Edith Clegg into the title role while Miriam provided appealing sweetness as "Good Deeds." The public adored the music, but as an opera, the critics did not.

To close the season, she reappeared at the Shaftesbury as Antonia in Offenbach's Tales of Hoffmann. It was another new role in French opera, although everyone sang in English. She also sang a charity programme at Chesterfield House, pleasing Queen Alexandra. In April, at the Studios of the Gramophone Company she recorded for release two arias from La Traviata and Juliet's Waltz Song.

Well pleased by the reaction to his venture, Beecham set up in the larger Aldwych Theatre during his next London visit. Again Miriam opened the season on 15 April as Pamina in The Magic Flute. No doubt she recalled her salad days with Rosa.

On 8 May, she sang French songs at a concert by the London Symphony in Queen's Hall that Beecham was to have led. He withdrew a week in advance in favor of Sir Henry J. Wood. A week later TB directed in Manchester as she sang Juliet and Pamina. She went on to repeat these roles at Aldwych in June and July. On 29 July, she recorded Pamina's "Ach ich fühls" in English, transposing the latter a semi-tone. Rupert Bruce Lockhart, a friend who heard her often, explains: "Perhaps her voice is a shade light for this music but there is much pleasure to be derived from its purity, her correct intonation and neat - even brilliant - execution of the exacting fioriture. The voice at that time was of lovely quality and her Marguerite and Juliet were full of those high, floating head-notes; but it was still pretty light (there was a ringing four-square top C# as Antonia). Her Pamina was also fine in quality and stylish, but had not yet the depth it later acquired."

Sadly at home, things were not as promising. Robinson was registering his discontent by contributing nil towards upkeep and by failing to pay due care and attention to her business affairs that cost lucrative contracts. He even resorted to abuse, calling her `a silly bugger' and `a damned fool' etc., and struck her.

Fleeing home and opera, Miriam squeezed in a visit to Manchester for a Proms on 14 October to deliver a special potpourri of Russian and French music: "Les Adieux" from Tchaikovsky's Joan of Arc, Polonaise from Thomas's Mignon and excerpts from Glinka's A Life for the Czar with Frederick Ranalow. Tragically, flautist V. L. Needham, collapsed and died during the finale of the Glinka. On 9th December, she did double duty as Antonia in Tales of Hoffmann at a matinee and as Marguerite in Faust that night. Yet, two nights later, she stepped in for an ailing Mignon Nevada to sing A Life for the Czar extracts with Blamey, Ranalow, Beecham and the Royal Philharmonic Orchestra.

In the New Year, she essayed more French opera, a Juliet with Millar and near season's end, Charpentier's Louise with Maurice d'Oisly. The Musical Times wrote: "Of the genuine novelty of the season, Louise, it is possible to speak warmly. It was well done. True, it was all too high-spirited; but it is the charm of the British operatic artist that he or she goes to work with a will. Miriam Licette distinguished herself as Louise."

Her next Manchester visit began auspiciously on 22 March with the Garden Scene from Faust at a Hallé Pension Concert. Millar and Radford collaborated. Then for Beecham's season that followed, she sang Pamina and Marguérite but a prize was in the offing. She had prepped Bizet's Fair Maid of Perth in support of another who was to give the British Première on 24 April 1917. That singer, Mignon Nevada, however, had strained her vocal cords singing in Otello on 21 April and then ripping into a Fair Maid rehearsal so the Bizet Premiere was postponed, Faust being given instead with Miriam as Marguerite. When Fair Maid was given initially on 4 May, Miriam stepped on stage as Catherine Glover.

That summer Beecham moved again, now into larger digs at Drury Lane. Londoners heard her sing Louise but when Fair Maid appeared on 8 June, a recovered Miss Nevada sang. Miriam was content with a pair of Paminas and a Faust with Millar and Robert Parker, knowing the jewel of Beecham's summer enterprise was coming. On 11 July, she was Countess Almaviva in Mozart's Marriage of Figaro, displaying "her beautiful voice and style with great effect." (MT Aug. 1, 1917) Beecham, producer Nigel Playfair and designer Hugo Rumbould had created a throwback to days of Beaumarchais, as originally intended, and an event destined to linger in the memory of Londoners for years afterwards.

One wonders if her father knew or cared about his daughter's success. That year he left Liverpool aboard the Oanfa bound for New York, arriving on 29 August. In the ship's log, he described himself as "single" suggesting Lucy was no longer a part of his life. While Papa was tempting fate in wartime, Miriam was doing the same at home. During the Figaro of 24 September, "The only too-audible bombardment by our own air-defences that went on did not interrupt the proceedings. Much credit is due to Miss Miriam Licette for her bravery in singing most charmingly during the noisiest period. Sir Thomas Beecham conducted as though he was totally unaware of anything else other than the opera," (Musical Times: Nov. 1, 1917)

The audience for a Faust performance on 19 October had like concerns for they were warned in advance of a possible air raid. Miriam and her mates sang on and the opera ended without incident but later that night London experienced its first Zeppelin raid to that point. Beecham made a temporary escape to Manchester on 25 October, taking Miriam and Frank Mullings to sing with the Hallé in La Damnation de Faust.

" That year," RBL noted, "the real flowering of her voice which for the next four years was in superb condition. Her voice in Mozart was of crystal clarity and stillness; but in her French and Italian roles it often had a beautiful natural throb - a thrilling thrush-like quality." She repeated her Countess and Pamina at Drury Lane and when she advanced on 7 November to a third plum, Constanze in Die Entführung aus dem Serail or Il Seraglio as it was called, "The Times reported that the role brought out all that was best in her singing, and Ernest Newman wrote glowingly, saying that Mozart would have thought her ideal."

Although BOC spent much of each year in London, the rest of the time they gave quality opera in various cities around the British Isles, with Manchester a frequent stop. Early in 1918, Miriam visited that city to reprise her Mozart and Fair Maid. On 3rd February, she spent the afternoon at the New Islington Hall, Ancoats singing arias from Figaro and the evening at the Hippodrome with the Halle, dazzling with "Je suis Titania" from Mignon. The latter concert, a project of the Jewish Committee to finance three YMCA huts on the Palestine front raised an impressive sum of £3,00O.

That Spring, The Musical Times acknowledged fine qualities in Faust of "these Lancastrian singers, but felt Messrs. Millar and Allin were singers rather than a blend of actor and singer (whereas) Miriam Licette's finest qualities find their expression in the part of Margaret." On 5 June, she essayed Micaëla in Carmen for Beecham with Doris Woodall. However, Musical Times had words only for "the most notable event of the season, a revival of The Valkyries on 14 June. Sir Thomas Beecham, who conducted the work for the first time, achieved a notably fine result. Miss Licette was a very charming Sieglinde." RBL: "She astonished critics and public alike with her highly dramatic Sieglinde (her beautiful low notes being so effective). But when Licette found that Beecham had cast her for Sieglinde and Constanze within less than 24 hours of each other she insisted on giving up Sieglinde!"

Pressures at work she did not need for they were mountainous at home. Robinson complained how damned sick he was of her music and her business. Burying herself in her art must have been a relief. In the Birmingham Town Hall on 19 February 1919 with Beecham and the Choral Society, she sang the Act I duet from Die Walküre with Hyde, Debussy's "La Damoiselle Élue" with Emily Broughton and Act 3 of Lohengrin as Elsa with Hyde, Ranalow as the King and Miss Broughton as Ortrud.

Of a Louise at Drury Lane, RBL observed: "When Licette sang with Webster Millar as her new Julien, Beecham conducted the opera for the first time: and the performance was one of the most exciting operatic performances ever given in English by a British cast. Of Licette's and Millar's singing in Act 3, the Musical Times wrote that they reached heights that in British singers would have astounded an earlier generation. As for `Depuis le jour', I cannot believe it has ever been sung by anyone with such beauty of tone and such complete effortlessness." Two nights later, he placed "Licette's Nannetta in a different class from any I have heard." It appears she tried out the role under Beecham's direction at Drury Lane on 3 May - she was Anne in this translation - and sang it at least four times towards the end of the year. The work's complex nature bedeviled the cast, a tendency to speak rather than sing the words being noted.

With the return of peace, Covent Garden, quiet since 1914, sprang to life on 12 May, 1919 under the guidance of Sir Thomas Beecham. He recalled a few artists scattered by the war and added a nucleus of home-growns, Miriam being one. She had two assignments for this, her first international season at the Garden. RBL: "She sang an electrifying Faust with a superb Fernand Ansseau as Faust and Edouard Cotreuil a thoroughly malevolent Méphistophélès. Miriam never sang better--there were thirteen curtain calls after the Garden Scene!" There were ten performances of La Bohème with four sopranos vying for attention. Miriam's Mimi now competed with Melba's. On 26 July, "she sang beautifully in the first performance in English of Prince Igor," (RBL) as Princess Yaroslavna in Borodin's look back at Old Russia.

Concurrent with his London season, Beecham sent members of his Company on tour when they were not needed in London. The tour opened with a week in Birmingham in May, followed by a month in Manchester and two weeks in Bradford where Miriam sang Nannetta in Falstaff on 4 May. After other stops, the tour ended with a month in Edinburgh. Then, a few artists traveled to Perth, Scotland to present a Grand Concert in a packed City Hall on 19 September. "Chief interest," according to the Perthshire Courier a week later, "centred on the appearance of Miss Rosina Buckman, whose fame had preceded her, and deep disappointment was felt when management announced that owing to illness Miss Buckman could not appear. Miss Miriam Licette took her place, and no substitute could have been more acceptable, for with her first song, sung in Italian, (she) captured the hearts of her audience. But, it was in the Garden Scene from Faust that Miss Licette proved herself a great artiste. Her rendering of the 'Jewel song' was as near perfection as one could wish, and her dramatic interpretation of the tempted Marguerite a revelation of artistic power. Not only is Miss Licette a great singer, using with telling effect her magnificent voice, but in addition (she is) a brilliant actress." Alfred Heather, Powell Edwards and Elsie Wynn assisted in the three scenes from Faust and elsewhere on the program and were vociferously lauded as well. "In addition to playing several of the accompaniments with exquisite taste, Mr. Clarence Raybauld contributed two piano solos which met with such acceptance that he was forced to respond with another piece. " It must truly have been an exceptional evening of music.
For Beecham's Winter Season at the Garden, a two segment affair, Miriam had eight roles, six she shared with others. She helped open festivities on 3 November as Constanze in Mozart's Seraglio and then sang Marguérite in Faust and Otello with Mullings. Of her Desdemona, RBL in part quoted Constance Willis: "'Licette's last act was every bit as beautifully sung as Melba's but warmer', and I agree with this - certainly as it was in 1919. The perfection of the ascent to the pianissimo A flat in the final 'Ave' was one of the rarest moments I remember in the theatre. The note seemed to travel up through the auditorium until one felt one could put out one's hand to pluck it out of the air."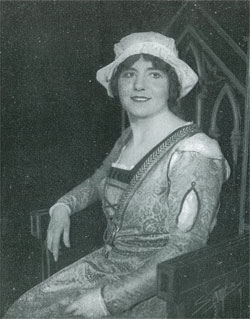 In February 1920, Beecham presented Wagner's Mastersingers in Manchester garnering high acclaim while in London it was recognized as the season's crowning achievement. Everyone excelled in the piece's complexity, most of all Beecham who was superb with his orchestral handling. Ranalow was an ideal Sachs, Webster Millar a fine Walther, Edmund Burke as Pogner and Miriam a delicious Eva. There was a naysayer though in Francis E. Barrett: "Miss Marian [sic] Licette's Eva was the least satisfactory part of the performance but the character is unsympathetic at best, and the music happens to lie in the least attractive part of Miss Licette's voice, whose costume, completed by a somewhat awe-inspiring cap, did not help matters." (Musical Times, 1 April)

In the second nine weeks of this season beginning on 24 February, time was running out for the financially-troubled BOC. Miriam remained her stalwart self with Marguérite, Anne in Falstaff, Pamina and a Countess in Figaro that RBL found special: "I wish I could describe the consummate ease of her `Dove sono' and `Porgi amor'. Her voice floated through the theatre with supreme beauty and an ease I have never heard equalled. Once Beecham made Licette repeat the entire `Dove sono'; and this ease was just as great in the encore."

Beecham had championed Delius's A Village Romeo and Juliet in 1910 with limited success. Now, he tried again on 19 March 1920 with Miriam as Vrenchen, Walter Hyde as Sali, as before, and Percy Heming as the Dark Fiddler. This time the delicate work fared better. Miriam was the lovely Eva in the Company's final performance of Meistersingers on 10 April. She had traipsed up and down the country with Beecham since he "discovered" her in 1915. Now it was all over.

It was high drama and the stress combined with that at home caused Miriam's nerves to snap. She sped to Paris, her favorite rest haven, knowing key operatic evenings lay just ahead. She did return for the Grand Season at the Garden and on 3 June was Mimi in La Bohème as Puccini watched. Then she joined Beecham as he guided Dame Clara Butt through her lone foray into grand opera. They offered Gluck's Orfeo ed Euridice, sung in French for no special reason. "Dame Butt went through her work with great seriousness and no small effect..supported by Miss Miriam Licette as Eurydice and Miss Madeline Collins as Amor. Neither distinguished herself save by her `Stratford-atte-bow' accent. Many opportunities seem to have been lost." (Musical Times Aug. 1920)

Looking in other family pursuits, her seaman father left Glasgow on 20 August, 1920 bound for Sydney, Australia, surely to see relatives in Melbourne while Miriam 's cousin Randolph Lycett burned up the tennis courts on his way to championships at Wimbledon and the Australian Open.

Miriam now decided she had had enough grief and to seek stability, she filed for divorce on grounds of unkindness, cruelty and neglect. It was stated that since the marriage, Robinson had often committed adultery, especially with one Hermia Bonnet. Now a "concert agent" he lived just around the corner from Miriam. In October, she is reported to have spent a week in Manchester with Caroline Hatchard, Agnes Nicholls and John Coates and others of Beecham's defunct company giving opera to audiences in that city.

JOINS THE BRITISH NATIONAL OPERA (BNOC)
With BOC up in smoke, things looked bleak but by 1922 the British National Opera had risen from the ashes to give Miriam and her confrères fresh hope. That summer when the fledgling enterprise visited Covent Garden, she offered a heart-rending Mimi in La Bohème to open a seven week stay. Fans flocked to hear her Louise, Pamina and Eva in Mastersingers. Later that year, Miriam received news that Webster had been found guilty of adultery and cruelty and on 20 November 1922, she was handed final divorce papers and custody of a much beleaguered Maurice.

Afterwards she spent a few months in Paris adjusting to the single status and polishing her technique with De Reszke. Perhaps there was a concert or two. At first she had been a guest artiste with BNOC, now she joined the company in Birmingham on 17 September 1923, to find a welcome suiting the proverbial long-lost cousin. OPERA reported: "The public has not had the pleasure of hearing Miriam Licette for some little time, and although she was missed, one hardly knew how much until one heard her first entrance in Rudolph's attic, the tense feeling in the house was a wonderful silent testimony, and the ovation at the end of the first act left no doubt as to the warmth of the reception Miss Licette must expect during her several appearances this autumn.

It was during the last act that Miss Licette really proved that she can now be counted as a first class actress as well as a singer. How sweet her voice seemed in the pathetic death scene-- every word could be heard as she sang the well known passages and especially during the words, `Do you remember,...when first we fell in love?'.. There were by this time many of the audience who could not restrain their sobs, and how we dreaded that fateful moment when Rudolph must discover that sweet Mimi breathes no more. ..A great night for the National Opera Company and for Miss Licette."

In Leeds, "The last night - `Faust' - of course drew a crowded house. Miss Miriam Licette was making her first appearance in Leeds in this particular part for several years (I heard many say it is her best part); Edith Clegg played Martha, Tudor Davies was an admirable Faust, and Robert Radford the one and only Méphistophélès."

In Manchester, she "sang finely and acted with touching sympathy as Desdemona" with Frank Mullings' Otello sweeping all before him and Herbert Langley supplying a nicely villainous Iago... "The season's first performance of Charpentier's Louise was given on Monday when Miriam Licette made a most welcome reappearance in this probably her most popular role. She was in excellent voice, and the audience was very enthusiastic over the performance, which under Percy Pitt's conductorship reached a very high level. Walter Hyde played Julien, Edith Clegg was dramatic as the mother, and Robert Radford was a very sympathetic father."

The British Louise was seen too by a pair of professional actors from Paris who gave "The warmest praise to Miss Licette. (Perhaps) ignorant of Charpentier's chamber on Montmartre, (or) of his social-musical work amongst working girls, they were struck with the truth of his representation of a working-class home, and very much so with Miss Licette's human treatment of the daughter of such a house. Again and again, they exclaimed upon the charmingly natural way in which this impersonation was given."

In Manchester, La Bohème was played on Friday as it has probably never been played before; it was a wonderful success for Joseph Hislop, for Miriam Licette, and for the entire National Company." Moving on to Glasgow, Miriam was heard as Desdemona and Marguérite. A revival followed on 16 November of Debussy's Pelléas et Mélisande with Maggie Teyte and Walter Hyde. Miriam's chance to sing Mélisande would come later to provide one admirer a cherished memory. "Opera Seen by an actor " by Percy Scholes, Opera, May 1924, p. 20

When BNOC returned to London early in 1924 for five weeks at the Garden, Miriam opened the season on 7 January as Eva in Mastersingers, then sang Pamina on the 14th, and Desdemona during the company's first Otello there. On the 19th she became the title character in Holst's opera Savitri, ironic in view of her own plight. Death claims her husband Satahran but he promises she will enjoy a long and happy life. "Without Satahran, that is not possible," she pleads so Death relents and restores him to her side. She was back to mainstream opera on the 23rd as Mimi with Tudor Davies. A week later she had a further pace change at a Royal Choral Society concert presentation of Berlioz's Damnation de Faust with Mullings and Edward Halland as Harty conducted.

After a stint in Liverpool, the company revisited London, setting up this time at His Majesty's Theatre through June-July. In Figaro "The rather difficult role of the Countess had no less an artist than Miss Miriam Licette to give the fullest expression to her whims.." On 18 July, she was Eva in Mastersingers with Donald Shanks, Radford and Widdop. She also reprised Constanze, Marguerite, Pamina and Desdemona.

That year there was a valiant effort to elevate the status of Coleridge Taylor's Hiawatha, six performances being staged in costume with scenery by the Royal Choral Society with the Royal Philharmonic Orchestra, conducted by Eugène Goossens III. Profits went to charities for the blind. It became a ritual over the next fifteen years, ending in 1940 perhaps due to the war. Miriam shared duties with Lilian Stiles-Allen and Elsie Suddaby while the male contingent included Harold Williams, Parry Jones and Frank Titterton.

As her project for the winter of 1924/5, Miriam opted to join Wilfred Stephenson, "the People's Impresario" in his concert tour of fifteen communities in north central Britain. He described her as "a prima donna at Covent Garden with an enormous repertoire in opera, lieder, and modern art-songs in French, Italian, Spanish and Russian" and no doubt gave her free rein to display these talents. She took time out on 24 October with Frank Mullings to record duets from Carmen and Madama Butterfly and "One fine day."

The following summer the urge to travel remained so she went with conductor Albert Coates on his British tour to sing Brünnhilde's duets from Siegfried and Götterdämmerung. What folly! Afterwards she needed three weeks with Professor King to restore her damaged head notes.

She sang in oratorio as time permitted. On 8 September 1925 at Gloucester for a Three Choirs Festival, she sang in Mendelssohn's Elijah with Horace Stevens, John Coates and Margaret Balfour. Then it was back to opera. On 7 October with BNOC in the Theatre Royal, Glasgow, she sang Eva in Wagner's Mastersingers. More Wagner followed on 2 December when she joined Mullings, Muriel Brunskill, Kingsley Lark and the Chorus to record two excerpts from Lohengrin.

In Liverpool in February 1926, she supplied Eva, Nedda, Desdemona, Juliet and Marguerite, the latter pair with Tudor Davies and Robert Radford. That year on 23 October, she gave opera lovers in Edinburgh a rare treat, a chance to hear her Elisabeth in Tannhäuser. It could have been a favor as the role was not a regular one.

In January 1927, BNOC visited the Hippodrome at Golders Green, London. On the 12th, Miriam sang Juliet with Davies and Radford, then on the 14th the Countess in Figaro. Incredibly busy in March, she was Rosina in The Barber of Seville on the 7th, then out of greasepaint on the 8th and 9th at the Scala Theatre to record Pagliacci in English. Cio-Cio-San followed on the 10th with more disc work the next day. On the 15th she traveled to Birmingham to replace a suddenly ill Kathlyn Hilliard as Nedda. On the 19th, she wrapped up recording, and three days later she went to Liverpool as Rosina. Such was the life of a busy singer.

Jumping ahead to 28 February 1928, we find her giving a concert in Caird Hall, Dundee with Clara Serena, Parry Jones and Harold Williams. The People's Journal three days later acknowledged that "she had a light soprano voice of lovely quality and her singing of "There's a voice that I enshrine" had many admirable qualities. Her rendering of "An Eriskay love lilt" and "Kishmul's galley' were also of high standard and proved popular." The others did well and "Some very fine work was shown in the duets and quartettes."

On 13 May, she joined a boisterous group for a National Sunday League Concert in London's Palladium, everyone eager to beat the drum for The Imperial League of Opera, led in this endeavor by Beecham. At the time too she was at the Royal Opera singing Desdemona to Renato Zanelli's Otello. All eyes were on the Chilean but a discerning Ernest Newman said how rare it was "to find two such fine intelligences at work on the opera stage." That season she also sang Cio-Cio-San.

For her autumn tour, Miriam unveiled Rosina in The Barber of Seville at King's Theatre in Edinburgh on 24 October with Nash as Almaviva and Barbirolli conducting. This was one of several roles she added with the National Company, others being Zerlina, Santuzza and Massenet's Manon and Thais.

She still enjoyed concerts as a change from the trappings of opera. So she accompanied Beecham on 19 February 1929 to the Philharmonic Hall in Liverpool to sing "Dove sono" from Figaro and "Batti batti" from Don Giovanni. In April, she sang in the opening session of Beecham's remarkable Faust-in-English recording. Then in May-June, she participated in her last International Season at the Garden singing Gutrune in Götterdämmerung - with Lauritz Melchior's Siegfried now stealing the show - then as Elvira in Don Giovanni.

OPERA, CONCERTS AND TEACHING OCCUPY THE MATURE YEARS

Early in October, Beecham offered his Manchester Operatic Chorus in a week of opera to aid local medical charities. But it was Julius Harrison who conducted on the 8th as Miriam sang Marguerite in Faust with the festival orchestra comprised of members of the Hallé and Northern Wireless Orchestras. Later that month TB paid tribute to his aging friend, Frederick Delius, by offering a fortnight of his music. To close in Queen's Hall, Miriam shared a performance of A Mass in Life with Astra Desmond, Tudor Davies and Roy Henderson with Beecham leading the BBC Symphony.

1931 began with promise with a BBC broadcast of Baron d'Erlanger's rarely heard Requiem Mass when she sang with Keith Falkner, Astra Desmond and Frank Titterton, Stanford Robinson conducting. A month later, she found herself in Swansea singing Elgar: King Olaf with Nash and William Barrand with Lionel Rowlands conducting both the National Orchestra of Wales and the Orpheus Choral Society.

But as the year progressed, fate dealt an awful blow. She was living with her son Maurice in relative luxury in a smart area of London near Regent's Park and Primrose Hill, when the lad, still at college, contracted a virulent skin disorder, erysipelas, or St. Anthony's Fire, as it was once known. It begins when a wound is improperly treated, allowing a streptococcal infection to take root and ultimately prove fatal. In this case, it cost Maurice his life on 19 September 1931. Had he lived into the 1940s, he might have been saved by the discovery of penicillin.

Moving on after this tragedy, Miriam traveled with the Covent Garden Opera Company to Glasgow in October to sing the Marschallin in Der Rosenkavalier with Norman Allin as Ochs, Marjorie Parry as Octavian and Nora Gruhn as Sophie with Barbirolli conducting.

By and large, though, she avoided the limelight, concentrating instead on the affairs of the Miriam Licette School of Singing. But, when the BBC in February 1933, honored Wagner on the 50th anniversary of his death by airing excerpts of Die Meistersinger, she sang Eva with Keith Falkner. In 1934/5, she was a guest at Sadlers Wells singing Donna Anna in Don Giovanni and Rosalinde in Die Fledermaus. A concert version of Faust on 1 December 1936 in Free Trade Hall, Manchester was special as Tommy Beecham was present urging everyone on as only he could.

She was also asked on 18 December to help introduce a modern opera, Paul Hindemith's Cardillac. It had been premièred ten years earlier in Dresden; now it was Britain's turn. Some heard the concert in Queen's Hall while others listened on the BBC. Miriam as Cardillac's daughter was prominent in Act 2. As World War II raged, Stanford Robinson lured her back to radio to sing in Die Fledermaus with Henry Wendon, Nora Gruhn, Jan van der Gucht and Roy Henderson, and again in Die Entführung aus dem Serail with Ruth Naylor, Eric Starling and Robert Easton. Even though she was approaching sixty, she volunteered to entertain troops, and early in 1944, she sallied forth upon the seas with Walter Widdop, Dennis Noble, Nancy Evans, Ivor Newton and the violinist Alfred Cave, bound for the Middle East.

Shortly before her passing, the late Nancy Evans kindly shared a few memories: "We were the first `Good Music Group' of ENSA. I hadn't met Miriam before, although I had heard some performances. She was a most stylish singer, Paris-trained, as was Maggie Teyte. Her legato line and musicality were superb; and although it was late in her career, her voice was beautiful and expressive. Miriam and I sang the Letter Duet from Figaro and Barcarolle from The Tales of Hoffmann. We sang together again during another tour for ENSA on the continent. She talked often of her days training in Paris, and of younger days living in Hong Kong. Miriam told me that when she sang with the Beecham Opera Co., Beecham so admired her Countess in Figaro, he said she should choose whichever opera she wished; she chose Charpentier's Louise." Someone's memory is acting up for Miriam sang the Figaro Countess after she first sang Louise. Perhaps it was Mozart's Pamina that impressed Beecham? While relaxing in an Officers' Mess, Miriam insisted on pouring tea, a natural enough gesture, but wrenching in the extreme for bronzed warriors so long absent from home.

Still involved, she heard old friend Dennis Noble on the radio and wrote, "Dear Dennis, I thought I would just like to tell you how very much I enjoyed both your performances of Falstaff. You were in fine voice and your diction (I heard every word!) and interpretation excellent. I don't think you've done it before have you? I hope you will soon do it at C. G. or Sadlers' Wells. I shall certainly come & see you. Best wishes. Miriam."

In 1969, she resided at The Grove Hall Hotel in Twyford until failing health forced a transfer to The Royal Berks Hospital in Reading. There, on 11 August, she suffered a fatal stroke. Cremation followed at Golders Green Crematorium in London, her ashes being strewn at No. 17, the site that had accepted those of her son in 1931.

In her will, she stipulated that a memorial tablet be placed at the Crematorium and a Memorial service be held at Saint Sepulchre's Church in London with a further tablet installed there, both to bear this inscription:

To Miriam Licette
(Mrs. Webster Robinson)
(insert her death date)
and her son
Maurice Webster Robinson
Died September 19th 1931 aged 18 years

At the London service, Steuart Bedford at the organ with his wife at the time, Norma Burrowes, performed Desdemona's "Ave Maria." Miriam had come full circle. In 1915 she had sung Good Deeds in Liza Lehmann's Everyman; now Liza's grandson provided the music that marked her own passing.

With fond memories of Paris, Miriam requested that the residue of her estate be used "for the purpose of creating an annual Scholarship for soprano, mezzo soprano, or contralto singers for advanced study in Paris, to be known as the Miriam Licette Scholarship." Today those funds are administered by the Musicians Benevolent Fund but with the rules eased to permit study anywhere in France.

She may have thought she was providing for maintenance in perpetuity of the memorial tablets but in 1989, Patrick Hoey, an executor, refused to pay upkeep at Golders Green so that tablet was removed. Presumably the other went too. It is sad to think that her birthplace has disappeared, as has the church where she was married, her final hotel residence too, and her ashes blown away in the wind. Except for her bequest, it would seem she never existed. But, with a few recordings emerging on CD, we are assured she did.

Now, would it not be a worthy act of commemoration, if somehow the tablet at the crematorium could be restored?


Acknowledgements
This account was begun several years ago but became stalled due to a lack of key information. Then, in response to a plea in RC, Paul Campion in London took a keen interest and soon his research yielded birth, marriage and death certificates that helped solve her personal mysteries. In view of the lady's unhappy private life, her achievements as a professional singer become even more remarkable.

I am indebted to Dennis Foreman in Nottingham for supplying the Carl Rosa, Everyman and other performance data and to Graham Oakes for other information. More was found in programmes, in Harold Rosenthal's TWO CENTURIES AT COVENT GARDEN and in Beecham's performance chronicles by Maurice Parker and Tony Benson for the now defunct Beecham Society of Britain. Tony also supplied a review of the 1915 Roméo and Juliet. Much quoted reaction came from The Musical Times and from Rupert Bruce Lockhart's insightful tribute. He was an executor of her estate together with solicitor Patrick Hoey and Dudley Scholte. Reports of Miriam's work with the BNOC stem from OPERA, a publication in 1922/3 that
has no connection to the present enterprise. "The People's Impresario" by Wilfred Stephenson was also helpful.

Thanks also to Mary Clark at the Irish Theatre Archive in Dublin for sharing Miriam's letter to Dennis Noble, and to Andrew Neill of the Elgar Society for the King Olaf data, also to Felicity Hammond at the Musicians Benevolent Fund.

Finally, regarding her debut in Italy, Christian Springer in Vienna tried to find details, but it was Michael Bott in Bermuda who succeeded. I also wish to thank Alfred de Cock in Belgium for checking on reports Miriam had appeared at L'Opéra Comique in Paris during a sojourn there. He found no such evidence. Also thanks to W. W. Charles in England for his investigations.

The Marchesi way
From notes by John Williams for The Marchesi School, accompanying Pearl CD GEM 0067.

Marchesi's method recognized that the female voice consisted of three components: chest, middle and head registers. She would start by establishing security and equalisation in the chest register (from the lowest notes up to F natural above middle C) by exercises on the open sound `Ah'. Then she would work on the middle register, starting at F sharp and extending to the E at the top of the treble clef. This vocalisation would be on an `E' sound. Only when the middle register was properly placed would she begin to add the top register, working on the `Ah' sound.

The three registers had then to be properly blended by singing exercises up and down the scale on the sounds `Ah' and `E' until there was no perceptible break, with smooth and even production of tone. She would make the pupil fill the lungs, pull in the abdomen for maximum diaphragmatic support and hold the breath for a few seconds before gently, cleanly and without strain emitting a beautiful sound.