While euphoria reigned and the celebrations carried on long into the night, Muriel slipped away to resume her tour. She visited Berlin, Frankfurt, Cologne and Holland where she sang with Mengelberg's Orchestra.
Now Elgar's great oratorio was being heard with increasing regularity all over England. Marie Brema was engaged to sing the Angel at the Three Choirs Festival in Worcester on 11 September 1902, but she became ill at the last moment, leaving the way open for Muriel, Elgar's original choice. The Manchester Guardian approved, "Foster gave a rendering of the part of the Angel so rich in the noblest artistic qualities that she need not fear comparison with any rival." Elgar was on the rostrum for his
Sursum Corda
at the Opening Services and at the secular concert for the
Cockaigne
Overture when Muriel sang the second, fourth and fifth of
Sea Pictures
, supplanting Brema's two by Saint-Saëns.
Muriel achieved another first at the Sheffield Festival on 1 October in Sir Henry Coward's cantata, "
Gareth and Linet
." He led as Muriel sang with Ella Russell, Ben Davies and David Bispham. Choral leadership was Coward's strength; composing was not. The next day brought the principal attraction as Elgar conducted his
Gerontius
. Brema was still ill so Muriel sang once again. It was a triumph and right in the midst of the hubbub stood a radiant Muriel. That day, she also sang the solo in a further Elgar Premiere,
The Coronation Ode
. It had been composed for the 1902 Coronation celebrations but due to the King's illness, it had remained unperformed, until this moment.
Muriel was twenty-four, a luscious artist perfectly endowed to sing Elgar's music, while her principal rival, Marie Brema, was twenty years older and a prominent Wagnerian. Many found her a perfectly acceptable Angel but for Elgar, Muriel was perfect. He saw her as key to the future success of
Gerontius
and in 1903 she would show how right he was.
She lost no time reprising her Angel role in Edinburgh in January with Cowen conducting, she and John Coates earning rave notices. Both joined Elgar for a performance in Hanley on 13 March. Then for a change, a week later in Hull, she sang Grieg's
Olaf Trygvason
with Ivor Foster, local soprano Ethel G. Kaye and the Hull Harmonic Society. "A certain wild Olaf from the North becomes a Christian in England and returns to Norway to convert his countrymen. His methods are those of a human tornado. He is countered by The Prophetess who in wrath breaks forth into a torrent of imprecations against the headstrong Olaf. Here, however, Grieg shows a fine disregard for his contralto soloist. Miss Muriel Foster sang the fiery music of the infuriated woman magnificently, but the wear and tear on her voice must have been quite Wagnerian." During the second part, her "delivery of Gluck's `Che Faro' will live long in one's remembrance. Not often has the pathetic lament of Orpheus been rendered with more of `soul' than Miss Foster brought to bear. She is herself again and singing superbly. Exceedingly graceful was her singing of Saint-Saëns' lovely song `Printemps qui commence.'" It would be her last visit to Hull.
She returned to
Gerontius
in Birmingham on 26 March, but along the way she wrote to Elgar, "I have heard that there is a possibility of
Gerontius
being done in London. I am writing to ask you to put in a good word for me. I love the part so much and would very much like to sing it in London."
In April, she sailed off to Russia for two weeks of wowing Russian music devotees all the way to St. Petersburg. Though insulated as machinations continued prior to the first
Gerontius
in London on 6 June 1903, she surely sensed she was Elgar's choice and to support her cause, she sent a telegram on her last day in Russia. Upon returning to England, she went to Malvern on 9 May to spend two hours going through her assignment as Mary Magdalene in
The Apostles
, Elgar's new oratorio to premiere that autumn. No doubt they shared thoughts about the upcoming Gerontius.
That special
Gerontius
was held in unfinished Westminster Cathedral where Hugo Gorlitz was in charge. As Marie Brema's agent, naturally he pressed hard on her behalf. Ultimately, Elgar prevailed and Muriel did not fail. Dr. Ludwig Wullner as Gerontius was widely praised for his intelligence and diction, pleasing Elgar and others, but when it came to beautiful tone, well, that was quite another matter!
That autumn on 9 September, Muriel assumed her place at the Three Choirs Festival at Hereford to sing a cantata,
The Atonement
, which the Festival had commissioned from Samuel Coleridge-Taylor. She sang with Emma Albani, Emily Squire, William Green and Andrew Black with Dr. G. R. Sinclair at the helm. The next day she faced
Gerontius
.
By the time the Birmingham Festival opened on 14 October, Elgar was ready and so was
The Apostles
. In earlier works, he had presented his females as passive and motherly. Now, with Muriel Foster's talents uppermost, he fashioned a powerful figure in Mary Magdalene. She joined Emma Albani, John Coates, Ffrangcon-Davies, Kennerley Rumford and Andrew Black to fashion an immense success. Two nights later, she was back to sing Anton Bruckner's
Te Deum
with Agnes Nicholls, William Green and Andrew Black. Post festival on the 20th, she visited Windsor Castle with Ben Davies and pianist Leonard Borwick to meet the new King Edward and Queen Alexandra and entertain their royal guests from Italy.
In the midst of the Birmingham excitement, Elgar and Richter were shocked to hear of the sudden death of friend Alfred Rodewald. In his honour, they gave a concert in Liverpool on 5 December when after the strains of Wagner and Beethoven, Muriel sang Brahms'
Alto Rhapsody
and the
Angel's Farewell
.
To America a second time
Early in 1904, she again departed for America. She arrived for an engagement on 18 March in Brooklyn with the Boston Symphony under Walter Gericke to offer "In haven" from
Sea Pictures
. Three days later she reprised in Hartford.
Then she went to New York for the second performance of
The Apostles
in the US. In Carnegie Hall on 24 March, she sang with Mrs. Theodore J. Toedt (Mary), Edward P. Johnson (St. John), Gwilym Miles (St. Peter), Frederick Wheeler (Jesus), David Bispham (Judas) and the New York Oratorio Society under Frank Damrosch. As Bispham noted, "The English alto Muriel Foster was in an agony of dread and pain, because of the approach of what might have resulted in lockjaw had it not been taken in time. That evening she placed between her teeth, at the back of her mouth, which she could open but with great difficulty, a wad of paper to keep her jaws from coming together. In this plight she bravely went through the performance, though the audience must have wondered at the strange enunciation which sometimes marred her otherwise distinct delivery of the text." (6)
In Toronto, she gave a recital in Massey Hall on 18 April with baritone Cyril Dwight Edwards, pianist Emiliano Renaud, violinist Alfred de Seve and accompanist Kate Eadie. To the Globe: "Miss Muriel Foster.. as is well known, has a beautiful voice, mellow, sympathetic and rich in colour. She has, moreover, temperament while singing with artistic finish, which is something to be thankful for in these days when temperament is made to excuse so many crudities in singing. Among her selections were Goring Thomas' aria `
My heart is weary
', Franz's sombre but emotional `
Im Herbst
', Grieg's `
Im Kahne
', and songs by Olga Rudd, G. W. Cox and Del Riego. Miss Foster once more won a pronounced triumph, every number being greeted with enthusiastic applause."
Chicago came next. At the Auditorium on 30 April she sang Elgar's
Sea Pictures
and
Hymnus
, Op. 33, No. 3 by Richard Strauss with veteran conductor Theodore Thomas leading the orchestra. Next, she travelled to the banks of the Ohio on 13 and 14 May for Cincinnati's world famous Summer Festival. The incidental music and funeral march from Elgar's
Grania and Diarmid
set a serious mood for
The Dream of Gerontius
with Muriel, Green and Watkin Mills. The next day, Ernestine Schumann-Heink sang "
Divinités du Styx
" from Gluck's
Alceste
and Brahms'
Alto Rhapsody
, Muriel following with "In Haven," "
Where Corals Lie
" and "
The Swimmer
" from
Sea Pictures
and Strauss' noble
Hymnus
. Tchaikovsky's
1812 Overture
brought the party crashing to a gaudy close.
Muriel's absence meant she missed the great Elgar Festival at Covent Garden with the King and Queen present. Louise Kirkby Lunn imparted her special magic to
Gerontius
and
The Apostles
on consecutive nights of 14 and 15 March 1904.
After so much satisfying music-making, Muriel must have enjoyed the trip home on the high seas. Refreshed, she was again in harness on 11 June at a huge Jubilee Concert at the Crystal Palace surrounded by familiar faces.. Albani, Nicholls, Davies and Santley with Manns conducting. To show how much she was prized, the London Philharmonic Society chose this moment to award her their Beethoven Medal.
More pleasantry awaited at The Three Choirs Festival at Gloucester. She sang in
Elijah
on 6 September with Coates, Ffrangcon-Davies, Mildred Jones and Frederic Austin and on the following night, Parry's short oratorio, "
The Love That Casteth Out Fear
" with Plunket Greene. The Gloucester organizer, Herbert Brewer, saw it as quite a coup to give
The Apostles
so soon after its premiere. He was correct -- the audience loved it. Brewer rewarded everyone by leading his own oratorio
The Holy Innocents
on 8 September with Muriel, Albani, Coates, Ffrangcon-Davies and Baker.
At this time, Elgar was encouraging a young composer, H. Walford Davies, so when his new cantata
Everyman
was introduced at Leeds on 6 October 1904, it is no surprise Muriel Foster was a soloist. In this version of the old morality play, she joined Cicely Gleeson-White, John Coates and Henry Lane Wilson with Stanford conducting. When
Everyman
moved to Queen's Hall, London on 5 December, thanks to adroit manoeuvring by Arthur Fagge and his Royal Choral Society, Muriel and Cicely sang with Gregory Hast and Kennerley Rumford. "Commendable" was the reaction.
She began 1905 with her third and final visit to America. Everyone wanted to hear her sing
Sea Pictures
and she obliged at venues in eastern US cities under conductor Walter Gericke. That autumn at Worcester, she was a pillar first on 12 September in
Gerontius
and two days later in
The Apostles
with Coates, Albani, Baker and Plunket Greene.
As is apparent, she had been busy at concerts in London, other larger English cities and abroad. In her travels, she had met a rising musical personage, Ludovico Goetz, and in 1906 they married. In due course, Anthony was born. In her new status, Muriel sang less, but of course, the Three Choirs Festival could not be missed. That year at Hereford she repeated both
Gerontius
and
Apostles
with Coates, Nicholls, Ffrangcon-Davies et al and, in between, Bach's
Mass in B Minor
with Albani, Coates and Higley.
Another important Elgar event loomed. At Birmingham's 42nd Triennial Festival on 2 October, she sang in
Elijah
and
The Apostles
, the latter conducted by Elgar. The next morning she joined Agnes Nicholls, John Coates, William Higley and the chorus as Elgar stepped up to conduct
The Kingdom
, his final oratorio. In continuing his tale of the Apostles and the establishment of the church in Jerusalem with Mary Magdalene a consoling presence throughout, Elgar was moved to new heights of inspiration by the famous soliloquy in anticipation of Muriel's interpretation. To conclude, she sang the first English performance of a solo cantata by Christian Ritter, a German composer of the 18th century.
Absent in 1907, presumably to attend her new-born son, Muriel re-appeared in Birmingham the following September to sing in Verdi's
Requiem
and Mendelssohn's
Elijah
with a fast rising John McCormack, Aino Ackté and Clarence Whitehill, Wood conducting. A second event involved Wood, as Pauline Donalda reported (The Record Collector, November. Vol. 10), "I also sang in the
St. Matthew Passion
; a performance memorable for me for Muriel Foster, the great English contralto, who came out of retirement to sing in this Bach production."
After that, it was more champagne and roses until she fell ill, seriously enough to cause a vocal crisis and a total withdrawal from singing. In time, she recovered, acquiring new powers of interpretation. But she chose venues with care, memorials and special occasions, events involving Elgar's music and when she simply needed time with her fans.
August Jaeger, Elgar's close friend, and a fervent Foster admirer from the outset, had written to Elgar on 23 October 1903, four months after the London premiere of
Gerontius
, to ask, "How is Muriel the gorgeous?" He had recognized Muriel's significance to the Elgar saga. But now Jaeger was desperately ill, and finally he lost his battle with tuberculosis. Elgar decided to mark his passing with a concert of music by the English composers he served so well. On 24 January 1910, Elgar, Parry, Walford Davies and Coleridge-Taylor, each led their own works. The gorgeous one said her own "bon voyage" with Brahms "
Alto Rhapsody
" aided by the Men of the Alexandra Palace Choral Society.
Helping Albani bid adieu
When Emma Albani presented her Farewell Concert at the Birmingham Town Hall on 22 February 1911, she invited Muriel, Gregory Hast and Peter Dawson to share the moment. Robert J. Buckley effused over the star and about Muriel. "Miss Muriel Foster, who had a tremendous reception, sang Schubert's `
Erl-King
' with superb voice and perfect art; once more one recognised the irreparable loss to English music consequent on her retirement, when at the height of her powers, from the concert-platform."
Others agreed. "Miss Muriel Foster, whose voice has preserved nearly all its old glory, sang Schubert's `
Erl-King
', Schumann's "
Du bist, wie eine Blume
", and some minor things, the titles and composers of which are unknown to me. Lieder singing never showed Miss Foster at her very best; her voice, beautiful as it is, has too little variety of colour for that. In the Schubert ballad, the `
Erl-King
' was only imperfectly suggested by a pianissimo; and the turning on of something like the full power of her voice for the child's lines had the curious effect of making him seem much bigger and older than the Erl-King himself. But both here and in the Schumann the beauty of Miss Foster's voice was a rich compensation for anything that may have been wanting on the descriptive or psychological side."
And "Her voice has greatly increased in the upper register. She sang Schubert's `
Erl-King
', accompanied by Miss Adele Verne, wrongly referred to as a duet. She made much of it, giving different expression and tone to the various voices. For an encore she sang Schumann's `
Du bist ure eine Blume
,' [sic] the other songs given by her being Henschel's `
No more
' and Harty's `
At sea
'". Obviously she had been missed.
She was part of another farewell of sorts in London on 30 March as Hans Richter, in failing health, gave a concert with the London Symphony Orchestra to celebrate the fiftieth anniversary of the British Musicians' Pension Fund. He conducted a vigorous
Enigma Variations
, his last; then Muriel once more rendered her familiar Angel's Farewell.
By this time, Muriel and Elgar were best of friends, both professionally and socially, often getting together in their respective homes. Bury reports that it was at the Goetzes that Elgar met Paderewski in June 1911, while that same year, when the Elgars moved to Severn House, Hampstead, the Goetzes presented them with a settee. That autumn as Elgar introduced his
Coronation March
at Worcester, Muriel was present to sing two of his
Sea Pictures
.
Manchester's musical faithful anticipated the upcoming Hallé Orchestra Pension Fund Concert on 21 March 1912 as another chance to see the legendary Richter in action. The day arrived but Richter did not; Michael Balling conducted in his place. "However Miss Muriel Foster's presence atoned for much" pleasing a packed house as Balling "proved he is a safe interpreter of the classics." As autumn leaves began to float down at Hereford, Muriel sang for the first time with orchestra two Elgar songs, "
The Torch
" and "
The River
". They brought down the curtain on her Three Choirs experience.
Earlier Elgar had begun work on
The Music Makers
, taking inspiration from Arthur O'Shaughnessy's poem. He poured in everything of his nature to create a choral singer's dream, with a contralto solo for his semi-retired friend. At the Birmingham Festival, on the afternoon of 1 October 1912, Wood led Mendelssohn's
Elijah
with Carrie Tubb, Clara Butt, John McCormack and Clarence Whitehill. After dinner, Elgar and Muriel premiered
The Music Makers
, Op. 69. A splendid day of music came to an end when Sibelius conducted the first performance in England of his Fourth Symphony.
The next evening Wood was back on the podium as Muriel, Aino Ackté, John McCormack and Clarence Whitehill gave a Verdi
Requiem
that in time would acquire a delicious notoriety. It was reported Elgar stormed into the green-room afterwards shouting, "That was the worst performance of the work I have ever heard!" When Madame Ackté asked to be introduced to him, the composer refused to see her, reducing the poor lady to tears. The next day he sent her a note of apology, upon the back of which she scrawled, "Dummy!" Yet, Wood in his auto-biography, described the performance as "the happiest and certainly the truest Italian rendering of Verdi's
Requiem
I ever directed ... I doubt whether I shall ever hear another quartet of singers who will let themselves go and dominate a whole performance as these four did." (7) Hmm!
That summer Muriel sang in a series of concerts at Queen's Hall with baritone Herbert Heyner and the London Symphony Orchestra, led in turn by Nikisch, Mengelberg and Harty. Then she uplifted Proms Concerts with the Queen's Hall Orchestra from 16 August until 25 October. During the first week of October at the Leeds Triennial Festival, she drew upon her talents to illuminate Hamilton Harty's
The Mystic Trumpeter
, a new work based on a poem by Walt Whitman.
A regular at Royal Philharmonic Orchestral Concerts since 1904, Muriel stood on 20 January 1914 to render "
Aus der Tiefe des Grames
" from
Achilleus
by Max Bruch. She returned with the Bruch during the season finale on 31 March under Mengelberg's direction. Afterwards she was awarded the Society's highly coveted Gold Medal. It would not go to a singer for thirty-nine years, the next recipient being another contralto, the wondrous Kathleen Ferrier.
That year on 13 May, as part of the Bach Festival in Oxford, a certain "Miss Hilda Foster" appeared at New College Chapel to sing Bach's "
Susser Trost
," for soprano, "admirably interpreted.. to the accompaniment of solo flute, oboi d'amore, and strings." That evening she "sang charmingly a group of four songs selected from the `
Geistliche Lieder
.'" Muriel's twin reborn? Not likely. (8)
As the country slipped into the cruellest of wars, many festivals closed. Like her colleagues, Muriel sang for war charities, including concerts organized by composer Isidore De Lara to help persons in the arts adversely affected by the conflict. In London during the summer of 1914, she joined Louise Edvina and Marguerite D'Alvarez at the Haymarket Theatre to start the series in style. Beecham spoke on "Art versus Charity" as De Lara persuaded his titled friends to lighten their wallets. By his count, he produced 1300 concerts with Muriel appearing in her share. (9)
In 1916, Muriel asked Elgar to make a special arrangement of a song by Handel so she could sing it at an upcoming concert. On 23 March, Elgar tackled his task. She arrived at Severn three days later to receive it, expressing delight with his masterly effort. As she left, she met Charles Mott, his wife and child and others, just arriving. She encountered the ill-fated baritone again that year on 23 November in Manchester when, with tenor Gervase Elwes, they gave another
Gerontius
with Elgar conducting.
When Elgar asked her to help whip up interest in his ballet
The Sanguine Fan
, she agreed. But, at a Variety Matinee at the Palace Theatre on 22 May 1917, his graceful tunes and her `
Farewell
' by Tosti and Bridge's `
Love went a-riding
' were simply lost amidst the welter of sound and activity. At least, the concert benefited the War Emergency Fund of the Church of England Waifs and Strays Society.
That summer, she joined twenty-one others in afternoon concerts at the Albert Hall with the Royal Choral Society under conductor Sir Frederick Bridge. They presented
Elijah
, Verdi's
Requiem
and
The Dream of Gerontius
and Muriel may have taken part, but perhaps she was content to offer songs and ballads. For Landon Ronald's own series each Sunday afternoon at Royal Albert Hall, vocals were the domain of a quintet of low-voiced lovelies, Clara Butt, Marguerite D'Alvarez, Kirkby Lunn, Olga Haley and Muriel Foster.
Her work was not lost on The Musical Times: "Vocal recitals by Miss Muriel Foster are events that are too rare. She is one of the elect few. It was gratifying to find that she was in splendid voice and full of vitality on the occasion of her appearance on 30 November 1917 in Wigmore Hall. The programme of course was an exceptionally good one." She began with two airs by Bach, added four Elizabethan songs, arranged by Keel, and then Chausson's
Chanson Perpetuelle
, op. 37. assisted by The Belgian String Quartet. "Perhaps the `big' style reveals Miss Foster at her best, but there were not lacking moments of lightness and grace."
For her English group, she added:
I am like a Remnant of a Cloud
;
The Sleep that Flits on Baby's Eyes
;
Fog Wraith
.. all by John Alden Carpenter;
Sea Fever
and
The Song of Autolveus
.. John Ireland;
The Stranger's Song
... Balfour Gardiner.
" For her second recital, given on 14 December 1917, the programme was entirely English, comprehending songs by John Ireland (a new vocal rhapsody, the words by Harold Munro, was a remarkable item), Roger Quilter, Janet Hamilton, Purcell, Blow, Frank Bridge, Ruby Holland and Landon Ronald. Again we record the depth and breadth of Miss Foster's interpretations." (10)
Muriel in a military setting? Yes, it happened at Queen's Hall on 31 January 1918 at a special Jubilee concert for Major J. Mackenzie Rogan. His Band of The Coldstream Guards supplied the music and sabre-stirring effects. After
Carillon
, Muriel sang "Where Corals Lie" and "The Swimmer" from
Sea Pictures
, re-scored by Rogan especially for this concert. Also featured was "
Ho, Jolly Jenkin
" from Sullivan's
Ivanhoe
sung by Thorpe Bates and music by Edward German, Frederic Cowen, Alexander Mackenzie, Eric Coates and Rogan himself. A national subscription enabled Arthur Fagge and Mackenzie to present a healthy cheque to the good Major.
She continued to mix professional music-making with social high jinks. At a recital on 27 February, she pulled out all stops, bringing her broad, warm style and splendid voice to bear on many fine songs, three by Debussy, `
Ballades de François Villon
', very strikingly performed. In the summer, she was back with Ronald at Royal Albert Hall. On 15 October, she was amongst a select party Elgar invited to Severn House to preview his Violin Sonata. Later that month, Elgar on the cymbals and Muriel with Myra Hess portraying a nightingale, gave a unique performance in Queen's Hall of Haydn's
Toy Symphony
in aid of the Red Cross.
At Wigmore Hall on 2 May 1919, she helped give a heartfelt send-off to the late Lieut-Commander F. S. Kelly, a capable and earnest musician from Oxford with a wide reputation as pianist and composer. She was joined by Leonard Borwick, M. Fleury (flautist) and the Queen's Hall Small Orchestra under Frank Bridge. Kelly's music dominated, notably his
Elegy
for String Orchestra and Harp in memory of Rupert Brooke. Then, over a ten week season, beginning on 16 August, she again brightened Proms Concerts with the Royal Choral Society.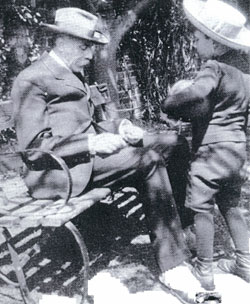 Although Elgar wrote music for Muriel to sing and had arranged songs for her, oddly enough he had never dedicated any music to her. As early as 1903, she had requested something special to sing in America. He did come close subsequently with two dedications: in 1909 "
A child at sleep
" for her son Anthony and in 1913 "
Carissima
for small orchestra" for her sister Winifred Stephens. That same year, according to Michael Kennedy and reported by Bury, Elgar began framing for her a scena (
Callicles
) to a text by Matthew Arnold. Nothing came of the effort. Their close ties continued until Alice Elgar's passing.
Muriel was last outside the family to visit the dying Alice on 25 March 1920. Afterwards, Elgar spoke of the affectionate feeling the two shared. "She always called Alice, `The little wren.' Alice was the glue that held this little group together and when she was gone Elgar and Muriel drifted apart. He abandoned many of his previous associations; she retired from singing to spend time with family and friends and perhaps do a spot of teaching.
Finally, Landon Ronald in 1922: "
A little winding road
" which Melba had made famous as an encore. "It is a song (one of a cycle called '
Four Songs of the Hill'
') which has been a great selling success, and the artist who first sang the complete cycle was that exquisite singer (who has now retired) Miss Muriel Foster." (11)
It is amazing to think this artist sang so much music that was either totally new, or new to her particular audience. In addition to Elgar, Beethoven, Verdi, Mendelssohn, Bach and Dvořák, she never neglected English contemporaries like Stanford, Parry, Coleridge-Taylor and Walford Davies.
For Muriel, ever the serious, quintessential oratorio and concert singer, the greasepaint and stage antics of opera held little appeal; she probably regarded it all as silly nonsense. Similarly she avoided the recording horn, making no records of Elgar's music, nor of anyone else's. Why we'll never know. Outside the research by David Bury for the Elgar Society, just memories and a few photographs remain.
Hopefully this pooling of information will add to the memory pile. In the pantheon of great singers who helped English composers introduce their music, none is more important than Muriel Foster. Her time on earth ended in London two days before Christmas in 1937.
©
Charles A Hooey