The Night The Camels Came
by Charles A. Hooey
It seems incredible that fourteen of the greatest operas ever written popped up in wintry Winnipeg, capital city of Manitoba, Canada, nearly a century ago. Leading off was Verdi's Aida in a production that fairly reeked of ancient Egypt, much to the delight of all in the Walker Theatre that Monday, the second of February 1914. The instigator of this magic was Irishman Thomas Quinlan (pictured), once Thomas Beecham's right hand in similar endeavours.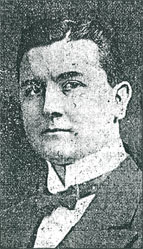 Quinlan unveiled a rostrum of fine singers, mostly British, a few Americans, even a token Canadian, and two superb conductors to inspire them. Five nights earlier, the Walker had rocked to a pivotal suffragette rally; now Verdi, Wagner et al held the stage with a different form of excitement…

That first night, Quinlan introduced five stalwarts who would return again and again as the series unfolded. As the slave Aida, comely US-born Jeanne Brola was favorably greeted; she was "trained to take the high notes easily and with notable clearness and purity of tone." The best impression, however, was made by Edna Thornton as Amneris (pictured), her "high contralto of decidedly pleasing quality, ringing full, strong and clear in the higher notes." As Radames, Maurice d'Oisly was suitably statuesque and heroic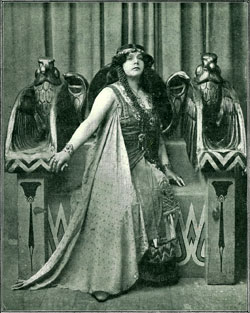 while "emotional intensity marked the singing and acting of W. J. Samuell" as Amonasro. Tullio Voghera led an "orchestra, already of imposing proportions, made still larger by the addition of the regular musicians of the Walker. Overall they made "gorgeous stage pictures (that) were a feast to the eye." It is worth noting this production impressed the Khedive of Egypt so much he urged Quinlan to stage it on the banks of the Nile, as Verdi had for his predecessor.

Quinlan's British Opera Company had been on the move for months, playing first in South Africa, then Australia; now, at last, they were going home through Canada. They dropped anchor in Vancouver on 13th January and soon were shaking local rafters, somehow packing nine performances into five days. Then to travel east, it was "necessary to charter from the CPR two standard coaches, four tourist cars, two diners, two luggage vans and nine baggage cars. Two special trains coast to coast represented the greatest touring opera company in the world." They traversed the Rocky Mountains and foothills, alighting briefly in Alberta to dispense their wares, before rattling over snow-swept prairies to "The Gateway to the West" and home to 200,000 souls.

Winnipeg could trace its origins to the fur trade when trappers would paddle birch bark canoes laden with precious cargo to the junction of the Red and Assiniboine Rivers. Here, a tiny trading post sprang up, drawing its name from the Cree Indian words meaning "muddy waters". Winnipeg remained so, a little out-of-the-way outpost of some 1400, until the Canadian Pacific Railway burst upon the scene late in the 1800s, bringing settlers, a trickle at first, then a torrent. It was boom time, truly! "We'll be the Chicago of the North!" was the oft-heard cry. In 1907 showman Corliss Walker gambled by erecting an ornate emporium he fondly viewed as "Canada's finest theatre."

To this stage, Quinlan had come. With the Great War still six months distant, no embargo against the staging of Wagner's operas existed, so he did not disappoint. He mounted The Flying Dutchman, Lohengrin, Tannhäuser and a superb Mastersingers along with Puccini's Bohème, Tosca, Madama Butterfly and The Girl of the Golden West, Verdi's Rigoletto plus Aida and French operas Louise, Faust, Samson and Delilah and The Tales of Hoffmann, the latter pair being given twice. It was a veritable feast for opera fanciers!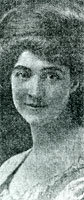 Richard Eckhold, the other conductor, appeared on Tuesday as the Company revealed its strength. Only the bass who sang Ramphis in Aida appeared in Faust. "William Anderson's acting revealed the suavity, demoniacal cunning and gloating wickedness of Méphistophélès ... and his rich and resonant bass-baritone voice was continually heard with much pleasure. Evelyn Parnell (pictured), an American soprano who had been singing at the Boston Opera, was especially engaged to sing in Winnipeg. She was related to the famous Irish leader and had sung once previously with Quinlan in Dublin as Violetta in La Traviata. Her local debut as Marguerite may be summed up as being replete with a natural grace and marked by an artistic intelligence that made itself felt in every scene." She was also to sing Mimi but Felice Lyne appeared instead.

"Spencer Thomas acted the part of Faust acceptably and sang with an appealing quality of tone when he did not force his voice, which is a genuine tenor." In 1906, while wrapping up his studies at London's Royal College of Music, he sang Captain Trevor in Stanford's Shamus O'Brien as a sort of prelude to his career. Graham Marr made his presence felt as Valentine with his bright, rich and powerful high baritone.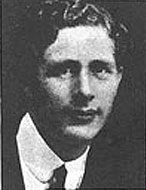 Thomas returned for the Wednesday matinee as "the handsome Hoffmann with the golden voice and gallant manners. It is in the second episode, perhaps, that one enjoys him most. Here it is that Edna Thornton demonstrates to capacity, as Giulietta, the glorious melody of her lovely high contralto, and it is also in this love affair that W. J. Samuell (pictured) as Dapertutto delights the audience with the lusty force of his splendid baritone. His duet with Mr. Thomas was a marvel of vigorous harmony." As Olympia, petite Felice Lyne (pictured below) "in her little baby-girl dress, her dainty, childish features and consistently immobile pose gave the automaton its essential quaint charm." Alice Prowse appeared in the third 'tale' "her soft, restrained soprano eminently suiting the role of the consumptive Antonia." As Coppelius and later as Dr. Mirakel, Irish basso Charles Magrath did notable work.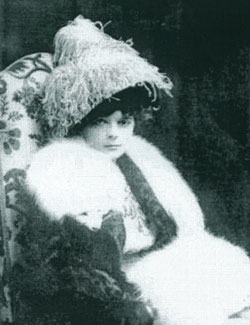 That evening for the first time in Canada, the Paris version of Tannhäuser was given with legendary recording star soprano Perceval Allen as Elisabeth, proving she "has the imposing physique of the typical prima donna and a voice that is brilliant, clear, and of sufficient power. Her singing and acting showed that she felt the emotion that naturally belongs to her role and in every way she had excellent success." With his robust voice, Francis Costa made much of the title part "with an earnestness and an evidence of understanding that carried complete conviction." Robert Parker's Wolfram displayed a voice that is clear and powerful with a quality that is especially pleasing when he sings in subdued style. And "Gladys Ancrum made a graceful Venus, and she acted the part with a persuasive power that any man would find hard to resist."

A lavish setting that cost Quinlan an extra $2000 came next. "As Louise, Jeanne Brola made excellent use of her voice of liquid purity." Maurice d'Oisly played the part of the seductive lover satisfactorily, though not with overflowing fervour. Edna Thornton "was admirable from start to finish, filling the role of the ill-tempered mother to perfection," while in the last act she showed the power of passionate utterance when required. "Complete satisfaction was given by Samuell as the father. He has feeling in abundance, and he sings with good quality and much power." The orchestra played admirably under Signor Voghera. Especially pleasing was Act 3 at the dressmaker's where Gladys Ancrum sang with spirit and fine vocal effect.

On Friday, in The Flying Dutchman, the dominating figure was Robert Parker..."in his quiet and respectful appeal to Senta his singing was notable for its very agreeable vocal quality. In the duet and trio that followed the music rose to a thrilling climax that was simply irresistible. Here the glory was shared with Perceval Allen and William Anderson. ... Madame Allen's brilliant and powerful voice had good opportunities and she took full advantage of them all." The always pleasing tenor voice of d'Oisly was effective in the role of Erik, while Edith Clegg gave value as Senta's nurse.

Edna Thornton had been a standout at Covent Garden for years. Now 39 years old and at her peak, she could just as easily have been singing on the Metropolitan Opera stage in New York. So why was she in Winnipeg? It must have been a fascination for travel as she had been with Quinlan since he began world venturing in 1912. After Capetown and Sydney, she may have found little to like in rough and ready Winnipeg but at least, as she traipsed the world over, many more were able to enjoy her glorious voice.

At the Saturday matinee she sang her most famous role, Delilah in Saint-Saens' opera... "splendid as was Edna Thornton as Giulietta, satisfying and thorough as the mother of Louise, as Delilah, she reaches a pitch of excellence where mere words of praise are banal and inept - where clapping was incongruous. One longed for some quietly artistic method of conveying to her one's gratitude. Those who heard her sing `Softly awakes my heart' will remember the glory of her voice as long as they live. Gowned in a decolette glistening white, a garland of roses passing from waist to shoulder, she was a vividly seductive Delilah, consummately effective in every pose and gesture."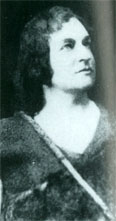 Francis Costa (pictured) "was entirely satisfying as Samson. Roughly garbed, brawny arms bared, his hair and beard uncut, he looked indeed the man, valiant and fearless in war, gentle and simple in peace. His impassioned singing never failed to win the audience's sympathy. Graham Marr's vibrant, powerful basso added to his imposing physique, also eminently suited the role of the strenuous High Priest of Gaza."

Next, wholly new to the city, La Tosca enabled "Madame Brola to rise to the height of her ability. Love and hate could hardly find situations more conducive to passionate expression, and the young singer, putting herself unreservedly into the role, acted and sang with the most thrilling effect. As Cavaradossi, Mr. d'Oisly also put a very impressive amount of energy into his part. The part of Scarpia fell to Mr. Samuell who made a very pronounced success of all phases of his role. All distinguished themselves, as did conductor Tullio Voghera, who was recalled with the singers to accept a tribute that probably surpassed in duration anything of the kind during the week."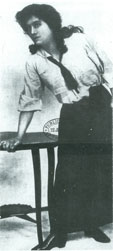 Brola led off Week Two in The Girl of the Golden West, her Minnie achieving "a splendid success... Her beautiful voice made its usual excellent impression. It is so clear that it could be heard distinctly above the din made by the combined male voices and the orchestra in the last act. Robert Parker cut an imposing figure as the Sheriff and both his singing and his acting were of a high order. The pleasing tenor of Spencer Thomas was in good condition and his impersonation of Johnson was all that could be desired." In fact, the cast approximated that which elicited heartfelt praise and gratitude from the composer when he heard them in England.

In Rigoletto, Felice Lyne and Samuell teamed to score "a veritable triumph, the former by her exquisitely beautiful singing, the latter by his magnificent impersonation of the ill-fated jester. Miss Lyne's delightfully fresh, sweet, and clear voice is of the naturally high, flexible coloratura type, and her management of it is not far from perfect...she can sing a trill that is a real trill, not merely a shake. Even the brilliant high E with which she concluded her vocal flight in Act 2 seemed to be taken with ease, and held unwaveringly to the pitch."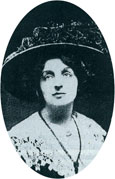 Samuell's jester showed his mettle, "his haggard, grief-stricken, face and his agonized entreaties in the second act ought to have drawn compassion from 'brassy bosoms and rough hearts of flint' and the paroxysm of grief, with which he brought the action of the drama to an end, was affecting in the extreme ... Mr. d'Oisly was a manly Duke with a bonhommie of manner that accorded properly with his role's ongoing propensities. He sang 'La donna e mobile' with such effect that an encore was demanded but not responded to. Robert Veevers, in voice, manner and physique, did justice to the part of the hireling assassin." Finally, Miss Clegg (pictured) sang and acted pleasingly as Maddalena.

For the gathering of Puccini's beloved Bohemians, a matinee setting should have seemed ideal. Miss Lyne's acting was a surprise. "Delightful she was as Gilda, but could she enact the consumptive character of Mimi? She did with a fine sense of its possibilities and delved deeper than that, right down into the heart of the role. As Rudolph, Maurice d'Oisly was in splendid fettle, and when he is thus, his audiences go out to meet him halfway. Of course, Samuell was good as Marcel; so was Alice Prowse as Musetta, "gaudily dressed in navy and green, which made a spirited contrast to her gentle friend, and obviated any morbidness."

" Lohengrin was grand!" The Winnipeg Tribune exclaimed in its review of Wednesday evening's endeavor. Again Edna Thornton led the way in kudos for her malevolent Ortrud but it was clear "the singing and acting of Jeanne Brola as Elsa was a work of art. Her portrayal held the note of pure womenhood which counts for much, and aided by the artistic use of a well-trained soprano, sang the Wagnerian music with impassioned fervour. As Lohengrin, Spencer Thomas was in capital voice, his assumption of the role was correspondingly satisfactory...He gradually warmed for the glorious duet with Elsa in the bridal chamber, his lyric tenor ringing out high notes to splendid effect; and with Miss Brola's finished vocalism was so much to the liking of the audience that they had to respond to several curtain calls. Mr. Thomas was also deeply impressive in the final scene in which he takes his departure."

" The soprano's mildly impassioned acting accorded well with a sensible conception of the character of Elsa, which contrasts very strongly with that of the passionately malicious Ortrud...The role is not calculated to arouse sympathy, but Edna Thornton certainly made it a means of appeal to the admiration of the audience...even when the text obliged her to keep silent..." With Parker singing Telramund, this character assumed a deeper significance.

On Thursday, 12th February, in the second Tales of Hoffmann veteran E. C. Hedmondt sang the poet's role with the others much the same, presumably securing a similar result.

Mastersingers was deemed the finest, entailing as it did the services of almost the full company. Charles Wheeler of the Tribune called it "Superb!...it will linger long in the memories of every soul present." Chief vocal honours belonged to Robert Parker, whose "impersonation was as clear cut as can be with a noble bass voice to light the character. Infinitely sympathetic in the first act, his histrionic ability was put to virile use in the second act in that long soliloquay [sic], a most artistic deliverance, and his scene with Beckmesser overflowed with quiet humor. Mr. Parker's monologues were at once tender, dignified and commanding." Spencer Thomas's tenor was heard to greatest advantage in the last act in which he wins Eva's hand in marriage by singing the Prize Song. Eva in the hands of Jeanne Brola was sweet simplicity itself. The part of David, the apprentice, was made more than usually prominent by tenor Maurice d'Oisly whose fun-making propensities were very acceptable. Sydney Russell as Beckmesser properly made the character vain and silly as Walther's rival for the hand of Eva, contrasting vividly with his more serious confreres." Quinlan smiled in contentment as "thunderous volleys of applause rolled through the spacious auditorium."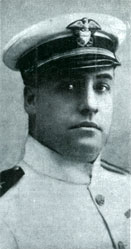 It was time to exit, and he did in style. In the Saturday matinee Madama Butterfly, Jeanne Brola had ample chances to shine, while a second Samson and Delilah wrapped things up that evening. To see Puccini's masterwork, the audience filled the theatre and found absolutely nothing to criticize. "It was a brilliant success! Brola's singing of `One bright day' was one of the memorable features of her thoroughly artistic and exceedingly impressive presentation. Mr. d'Oisly (pictured) had good success in the role of Pinkerton, his singing having its usual effect. Mr. Samuell made a sympathetic consul and Mr. Russell acted effectively the part of the marriage broker. Mabel Dennis the faithful servant was very well liked."

Not all sixteen performances played to capacity, primarily as Winnipeg's moneyed folk expressed little interest…it seems they were too busy chasing more dollars, thus leaving many $4.00 main floor seats empty. In contrast, the balconies were usually jammed, seat holders gladly parting with the princely sum of $1.50. "In the balcony and gallery are our real music lovers, men and women of refinement and culture, professional men and teachers, stenographers, and others not blessed with too much money..." and likely a goodly number being immigrants who knew their opera well. "Canadian" Hedmondt, was born in the U.S. but raised in Montreal.

That city became Quinlan's final stop. Two weeks of a planned four sufficed; disgusted, he threw in the towel and headed home. Not surprisingly, opera in English had failed to inspire Quebecers while elsewhere its reception was only lukewarm. Quinlan fired off a parting shot: "Canada is not yet ripe for extended periods of grand opera." Amongst those unready communities, no doubt he included the fair prairie city. But, in fact, the musical faithful in Winnipeg owed him a great deal.

Perhaps he had been overly optimistic. When he first stepped onto Canadian soil, he had made his intentions known to the Vancouver News Advisor. "Two years ago there were those who did not hesitate to tell me that my idea of touring the dominions beyond the seas with grand opera was a quixotic enterprise, with absolutely no chance of artistic or financial success. I, however, visited Africa and Australia and returned home to England, having broken all records. And I venture to think having done some little service in raising the musical standards of both those vast parts of the British Empire. My great hope is that I may be enabled to return next year to present the entire Ring of the Nibelung ..." In the war's aftermath, times were forever changed and there would be no more extravagant operatic tours like this for the adventurous Thomas Quinlan. For what he did achieve, he deserves a hearty Bravo!

Years later on the eve of the Second World War, Edna Thornton returned to Winnipeg to visit her sister, Mrs. Alec Weir. When hostilities erupted, private sea travel ceased. Stranded, Edna did volunteer work for the Canadian Red Cross until 1945, when she was finally able to book passage home.

And what of the Walker? It remains in use, the stairs to the gods as narrow and steep, killers still to venerable joints and muscles. After many years as a movie house, it has reverted to its original status as home to live events. And while never the distribution giant envisaged by early residents...other centres in the West flourished too... Winnipeg did well enough. Today it is a multi-cultural mecca and, as a place to live, the best-kept secret in Canada.

Recordings
If we could only hear these splendid artists today! Surprisingly we can in many instances, but only in their original 78 rpm format or cylinder, if of course they can be found.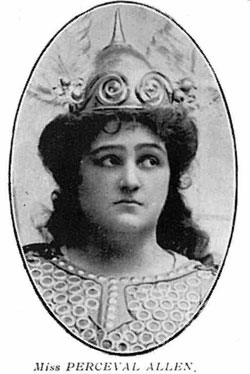 Sensational as Edna Thornton was, she reigned too as a prolific recording artist. From opera, where she was ever active, she put on disc arias from Samson and Delilah, Faust, Carmen, Lucrezia Borgia, Orfeo, the quartet from Rigoletto, "O terra addio" from Aida with Florence Austral and Miquel Fleta and from Il Trovatore three versions of "Home to our mountains" with different tenors: John Harrison, Walter Hyde and Ernest Pike. She also left mementos of her oratorio by Handel, Mendelssohn, Stainer and Sullivan together with the low-voiced ladies in five Gilbert & Sullivan operas, landmark recordings all made by HMV between 1917 and 1921. Three years her senior, Maud Perceval Allen sang Brünnhilde in the famed English Ring at Covent Garden of 1908. Peter Cornelius as Siegfried joined her in recording a scene from Twilight of the Gods. Surprisingly, she also recorded an aria from Elektra and much oratorio and songs, many of which, as well as Edna's, were beloved by the people. Now they are unfashionable, trashed at every opportunity by snobbish writers, but to lovers of great singing they are eagerly sought and cherished. Together they recorded the Barcarolle from The Tales of Hoffmann.

Masterful in smaller roles in Winnipeg, Edith Clegg was an early elite artist for The Gramophone Company, making about twenty 7" Berliners, all songs, at the Maiden Lane studio in London in October 1898. In 1982, EMI included her recording (in German) of Schubert's "Ave Maria' in its 8 LP set of Schubert Lieder on Record 1898-1952. For the phonograph she also sang in concerted items, including a trio from Maritana with Maurice d'Oisly and baritone Frederick Ranalow and Rigoletto quartet with Ranalow, d'Oisly and his bride-to-be, Rosina Buckman.

Tenor Maurice d'Oisly recorded the Faust Trio with Buckman and Ranalow along with famous excerpts from Elgar's Dream of Gerontius with Clara Butt, although his part is brief. This is available on an Elgar Society CD. He also recorded from La Bohème "Your tiny hand is frozen" and "When the stars were shining" from Tosca. Incidentally Maurice, who was born in Tunbridge Wells, England, possessed a surname that is often misspelled. As his actual signature attests, his preferred spelling was "d'Oisly."

One of the most successful in Winnipeg was Welsh artist William Samuell, who understandably came home exhilarated, a young baritone on the rise with a nifty recording contract tucked in his pocket. A few discs made in 1915 offer truly inspired singing and are worth a determined search: appropriately Dapertutto's Mirror Song from Tales of Hoffmann, the Queen Mab aria from Romeo and Juliet, Hérodiade's "Vision fugitive," a Rigoletto scene: "Dear child" and "Gilda, Gilda" with Nora d'Argel and three songs, "There's a hill by the sea," "Sincerity" and "Friendship," the latter duo with Miss d'Argel. Sadly, in less than two years, Samuell would succumb to typhoid.

Of the Americans, Jeanne Brola made a few discs - I know of three: "Robin Adair" by Keppel, Balfe's "I Dwelt in Marble Halls," and yes, "One bright day" from Madama Butterfly. Felice Lyne and Graham Marr both made a few sides for American Columbia. Her four, produced in 1915, include "Caro nome" from Rigoletto and three songs. His from 1916 include four songs and two duets (one of them, the Pearlfishers warhorse) with tenor James Herrod, also four songs in 1917 for the Lyrophone label. Robert K. Parker, who was destined for great things in British opera, seems to survive only in English Columbia's original cast recording of Messager's Monsieur Beaucaire, made in London in 1919. He sings a pair of trios, one with the show's star, Maggie Teyte.

Finally, the voice of Franz Costa ("Francis" in Winnipeg), lives on in a single two-minute cylinder made in Berlin in 1906. He sings "Siegmund heiss'ich" from Die Walküre.

Information sources
One scorching day in August I visited Winnipeg's Centennial Library where Sandra Pomes-Bohay kindly unlocked the secrets of the Manitoba Free Press and Winnipeg Tribune newspapers. Quotations in this article stem from these pages. The late Jim McPherson provided helpful recording detail.

Published in Hillandale News, October 2001