paid for
advertisements

<!- Forgotten to FEb 2023-->
---
100th birthday of Mieczyslaw Weinberg on December 8, 2019.
Renate Eggbrecht has recorded all 3 violin Sonatas
All Troubadisc reviews
FOGHORN Classics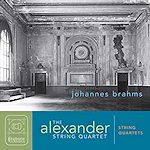 Brahms String Quartets

All Foghorn Reviews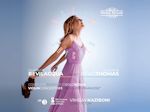 Clarissa Bevilacqua plays
Augusta Read Thomas
all Nimbus reviews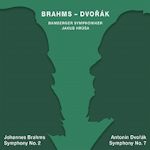 Brahms 2 Dvorak 7
all tudor reviews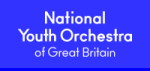 Follow us on Twitter
Editorial Board
MusicWeb International
Founding Editor
Rob Barnett
Editor in Chief
John Quinn
Contributing Editor
Ralph Moore
Webmaster
David Barker
Postmaster
Jonathan Woolf
MusicWeb Founder
Len Mullenger
Discs for review may be sent to:
Jonathan Woolf
76 Lushes Road
Loughton
Essex IG10 3QB
United Kingdom

jonathan_woolf@yahoo.co.uk
---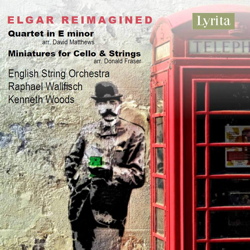 Support us financially by purchasing from
Sir Edward ELGAR (1857-1934)
Elgar Reimagined
String Quartet in E minor, Op 83 (arr. David Matthews) [28:44]
Miniatures for Cello and strings arr. Donald Fraser
Chanson de Matin Op 15 No 2 [3:08]
Chanson de Nuit Op 15 No 1 [4:05]
'The Wild Bears' (Wand of Youth Suite No 2) [2:39]
'Nimrod' ('Enigma' Variations, Op 36) [3:52]
Romance, Op 62 [5:56]
Sospiri, Op 70 [4:49]
Mazurka, Op 10 no 1 [3:28]
Pleading, Op 48 [3:07]
In Moonlight [3:16]
Salut d'Amour, op 12 [3:05]
Adieu [2:33]
Raphael Wallfisch (cello), English Symphony Orchestra / Kenneth Woods
rec. 23 September 2020 (Quartet), 9 October 2020 (Miniatures), Wyastone Concert Hall, Monmouth, UK
LYRITA SRCD 394 [69:27]


During the extended period of Covid restrictions in the UK, Kenneth Woods and the English Symphony Orchestra (or, in this instance, the English String Orchestra) enterprisingly embraced digital technology and performed a good number of concerts online. I covered some of them for Seen and Heard International and found them consistently excellent. One such was a short concert in which they performed David Matthews' arrangement for string orchestra of Elgar's String Quartet (review). I presume that the performance included on this CD is the self-same performance. Though the arrangement was premiered back in 2010, I hadn't heard it before seeing that streamed performance. In fact, David Matthews explains in a booklet note that he orchestrated the slow movement of the Quartet as far back as 2002, expanding it later into an arrangement of the whole work.

The performance I saw online, and which I assume is on this CD, used, by my count, 14 violins, four violas, four cellos and two double basses. David Matthews comments that in a few places he has "thickened" the upper string parts. I think that the use of double basses works very well; it strengthens the bass line to balance the increased number of upper strings but not in such a way that the textures ever sound excessively heavy. At one or two points in the first movement and again towards the end of the second movement Matthews has deliberately reduced the scoring back to the four instruments heard in Elgar's original.

I very much like the extra tonal richness that we hear in the first movement and I also admire the strong sense of Elgarian style that Kenneth Woods demonstrates. The music-making has excellent energy as the movement progresses and becomes more turbulent. The central movement is marked Piacevole (poco andante) and I think that Woods paces the music in an ideal fashion; he brings out the wistfulness but he also imparts the necessary flow. Towards the end, where Matthews "retreats" to scoring for just four instruments, the contrast between that texture and the sound of the fuller ensemble to which we've become accustomed is most effective. The concluding movement is full of drive and vitality; the very vigorous ending comes off particularly well.

I was convinced by David Matthews' work on the Elgar Quartet the first time I heard it. Re-visiting it now in this excellent audio version has reinforced my admiration. Elgar's Op 83 is a fine work in its own right but David Matthews has shown it in a new – and faithful – light; thereby, I hope, he has expanded its audience. This arrangement should take its place in the string orchestra repertoire. I commented in my review of the streamed performance that I felt Kenneth Woods had elected to use just the right number of string players. With these forces he demonstrated that Matthews has made the Quartet into a bigger piece but without losing sight of the spirit of the original. I stand by that judgement.

Donald Fraser has developed something of a speciality in reimagining Elgar's music for different forces. For example, he orchestrated the Piano Quintet a while ago and that arrangement has been recorded by Kenneth Woods and the ESO. I've never heard that orchestration, though the CD was reviewed by my MusicWeb International colleague Gwyn Parry-Jones. That same disc included Fraser's arrangement for chorus and orchestra of the solo song cycle Sea Pictures. There's a link with Fraser's version of Sea Pictures and the arrangements of pieces that he's subsequently made for Raphael Wallfisch. Apparently, in 2019 Wallfisch joined the ESO and Kenneth Woods to give the 100th anniversary performance of the Elgar Cello Concerto under the auspices of the Elgar Society. It was on that occasion that Wallfisch heard the choral version of Sea Pictures and that led him to suggest that Fraser should arrange some shorter Elgar pieces for cello and string orchestra. When I received the disc for review, I assumed that the pieces included here were intended as stand-alone arrangements, perhaps to be used as encores. However, in the booklet Kenneth Woods specifically refers to the pieces as an "eleven-movement suite". Whether one would wish to hear all of them together in concert I'm not entirely sure.

All of the arrangements are skilfully done and seem to me to be respectful of Elgar's originals. That said, I think some work better than others. In Chanson de Matin and Chanson de Nuit, the cello has the principal melody and the concept works as a kind of song without words. Romance is Elgar's short work for bassoon and orchestra with the solo part given to the cello. The only drawback – a slight one in this instance – is that one loses the colours of the non-stringed instruments that Elgar included in his original. The loss of orchestral colour is more grievous in 'Nimrod' where I very much missed the wider orchestral palette of Elgar's original. Despite the skills of the present performers, the main climax sounds somewhat diminished, shorn of brass, woodwind and percussion. In Moonlight is a version of the 'Canto popolare' from In the South.

'The Wild Bears' has a scurrying cello part with busy string accompaniment. I'm afraid it's no substitute for the full orchestral version. Rather more successful is the arrangement of Salut d'Amour, which is another example of the solo cello singing out the principal melody.

Raphael Wallfisch is predictably excellent in all these arrangements and he's very well supported by Kenneth Woods and his string ensemble. As you'll have gathered, I think these arrangements are a rather mixed bag. Some of them will make charming encores and it's good that they've been recorded in order to widen awareness of them. However, whereas the arrangement of the String Quartet will definitely draw me back – probably quite often – to this CD, Donald Fraser's arrangements don't hold the same appeal, though I stress that's a matter of subjective taste.

I think all these pieces are here receiving their recorded debuts. The present performers do them proud and the recorded sound is excellent.

John Quinn

Information received

I am grateful to our reader, Alan Cook, who has drawn my attention to a previous recording of the Matthews arrangement of the Elgar Quartet. Ben Palmer and the Orchestra of St Paul's recorded it in 2014 for SOMM; that disc was reviewed by my late colleague, Ian Lace.

---
| | |
| --- | --- |
| | |
Donate and keep us afloat
New Releases


<!- cpo end March 2023 --> all cpo reviews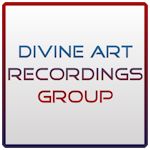 Click to see New Releases
Get 10% off using code musicweb10
All Divine Art reviews
<! apr 12 months Nov 22 - Oct 23 -->
Recordings of the Month
October 2022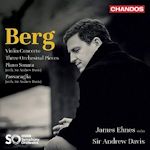 Violin Concerto Elmes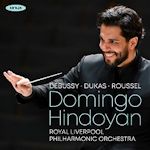 Debussy Jeux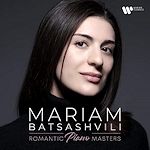 Romantic Piano Masters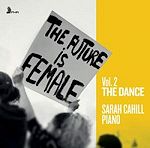 Volume 2 - The Dance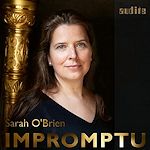 Complete Harp Impromptus
September 2022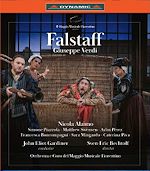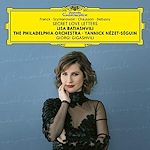 Secret Love Letters
Lisa Batiashvili