paid for
advertisements

---
100th birthday of Mieczyslaw Weinberg on December 8, 2019.
Renate Eggbrecht has recorded all 3 violin Sonatas
All Troubadisc reviews
FOGHORN Classics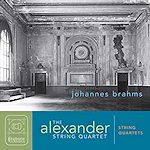 Brahms String Quartets

All Foghorn Reviews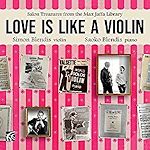 Salon Treasures from the Max Jaffa Library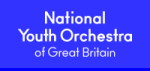 Follow us on Twitter
Editorial Board
MusicWeb International
Founding Editor
Rob Barnett
Editor in Chief
John Quinn
Contributing Editor
Ralph Moore
Seen & Heard
Editor Emeritus
Bill Kenny
MusicWeb Webmaster
David Barker
Postmaster
Jonathan Woolf
MusicWeb Founder
Len Mullenger
Discs for review may be sent to:
Jonathan Woolf
76 Lushes Road
Loughton
Essex IG10 3QB
United Kingdom

jonathan_woolf@yahoo.co.uk
---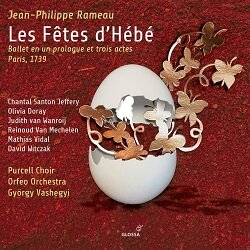 Support us financially by purchasing from
Jean-Philippe Rameau (1683-1764)
Les Fêtes d'Hébé (1739)
Hébé/Sapho/Une Bergère/Une Lacédémonienne, Chantal Santon Jeffrey (soprano); L'amour/Églé, Marie Perbost (soprano); Une Naïade/Iphise, Olivia Doray (soprano); Iphise, Judith van Wanroij (soprano); Momus/Un Ruisseau/Mercure, Reinoud Van Mechelen (tenor)
Purcell Choir
Orfeo Orchestra/György Vashegyi
rec. 2021, Béla Bartók National Concert Hall of Müpa, Budapest, Hungary
French libretto with English translation enclosed
Reviewed as downloaded from press preview
GLOSSA GCD924012 [3 CDs: 176]


Jean-Philippe Rameau, the leading French composer in the same generation as Bach and Handel, came late to opera. He was already fifty when he presented his first work in the genre, Hippolyte et Aricie in 1733. The year after he followed this up with Samson to a libretto by Voltaire. It was rehearsed but never performed and was subsequently lost. He was more successful with his next creation, Les Indes galantes in 1735. With this work he also created a new genre, the opéra-ballet, a combination of opera and ballet, somewhat in the following of Lully's works for Louis XIV half a century earlier. Dance was a vital interest for the king, and it propagated to the following generations. But he didn't follow this up immediately. Instead he wrote a tragédie en musique like Hippolyte et Aricie and Samson. This work, premiered on 24 October 1737, was Castor et Pollux, and it has been generally regarded as his masterwork. But less than two years later he was back again with his next opéra-ballet: Les Fêtes d'Hébé ou Les Talents Lyriques. In spite of an undistinguished libretto, it became one of Rameau's most popular operas and was reprised several times during the composer's lifetime.

In the first round it was played 70 times between 21 May 1739 and 21 January 1740. A first revival came in 1747 when Rameau made several changes. At the second revival, in 1756 and 1757, the score remained practically unchanged, but for the third and last revival in 1764, the prologue was cut and there were some other changes as well. The present recording contains the version of June 1739, integrating most of the changes from the three revivals. Added to this is the first version of act 2, The Music, as an appendix.

The work is in the form of a prologue and three self-contained acts loosely united through a common theme, in this case the lyric arts: Poetry, Music and Dance. The characters belong to ancient mythology and also historical persons from the sixth century BC. I've provided a brief outline of the stories after the review.

Rameau's music was by his contemporaries regarded as difficult, and one can in many places feel that he was ahead of his time. A brilliant example in this opera is the aria of the brook in the first act (CD 1 tr. 38). It is long, almost five minutes, and it shifts moods and intensity in a way that feels very modern. Otherwise the numerous arias are short, seldom more than a couple of minutes. Compared to Italian opera from the same period, Rameau's are simpler, often syllabic, free from coloratura and other decorations. There is no showiness, no space for individuality, and the difference between arias and recitatives is small. I don't mean to say that they are uninteresting – it's up to the singers to breathe life into the proceedings, which they do very well here. Still I find that it is the choral and instrumental scenes that carry the drama – and there are a lot of those scenes. The dance scenes are of course of great importance in an opéra-ballet, and there Rameau is in his element. He employs the traditional dances of the 18th century, but with his superb sense for orchestral colour he creates a kaleidoscope of aural nuances, combined with the rhythmic intensity. This can be enjoyed everywhere in this score, maybe best of all at the end of act 2 (CD 2 tr. 15-23). The choruses are also highly dramatic, try for instance in act 2 Marchons, commandez-nous (CD 2 tr. 5). The Purcell Choir and the Orfeo Orchestra are eminent, which I was able to establish some years ago when I reviewed a recording of Rameau's Les Indes galantes with the same forces and also a couple of the soloists on the present recording (review).

Those soloists were Chantal Santon-Jeffery and Reinoud Van Mechelen, who here appear in several roles. They are excellent, and I'll particularly point out Van Mechelen's reading of Mercure's aria near the end of act 3, L'objet qui règne dans mon âme (CD 2 tr. 54), a vocal highlight with, uniquely, lots of coloratura, expertly sung with great feeling. The other singers are also worthy contributors, but I must hand over a special garland to Judith van Wanroij, who sings Iphise in the first version of act 2 (CD 3). She has a large voice, vibrant, dramatic, beautiful and sings with great conviction and intensity. Stylistically she belongs to more recent times, but I can gladly be indulgent with that in view of the glorious impact she makes.

Admirers of Rameau, or baroque opera at large, can safely invest in this issue.

Göran Forsling

Other cast
Alcée/Eurilas/Tyrtée, David Witczak (baritone); Hymas/Tyrtée, Philippe Estèphe (baritone); Le Fleuve, Lóránt Najbauer (baritone); Palémon, Pierre Luigi Fabretti (oboe); Lycurgue, Mathias Vidal (tenor)

Synopsis
Prologue:
Hebe, the goddess of youth, comes down to Earth in search of happiness. She is followed by Momus, who doesn't want to separate from her. Together with Cupid and the Graces she goes to Paris on the banks of the River Seine to take part in festivities celebrating the arts.

Act One: The Poetry:
On the island of Lesbos, Sapho and Alcée are in love and want to marry, but king Hymas wants to prevent this and sends Alcée into exile. When the king is out hunting, Sapho arranges an allegoric play to describe her deep feelings for Alcée. Hymas understands the message, recalls Alcée from the exile and allows them to be married.

Act Two: The Music:
Princess Iphise is going to be married to Tyrtée, but he is sent away by the king to lead the troops against their enemies. He returns victorious and they can marry.

Act Three: The Dance:
The shepherdess Églé, who is a pupil of Terpsichore, the goddess of dance, is going to choose a husband. Eurilas, a shepherd, hopes to be chosen, but the god Mercure comes to the village in disguise. He falls in love with Églé – and she in him. She chooses Mercure, to the great disappointment of Eurilas. Terpsichore and her dancers appear, and they all dance and rejoice.



---
| | |
| --- | --- |
| | |
Donate and keep us afloat
New Releases
<!- Bridge end Sept 2022 -->


<!- cpo end Sept 2022 --> all cpo reviews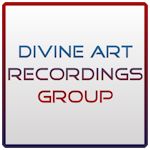 Click to see New Releases
Get 10% off using code musicweb10
All Divine Art reviews
Recordings of the Month
August 2022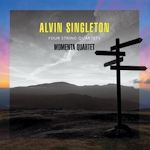 String Quartets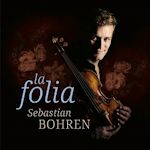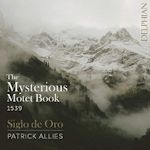 July 2022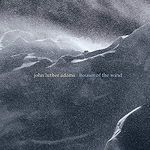 John Luther Adams
Houses of the Wind