paid for
advertisements

<!- Forgotten to FEb 2023-->
FOGHORN Classics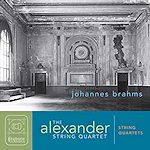 Brahms String Quartets

All Foghorn Reviews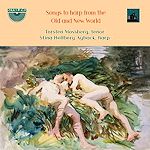 Songs to Harp from
the Old and New World

all Nimbus reviews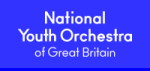 Follow us on Twitter
Editorial Board
MusicWeb International
Founding Editor
Rob Barnett
Editor in Chief
John Quinn
Contributing Editor
Ralph Moore
Webmaster
David Barker
Postmaster
Jonathan Woolf
MusicWeb Founder
Len Mullenger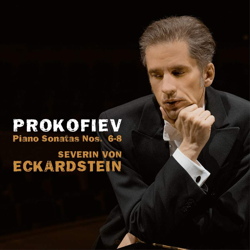 Support us financially by purchasing from
Sergei PROKOFIEV (1891-1953)
Piano Sonata No 6, in A major, Op 82 (1939-40) [26:31]
Piano Sonata No 7, in B-flat major, Op 83 (1939-42) [19:17]
Piano Sonata No 8, in B-flat m+++-ajor, Op 84 (1939-44) [29:46]
Severin von Eckardstein (piano)
rec. May, 2020 Sendesaal, Bremen, Germany
CAVI-MUSIC 8553034 [75:36]


German pianist Severin von Eckardstein (b. 1978) won the prestigious Queen Elisabeth Competition in 2003, giving him instant international celebrity and yielding concerts at major venues across the globe. He has made a number of recordings since then, but they usually featured music you would hear in a recital, mixing works by several composers. This disc of the so-called "War Sonatas" by Prokofiev, a composer whose music the pianist says in the album notes is "close to my heart", is one of his few recordings devoted to music by a single composer.

Eckardstein's style is fairly distinctive in these works. For instance, he tends to play lyrical themes with somewhat louder dynamics than is usual, especially in single-note melody lines. Thus the alternate theme in the first movement of the Sixth sounds more assertive and edgy and the third movement waltz theme is less delicate and more muscular, especially so since his tempo in this movement is slightly on the brisk side. Eckardstein also applies more weight to his tone in faster music as well. Yet, he captures the wit and dance-like character of the second movement Allegretto with plenty of spirit as rhythms are elastic and bouncy, and his accenting is always subtle. The finale brims with energy as Eckardstein phrases the four different themes with a keen sense for Prokofiev's mischief and playfulness. He also imparts a haunting character to the reappearance of the thematic fragments from the first movement. The coda comes on with manic drive and power and the spastic closing chords resonate with defiance. A fine performance overall.

In the Seventh Sonata his approach in phrasing is much the same. The work begins dramatically with the main theme etched out clearly and with plenty of weight and drive. The mysterious alternate theme is rendered clearly and with a bit less ethereality than usual. The development section is full of tension and energy, and the reprise is brilliantly played, making this one of the finest accounts of this movement.

The ensuing panel is a bit unusual: has the main theme ever sounded more imposing in its robust tones and assertive manner? What normally strikes the ear as sad and regretful comes across here as sad and defiant, or maybe even angry. The long middle section builds much tension and explodes in those tolling-bell chords with a profound fateful sense. The finale is very well executed: the music brims with drive that is steadied with weighty rhythms, the tempo lively but judicious unlike so many other pianists' recklessly rushed performances. Eckardstein plays the closing pages with both power and clarity to yield an ending of crushing finality. This is one of the more impressive accounts of this great sonata.

Eckardstein's Eighth Sonata may be the finest performance of the three here. His sensitive phrasing of the first movement main theme and its variants is fully convincing especially in his well chosen dynamics, thus avoiding the tendency by some pianists to play the notes here with too delicate a touch. Notice too the alternate theme—a sort of otherworldly melody which begins in the lower ranges and then leaps into the upper register—which he plays once again in a more robust fashion, giving the music a somewhat more fateful or sinister character. The development section is brilliantly played as is the remainder of this profound movement.

The brief central panel has a jaunty and celebratory manner in Eckardstein's hands and serves as a sort of delightful respite between the more serious bracketing movements. Eckardstein infuses the finale with energy and spirit in the main theme group and then plays the middle section utterly convincingly: its music evolves from a seemingly unpromising rhythmic fragment that blossoms into a witty though complex theme, which after a colorful climax devolves back to its rhythmic beginnings and then serves as restless accompaniment to the ghostly alternate theme from the first movement. This an ingenious stroke by Prokofiev that Eckardstein brings off so deftly, making you hear the music differently, giving its dark elements an agitated quality with a brisker than usual tempo and weighty dynamics. The extremely difficult ending seems little challenge to Eckardstein's technique as he plays the rapid-fire rippling notes in the right hand with urgency and a crisp, clear touch.

The sound reproduction in all three sonatas is vivid and well balanced. As for the competition, there are many discs featuring these three works, including efforts by Richter (Philips and other labels), Ashkenazy (Decca), Boris Giltburg (Orchid Classics), Barbara Nissman (Newport Classics and Pierian), and Denis Kozhukhin (Onyx). Richter's performances as collected in Philips' Great Pianists series are quite excellent, but coupled with works by Liszt, Schubert and Mussorgsky in a two-disc set that features dated sound. Nissman's performances are quirky and inconsistent; Giltburg's are quite fine, if at times a bit overdone. Eckardstein's War Sonatas are consistently fine, with the Eighth quite outstanding, thus allowing his performances to stand up well against the best of the competition. Thus, those acquiring this disc will find his accounts of these masterworks highly rewarding.

Robert Cummings

Note
If you are interested in the complete Prokofiev piano sonatas as well as more comparisons and analysis, refer to my review of Dinara Klinton's fine cycle.

---
| | |
| --- | --- |
| | |
Donate and keep us afloat
New Releases


<!- cpo end March 2023 --> all cpo reviews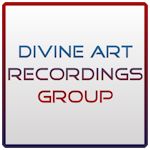 Click to see New Releases
Get 10% off using code musicweb10
All Divine Art reviews
<! apr 12 months Nov 22 - Oct 23 -->