paid for
advertisements

<!- Forgotten to FEb 2023-->
FOGHORN Classics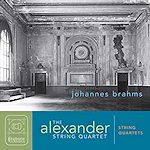 Brahms String Quartets

All Foghorn Reviews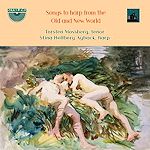 Songs to Harp from
the Old and New World

all Nimbus reviews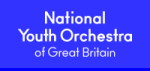 Follow us on Twitter
Editorial Board
MusicWeb International
Founding Editor
Rob Barnett
Editor in Chief
John Quinn
Contributing Editor
Ralph Moore
Webmaster
David Barker
Postmaster
Jonathan Woolf
MusicWeb Founder
Len Mullenger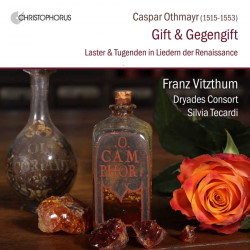 Support us financially by purchasing from
Caspar OTHMAYR (1515-1553)
Gilt & Gegengift (Poison & Antidote)
Franz Vitzthum (countertenor)
Dryades Consort/Sylvia Tecardi
rec. September 29-October 2, 2020, Ev. Kirche Grenzach, Germany
Sung texts included, without English translations.
CHRISTOPHORUS CHR77455 [73:36]

Allegorical figures (usually female) representing concepts were relatively common in Antiquity. The device was adopted by the early church to teach moral lessons about virtues and vices, often represented in conflict with one another. A hugely influential treatment of this conflict is found in a Latin poem (of just over 900 lines) the Psychomachia by the Spanish Poet Prudentius (348-c.410 CE). Prudentius' poem is an allegorical account of the virtues and vices fighting for control of the human soul/mind. It largely takes the form of a series of combats/duels between antithetical Virtues and Vices, such as Faith against Idolatry or Paganism, Chastity against Lust, Patience against Wrath, and Humility against Pride. A modern study of the poem (Macklin Smith, Prudentius' 'Psychomachia': A Reexamination, Princeton, 1976) describes the poem as "a powerful influence upon Medieval and Renaissance culture" (p.3). There are a great many surviving medieval manuscripts of the Psychomachia – often containing striking illustrations. The influence of the poem has been traced in works as diverse as Hildegard of Bingen's morality play Ordo Virtutum, Shakespeare's History Plays (see M. Spivack, 'Falstaff and the Psychomachia', Shakespeare Quarterly, 8:4 (1957), pp.449-59) and Giotto's frescos in Padua's Arena Chapel (see D.P. Lackey, Giotto in Padua: A New Geography of the Human Soul', The Journal of Ethics, 9 (1957, pp.551-72). Many elements of the Psychomachia are imitated in the anonymous English play The Castle of Perseverance (written c. 1490), with its imagery of war and siege and the presence of allegorical figures such as the vices Lust-liking, Folly, Pride, Anger, Envy, Avarice, Gluttony, Lechery and Sloth opposed by virtues such as Shrift, Penitence, Abstinence, Humility, Patience and Charity.

When, therefore, the Lutheran pastor and composer Caspar Othmayr included in his collection Tricinia in pias (Nuremburg, 1549), a number of pieces concerned with the praecipia humanae naturae vitia ( the most important vices of human nature) he was working within a long and distinguished tradition. A number of these pieces were designated as 'antidotes' to one or other vice. The German title of this disc, Gift & Gegengift (Poison and Antidote) suggests a way of thinking about vice and virtue in which the 'poison' of a particular vice might be countered by a specific 'antidote'. The sung texts of Othmayr's 'Antidotes' are taken from the writings of John of Damascus (650-c.754), in Latin translations by the German humanist Willibald Pirckheimer (with whom Durer was closely associated. But the music, as well as the texts, plays its part in the opposition to vice – indeed one of the antidotes recorded here (track 11, Avaritia a vincitur) is a purely instrumental piece, so we are dealing with a kind of music therapy directed against patterns of mind and behaviour judged to be 'vicious'.

This intelligently conceived CD presents a programme (with Othmayr's music at its core) designed by Silvia Tecardi, founder of the viola da gamba consort known as the Dryades Consort; Tecardi studied viola da gamba with Paolo Pandolfo at the Schola Cantorum Basiliensis before going on to work with a number of major European ensembles devoted to Renaissance and Baroque music. Here the Dryades Consort (a beautiful name evoking the Greek myths involving the Dryads, the spirits of the trees) is made up of Tecardi herself and three other gambists, Elizabeth Rumsey, Giovanna Baviera and Leonardo Bartolotto, who play, at various points on the disc, more than one member of the viola da gamba family.

Silvia Tecardi has devised (as I have tried to represent in the Track List which closes this review) a series of musical dialogues – analogous to the combats in the Psychomachia, between a series of vices and virtues, so that, in tracks 3-12 Gula, Concupicentia and Avaritia ("vices relating to material desires", as Ms. Tecardi puts it) are opposed by their moral antonyms, Prudentia, Temperantia and Caritas. Tracks 14-23 are occupied by the opposing contributions of, on the one hand, the vices of Adversitas, Tristitia, Ira and Acedia and, on the other, the virtues of Spes, Mansuetedo and Patientia; the last such 'debate', in which Vana Gloria and Superbia encounter Modestia and Patientia occupies tracks 24-26. To this structure of debate, Tecardi adds (track 1) a Prologue and an Epilogue (track 27), plus, as Track 13, 'Reflexio'. The chief meanings of the Latin word reflexio are, I think, a moment of turning or of reflection. As track 13, 'Reflexio' might be thought the midpoint in the first 26 tracks of the CD, which contain the musical 'combats' between the virtues and vices. Insofar as its text is the epitaph of the composer Wilhelm Breitengaser (1495-1542), track 13 also 'balances' the closing track (track 27) on the disc, which sets the final words of Martin Luther and elsewhere is sometimes entitled 'Epitaphium D. Martini Luteri'. The programming of this disc is, thus, a model of sensitivity and precise purpose.

Othmayr was born at Amberg in Bavaria. By 1531 he was a singer in the choir of the Electoral Chapel at the Court of the Electoral Palatinate in Heidelberg. The choir was then directed by Lorenz Lemlin, who is represented on this disc (track5) by 'Der Gutzgauch auf dem Zaune saß'. A fellow chorister was the composer and physician Georg Forster (c.1516-68), who was also born in Amberg – and also died in Nuremburg. The relationship between Othmayr and Forster was obviously close and enduring. Between 1539 and 1556 Forster published a large collection of German songs, Teutscher liedlein, in 5 parts, including examples by Othmayr. In the Preface to Part 3 of his collection, Forster describes Othmayr and another composer, Stefan Ziegler, as his "old Hdeidelberg companions at table and work". In 1534 Othmayr received his Master's degree at the University of became a Lutheran pastor; in 1545 he was appointed Rector of the Latin School at the monastery of Heilbron near Ansbach. In 1548 he became canon of the Church of St. Gumbertus in Ansbach. However, he lost this position after much theological argument and conflict, because of his strongly Lutheran views. (In the entry on Othmayr in the Neue Deutsche Biographie, Vol. 19, 1999) Lothar Hoffman-Erbrecht describes Othmayr as "Streng lutherisch erzogen und humanistisch hoch gebildet" (Strictly Lutheran and with a high level of Humanist education). The stress of the arguments and controversy which surrounded him at St. Gumbertus affected his health and prompted him to move to Nuremburg. There, in a city more than once described as "the centre of German humanism" Othmayr would have found a more congenial atmosphere. However, despite the best of medical attention he died in the city in February 1553.

He has been described as "the foremost German composer of the generation after Senfl" (The Harvard Biographical Dictionary of Music, ed. D.M. Randel,1996, p.657); though I have never found Othmayr's music sufficiently individual to justify such a judgement. (But there is much of Othmayr's work that I haven't heard, so my judgement may not be a fair one.) He was certainly an accomplished and well-respected composer, an important channel for the influence of earlier composers such as Isaac and Senfl. His range as a composer was impressive, his output including distinguished sacred hymns and motets and some entertaining secular songs. Back in 2007 Mark Sealey, reviewing the album Music of the Reformation, by the Himlischer Cantorey, which included several pieces by Othmayr observed "some of Othmayr's music on this disc is exceptionally beautiful and further exploration of his work would pay huge dividends; sadly no CD dedicated exclusively to him is current in the catalogue". Unless I have missed it, no such CD exists even now. Though his is the only composer's name on the front cover of this present CD, by no means all its tracks are by him – and these are not his most important works.

But I don't wish to sound too negative, as if damning with faint praise. I respect the scholarship that has gone into the preparation of this disc – and the performances are uniformly excellent. Countertenor Franz Vitzthum is a soloist who is both highly musical and powerfully (but subtly) expressive. I have previously heard three other discs from Christophorus on which Vitzthum is a leading figure – Luther's Lute (CHR 77388, 2015) with lutenist Julian Behr, Duo Cantatas by Christoph Graupner (CHR 77427, 2018) with soprano Miriam Feursinger and the Capricornus Consort Basel, and The Life. The Light. The Way (CHR 77441, 2020) a collection of sacred arias by Handel, with L'Orfeo Barockorchester. I was very favourably impressed by Vizthum's singing on all three, and his contributions to this new disc have reinforced that impression. He sings with a consistently beautiful purity of voice (while also deploying an appropriate range of colours) and admirable clarity of diction. His singing holds, in well-nigh perfect balance, the demands of words and music. Though his voice has great agility, that agility seems always to be used unostentatiously, i.e. in ways that genuinely illuminate what he is singing. Fine and contrasting examples of his art can be heard at, for example, track 3, 'Trug Bier her' and track 27, 'Mein himmlischer Vater / In manus tuas'. Though others may attract (or seek?) more publicity, Franz Vitzthum seems to me to be one of the very best of contemporary countertenors.
I hadn't previously heard the Dryades Consort, but I am happy to report that their work is exemplary throughout, whether accompanying Vitzthum (this is a perfect partnership, and I hope we shall hear more of it) or playing purely instrumental pieces, such as Othmayr's intriguing 'Avaritia a vincitur' or the anonymous 'Peccavi' – which fuses dignity and humility and is beautiful and moving in this memorable performance.

There are no towering masterpieces here, but there is much that provokes thought and that represents the impressive interaction of Renaissance Humanism and Lutheranism in Sixteenth-Century 'Germany'.

Glyn Pursglove

Contents
Prologue:
Caspar OTHMAYR
1. Magna semper aerumnarum acies /Nulla calamitas sola* [3:15]
2. Octo sunt passiones* [2:21]
Gula (Gluttony):
ANONYMOUS
3. Trug Bier her* [1:55]
Prudentia (Wisdom):
4. Si bibero* [2:25]
Concupiscentia (Desire):
Lorenz LEMLIN (1455-post 1549)
5. Der Gutzgauch auf dem Zaune saß [1:16]
Caspar OTHMAYR
6. Ich hört ein Fräulein klagen* [1:49]
Temperantia (Temperance):
7. Si turpis et carnalis [1:42] (Antidotum contra carnalem concupiscenriam)
Jakob BARBIREAU (c. 1455-91)
8. Een frolic wesen [1:35]
Paul HOFHAIMER (1459-1537)
9. Tröstlicher Lieb [5:49]
Avaritia (Avarice):
Ludwig SENFL (c.1490-1543)
10. Was wird es doch des Wunders noch [6:01]
Charitas (Charity):
Caspar OTHMAYR
11. Avaritia a vincitur [1:12] (Antidotum contra avaritiam)
12. Vom Himmel Hoch* [1:39]
REFLEXIO
Caspar OTHMAYR
13. Non secus atque olim [5:29] (Epitaphium Guilelmi Brayttengraseri)
Adversitas (Adversity) and Tristitia (Despair)
Heinrich ISAAC (c.1450-1517)
14. Fortuna desperata [3:24]
Caspar OTHMAYR
15. Der Mon der steht am höchsten [4:10]
Paul HOFHAIMER
16.On Freud verzeht ich manchen Tag* [5:15]
Heinrich ISAAC
17. Bruder Conrad super fortuna [1:14]
Ira (Wrath)
Caspar OTHMAYR
18. Non somnos requires / Mein Tag mit Unruhe [1:38]
Mansuetudo (Gentleness)
19. Si te ira exstimulat* (Antidotum contra avaritiam) [1:22]
Paul HOFHAIMER
20. Carmen in re "Unschuldiger Ritter" [1:23]
Acidia (Sloth)
Caspar OTHMAYR
21. Ich armes Käuzlein kleine* [2:19]
Patientia (Patience)
22. Si accidia infestaris (Antidotum contra accidiam)
23. Tribulatio patientam operator* [2:47]
Vana Gloria (Vainglory), Superbia (Pride):Modestia (Modesty), Humilitas (Humility)
24. Ach Gott, vom Himmel sieh darein* [1:50]
ANONYMOUS
25. Peccavi* [2:07]
Ludwig SENFL
26. Was ist der Welt [2:17]
EPILOG
Caspar OTHMAYR
27 Mein himmlischer Vater / In manus tuas [5:51] (Verba ultima D. Martino Luteri)
* World premiere recordings.


---
| | |
| --- | --- |
| | |
Donate and keep us afloat
New Releases


<!- cpo end March 2023 --> all cpo reviews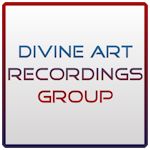 Click to see New Releases
Get 10% off using code musicweb10
All Divine Art reviews
<! apr 12 months Nov 22 - Oct 23 -->