paid for
advertisements

<!- Forgotten to FEb 2023-->
FOGHORN Classics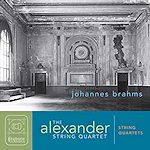 Brahms String Quartets

All Foghorn Reviews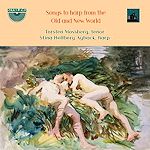 Songs to Harp from
the Old and New World

all Nimbus reviews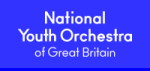 Follow us on Twitter
Editorial Board
MusicWeb International
Founding Editor
Rob Barnett
Editor in Chief
John Quinn
Contributing Editor
Ralph Moore
Webmaster
David Barker
Postmaster
Jonathan Woolf
MusicWeb Founder
Len Mullenger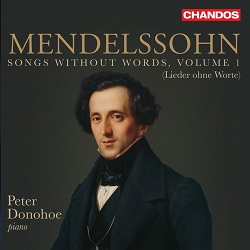 Support us financially by purchasing from
Felix MENDELSSOHN (1809-1847)
Lieder ohne Worte - Volume 1
Peter Donohoe (piano)
rec. 4-6 May 2021, Potton Hall, Dunwich, Suffolk
CHANDOS CHAN20252 [79:56]

In Volume 1 of Mendelssohn's complete Songs without words Peter Donohoe chooses not to present in chronological order of the eight books published, but mixes books and chronology: see my track listing at the end. I've picked out for me the most striking item of every book featured and compare Donohoe with others who have recorded all the songs. From Book 1, Op 19b, I take the first song. Donohoe brings to it an easy grace. In the brief introduction he masters the paradox of an ambience of comfort and pace of projection. His song is blithe and approachable, the interplay clear between right hand and left echoing in accord, as is the colour of the change in the second time echo's second note from E natural to E sharp (tr. 5, 0:34). The more urgent central section culminates in a solo 'soprano' outburst and the magical moments, sensitively weighted by Donohoe, of a salving response (1:59-2:24) allow the return to the opening calm.

Daniel Barenboim, recorded in 1973 (Deutsche Grammophon 4530612), timing at 3:01 to Donohoe's 3:58, gives more attention to the latter element of Mendelssohn's Andante con moto marking. This makes for more dazzling opening rather than Donohoe's comfort. The very end of Barenboim's opening section has more poise, but Donohoe's always more considered approach finds more pathos in the diminuendo and change from A sharp to A natural just before this (from 0:41).

From Book 8, assembled by the publisher Simrock after Mendelssohn's death, I pick Op 102/1, Andante, un poco agitato in E minor. Donohoe makes its distressed urgency clear, climaxing at the beginning of its third phrase, then the whole repeated with the climactic illumination this time in G major. A second strain (tr. 9, 0:38), more hymn-like, displays powerful pertinacity as a four-quaver phrase is repeated in sequence seven times, ratcheting the tension to the return of the opening, after which the second strain reappears (1:22), from Donohoe a sad yet also luminous recall before its sequences are now becalming, with a coda providing a glimpse of sunset.

Barenboim, timing at 3:04 against Donohoe's 2:20, more Adagietto than Andante, emphasises lamentation, though the second strain's sequences seem comparatively laboured. However, his second strain reappearance is more magical and coda more poetic.

From Book 6, I choose Op 67/2. Whimsical, fairy-like dancing semiquavers set the scene, over which the song appears rather nonchalant yet tinged by sadness and ever willing to escape it. Donohoe makes the capers quite bouncy: fairies who with age have put on weight? Whatever, he relishes the devil-may-care expansion of the first phrase on repeat (cf. tr. 12, 0:19 with 0:11). Come the central section, Donohoe shows a determination to move forward in control as the semiquavers of his accompaniment become more combative, but the song trumps this with a calmly radiant espressivo soprano G (0:57). The return of the opening section, coloured by the intervening rigour, climaxes with a rise to a stratospheric sf top B, philosophic detachment becoming individual protest.

Barenboim, marginally slower at 2:04 to Donohoe's 1:57, gives us fairies lighter on their feet, a straight rather than Donohoe's wry presentation of Mendelssohn's Allegro leggiero. Barenboim's song glides and with more polished presentation, yet I feel Donohoe takes us nearer the character of the piece.

From Book 4, Op 53/5, Folksong (tr. 15), is tautly projected by Donohoe in octaves: it might be a marching song as it gradually reveals Blitzkrieg force of irresistible and inescapable sonority. It's an unsettling display of extreme contrasts with willowy sequential motifs in semiquavers interspersed, showing a flexibility the song denies and proving the survivor in the postlude. I compare Roberto Prosseda (Decca 4766796) recorded in 2008. Though, at 2:31, only five seconds faster than Donohoe, Prosseda's flashier, more virtuoso emphasis, seems much faster. His semiquavers are a dazzling shimmer, his march lighter on its feet, so while the Allegro part of the marking is realized, Donohoe's true con fuoco is replaced by jollity.

From Book 2, Op 30/4, Agitato e con fuoco, is the most energetic song on this CD with semiquavers omnipresent. Athleticism is matched by aspiration in the second melody (tr. 17, 0:59): a gleam in Donohoe's eyes, relishing being pushed to the limit, and the return of both melodies with greater tension leads to a close in which they disappear and pulse becomes everything. Donohoe gets across well the early balance of song and accompaniment, manic excitement, then ultimate defeat of song. I compare Matthias Kirschnereit, recorded 2013-14 (Berlin Classics 0300639BC). Scrupulous in ever illuminating the melody, Kirschnereit loses something of the surrounding tension and the mania of the second theme.

From Book 5, Op 62/5, the Venetian Gondola Song, is the most wonderfully atmospheric one on this CD. The plunging motifs in the right hand, that of the rowing oar, trace the water's depth, the ornamentation its eddies. Donohoe's lilting treatment of the melody charts its calm expanse and his tempo brings an assured progress of travel in a central section whose climax contains an unexpected shudder, the section repeated but this time the fear resolved, finely revealed by Donohoe as the former left-hand C natural (tr. 19, 1:40) is now C sharp (2:18), allowing a tranquil coda.

Timing at 2:20 against Donohoe's 2:52, Kirschnereit takes more account of the later element of Mendelssohn's Andante con moto marking, providing a faster, more animated trip, bolder plunging motifs, less calm, more dramatic climaxes, but the resolution less apparent.

Donohoe ends his CD with a novelty, a Duet, from Book 3, Op 38/6 (tr. 28). To a warm semiquavers' backing, the right-hand soprano song is smoothly matched by the left-hand tenor. At the climax they come together fervently and through the postlude make equally strong contributions. Timing at 2:43 to Donohoe's 2:31, Prosseda finds more anxiety in the relationship: the soprano growing more anxious, the tenor offering firmer support, their coming together more formal, the backing semiquavers for me too prominent, lacking Donohoe's rippling glow.

Michael Greenhalgh

Track listing
1. Rondo capriccioso, Op 14, MWV U 67 (1830) [6:59]
2-4. Trois Fantaisies ou Caprices, Op 16, MWV U 70-72 (1829) [11:46]
5. Lied ohne Worte, Op 19b/1, MWV U 86 (1830) [3:56]
6. LoW, Op 19b/2, MWV U 80 (1830) [2:34]
7. LoW, Op 19b/3, MWV U 89, Jägerlied (1829) [2:30]
8. LoW, Op 19b/4, MWV U 73 (1829) [2:04]
9. LoW, Op 102/1, MWV U 162 (1842) [2:27]
10. LoW, Op 102/2, MWV U 192 (1845) [2:31]
11. LoW, Op 67/5, MWV U 184 (1844) [2:01]
12. LoW, Op 67/2, MWV U 145 (1839/45) [2:04]
13. LoW, Op 62/6, MWV U 161, Frühlingslied (1842) [2:41]
14. LoW, Op 30/3, MWV U 104 (1834) [2:20]
15. LoW, Op 53/5, MWV U 153, Volkslied (1841) [2:44]
16. LoW, Op 62/3, MWV U 177, Trauermarsch (1843) [3:26]
17. LoW, Op 30/4, MWV U 98 (1834) [2:47]
18. LoW, Op 62/4, MWV U 175 (184) [1:43]
19. LoW, Op 62/5, MWV U 151, Venetianisches Gondellied (1841) [3:01]
20. LoW, Op 67/4, MWV U 182, Spinnerlied (1845) [1:52]
21. LoW, Op 53/4, MWV U 114, Abendlied (1841) [2:34]
22. LoW, Op 102/6, MWV U 172 (date uncertain) [2:22]
23. LoW, Op 62/1, MWV U 185 (1844) [1:59]
24. LoW, Op 67/1, MWV U 180 (1843) [2:48]
25. LoW, Op 38/2, MWV U 115 (1837) [2:22]
26. LoW, Op 53/2, MWV U 109 (1835) [2:57]
27. LoW, Op 67/3, MWV U 102 (1844) [2:21]
28. LoW, Op 38/6, MWV U 119, Duetto (1836) [2:43].




---
| | |
| --- | --- |
| | |
Donate and keep us afloat
New Releases
<!- Bridge end Sept 2022 -->


<!- cpo end Sept 2022 --> all cpo reviews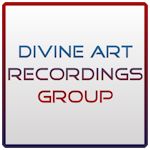 Click to see New Releases
Get 10% off using code musicweb10
All Divine Art reviews